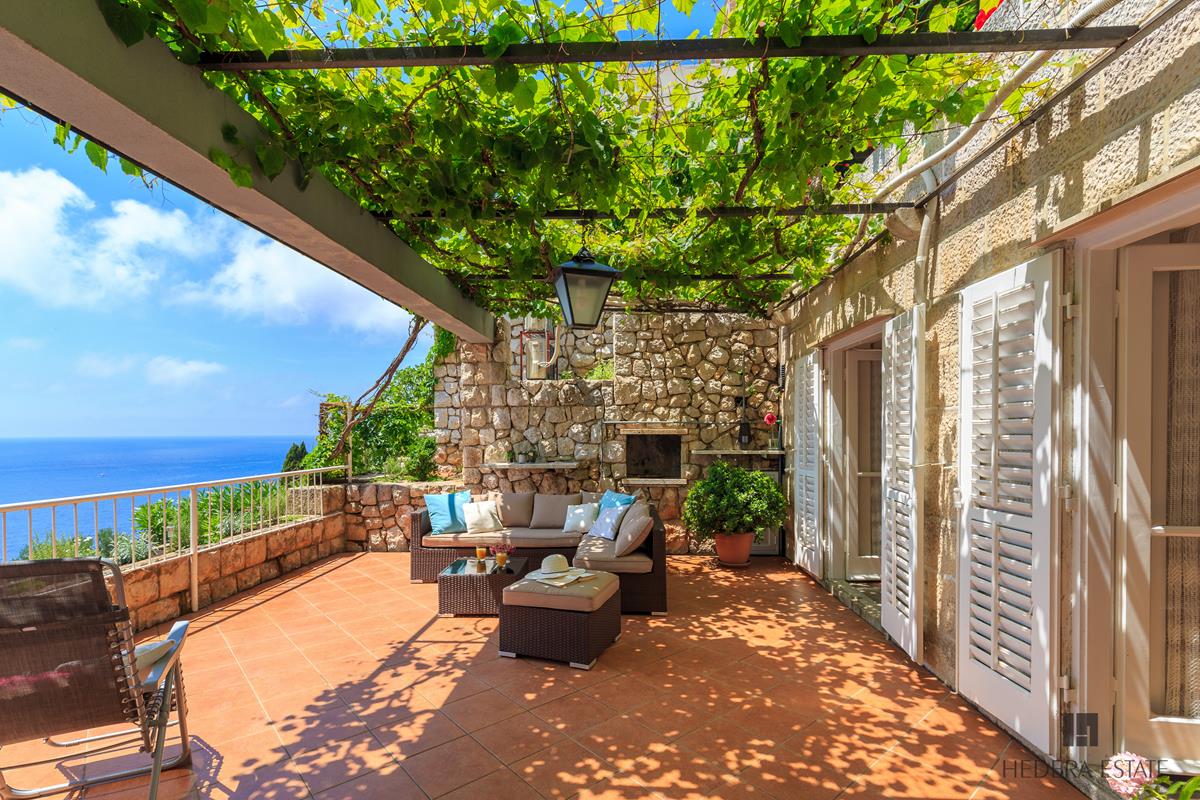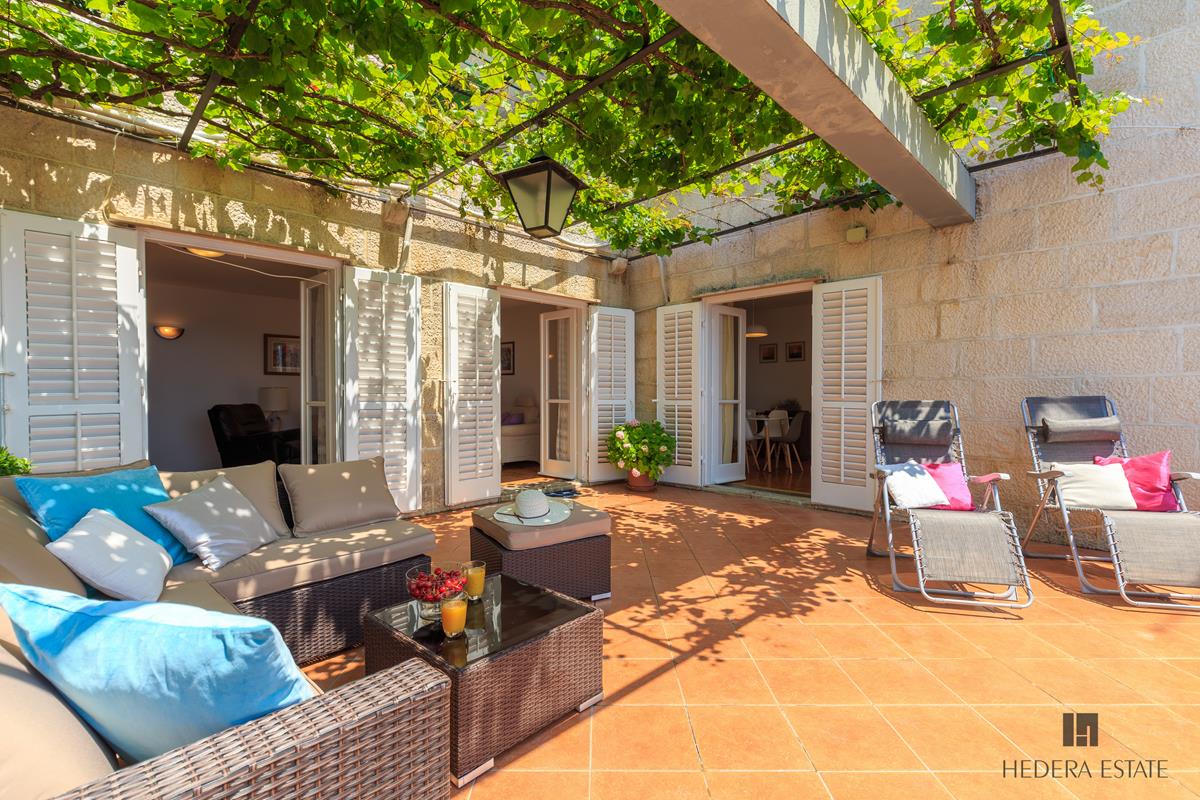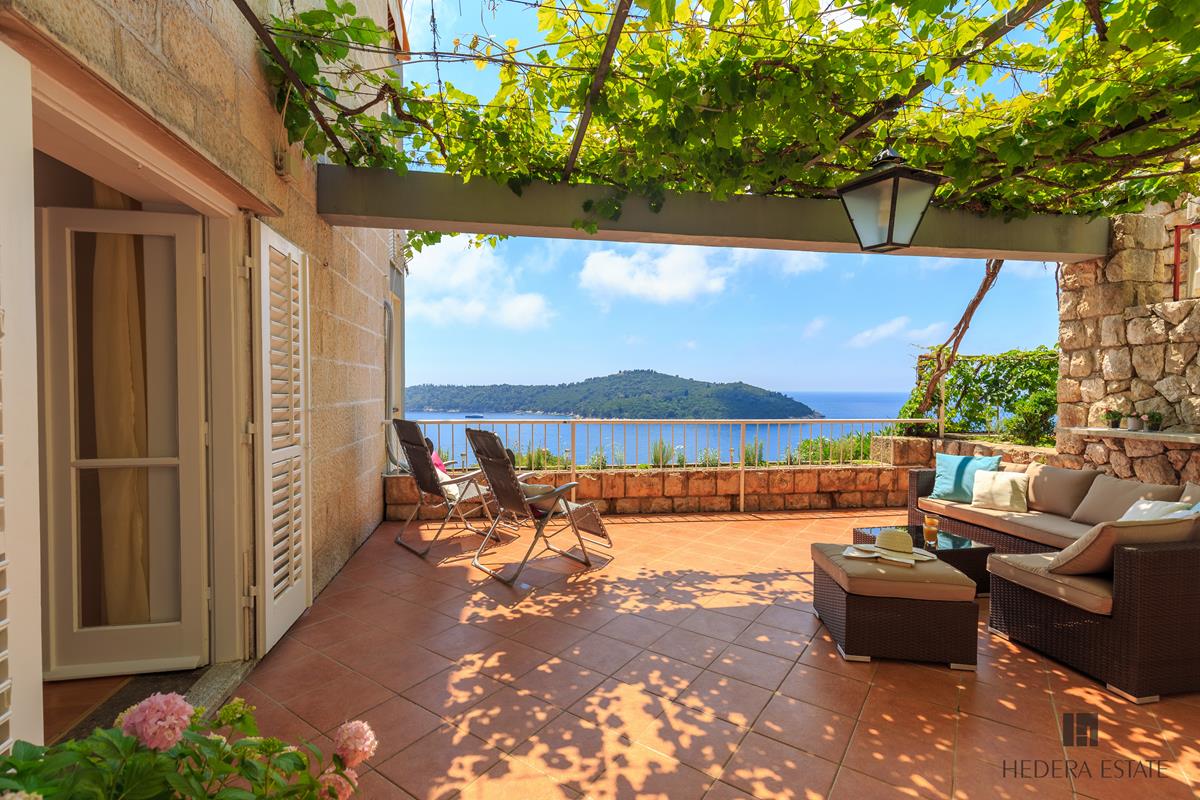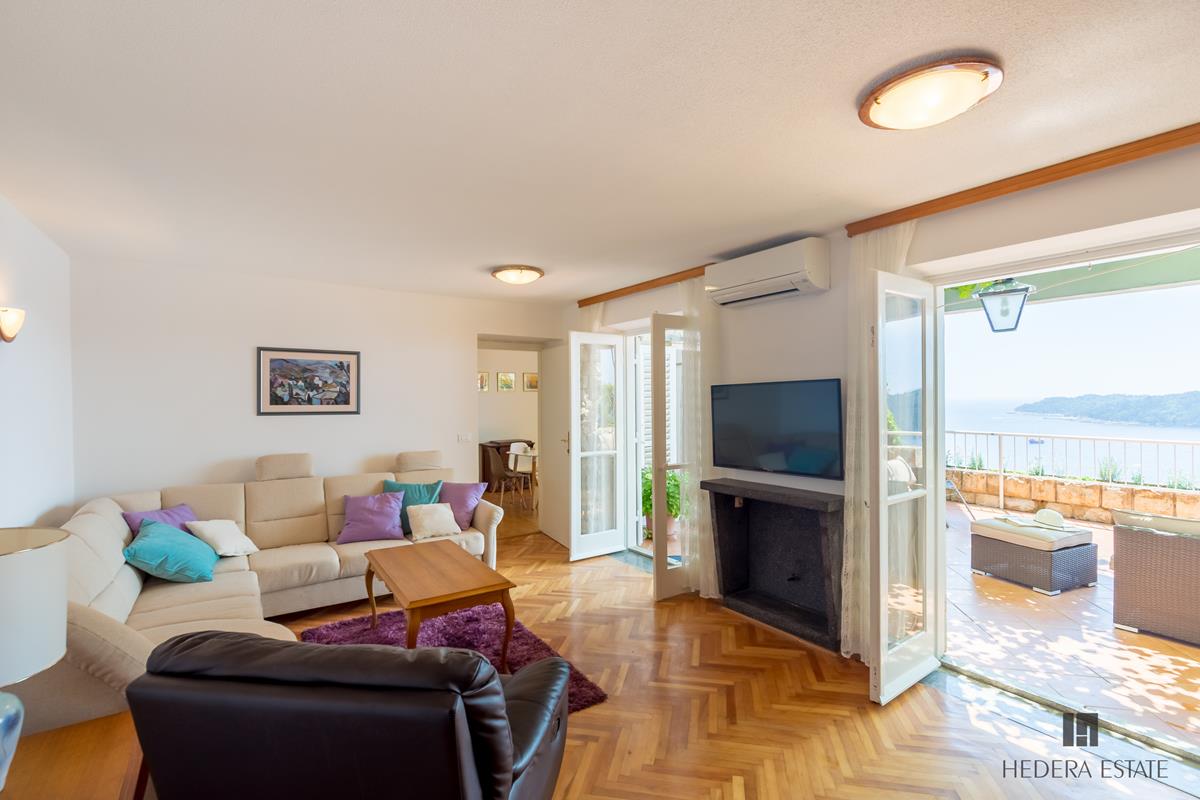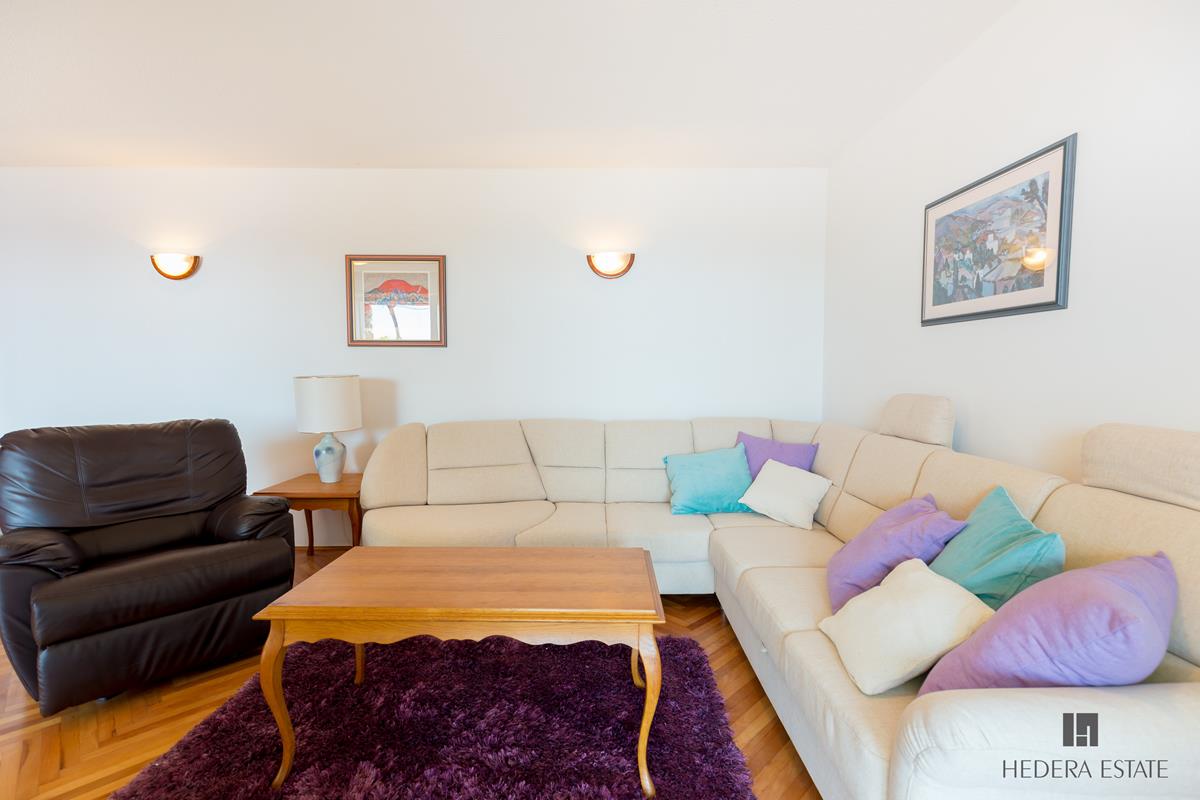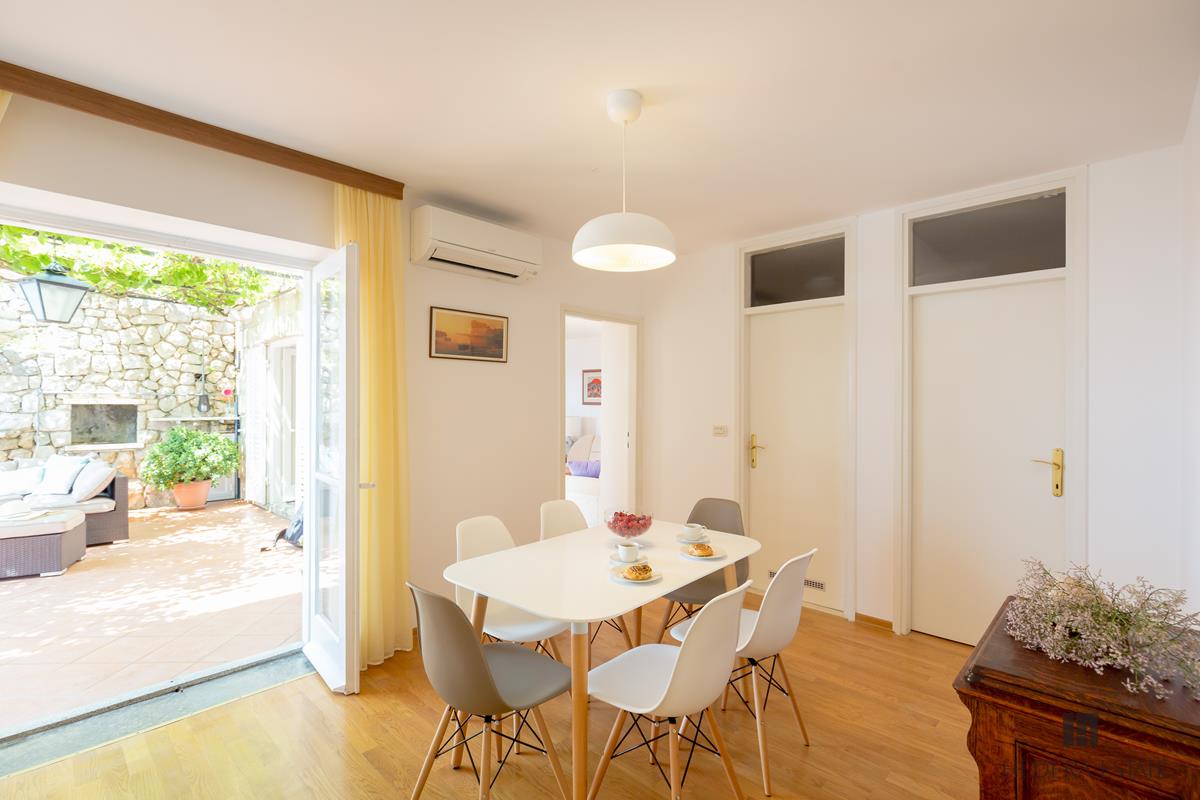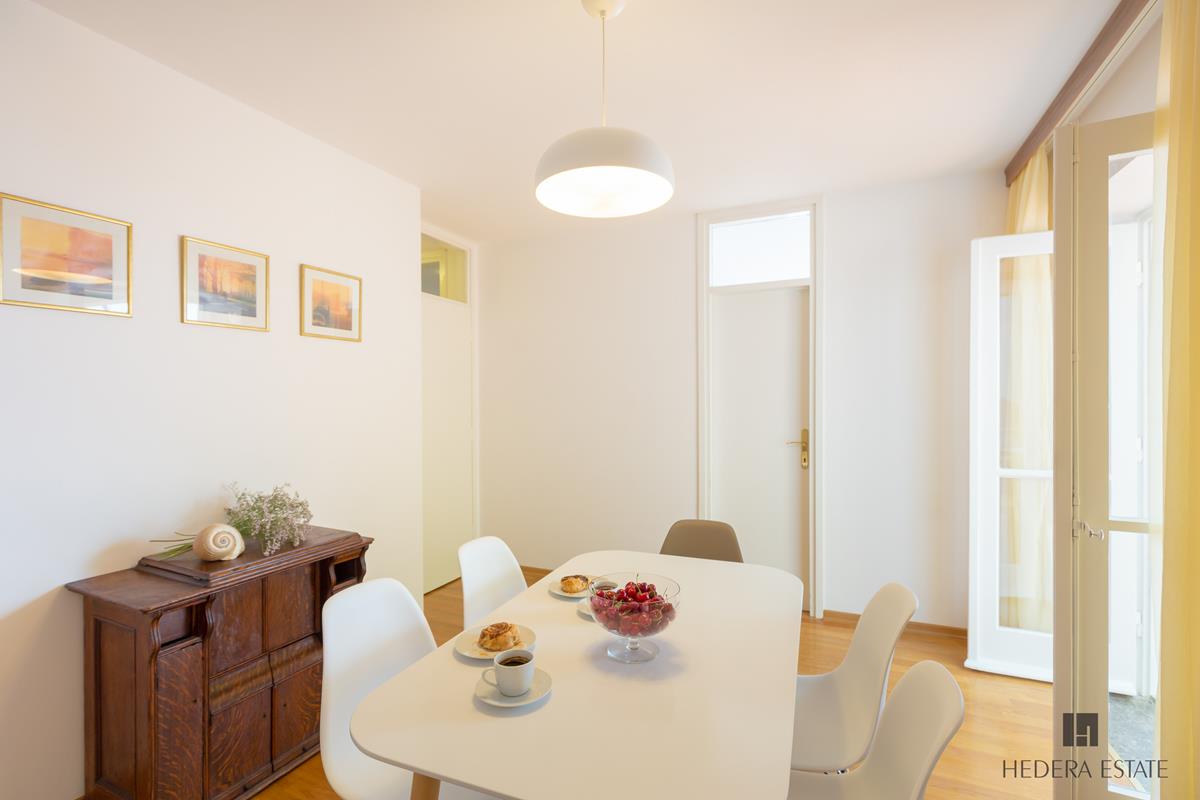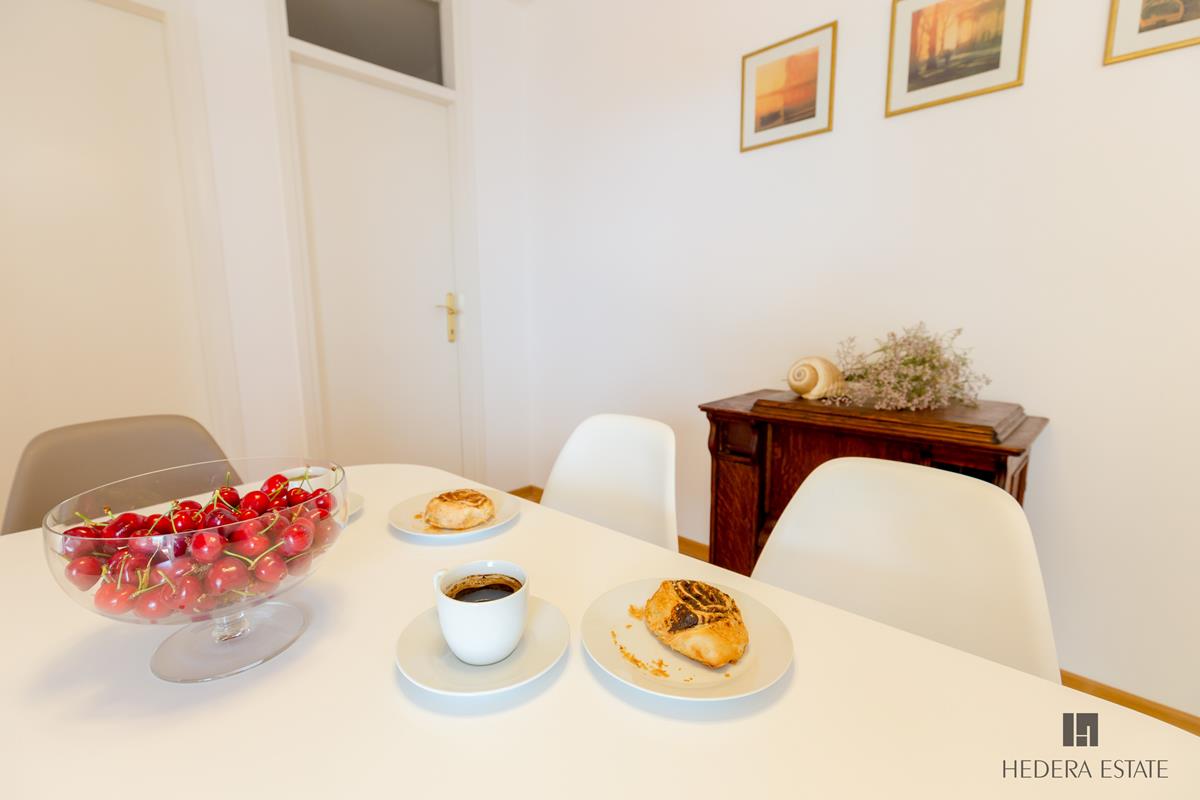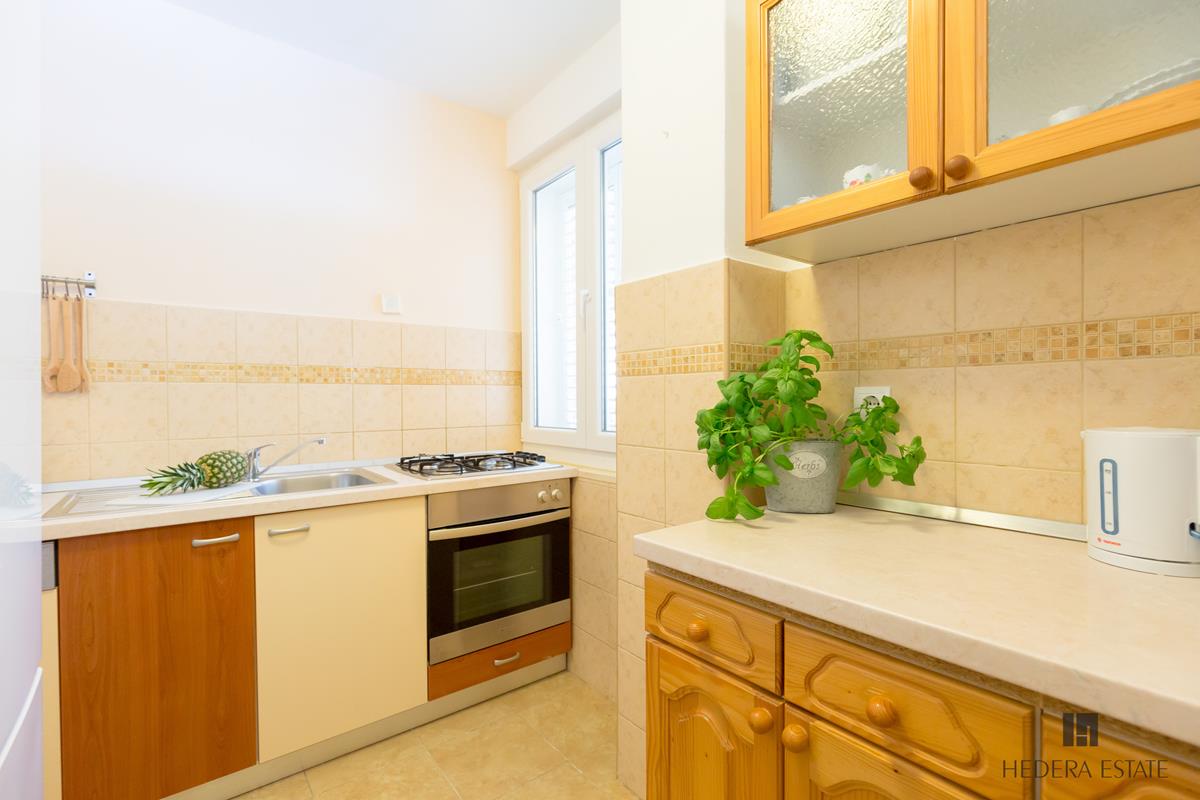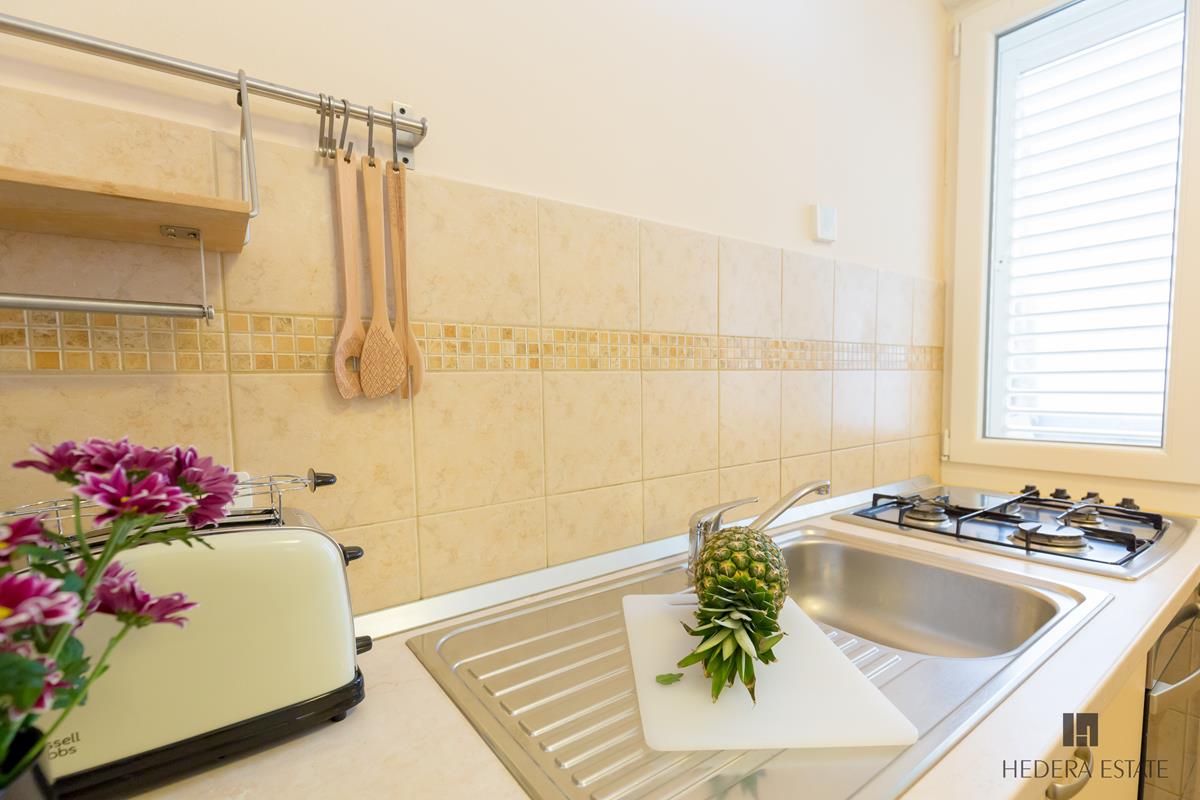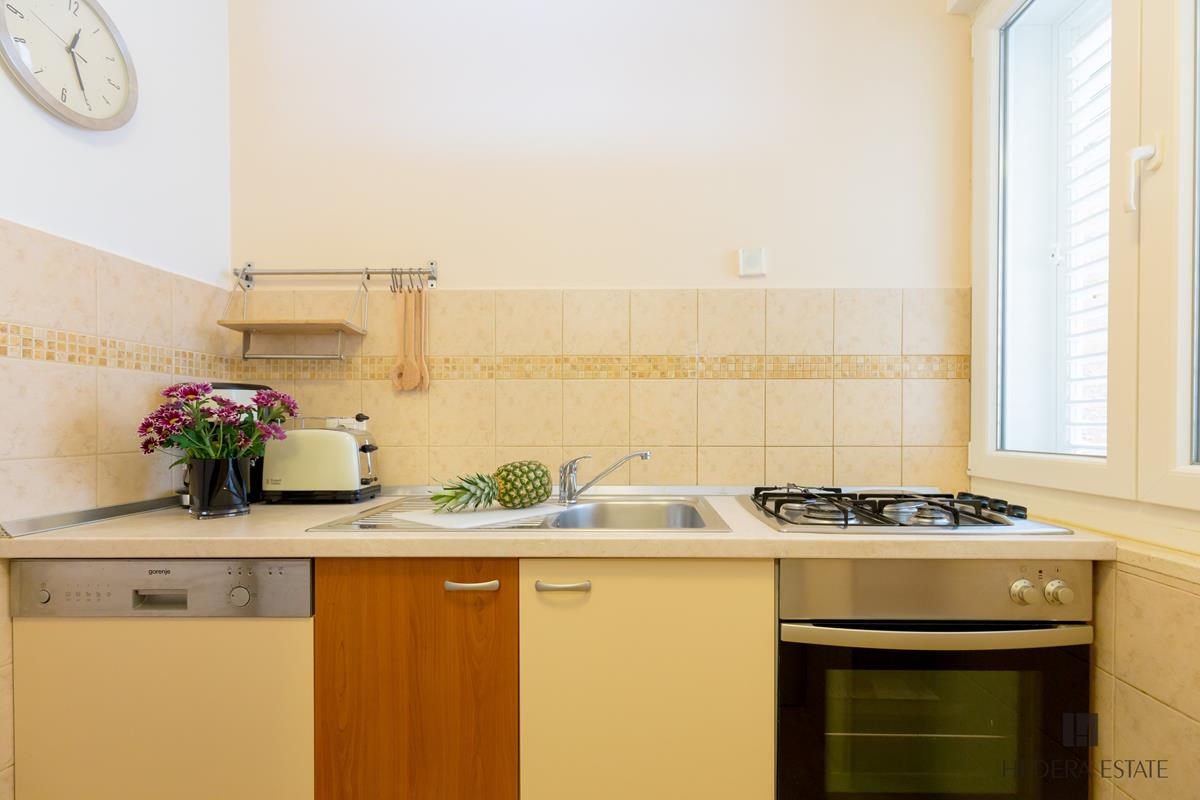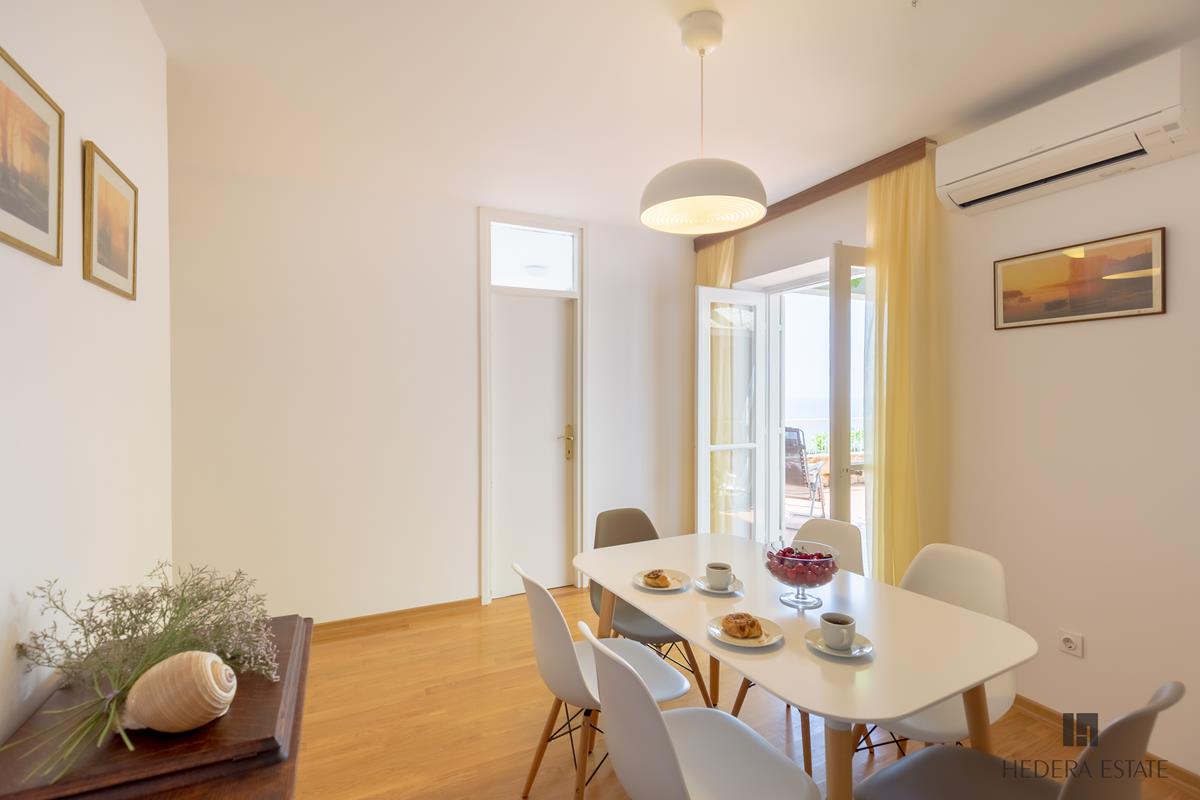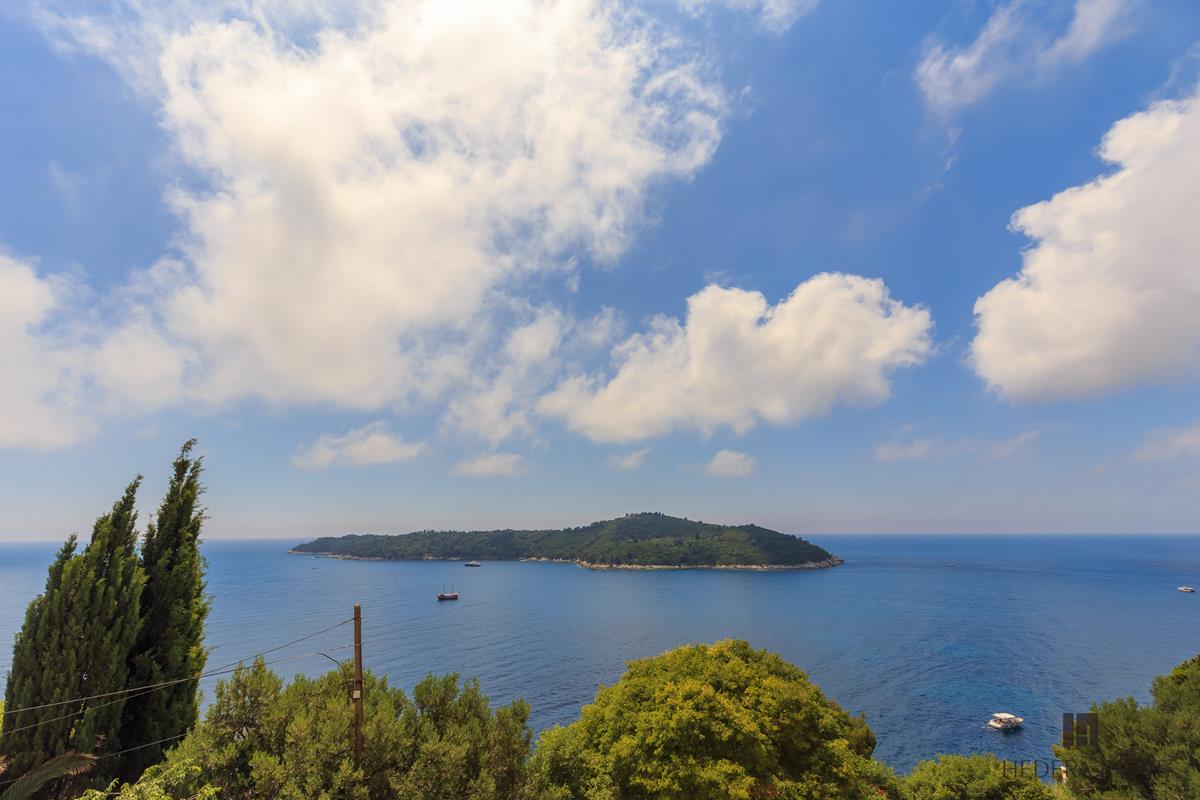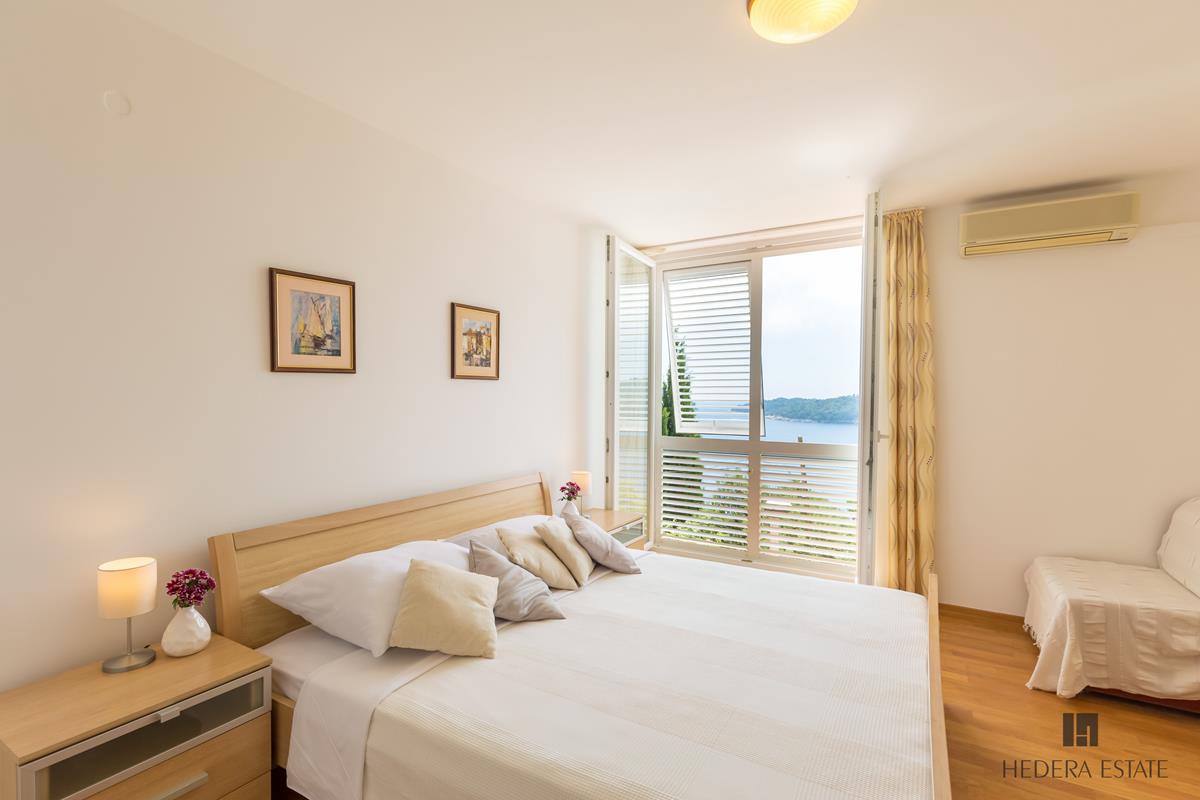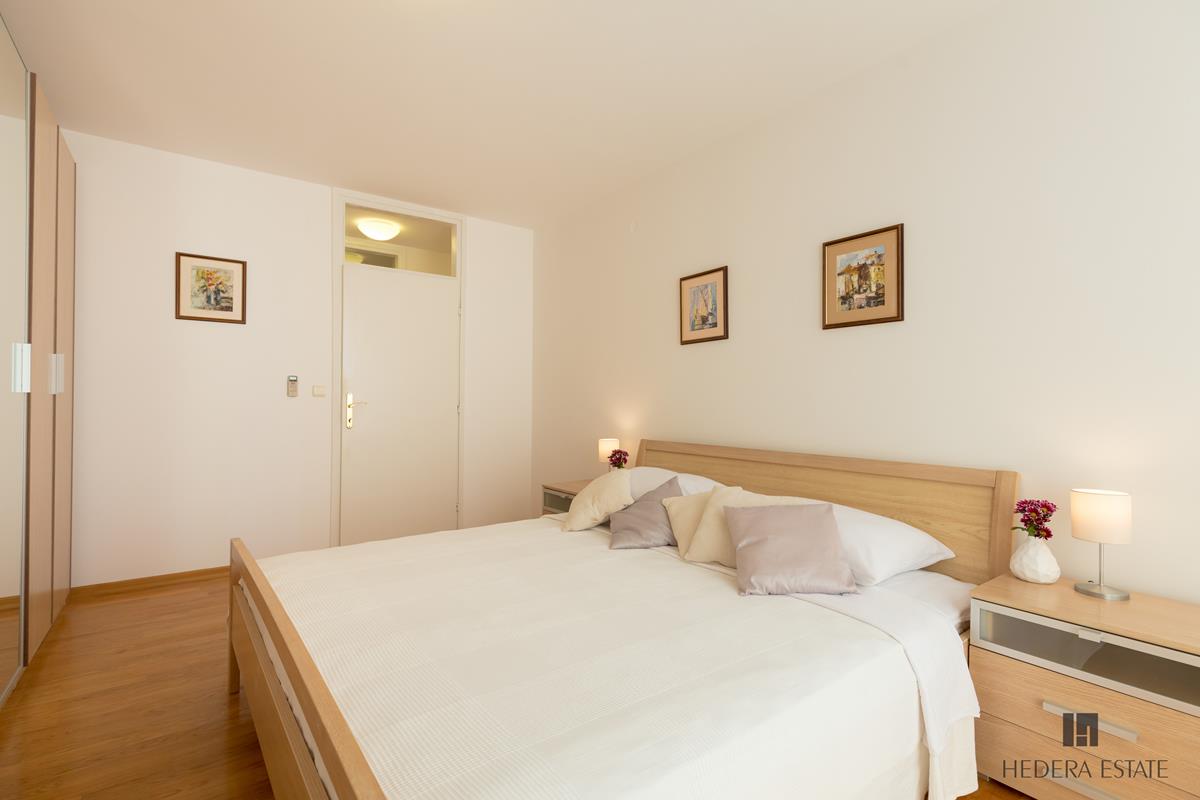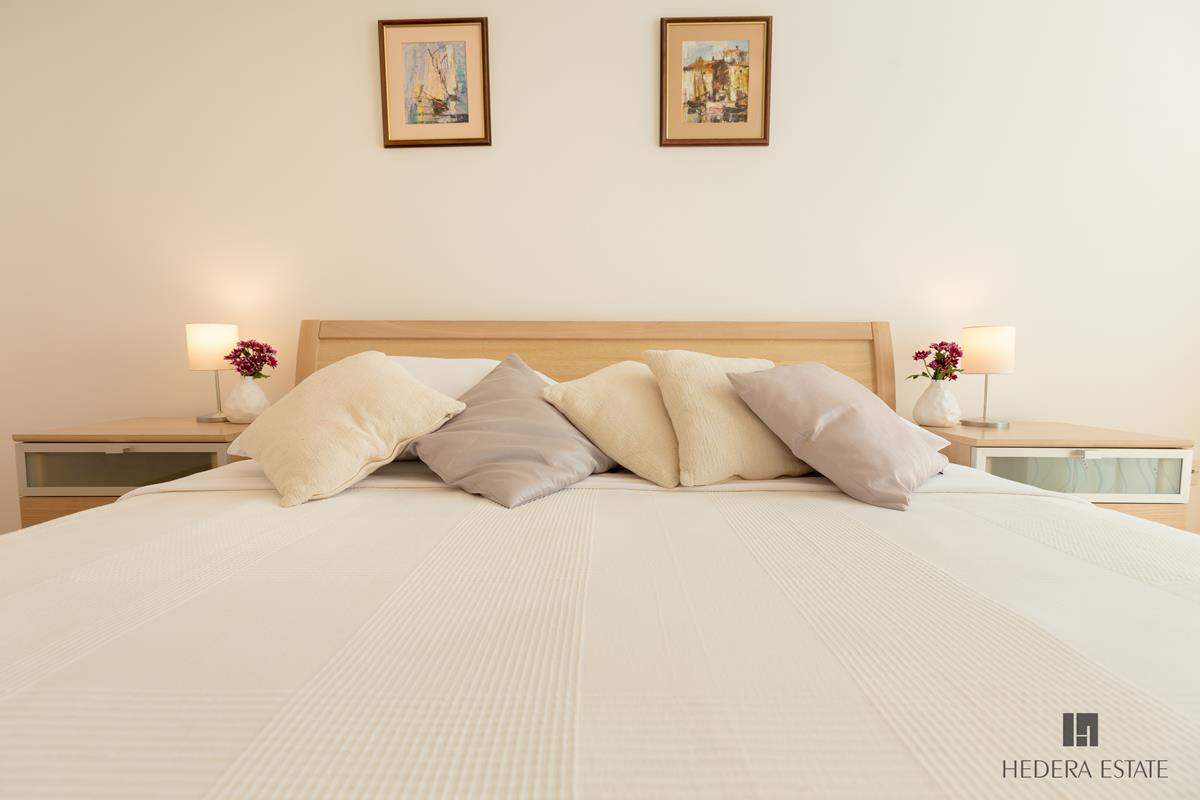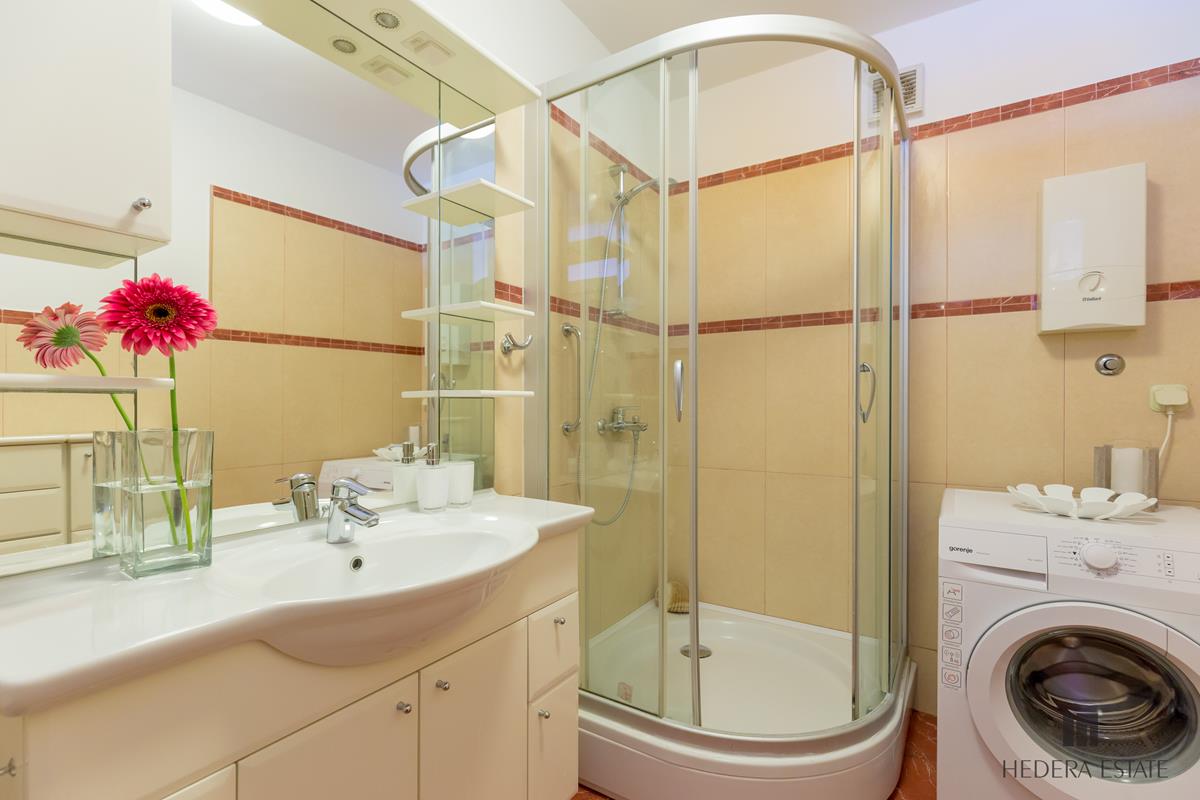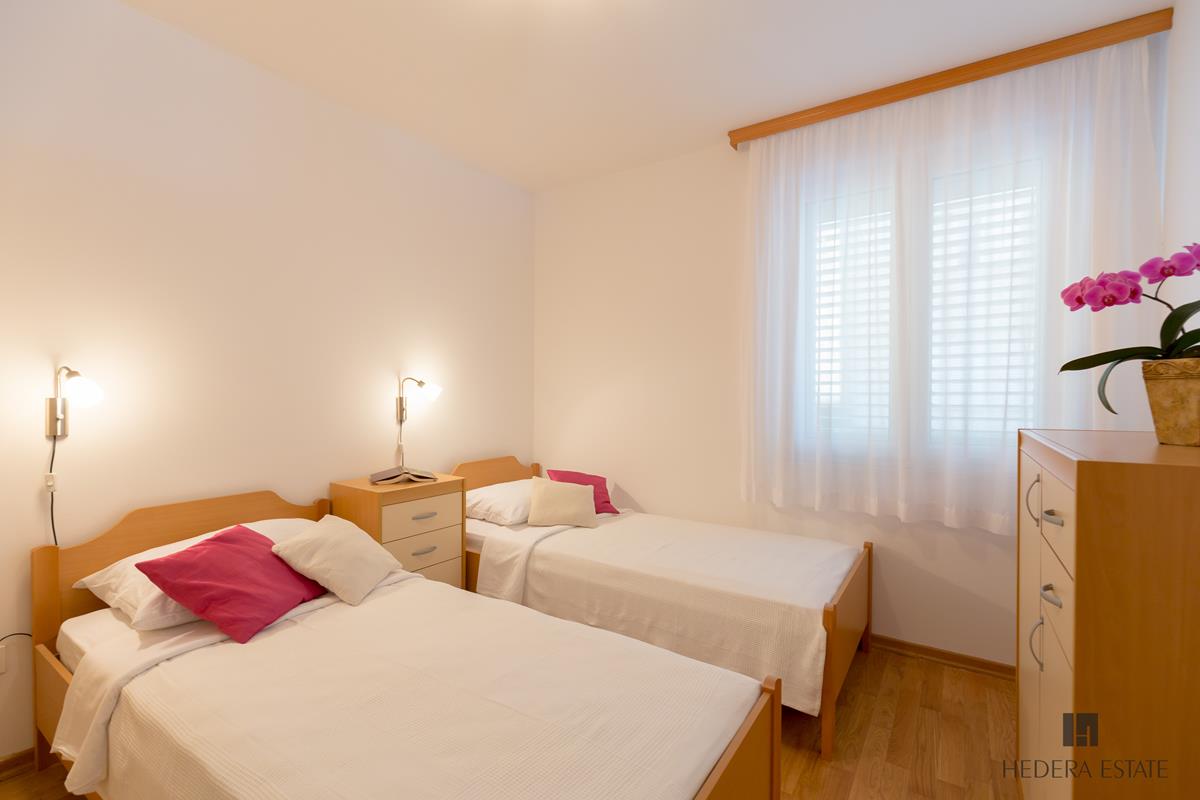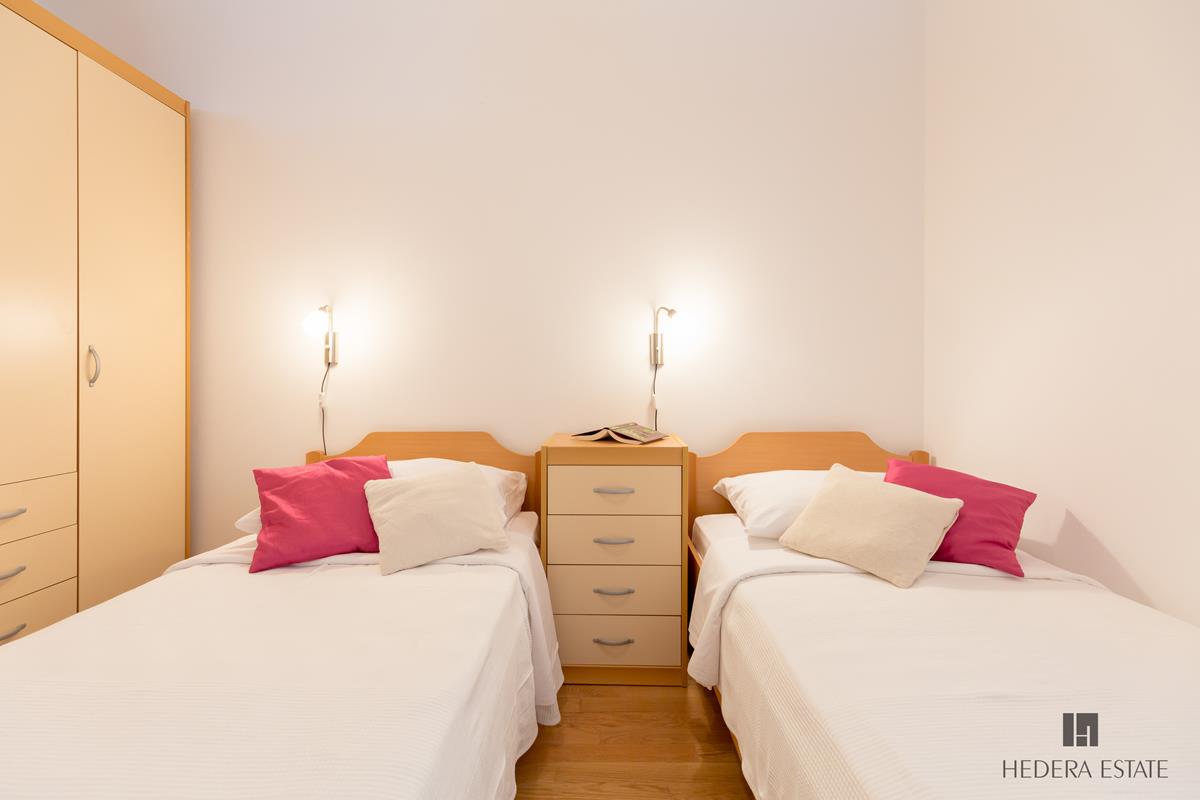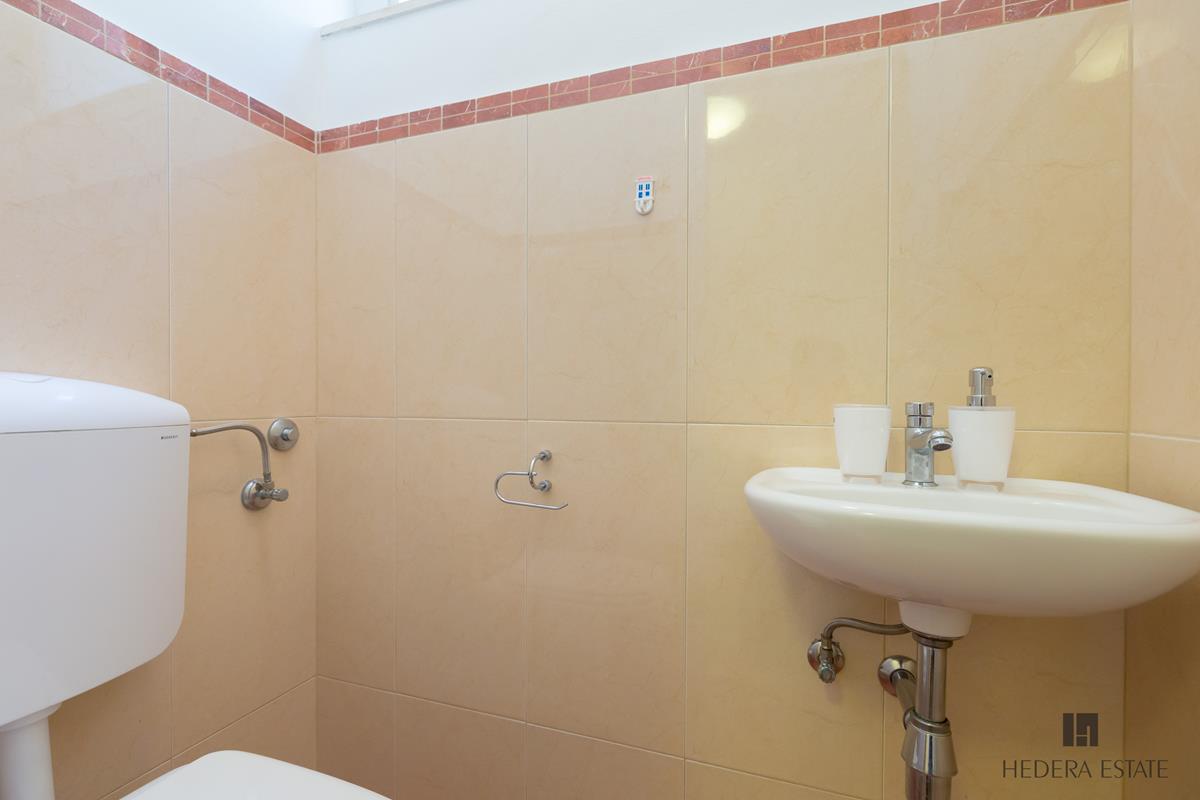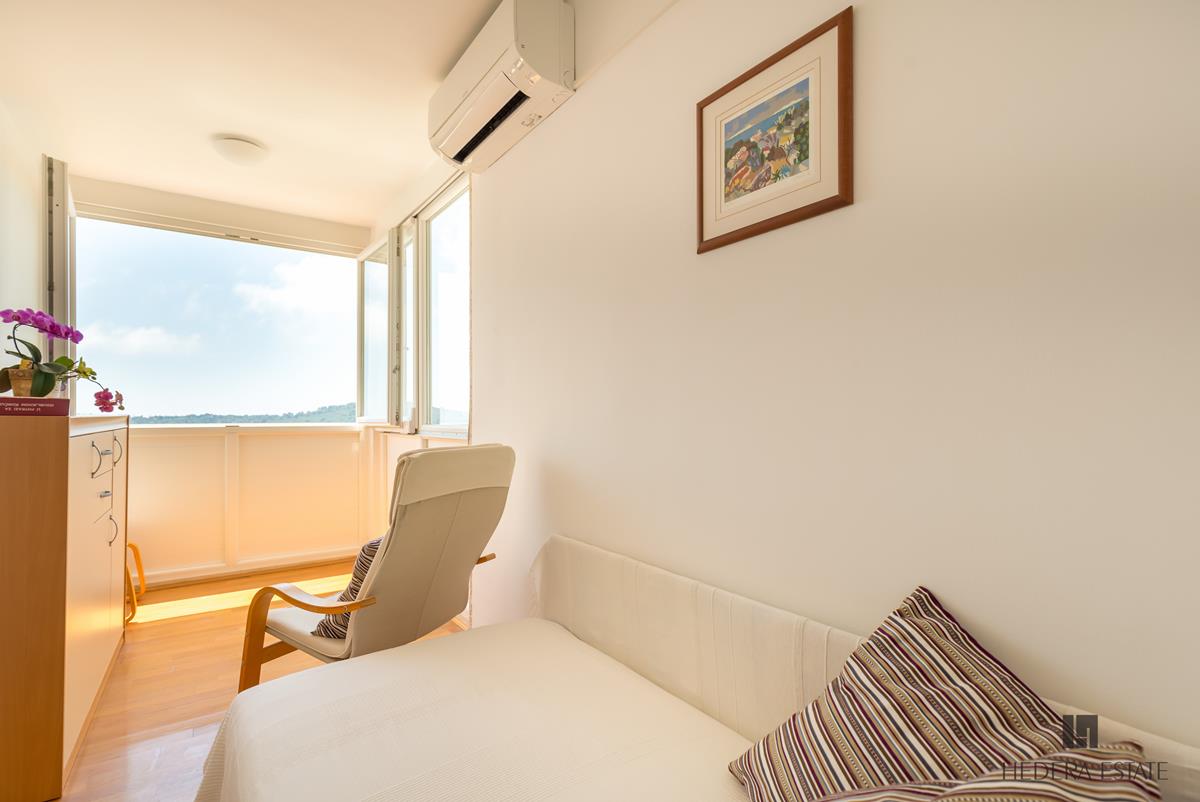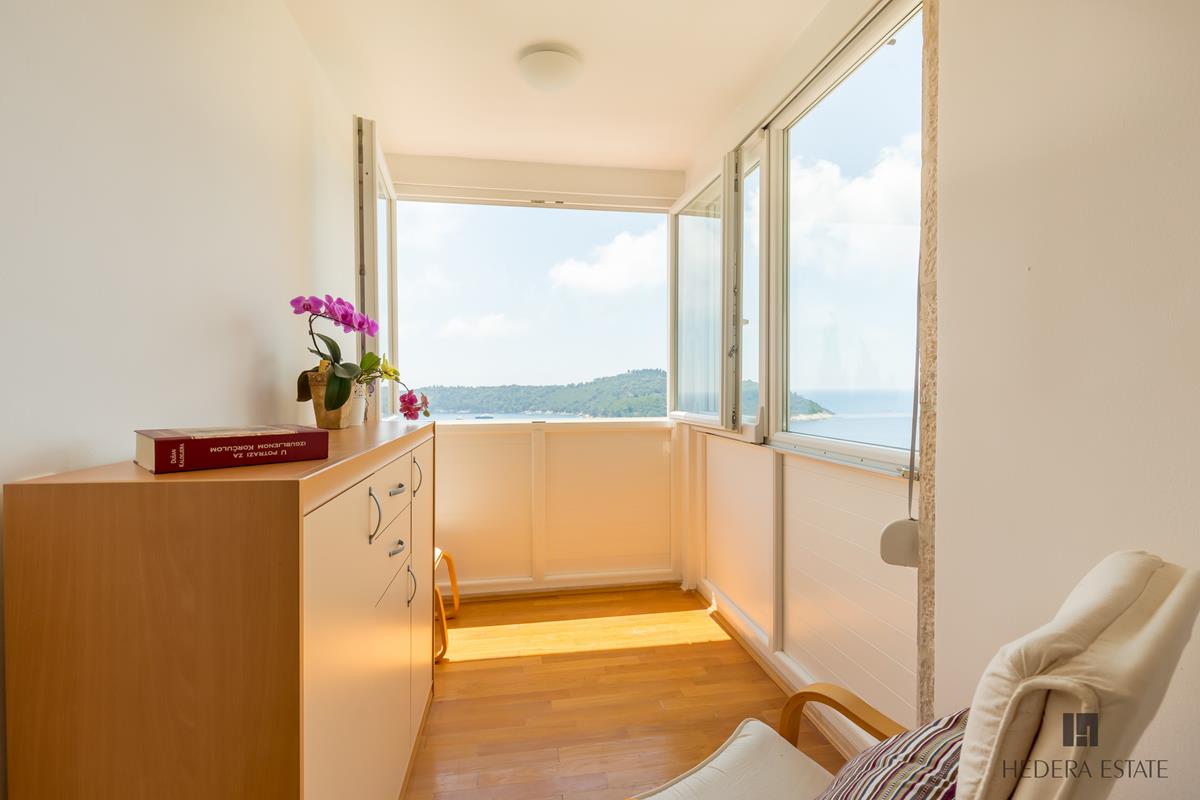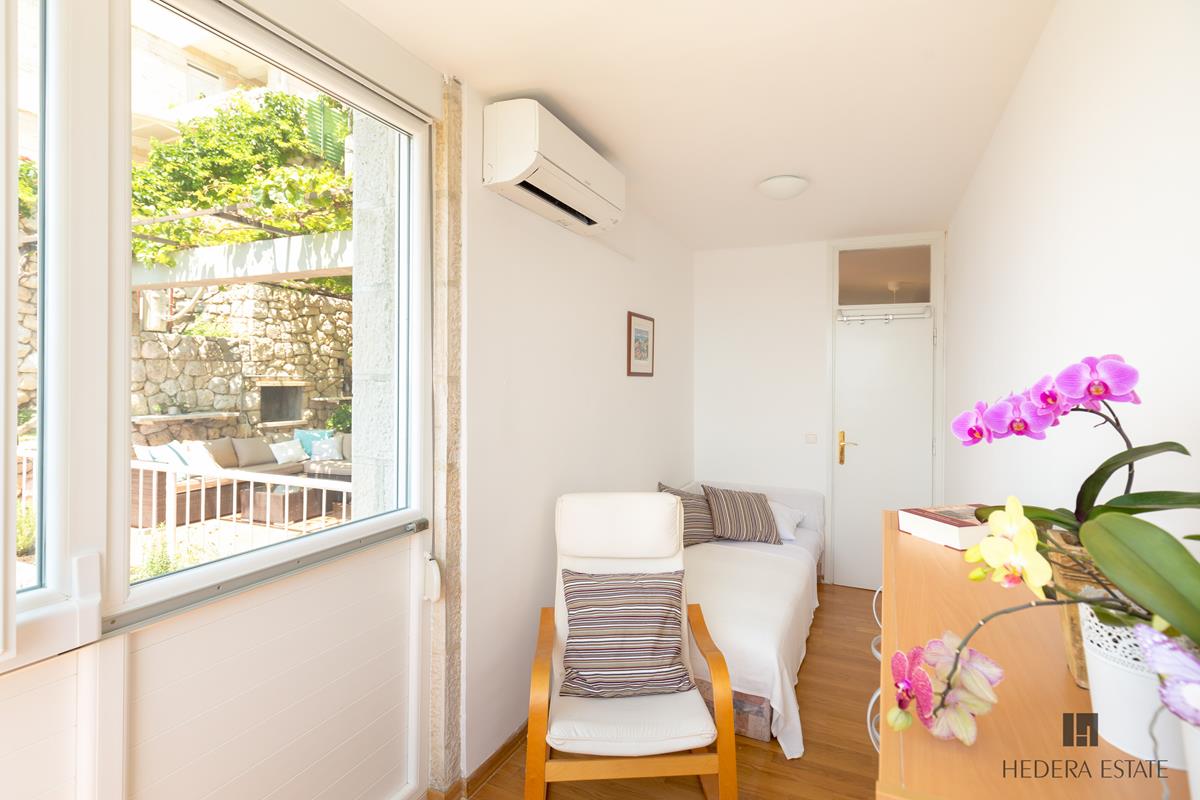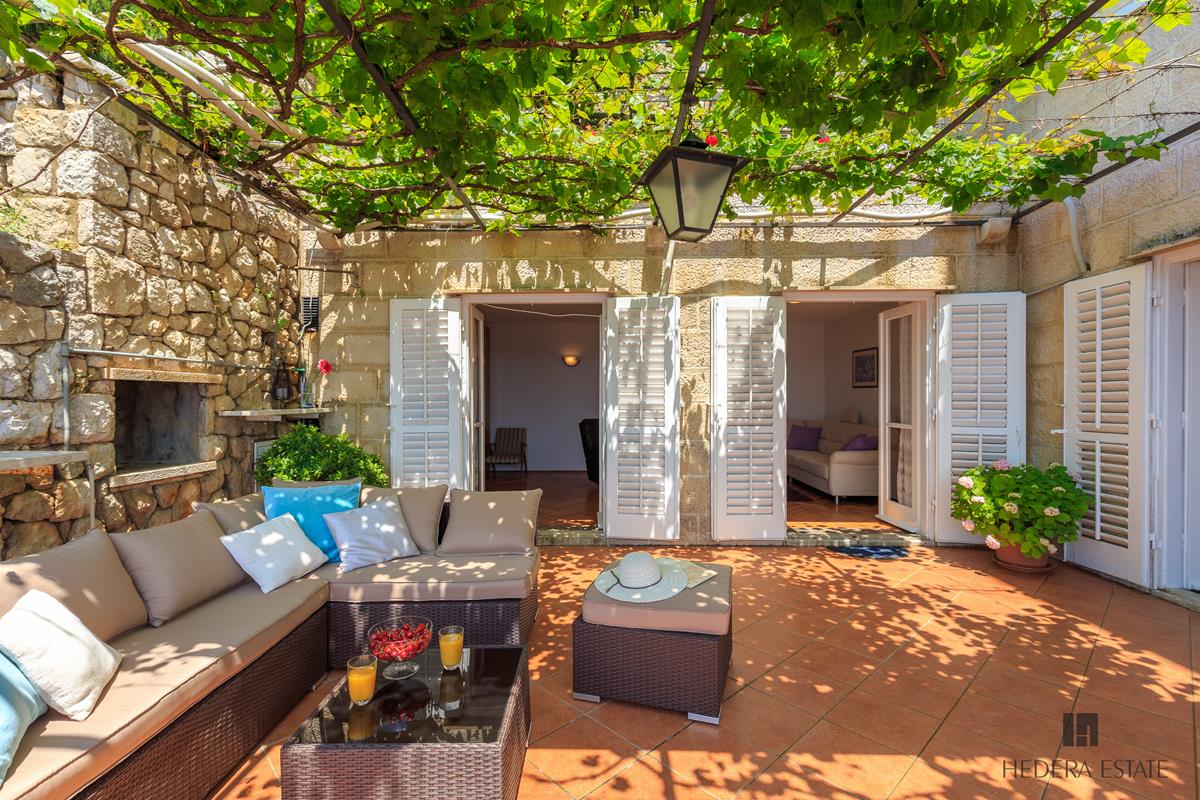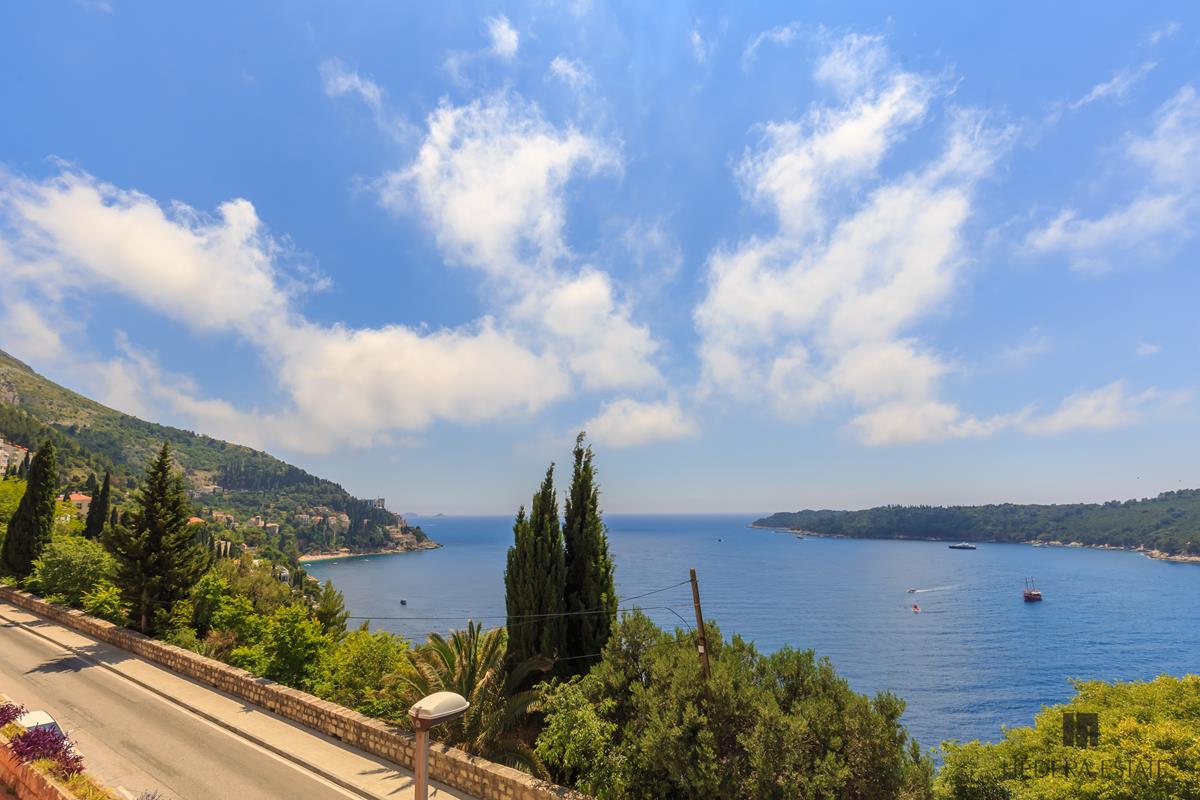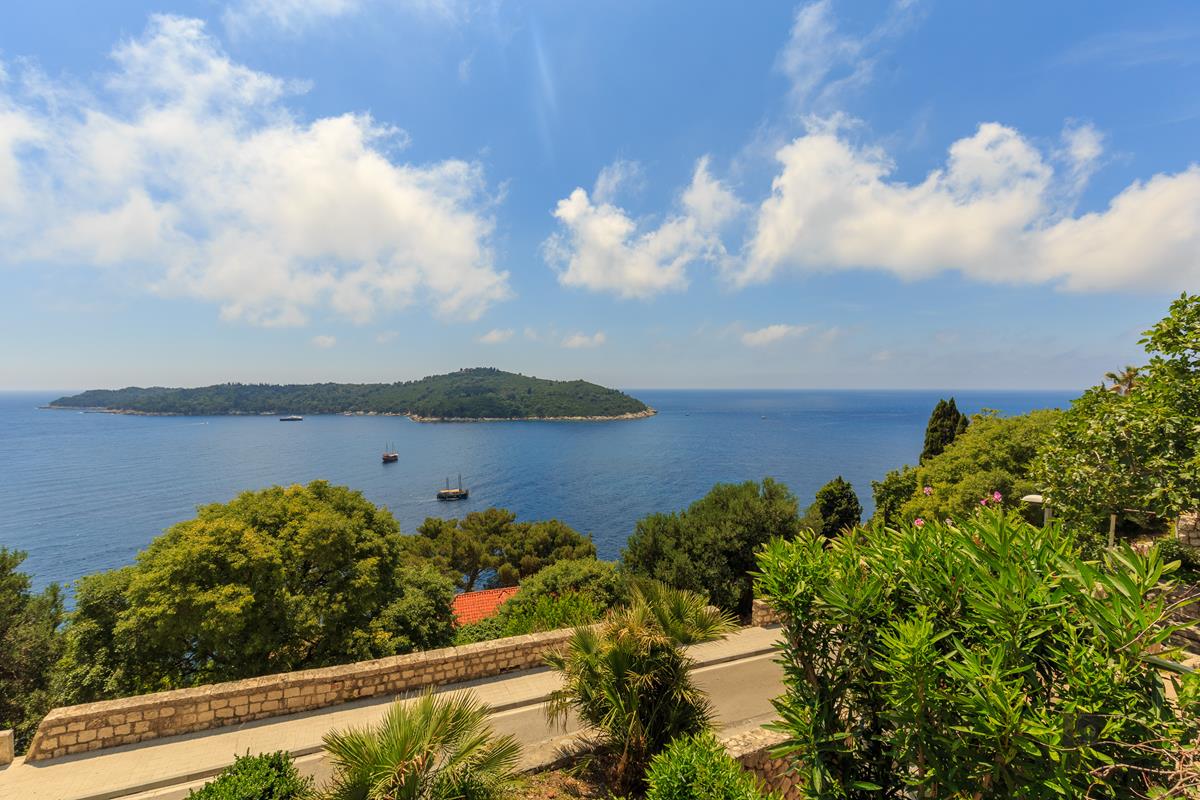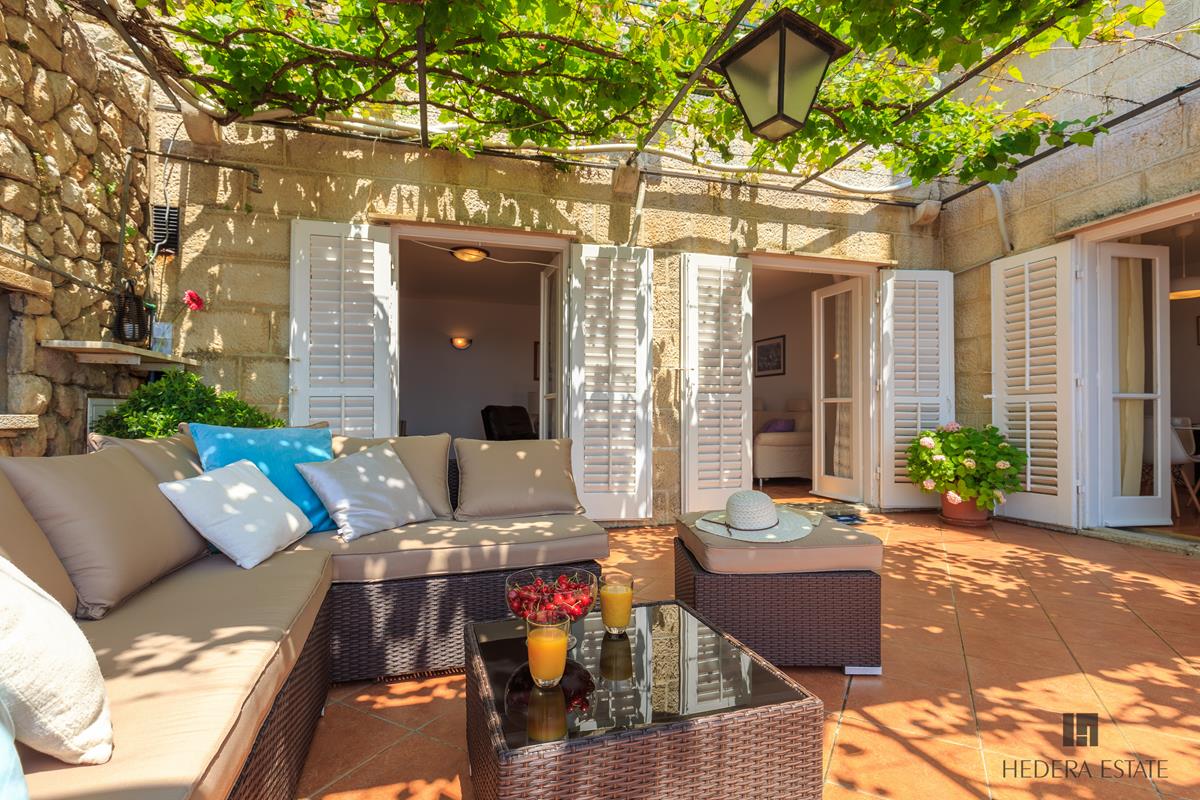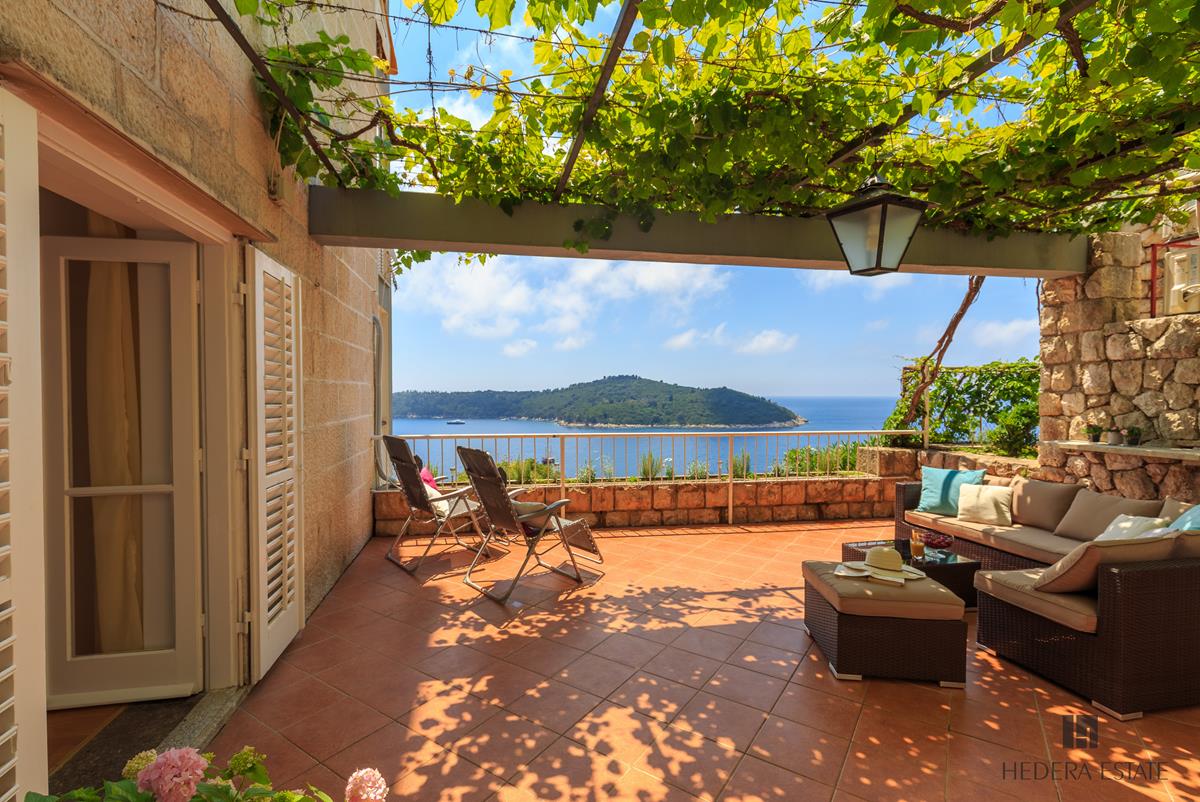 This spacious 3 bedroom apartment is situated in the Ploce area and has a picturesque view of the Island Lokrum from the large outdoor terrace. It has a cozy atmosphere that is sure to make anyone feel at home.
The apartment has 1 double bedroom, 1 single bedroom and 1 twin bedroom with 2 single beds. There is 1 fully equipped bathroom with a shower and washing machine and 1 half bathroom with a sink and toilet. The dining room is centrally located in the apartment just down the hall from the kitchen and next to the living room. The living room hosts a large couch and 2 cozy chairs with seating for about 8 people. The terrace has an outdoor seating area for 6 people in addition to 2 lounge chairs. The living room and dining room both open up to the large terrace.
Hedera A13 is set above the road on the first floor of the building with 1 flight of stairs leading to the entrance of the building and 1 flight of stairs leading to the apartment. The amenities include A/C units throughout the apartment, Wi-Fi, SAT TV, full kitchen, washing machine, hair dryer, iron and ironing board and safe deposit box. The kitchen comes equipped with a stove, oven, coffee maker, toaster, microwave, dishwasher, and a fridge with a freezer.
The apartment is ideally located within walking distance of the Old Town, grocery stores, beaches and restaurants. It is about a 5 minute walk to the famous Banje Beach which in the evening turns into a night club called East West. The Old Town is only a 10 minute walk from the apartment which makes it suitable to families, groups and friends who wish to have stunning views and a serene atmosphere.
Hedera A13 sleeps 5 (+2*) guests
* Possibility to accommodate 2 additional guests on the sofa-bed in the living room.
Extra guests cost 10 Euro per person, per night.
Reviews
Leo McMackin
Monday, August 12, 2019
Great view and location about 15 min walk from old town. Plenty of space
Andy Smith
Wednesday, August 7, 2019
We fell in love with Dubrovnik, and also fell in love with the view from the balcony! What a way to wake up. Everything you could want from an apartment - close to the old town, close to some secluded beaches. All the staff from the driver, check-in and check-out were friendly with quick responses to any questions sent. Would have no hesitation to stay there again. Hvala!
Barb De La Cruz
Friday, June 7, 2019
Great location. Away from the crowds in old town, but still very walkable. Lovely patio overlooking the water. Clean and well appointed.
Sleeps 5 (+2)
3 bedrooms
1.5 bathrooms
Kitchen, dining area and living room
1 large terrace with a sea view
Distance to the Old Town: 7 minutes walk
Distance to Banje beach: 5 minutes walk