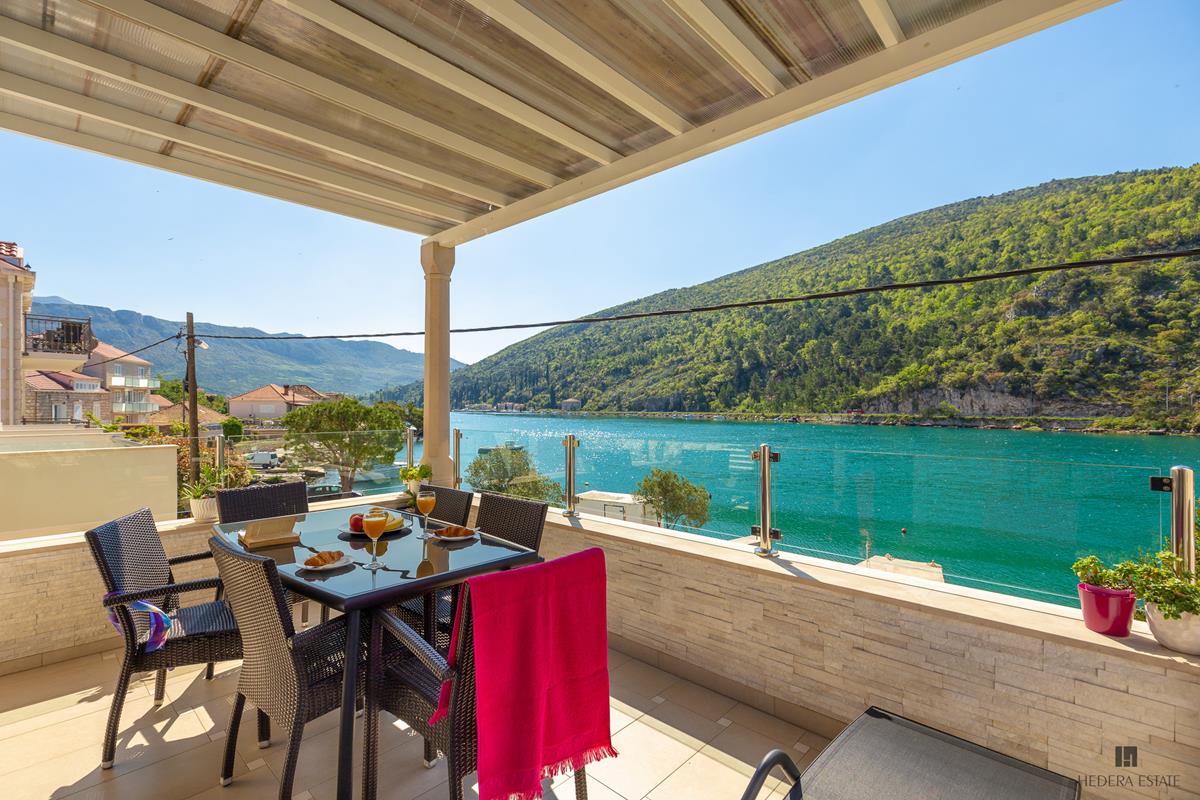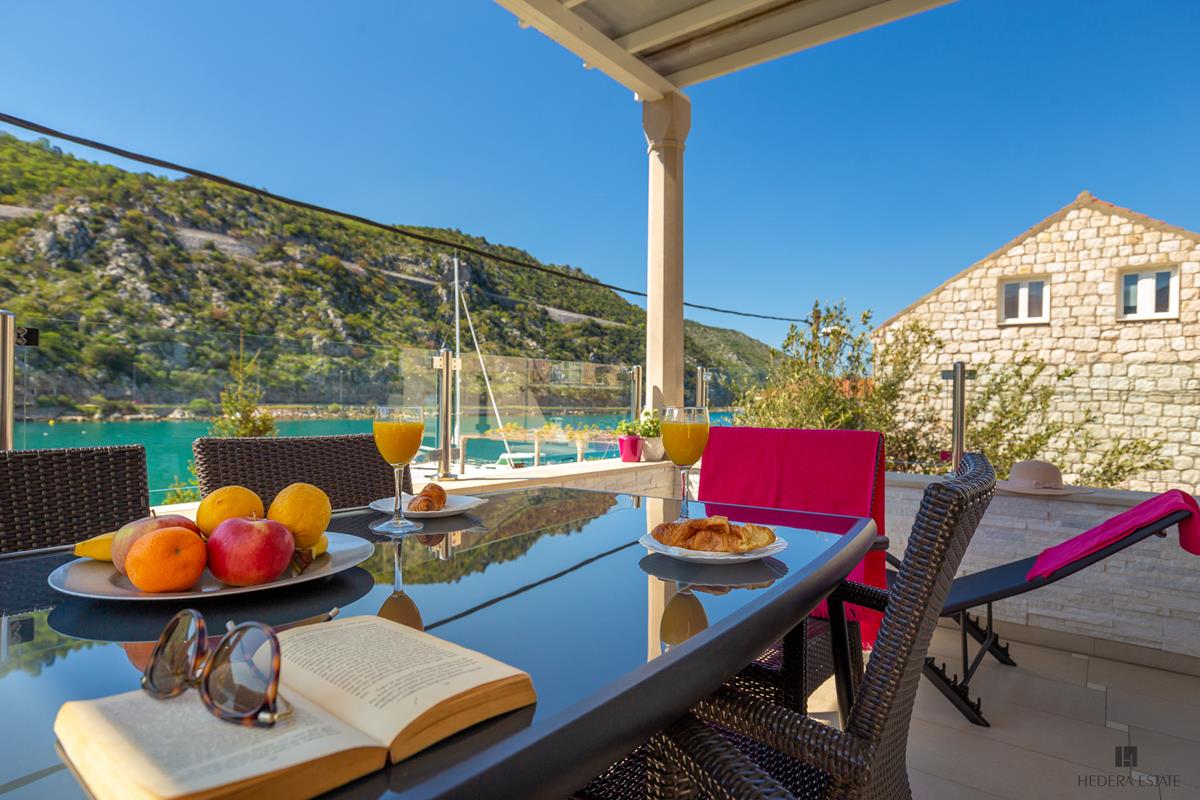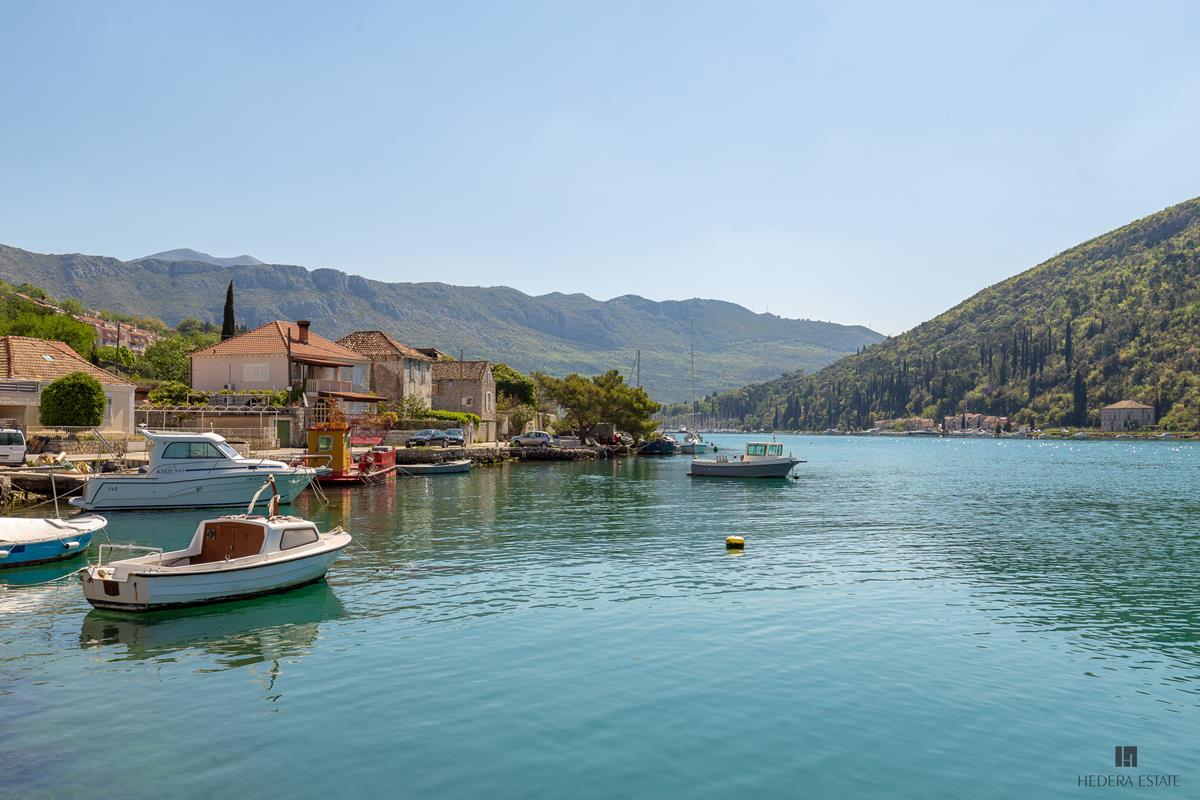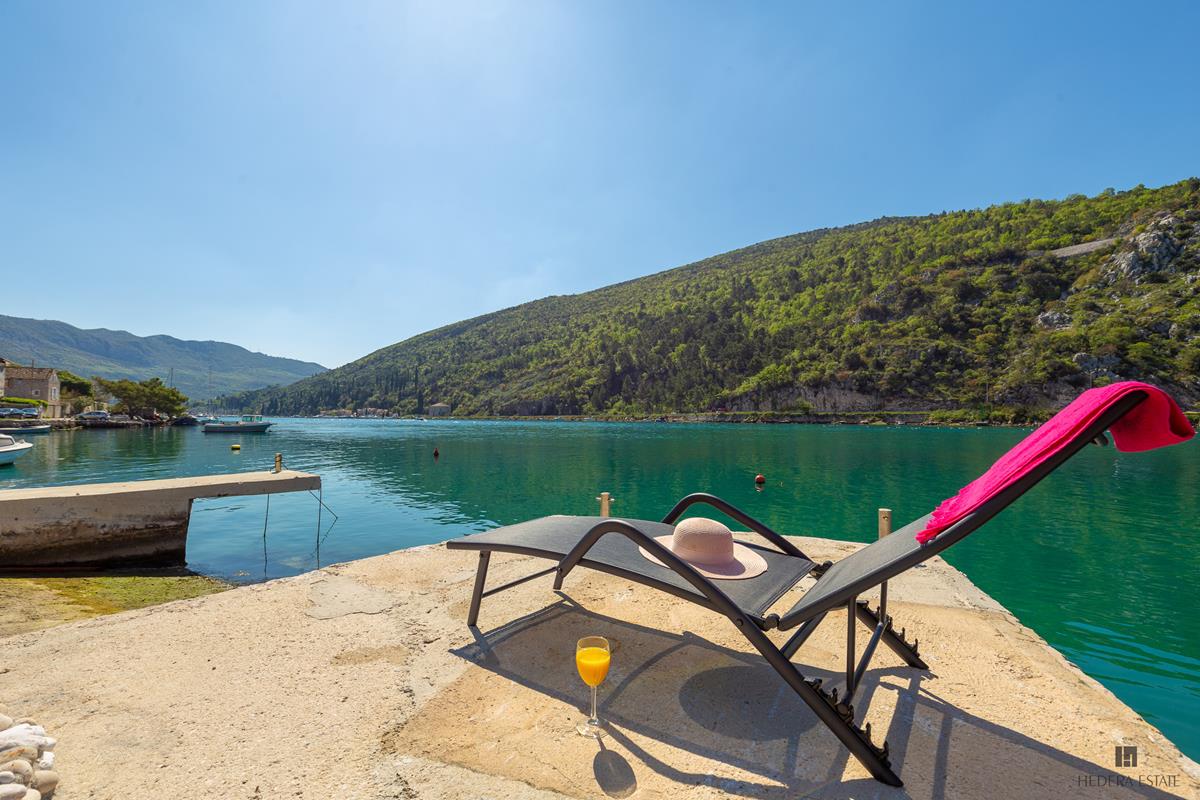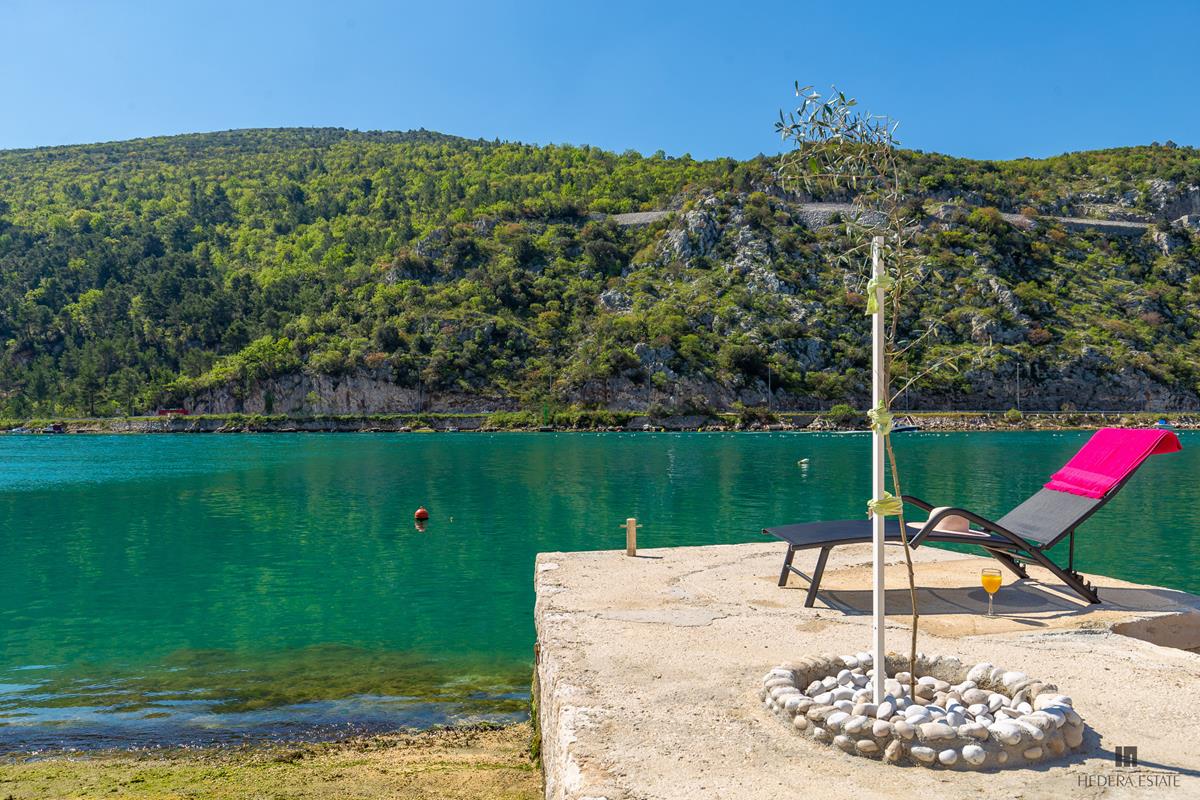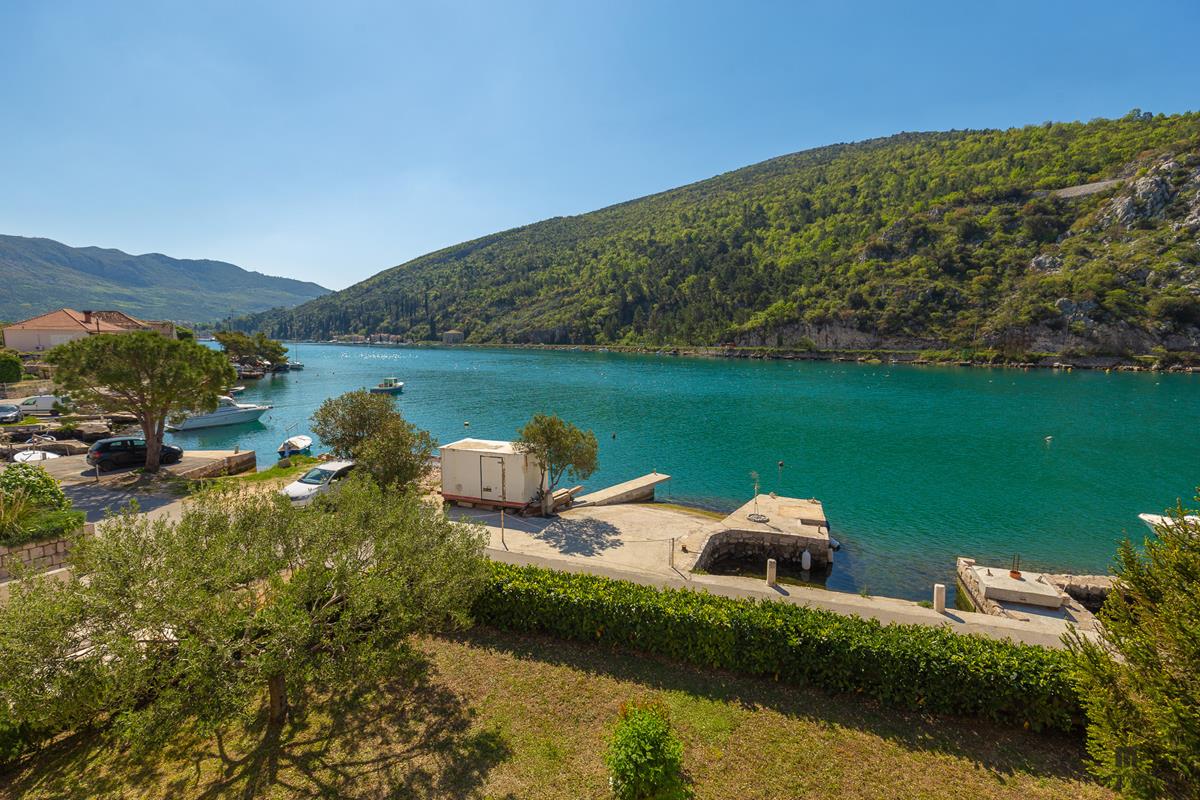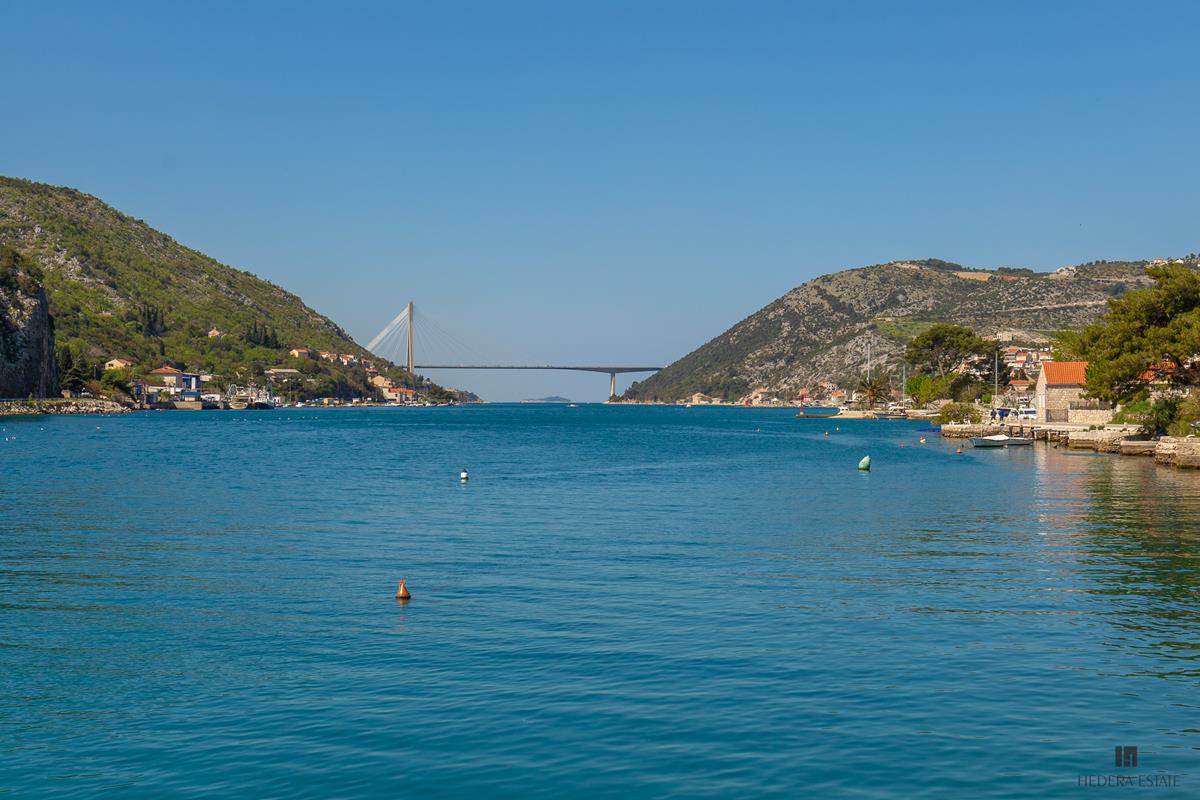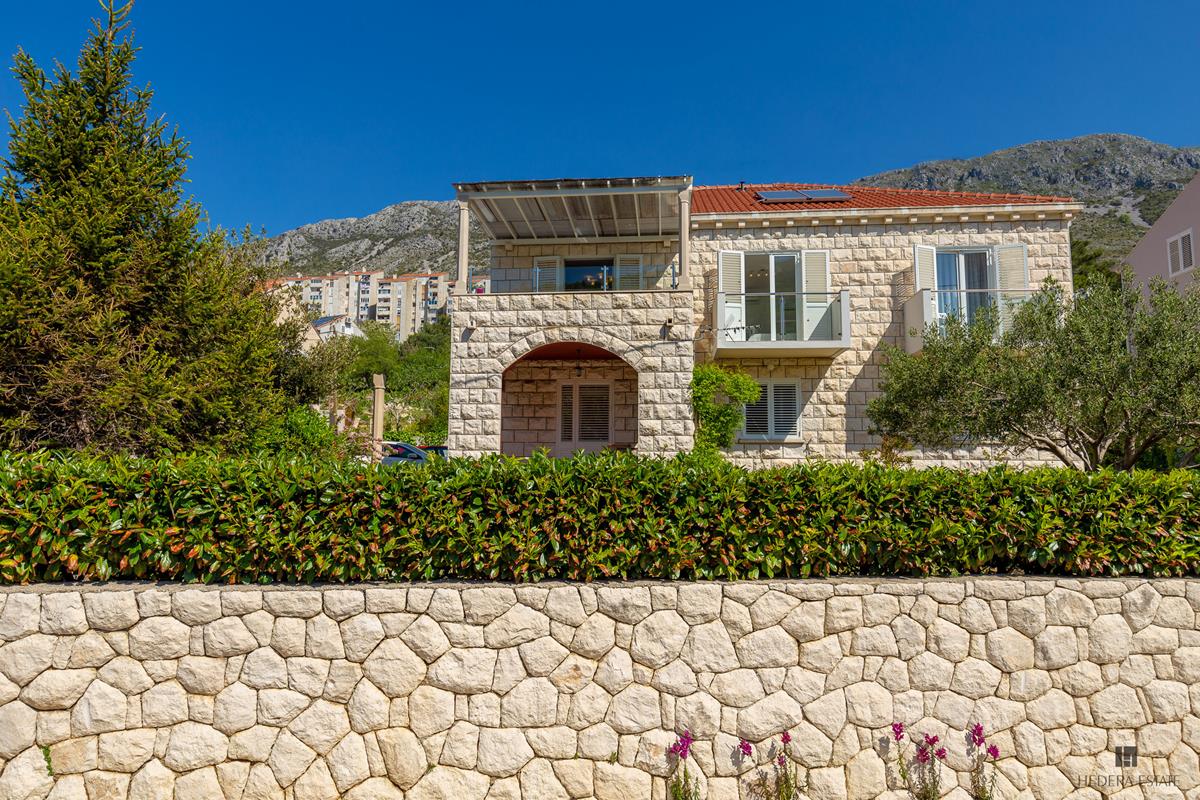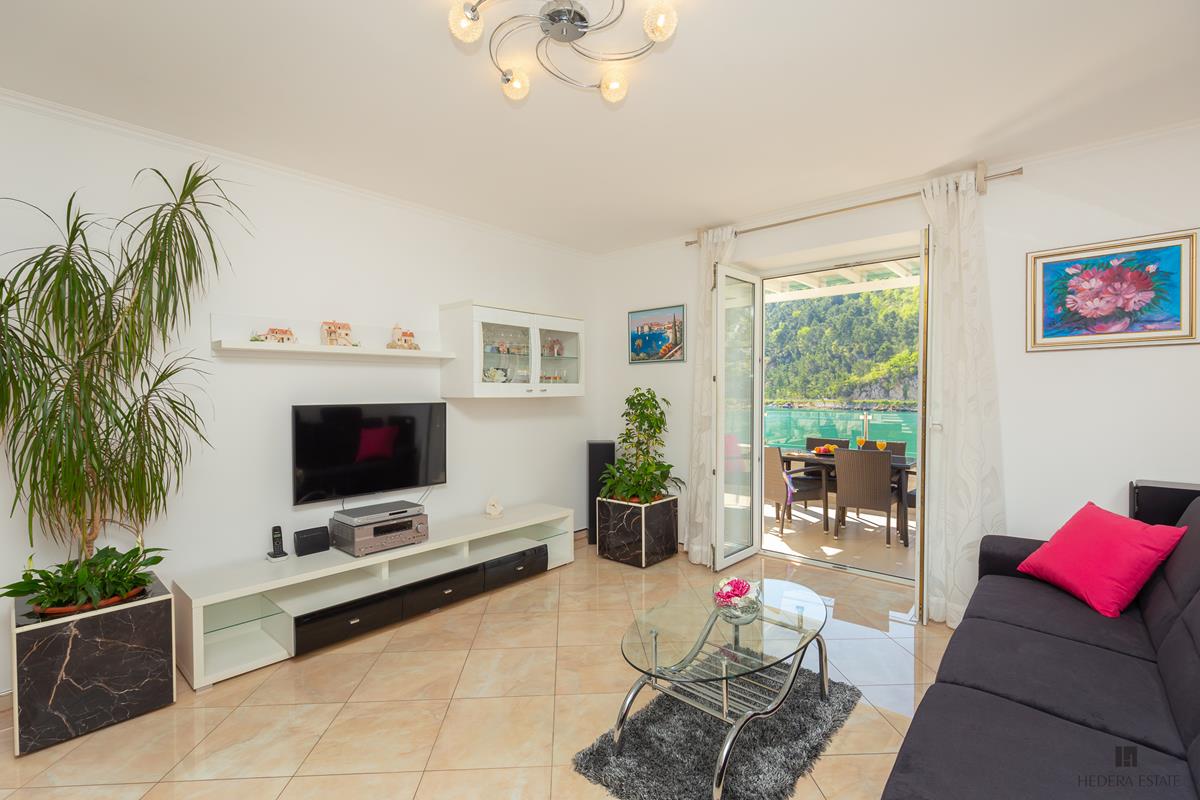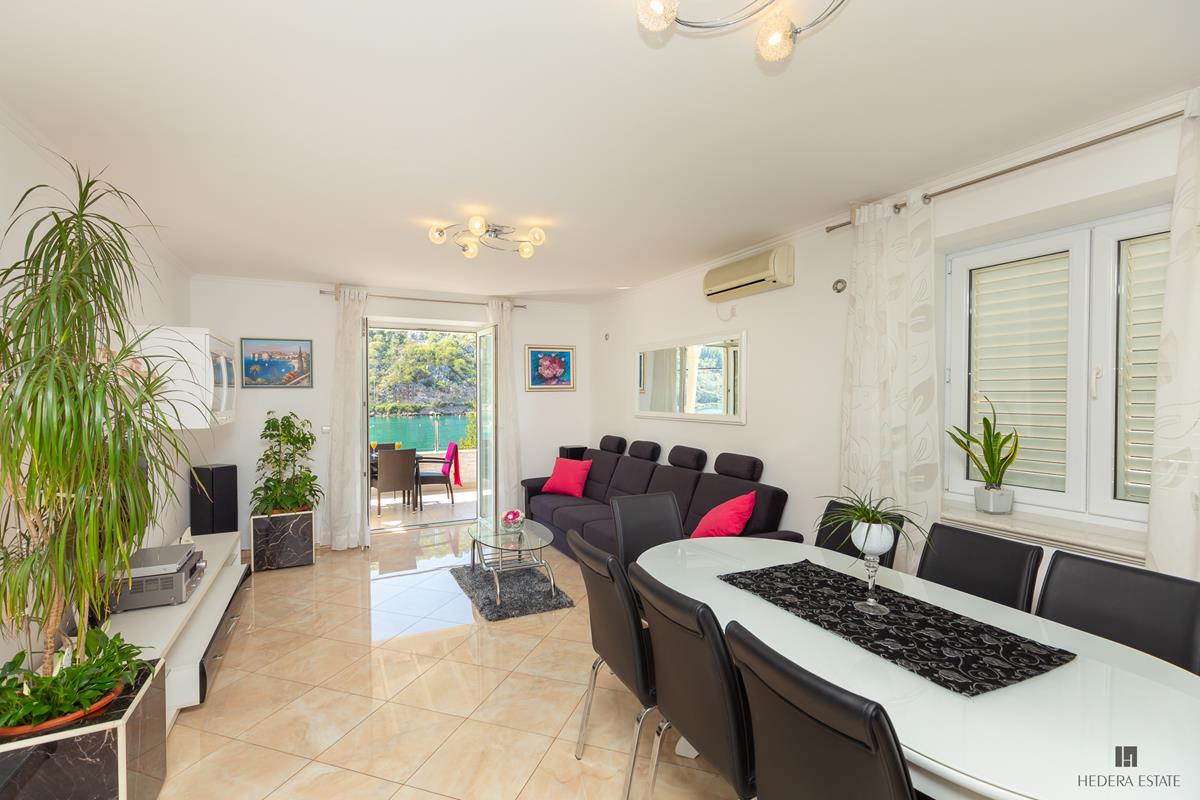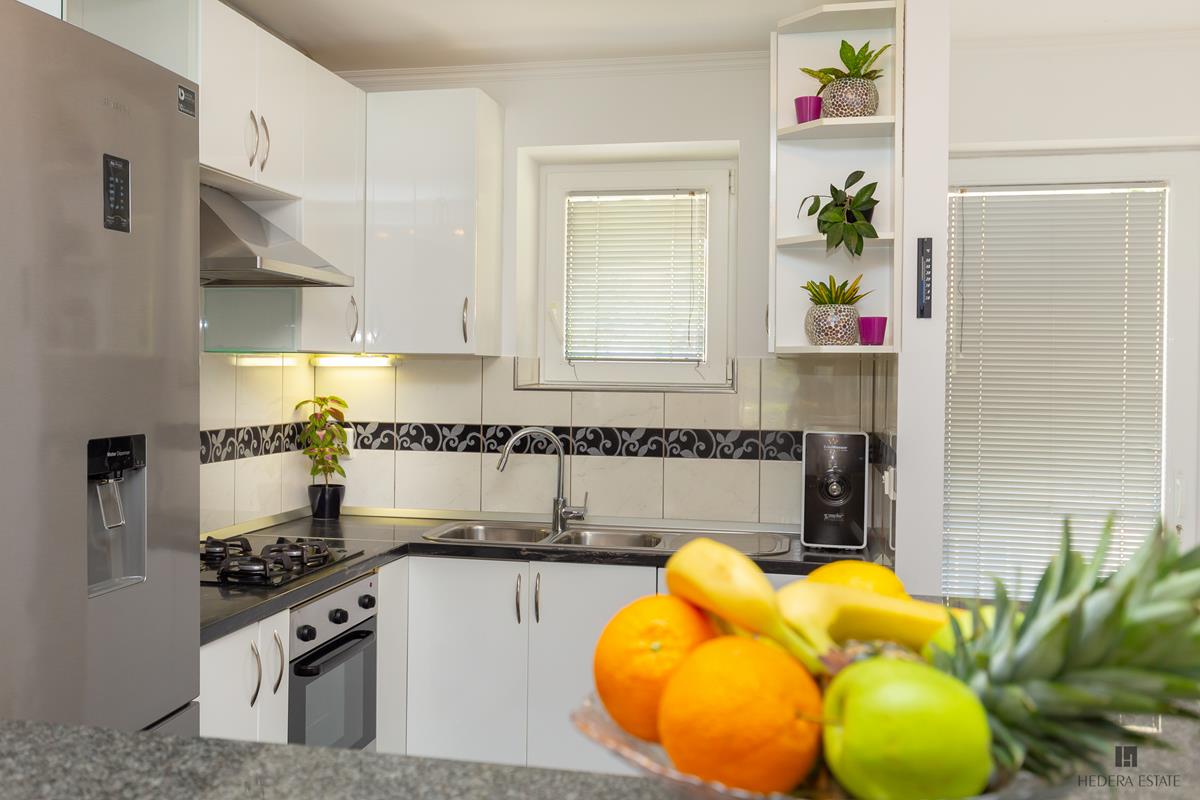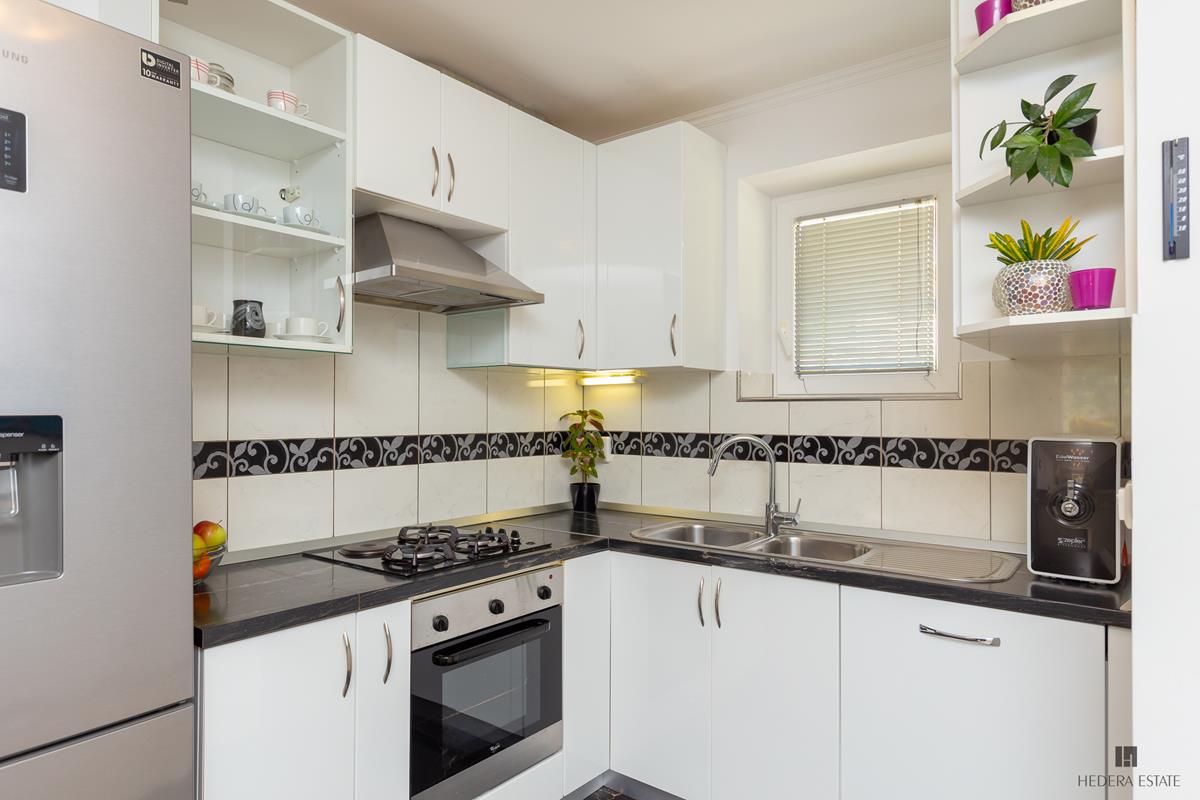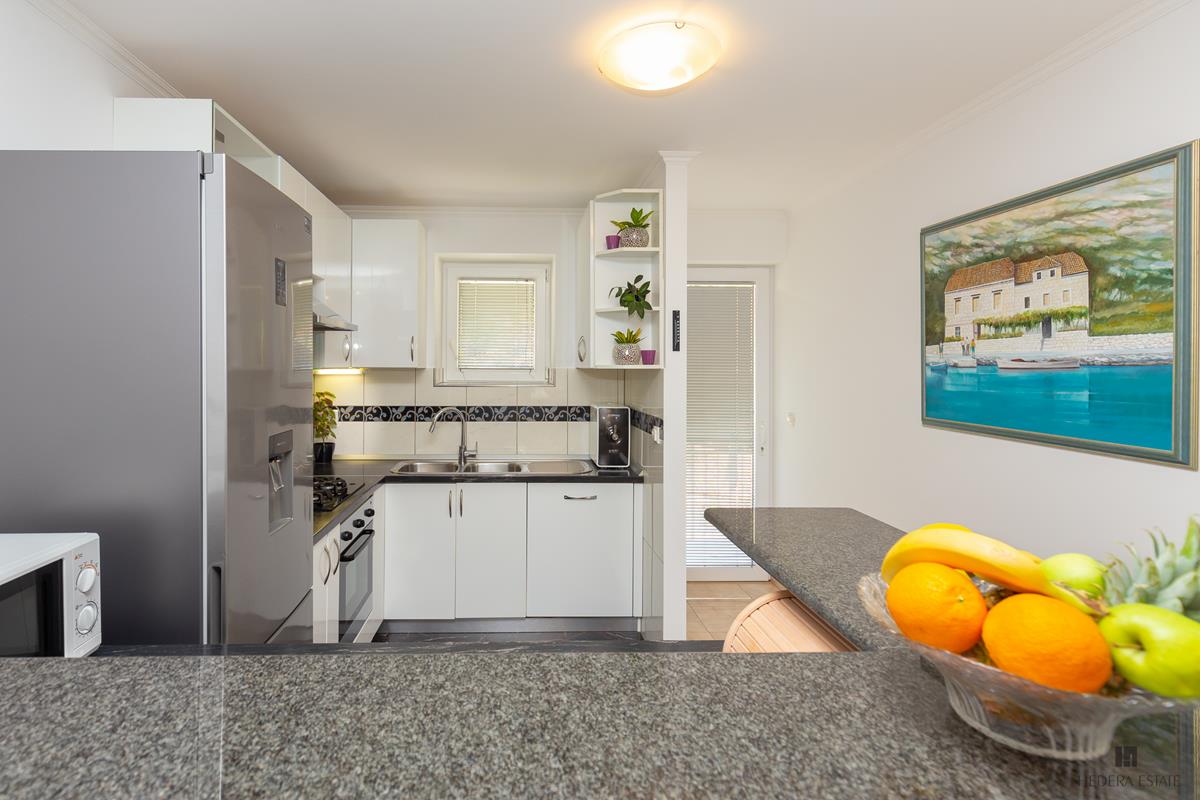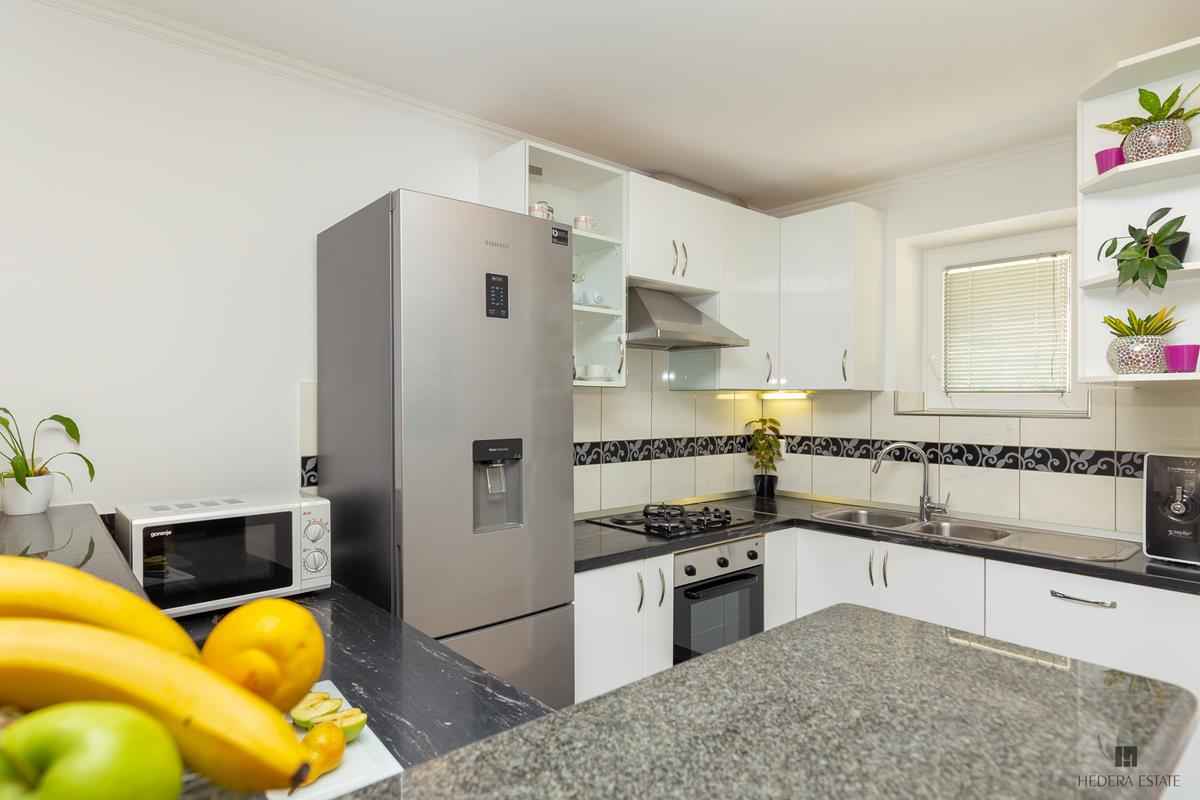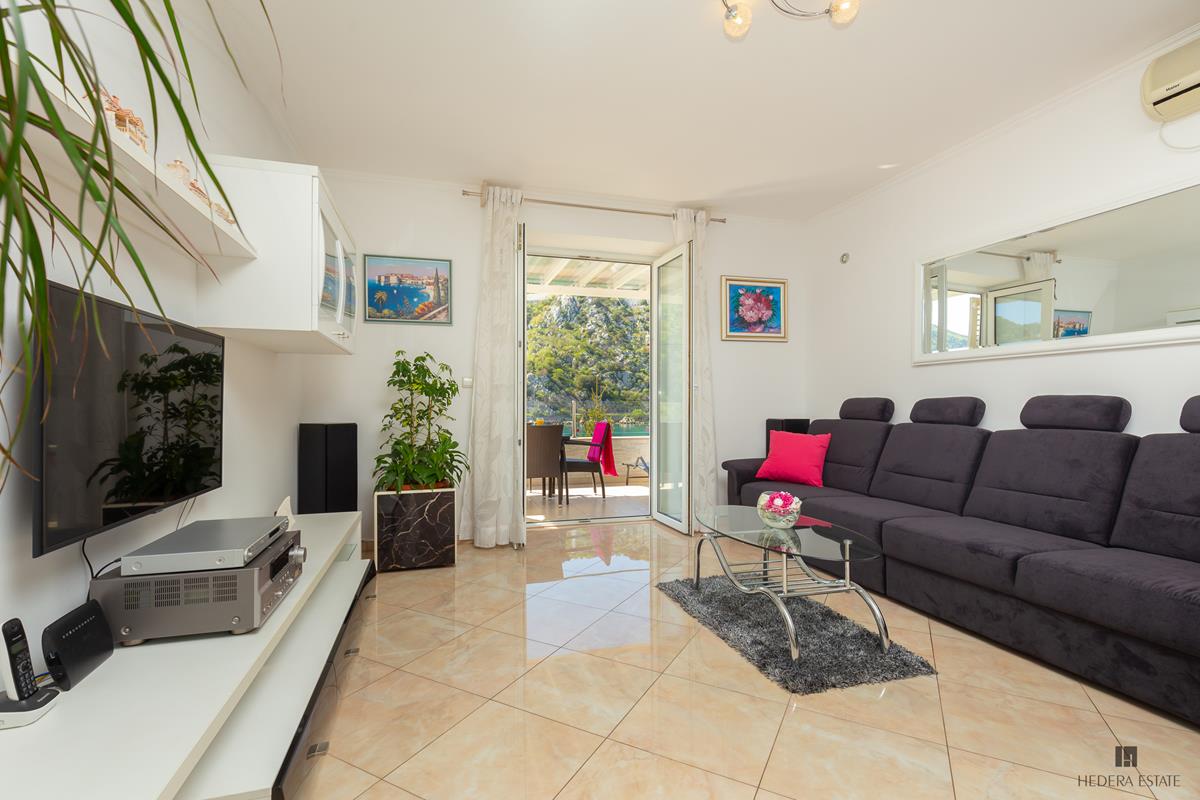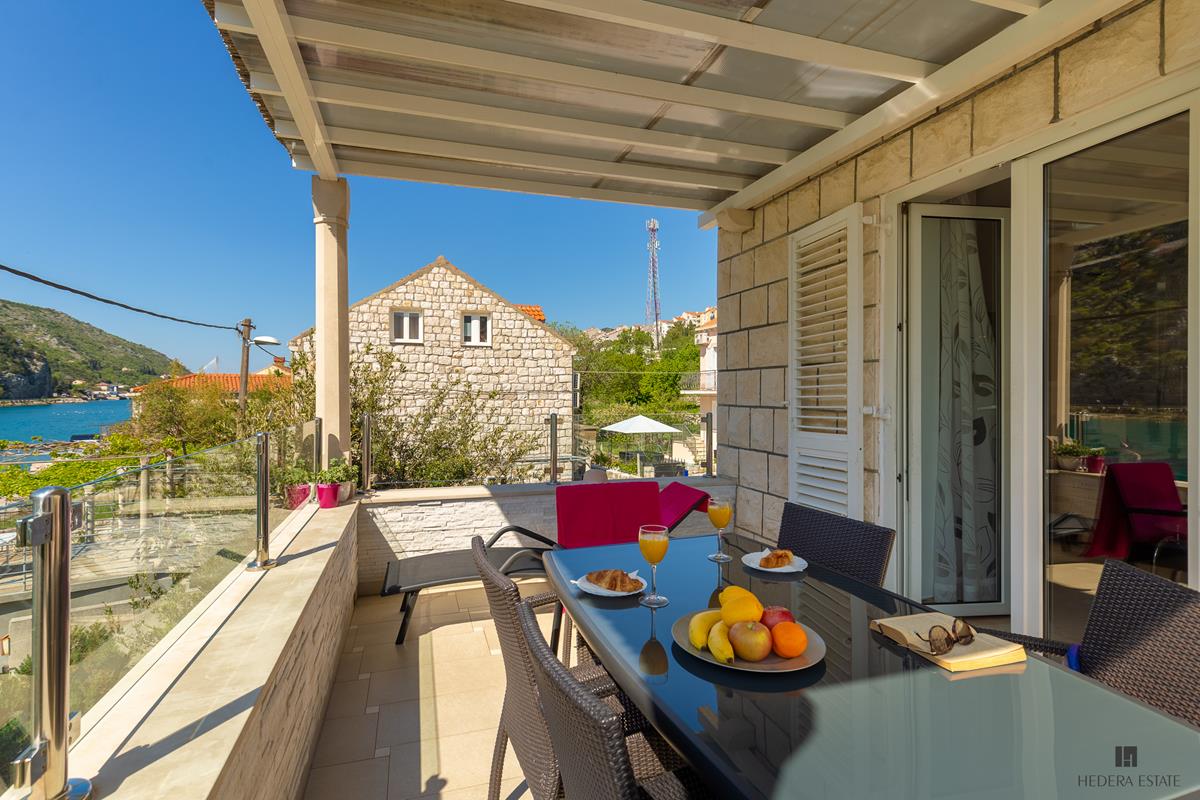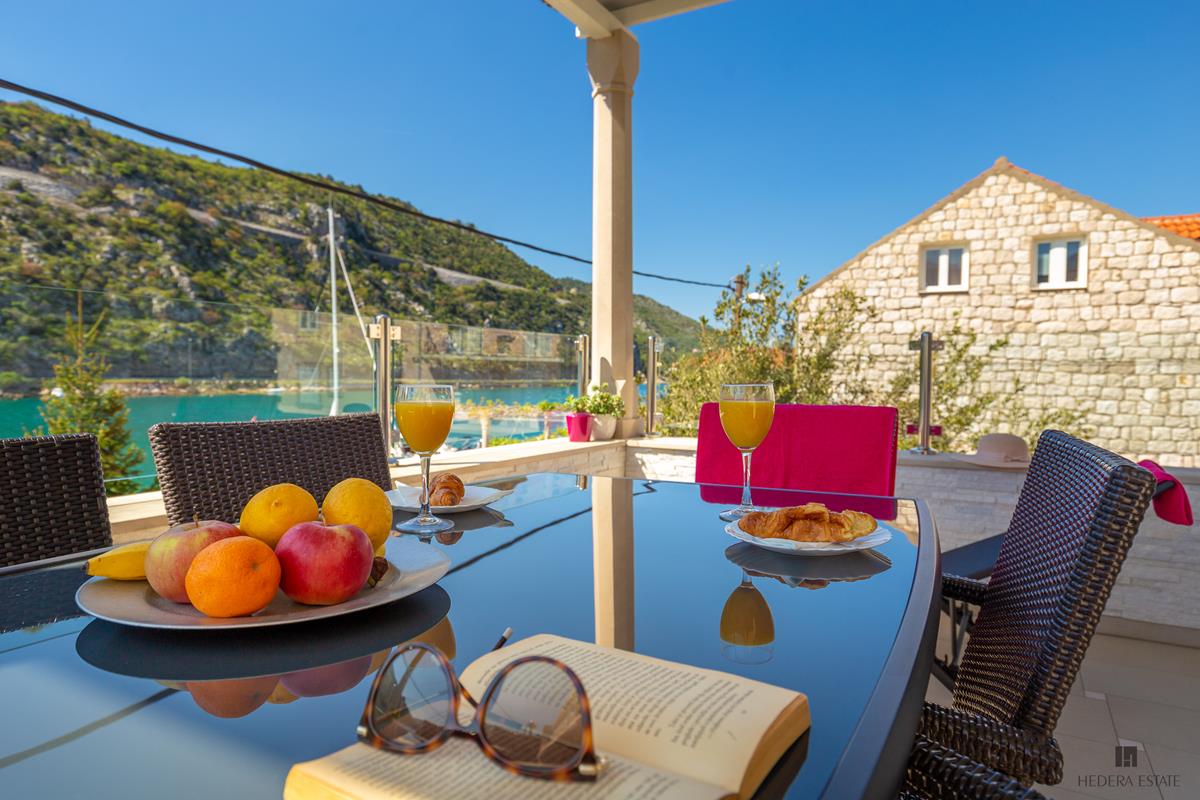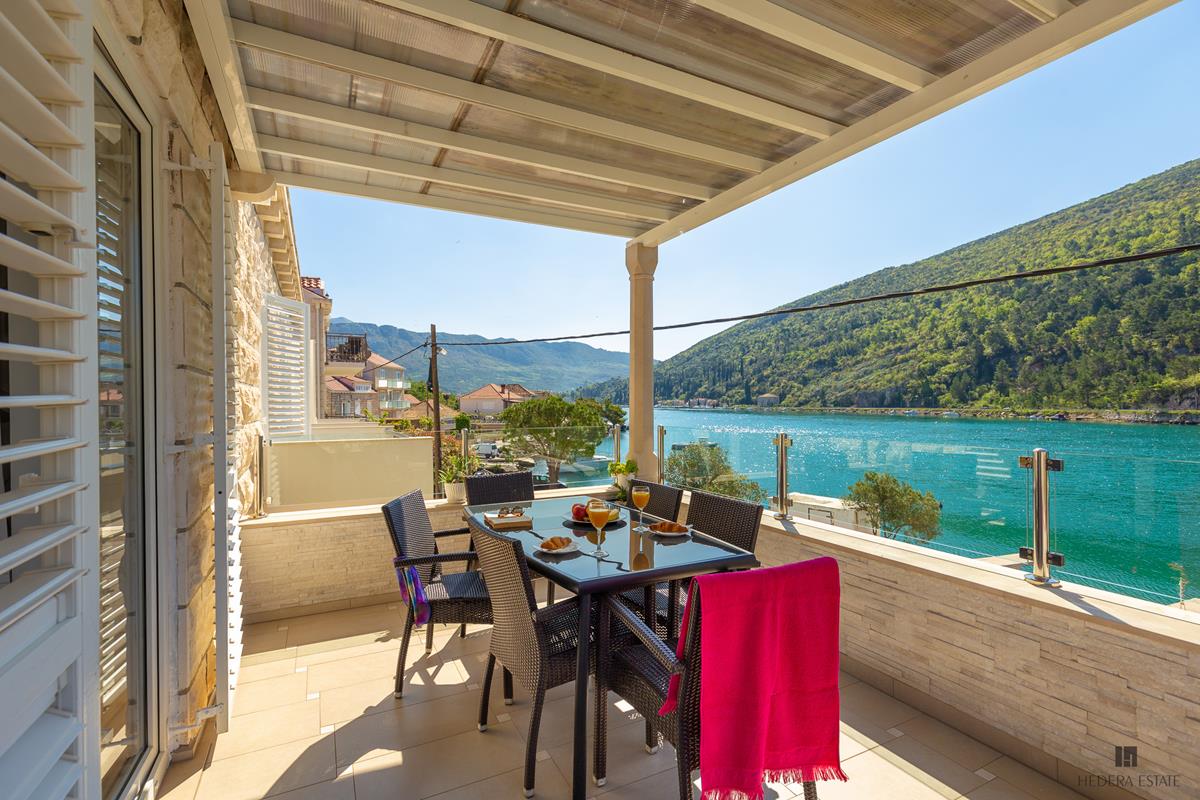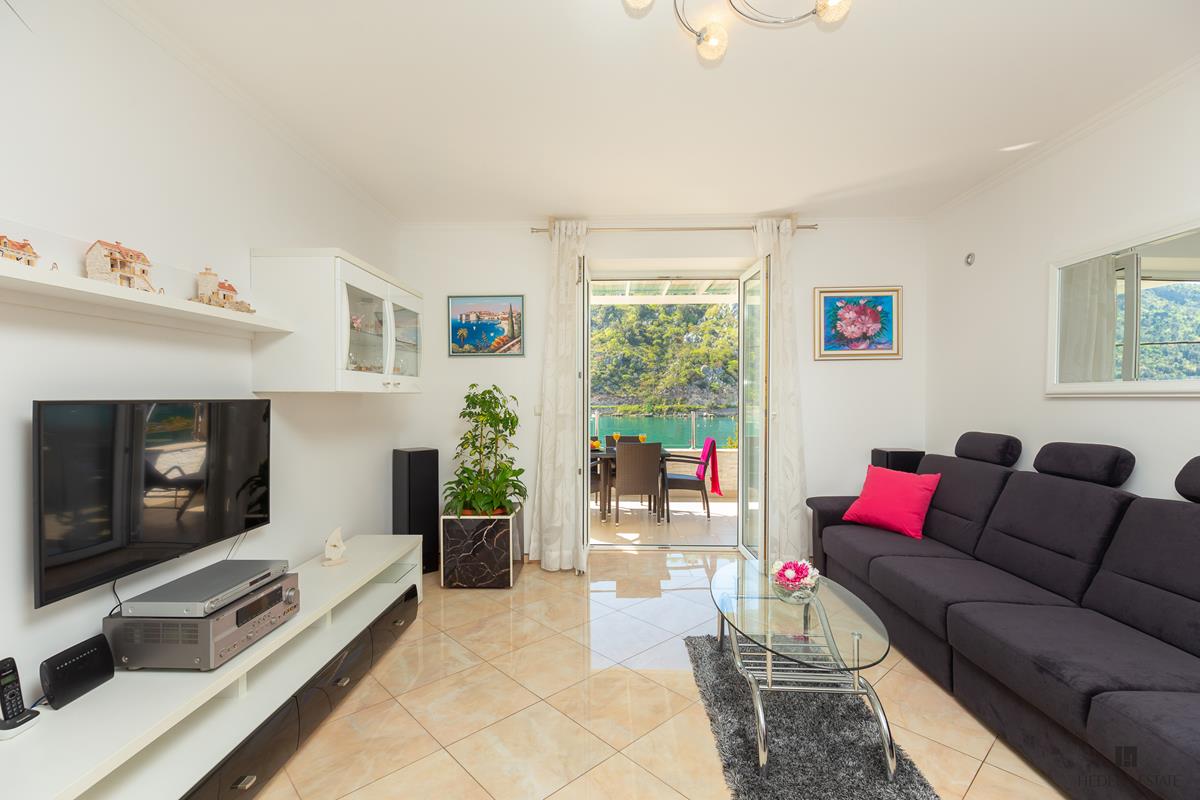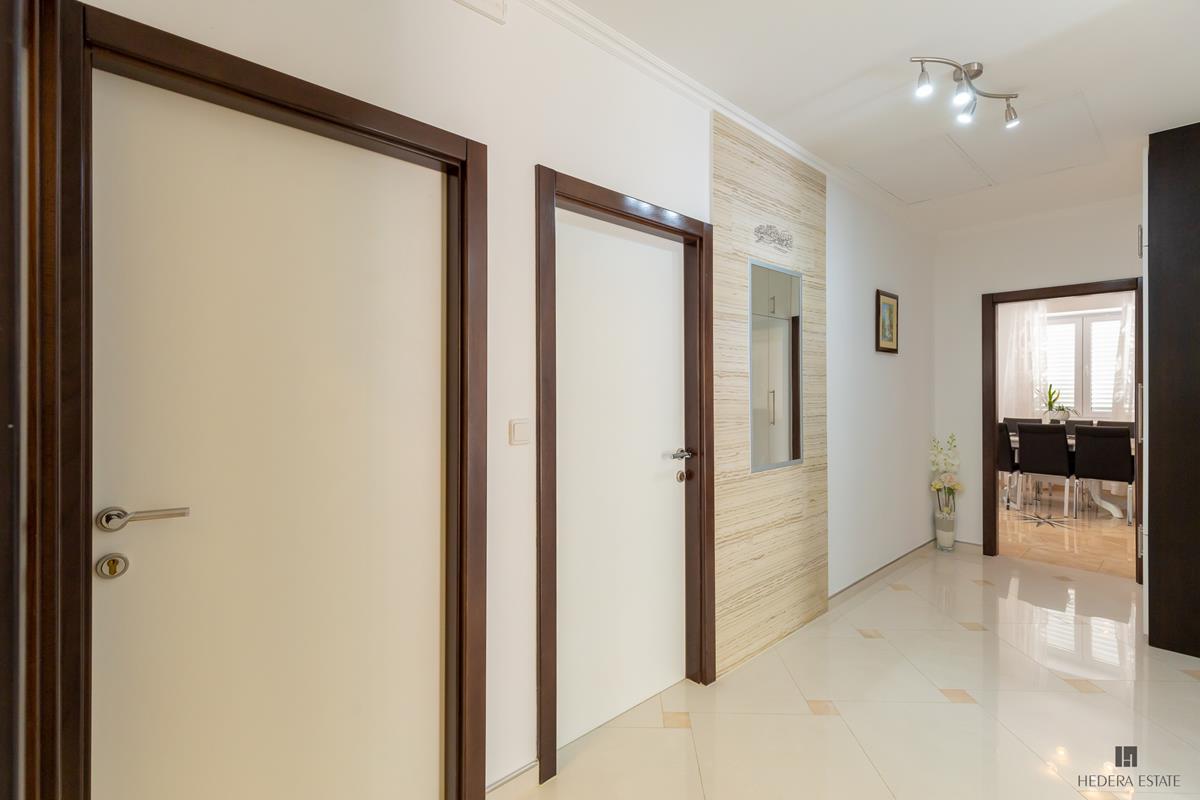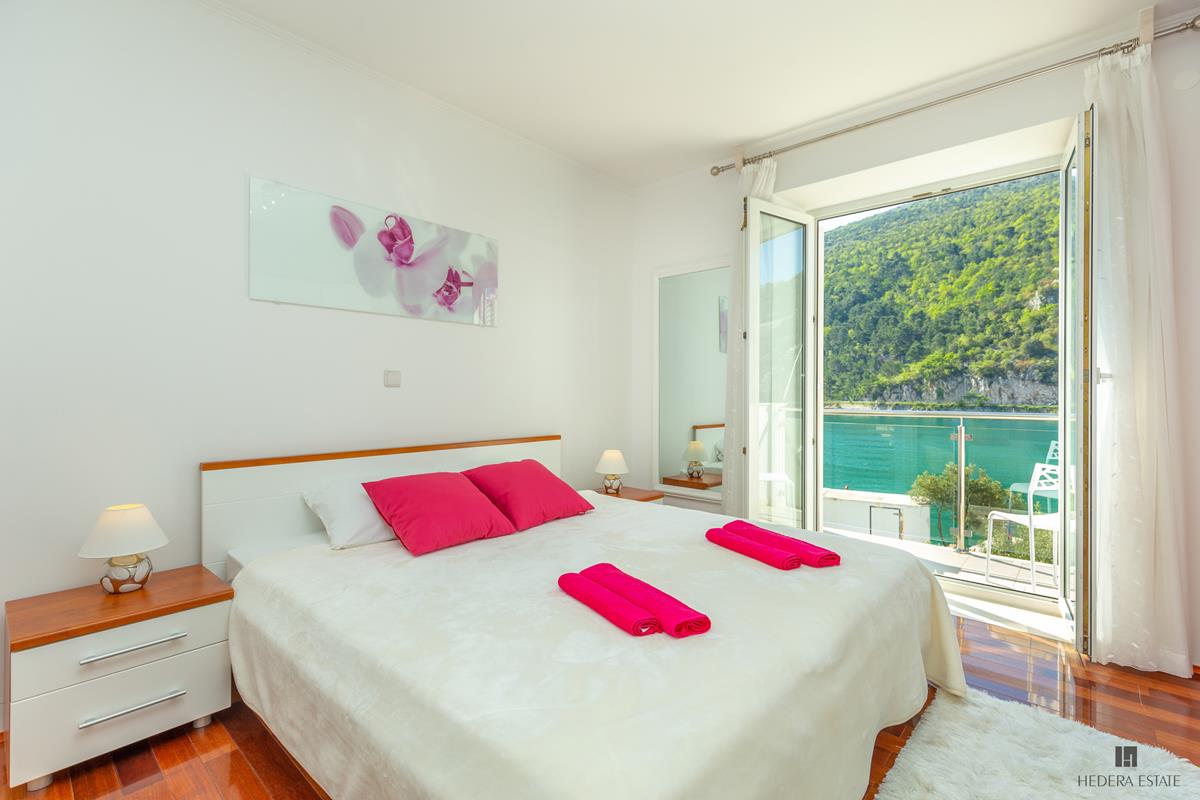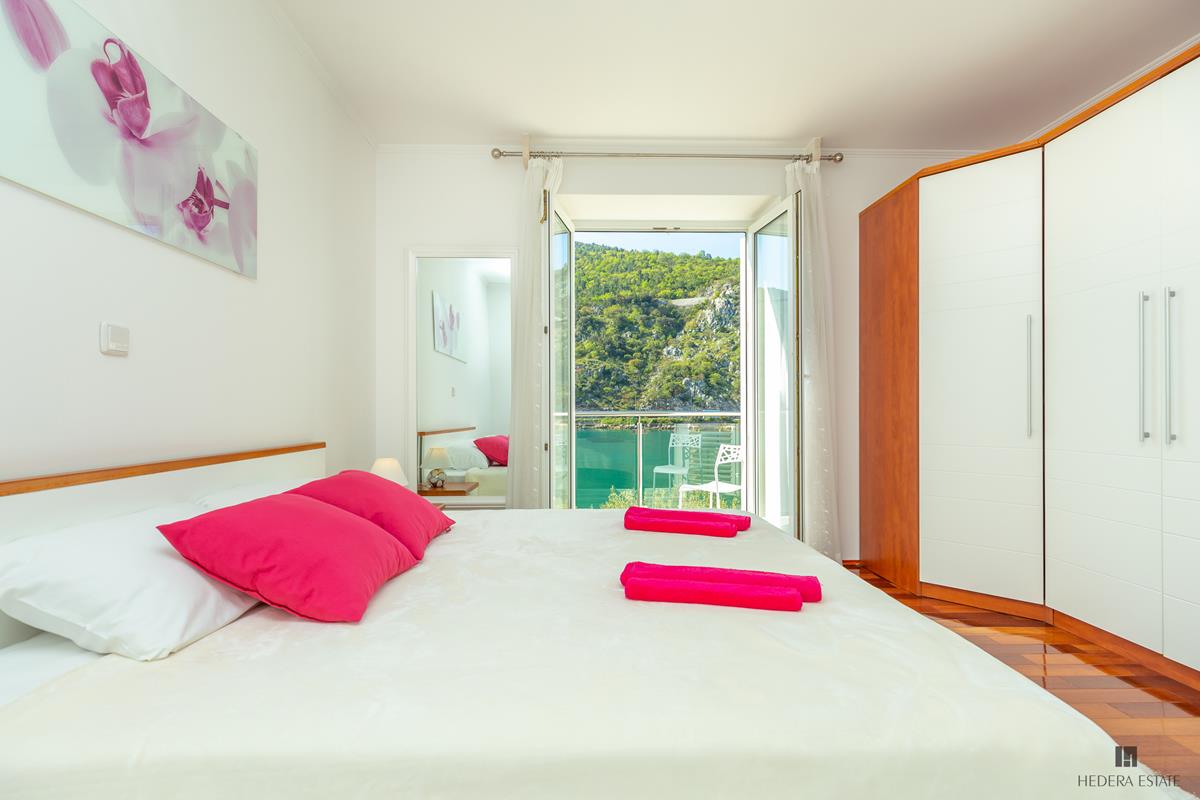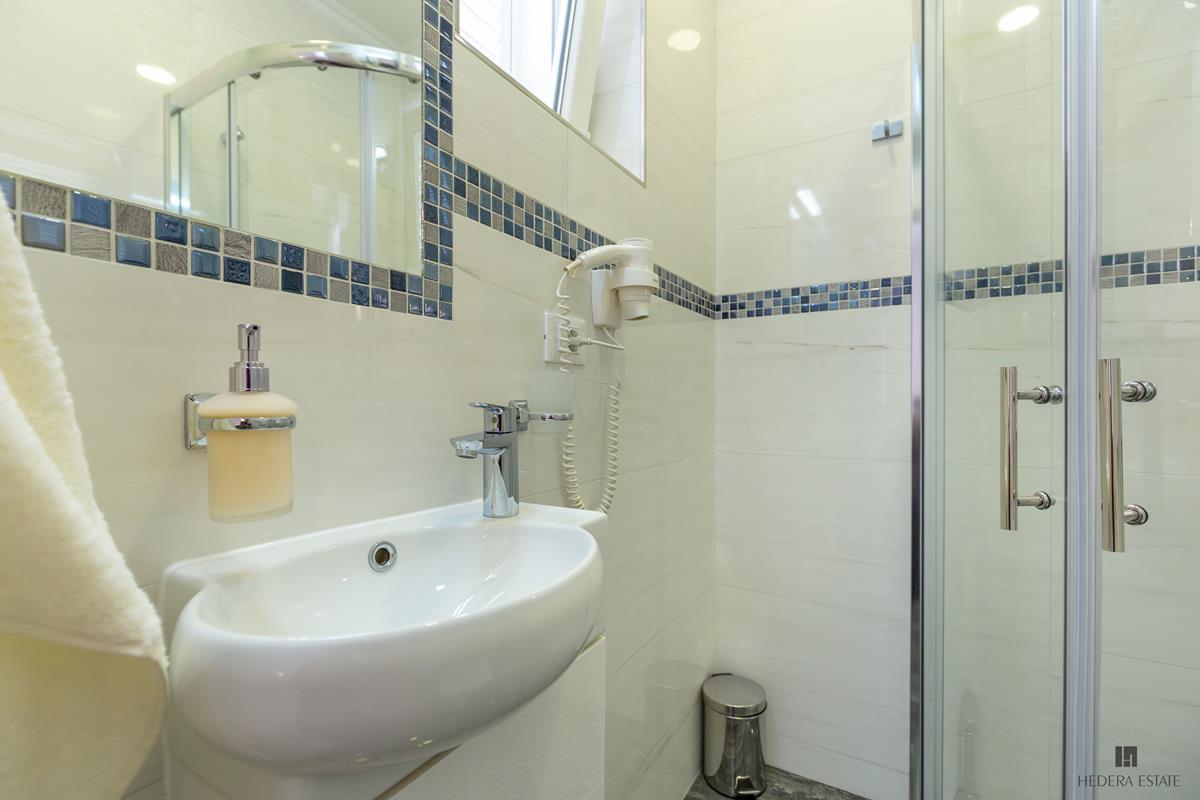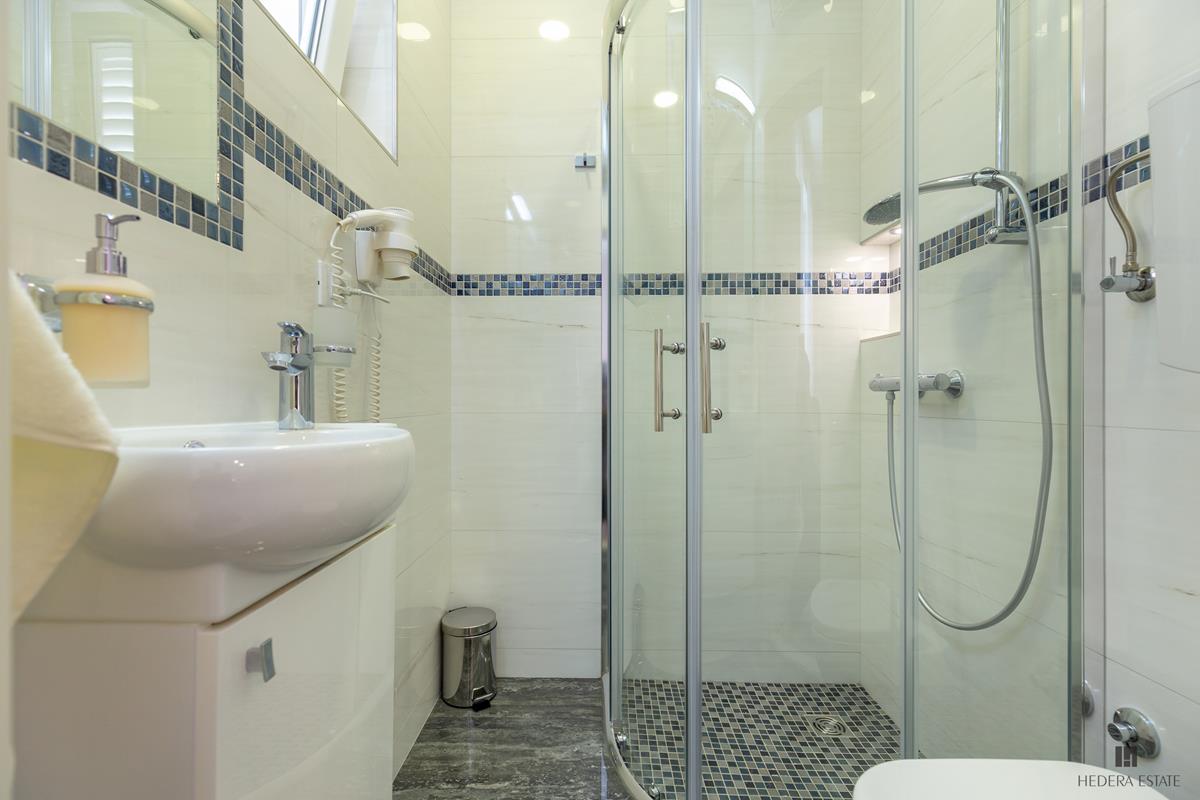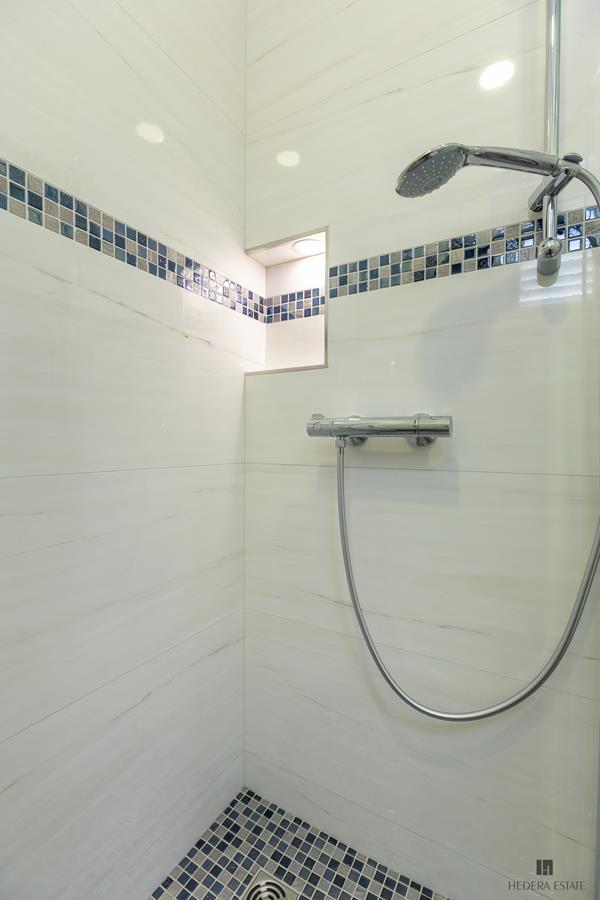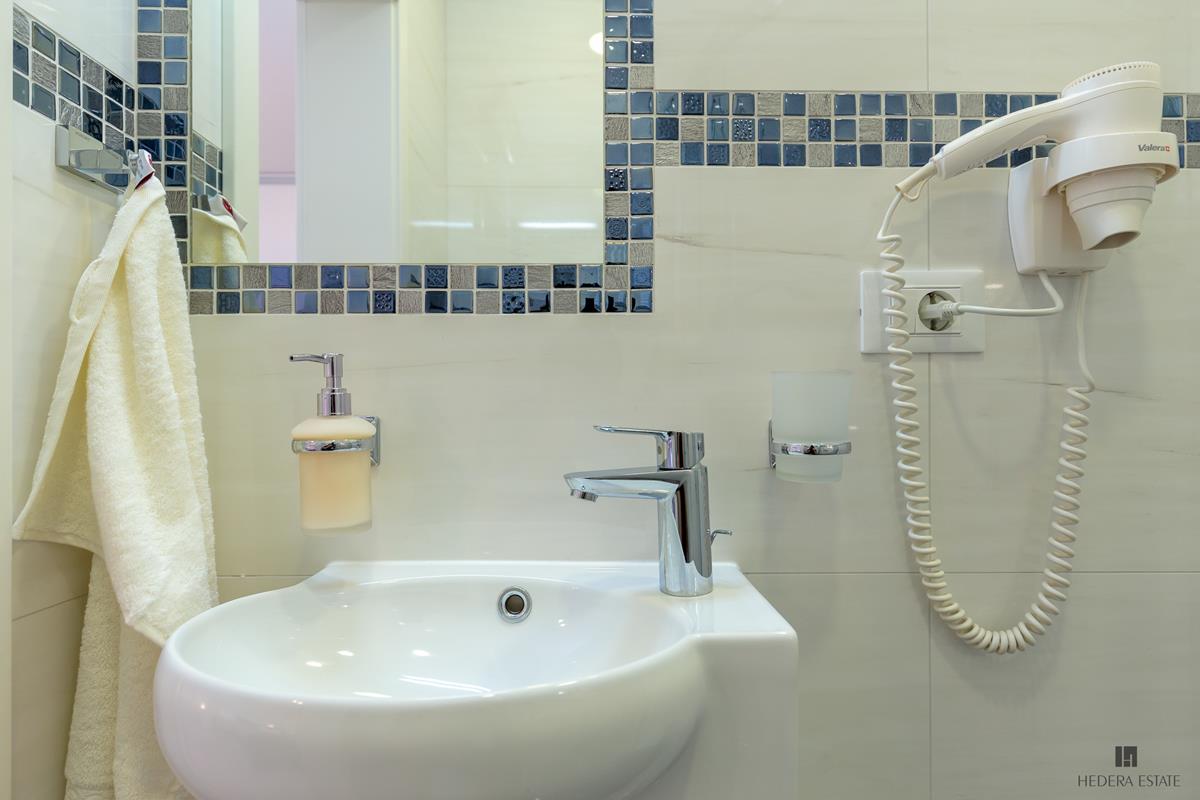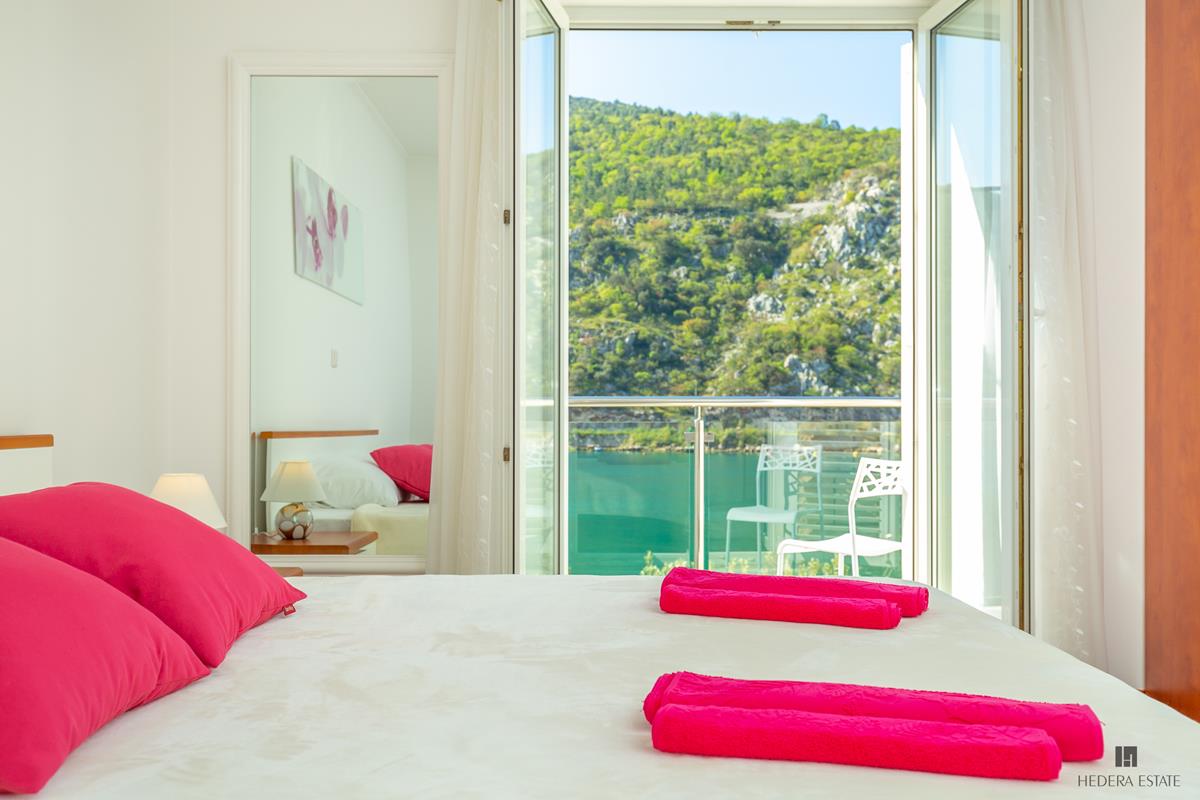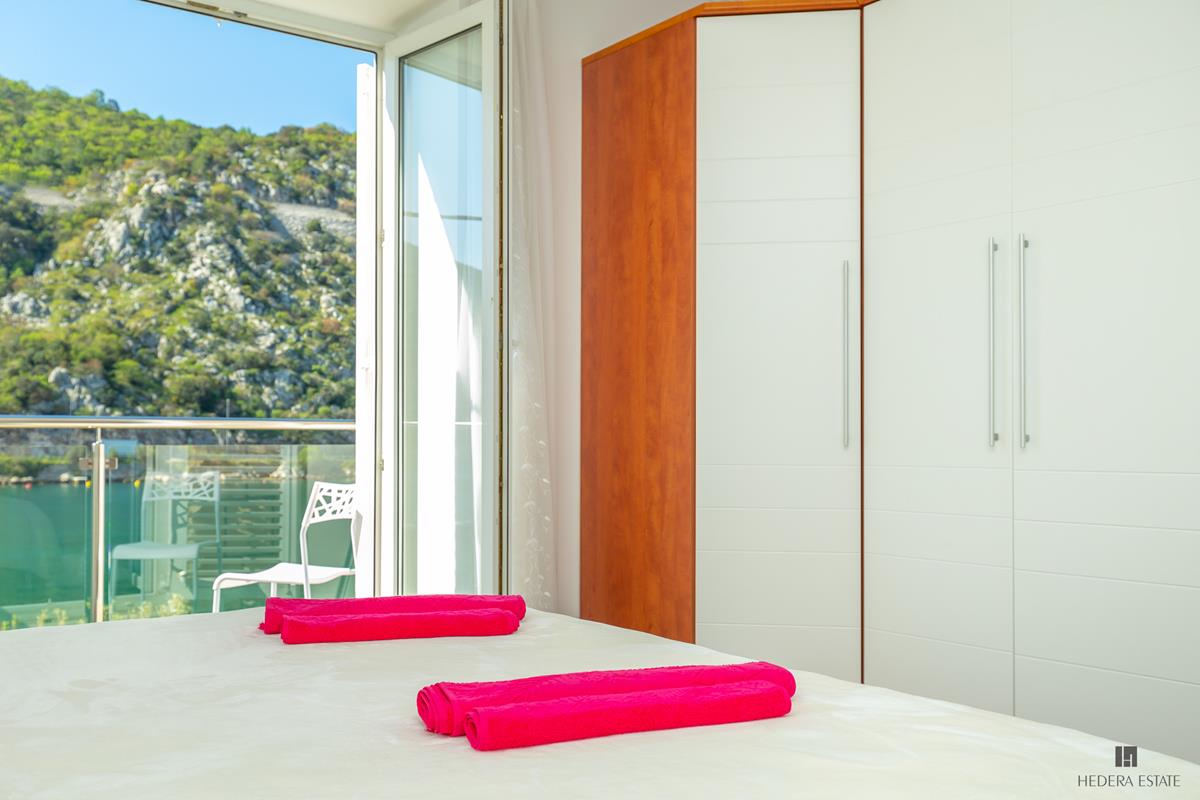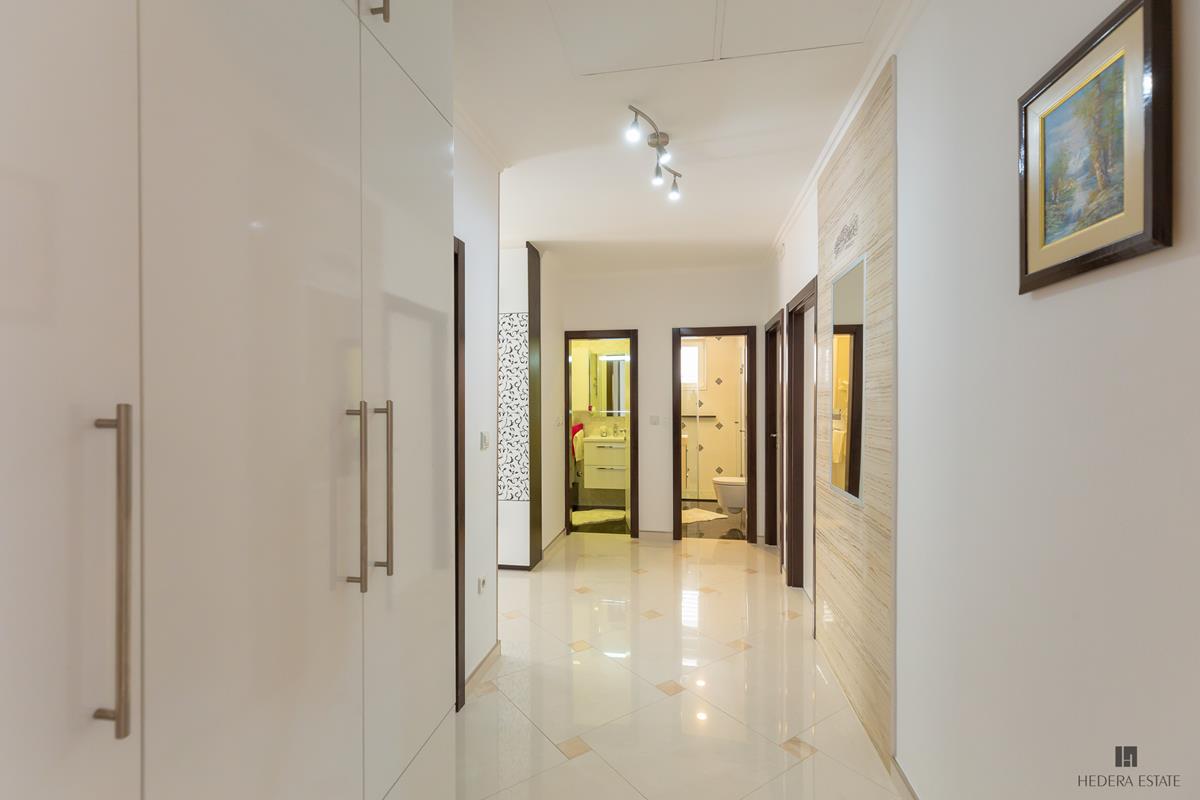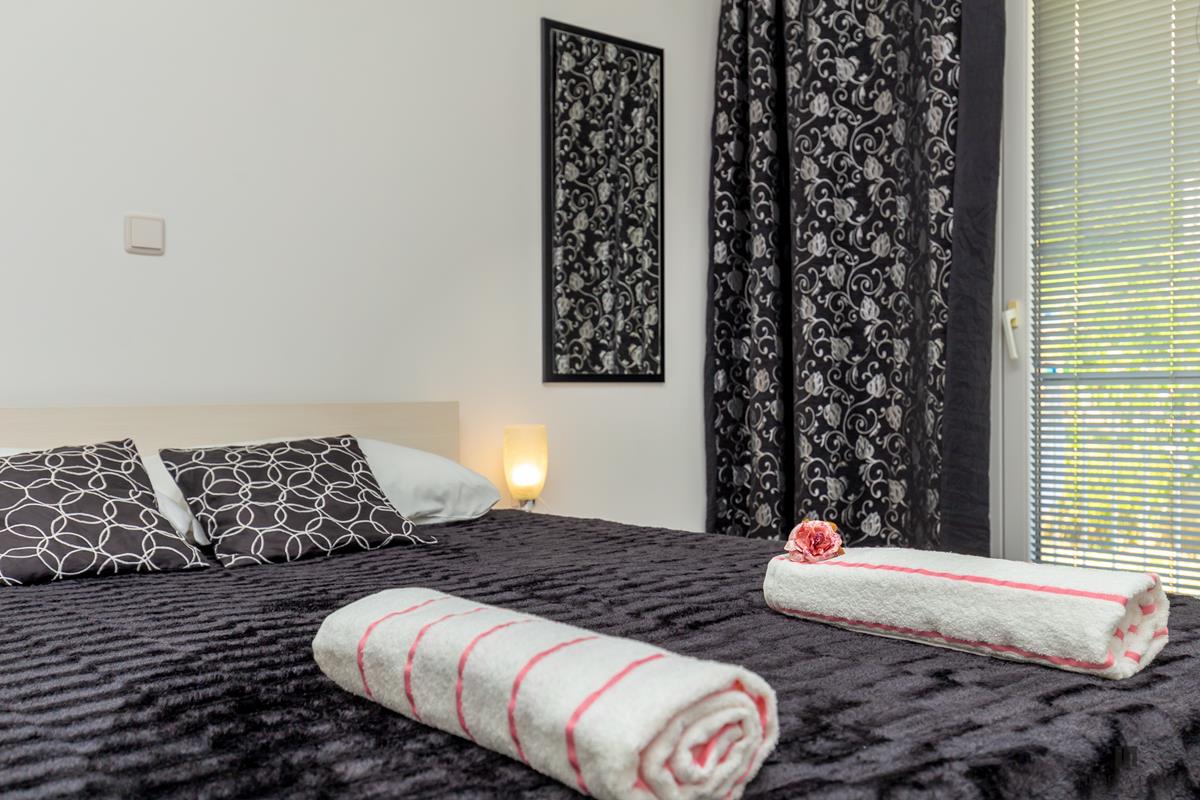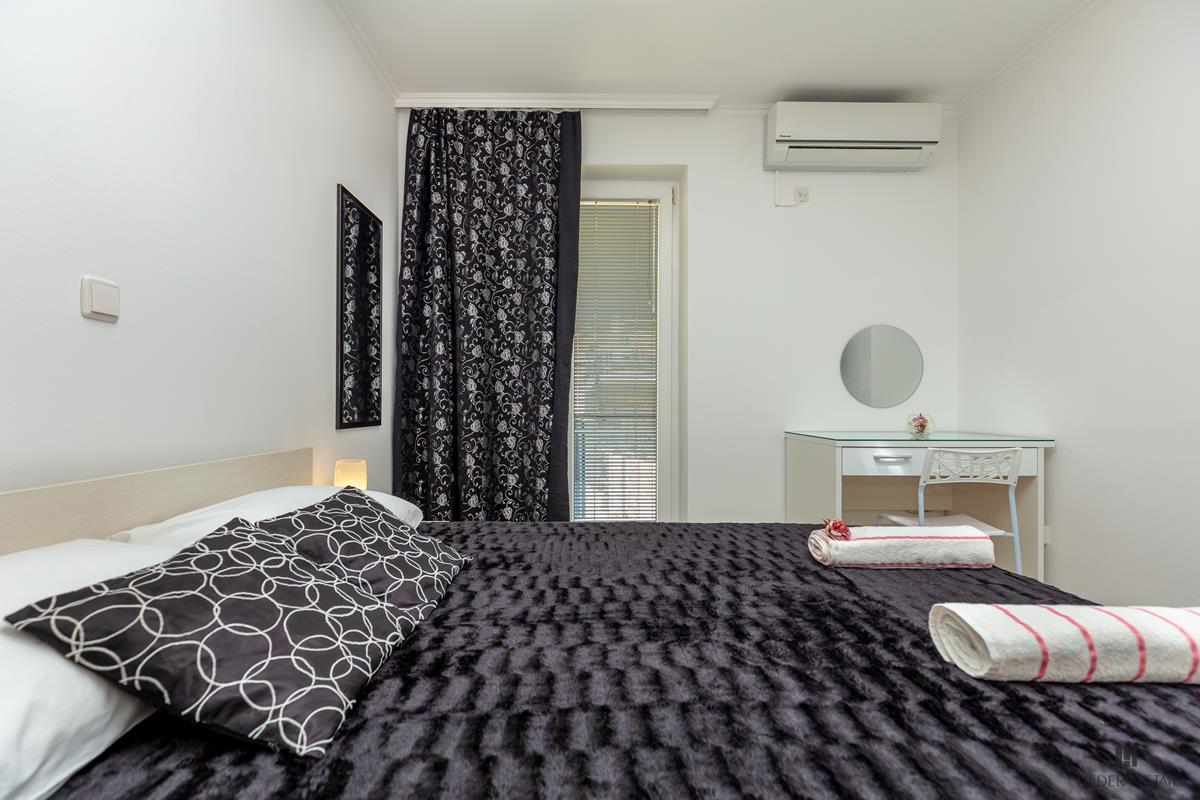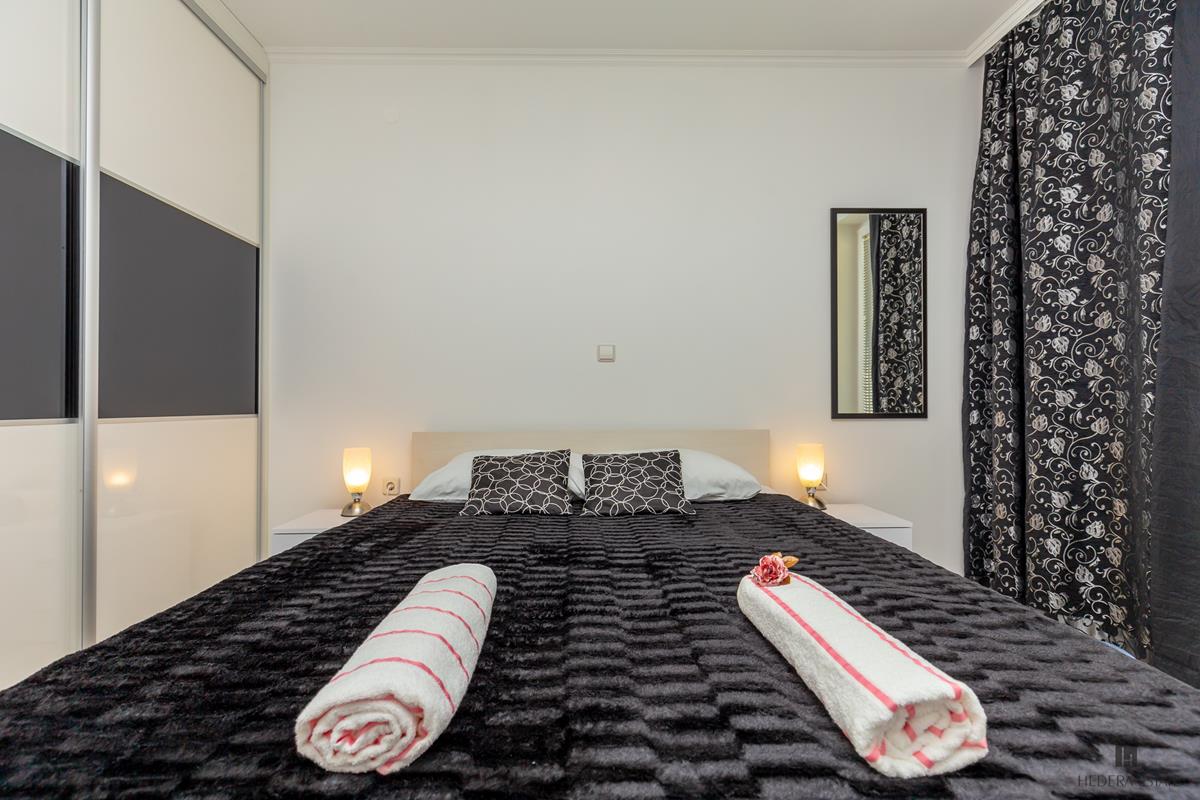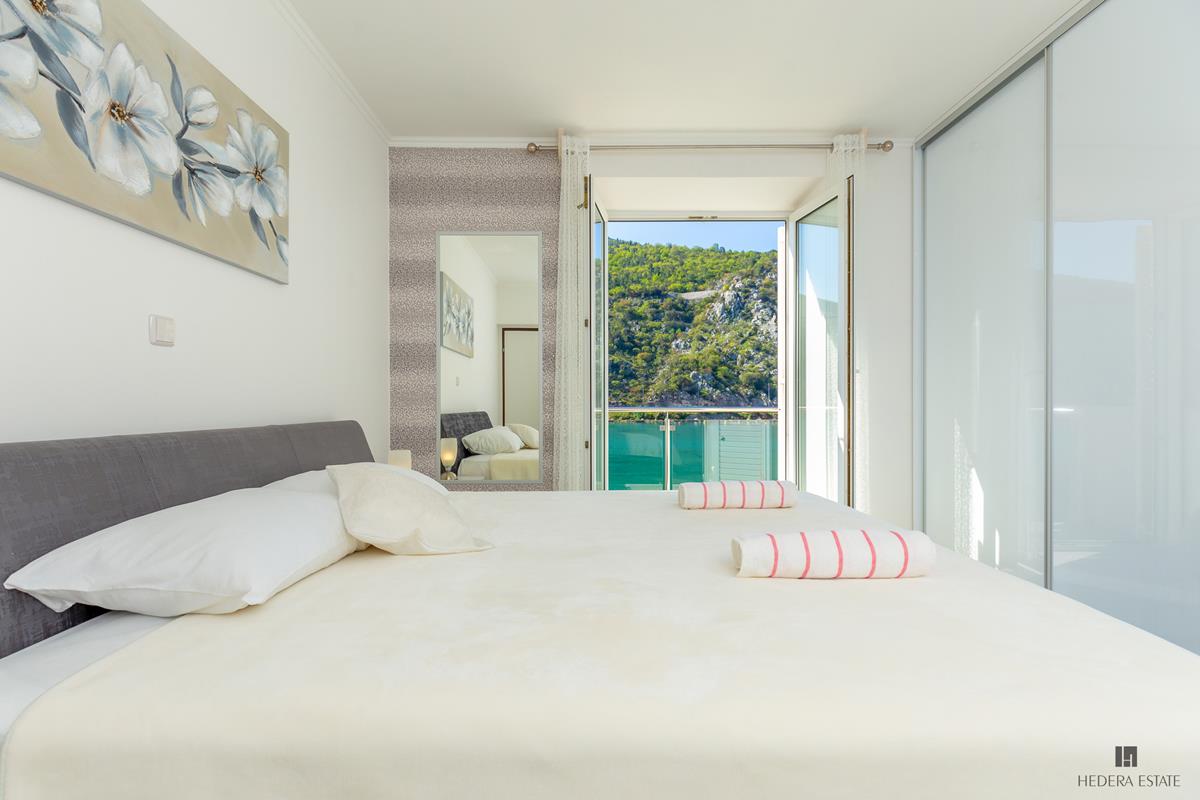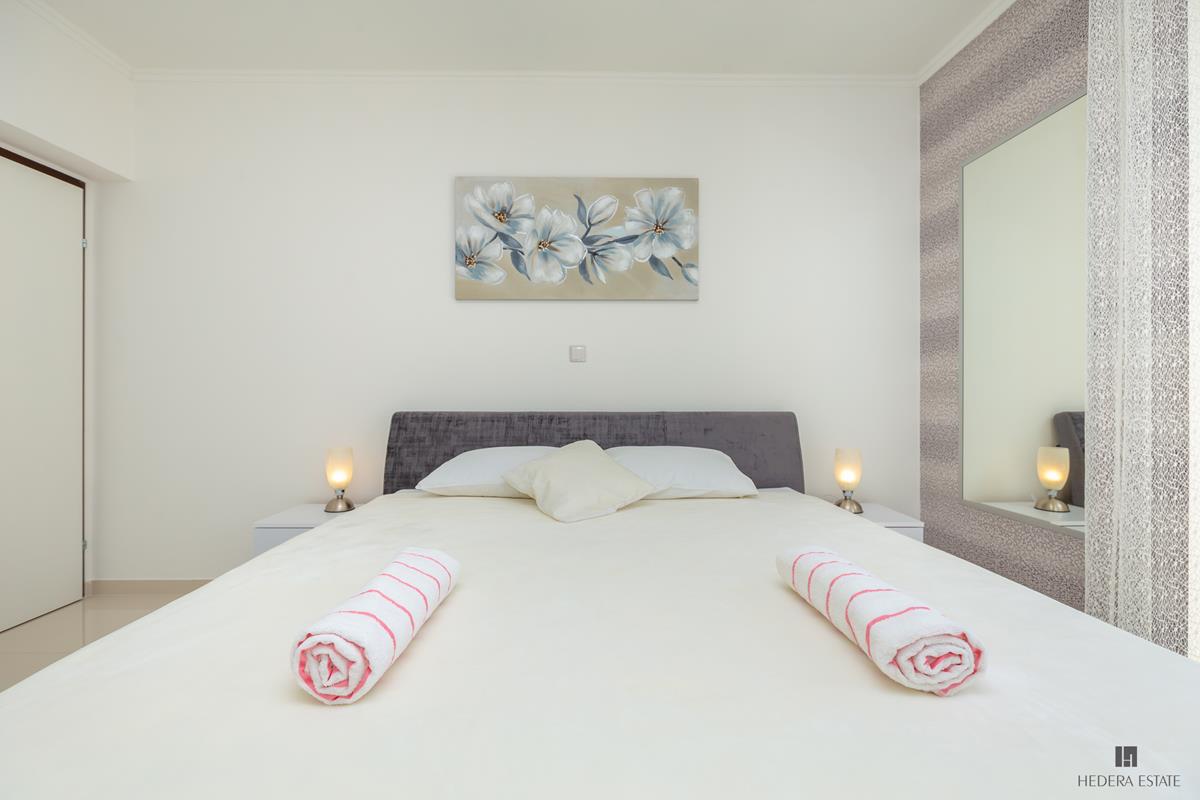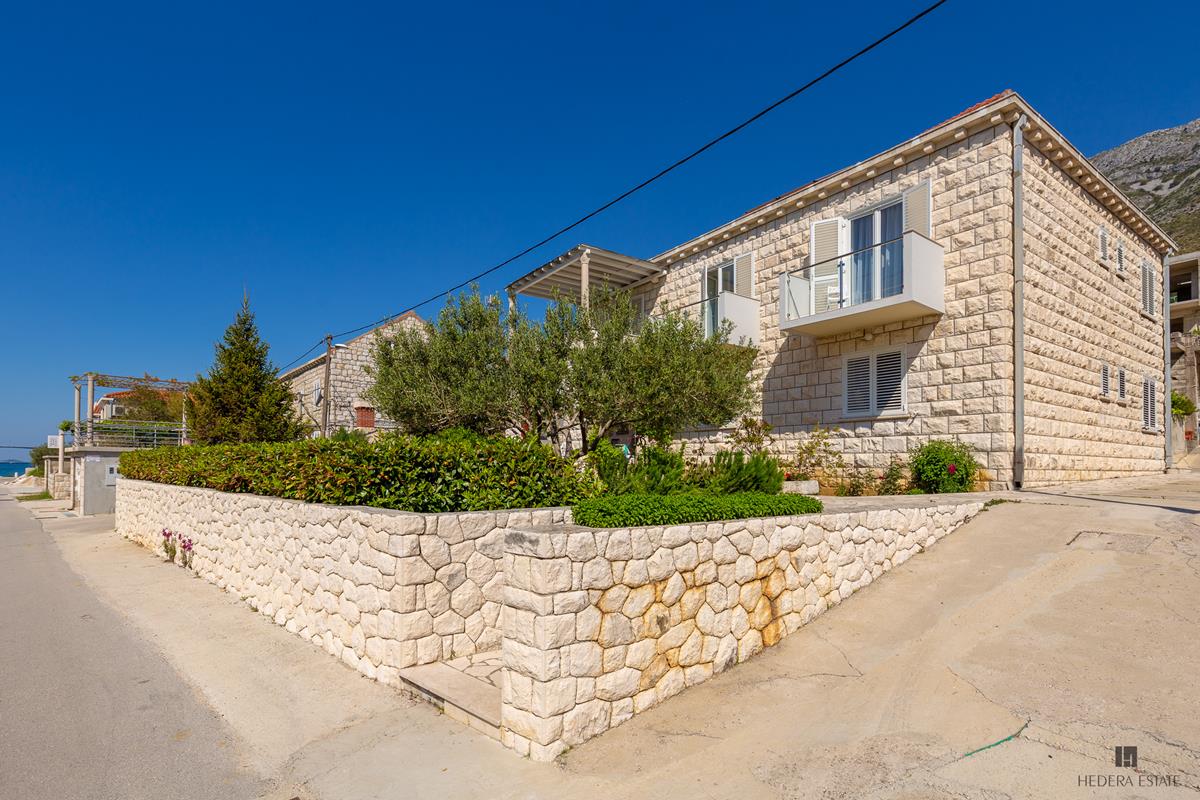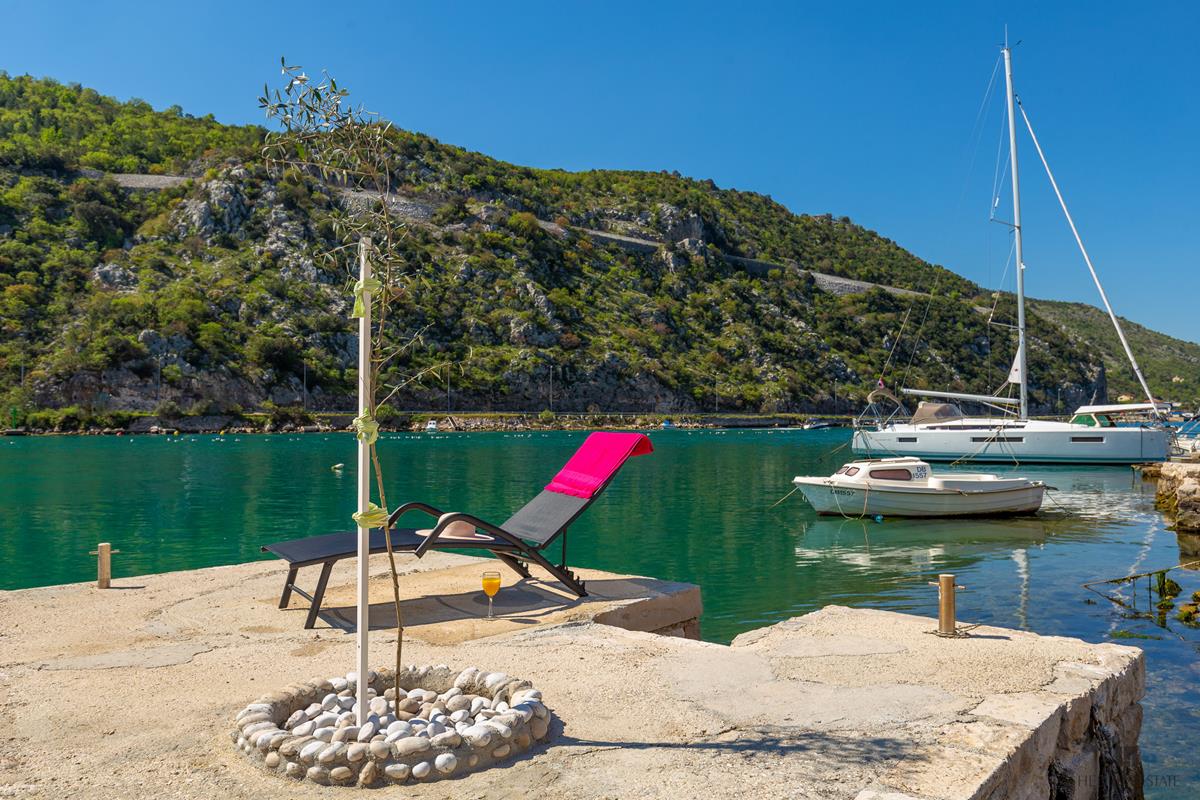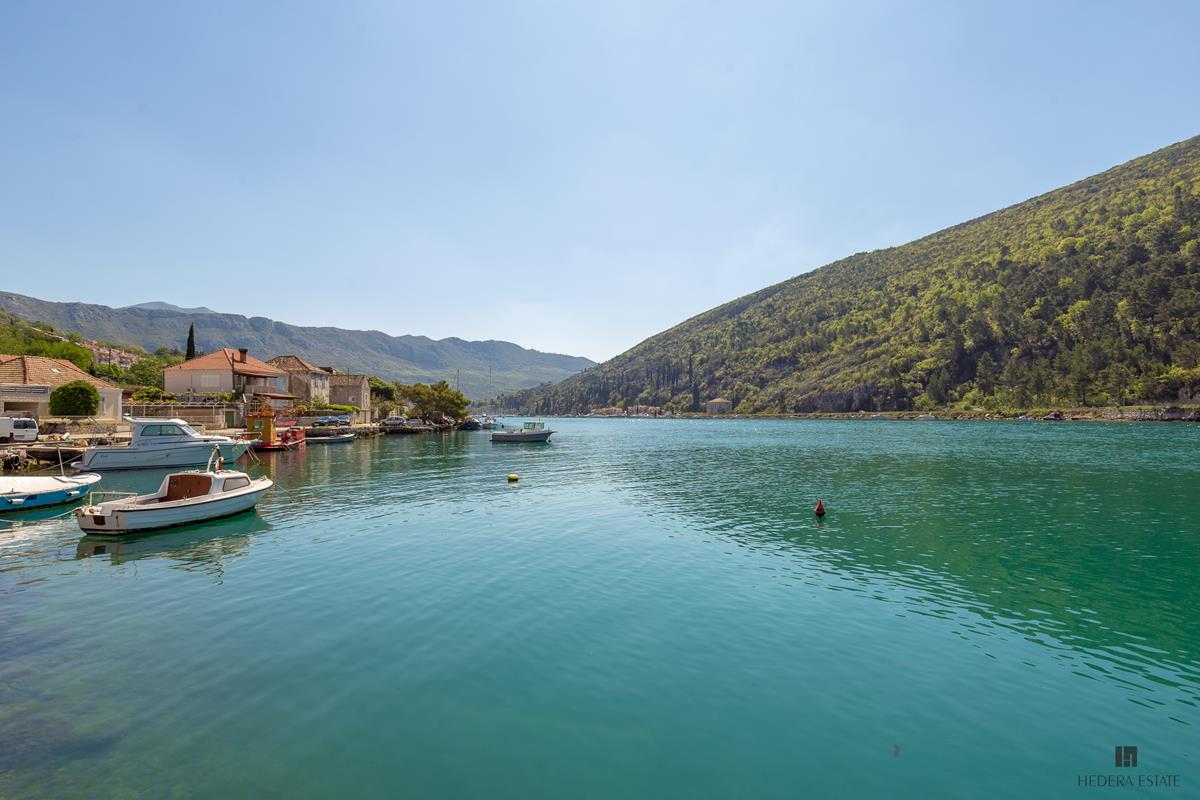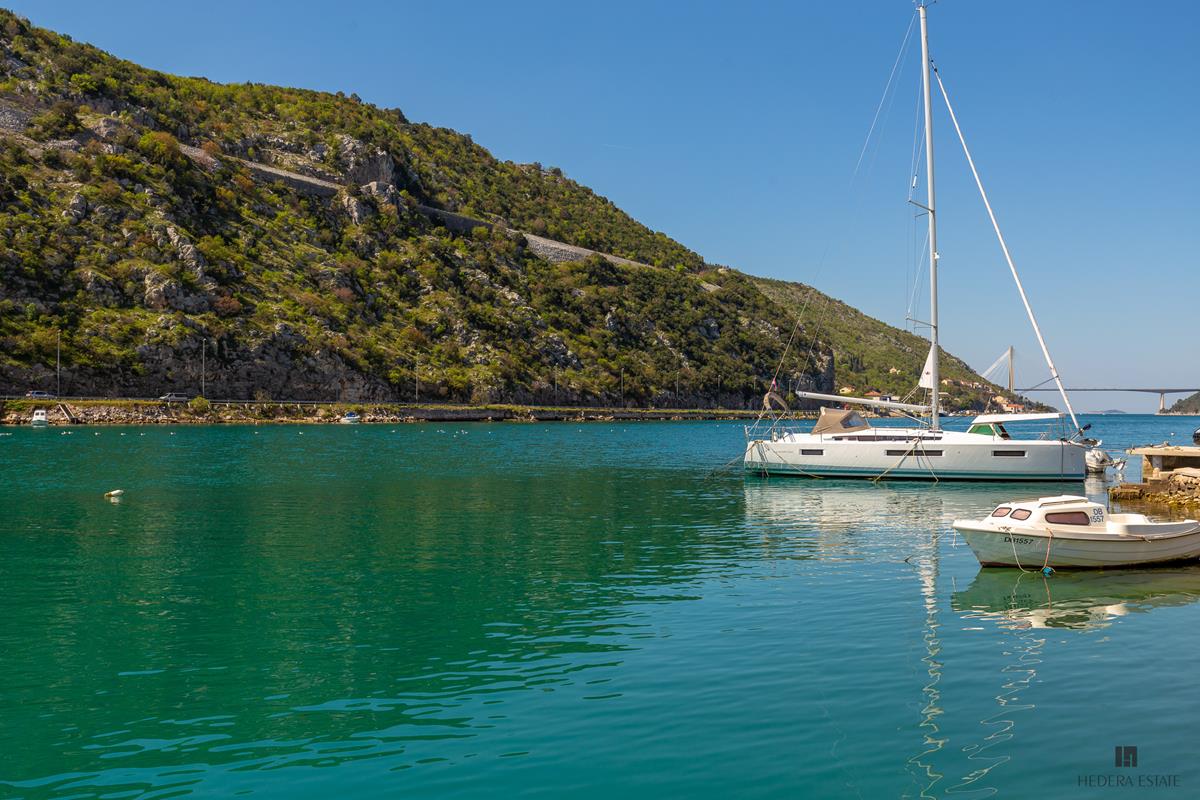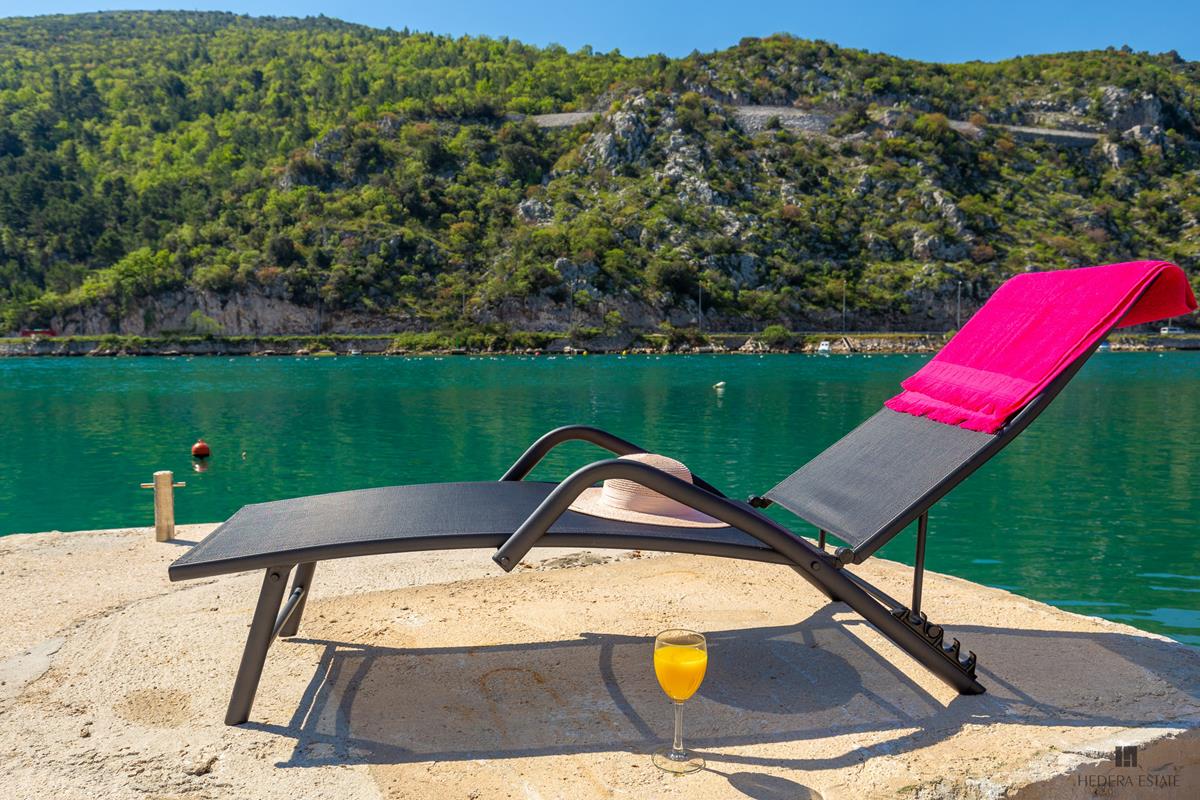 This is a comfortable and spacious 4-bedrooms apartment with a private sea access located in Mokosica, just a short bus drive from the historical city centre of Dubrovnik. This apartment is a great choice for larger groups or families visiting Dubrovnik.
The apartment is located on the 1st floor of a family house offering a master en-suite king bedroom with a balcony, 3 queen bedrooms, 2 bathrooms, an open plan kitchen with dining area and the living room opens onto a balcony which offers a sea view and view over the Ombla river. In front of the house there is a pier with direct access to the sea and the sun loungers are reserved exclusively for guests. The apartment also features 2 private parking spots and mooring dock for boat.
Amenities include: AC in all rooms, Cable TV, HiFi, Free WiFi, Washing machine, Hair Dryer, Iron and ironing board, and fully equipped kitchen with: stove, oven, microwave, toaster, fridge/freezer, coffee maker and electric kettle.
Mokosica is a calm Dubrovnik suburb which lies on the shore of a small river called Ombla. The whole area is known as Rijeka Dubrovačka and it is famous for its numerous renaissance summer houses owned by Dubrovnik's noble families from 17th century. Mokosica is located approximately 10 kilometres from Dubrovnik Old Town which can easily be reached by public transport. Buses run frequently every 15 minutes during summer season. Other options include taking a taxi or Uber. Within a short walking distance from the apartment guests can find grocery shops, restaurants, café bars and the bus stop to the Old Town and Dubrovnik City Center.
Hedera A24 sleeps 8 guests.
Reviews
Diane Conlan
Monday, August 19, 2019
Great home for large families. Kitchen had a lot of amenities to cook all of your meals. All rooms are air conditioned and the apartment was very clean. You can eat on the terrace. No mosquitoes. We don't speak Croatian so we couldn't communicate with the people underneath us, but that didn't matter. They showed my kids the turtles that live in their yard and let us park two cars in their driveway. I can't thank them enough for their hospitality. Restaurant Konoba BoGo is a 5 minute walk down the road off the water. It's very good and can accommodate large families. Fish was fresh and the service was very good. Bus to Dubrovnik is a 5 minute walk, however you have to find the shortcut up the hill to the main road. Also, bus system is very efficient. You can get into old city within 15 to 30 minutes.
Jacob Ravelli
Friday, July 26, 2019
It was a very pleasant stay. They had stuffed the fridge with fruits, ham, cheese and so on. They were very fast to answer any questions and always gave clear and direct information.
Sleeps 8
4 bedrooms
3 bathrooms
Kitchen, dining area and living room
Balcony
Parking place
Distance to Old Town: 15 minutes by car