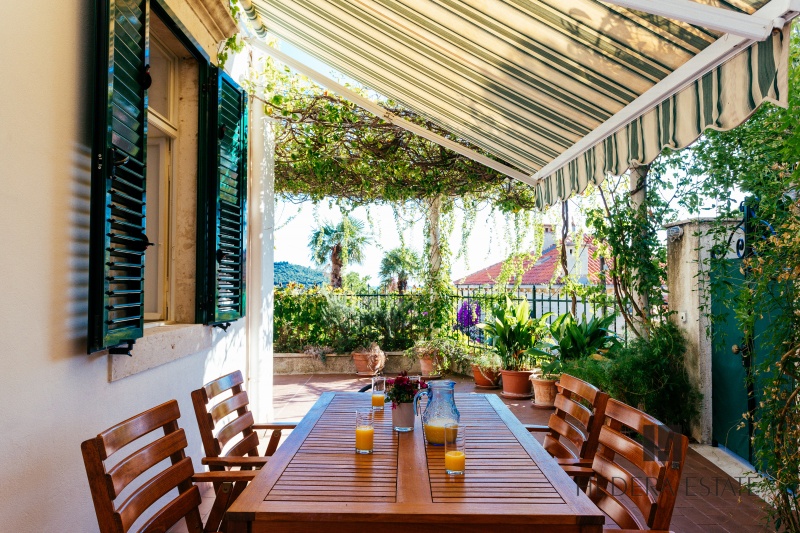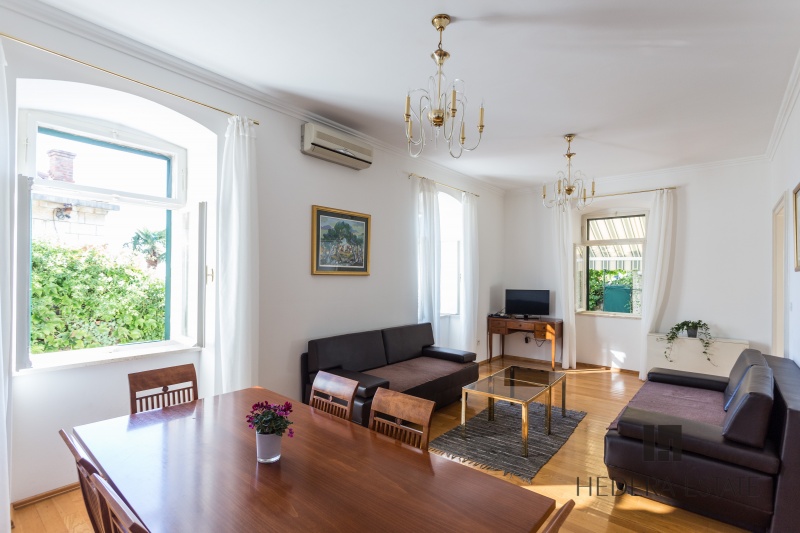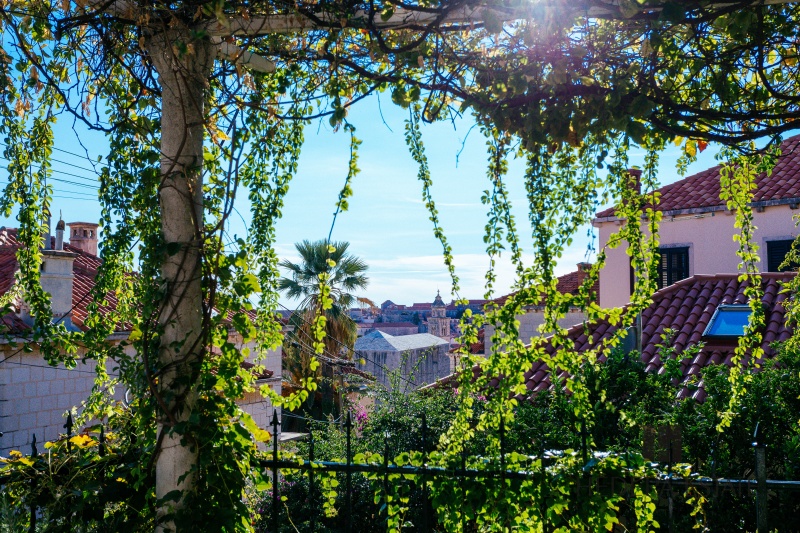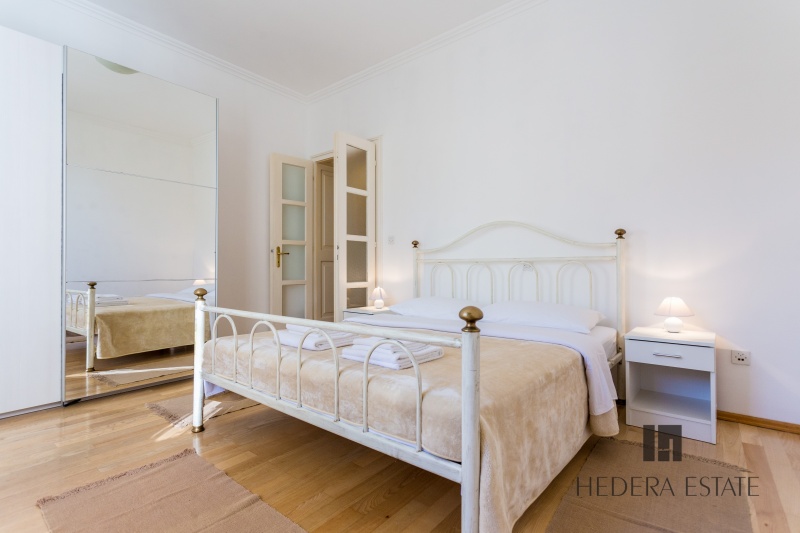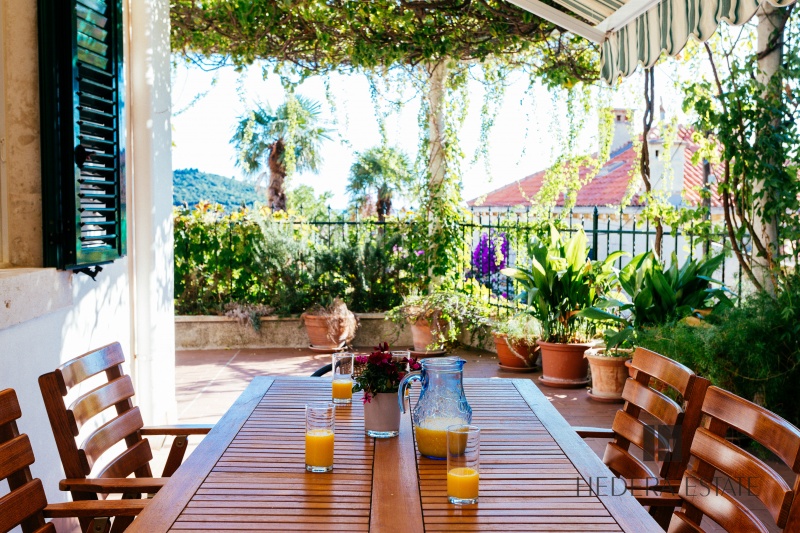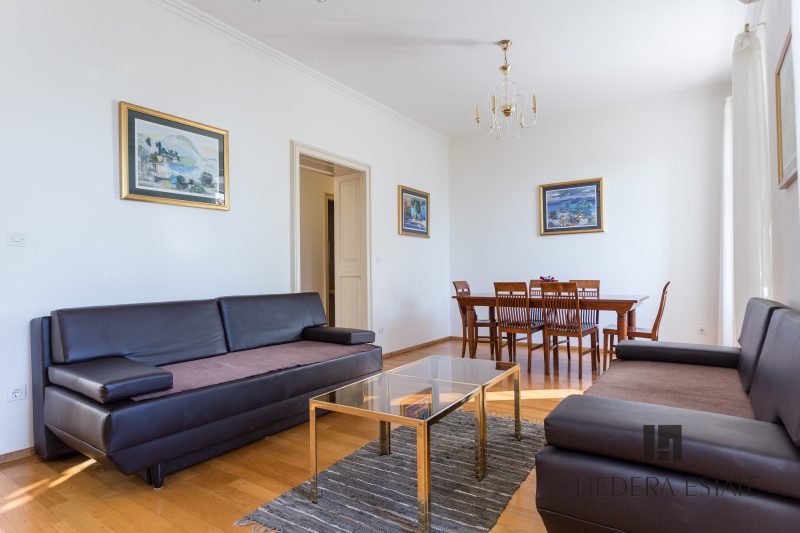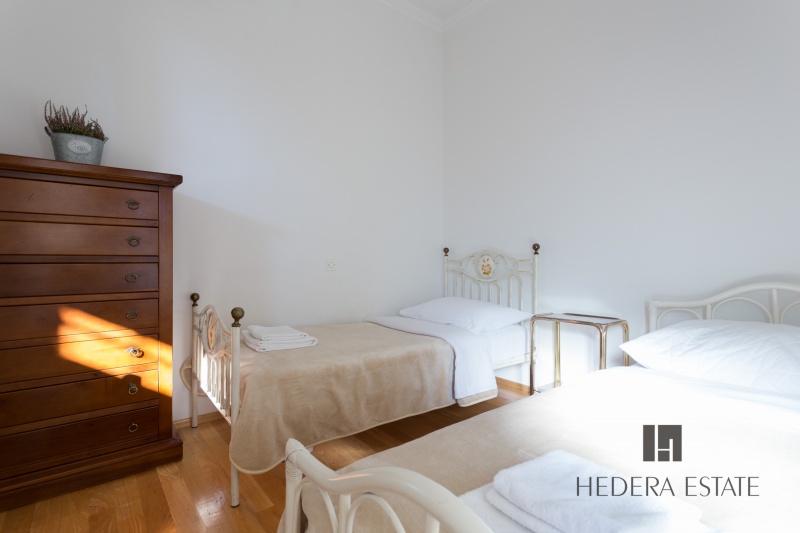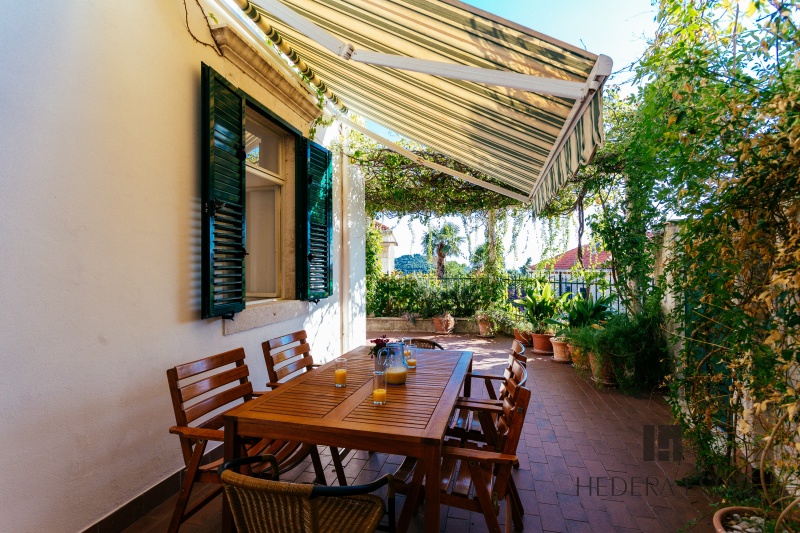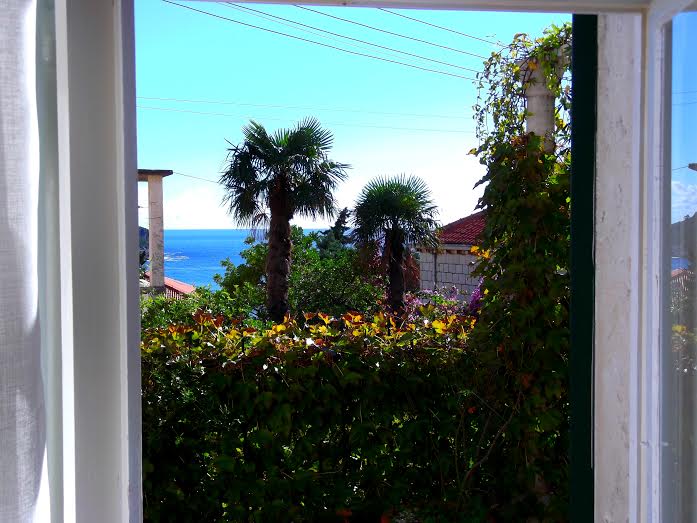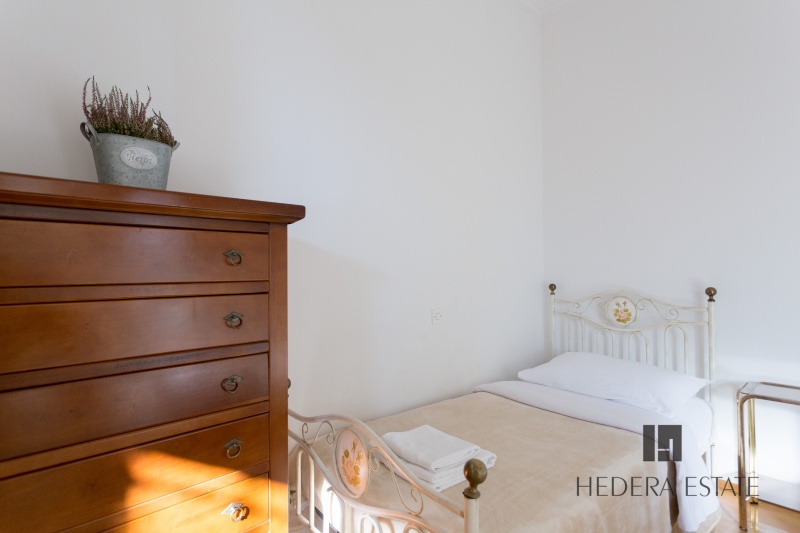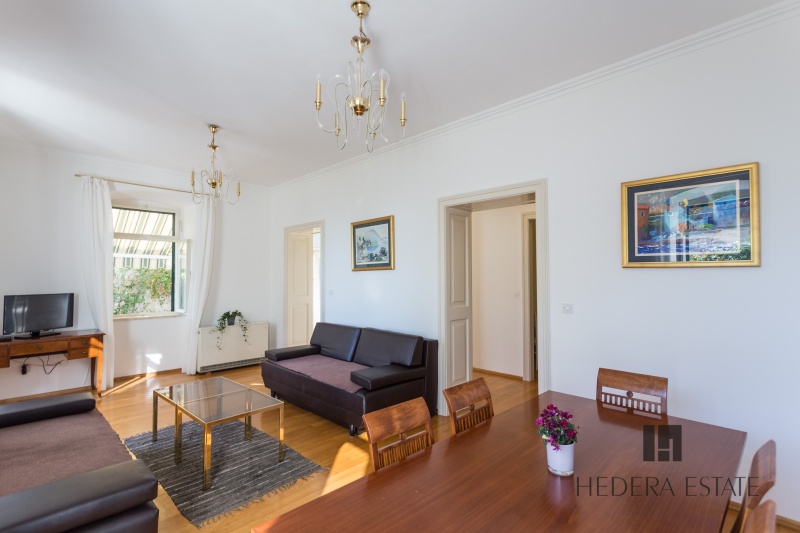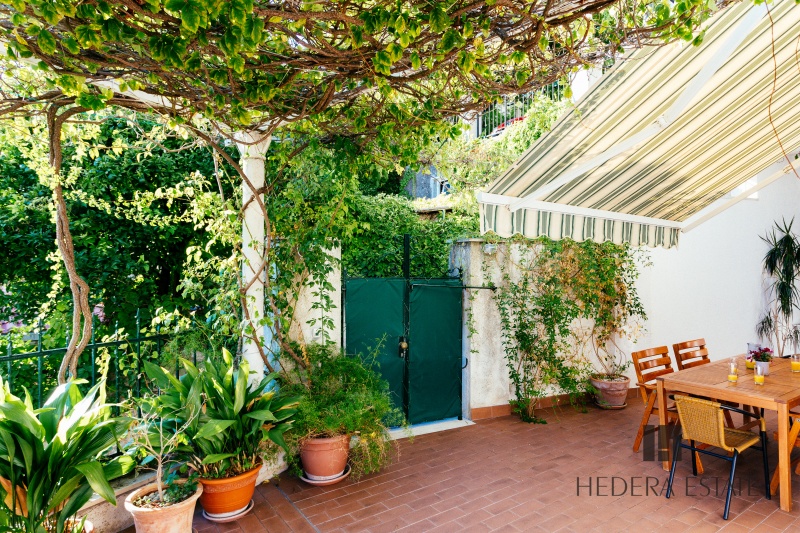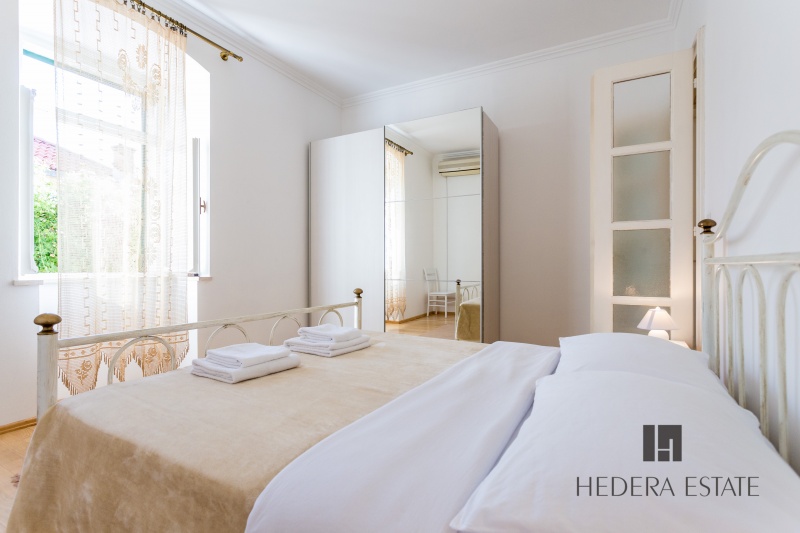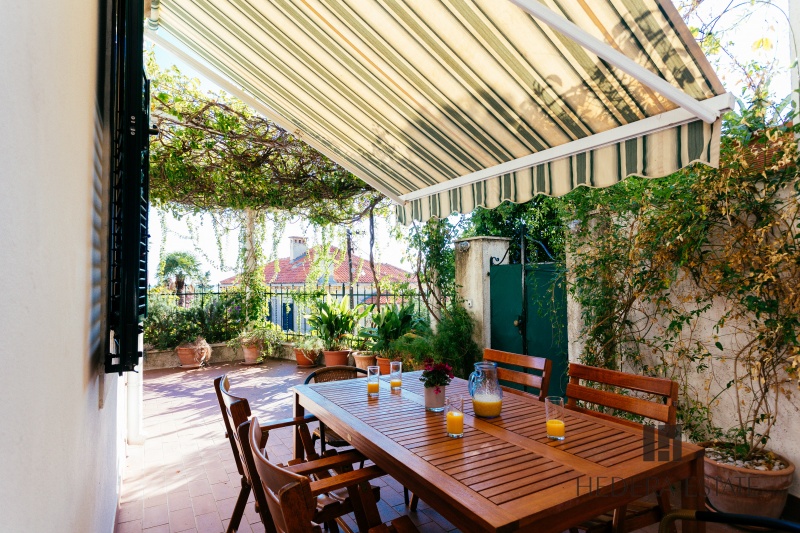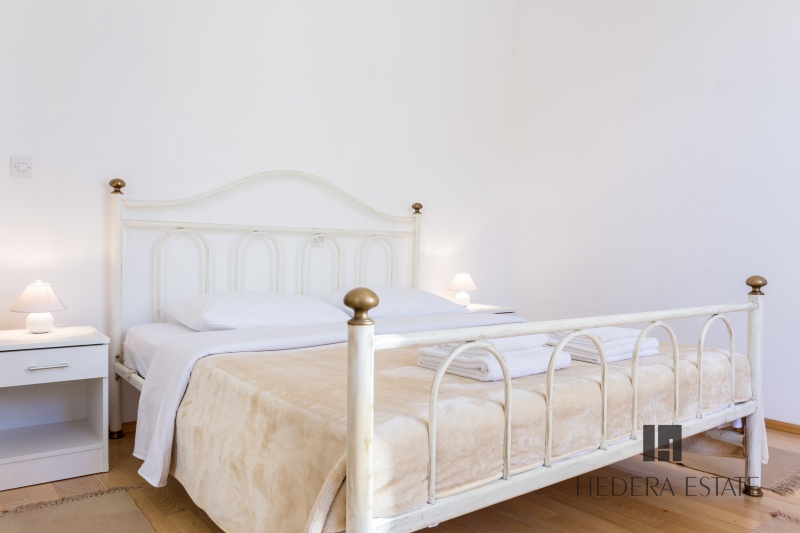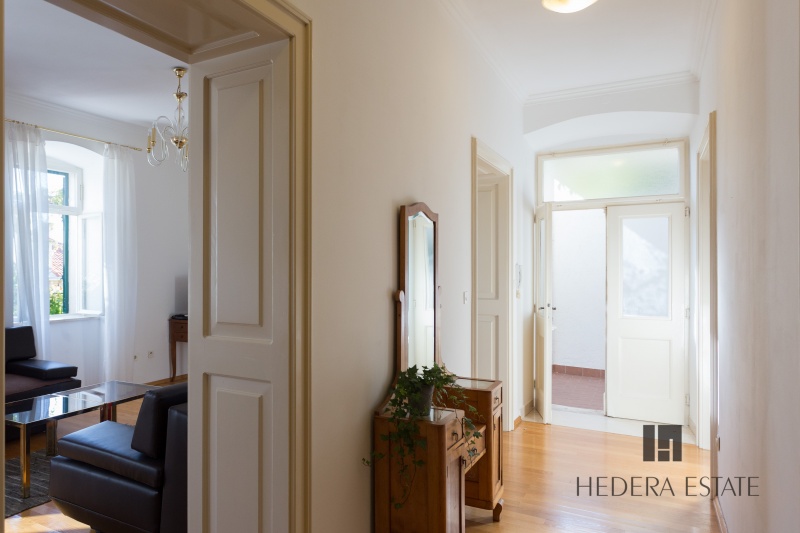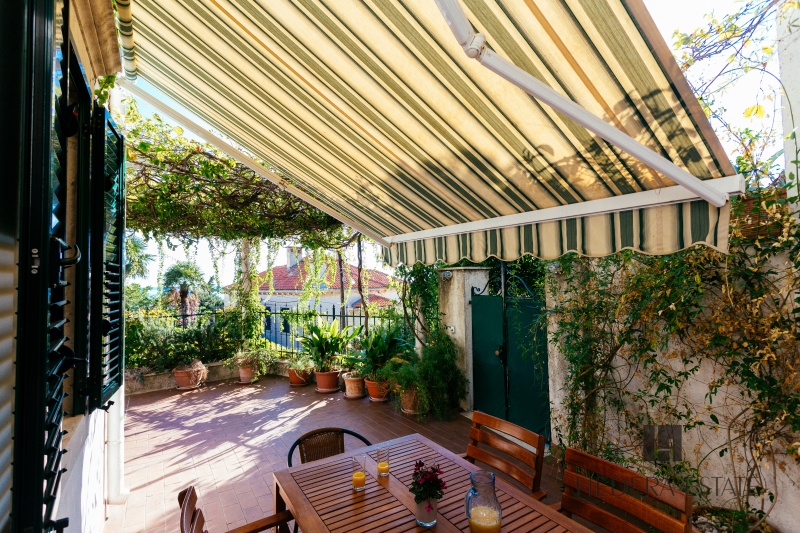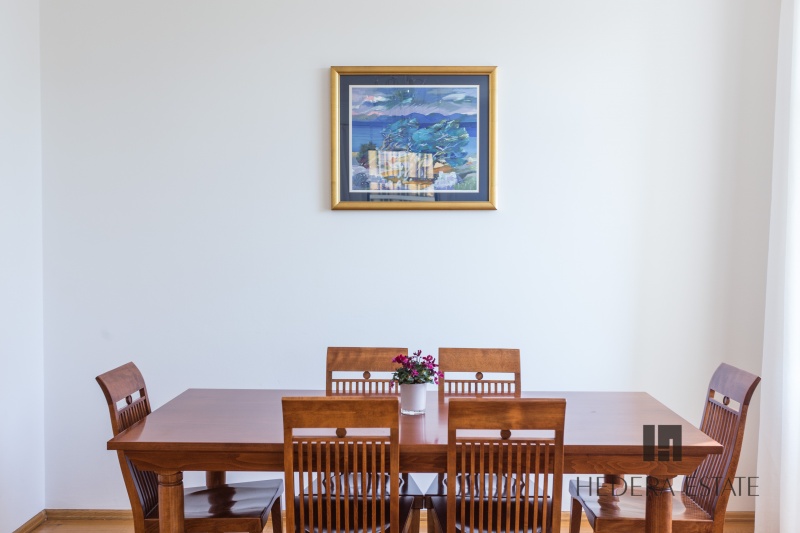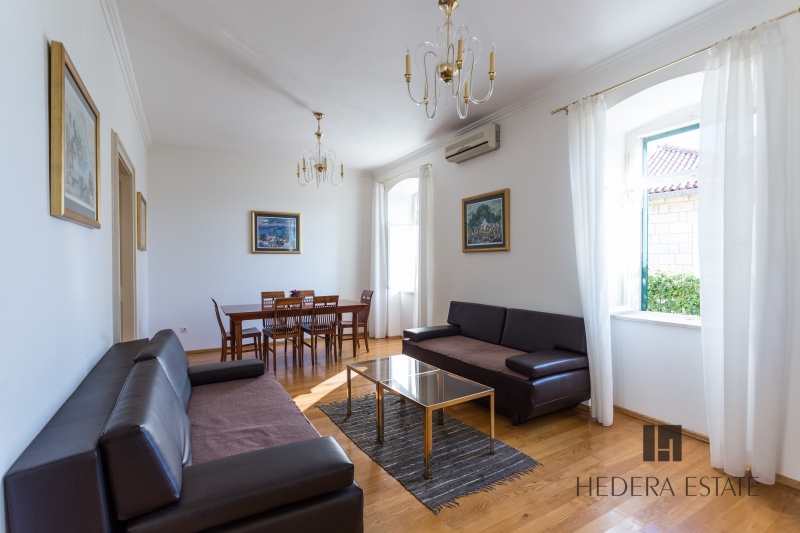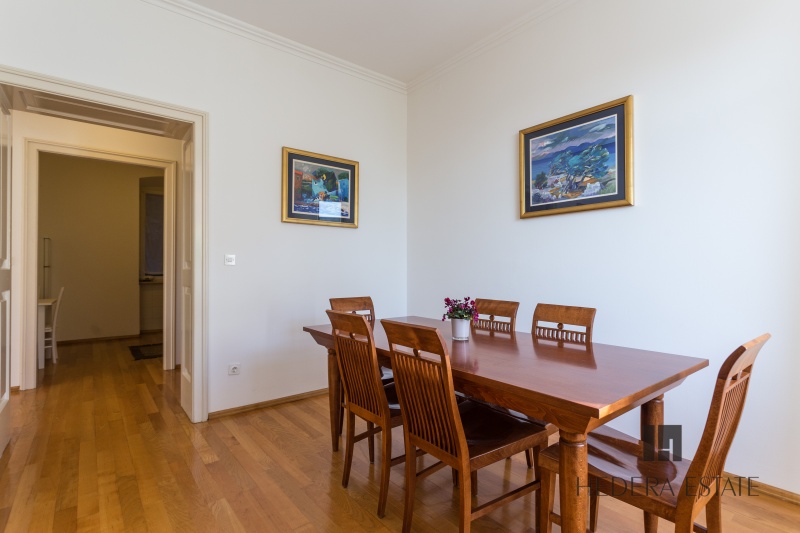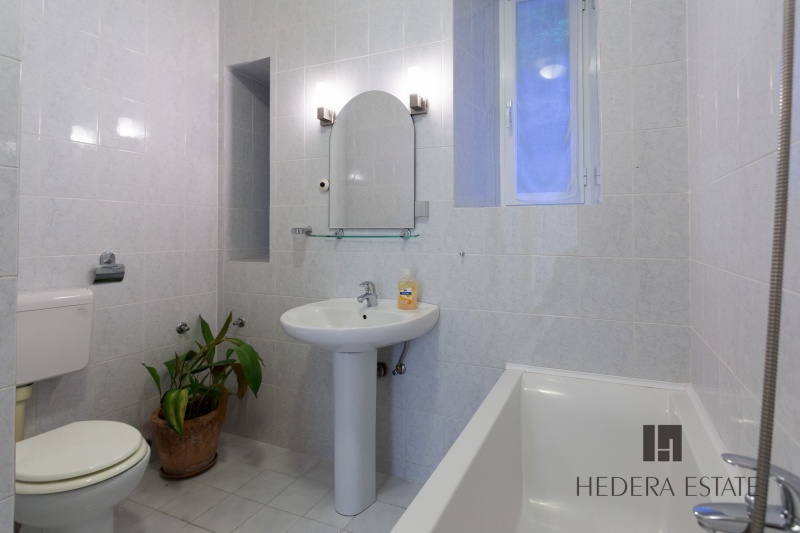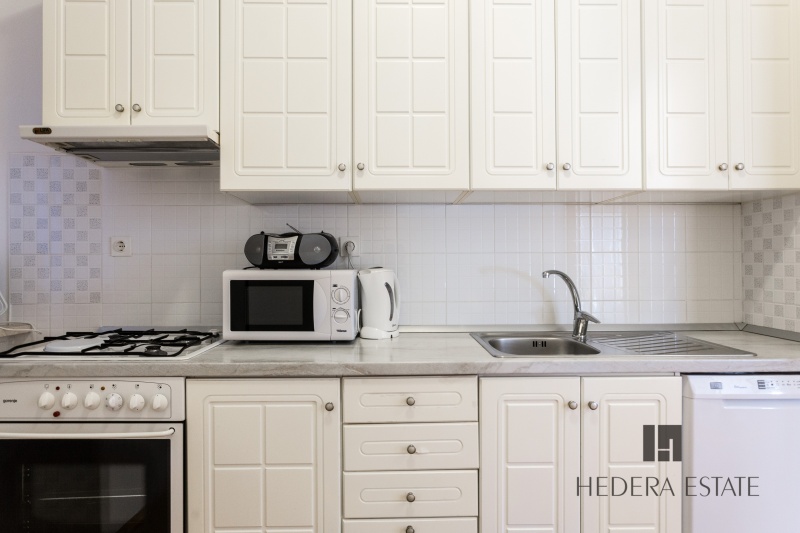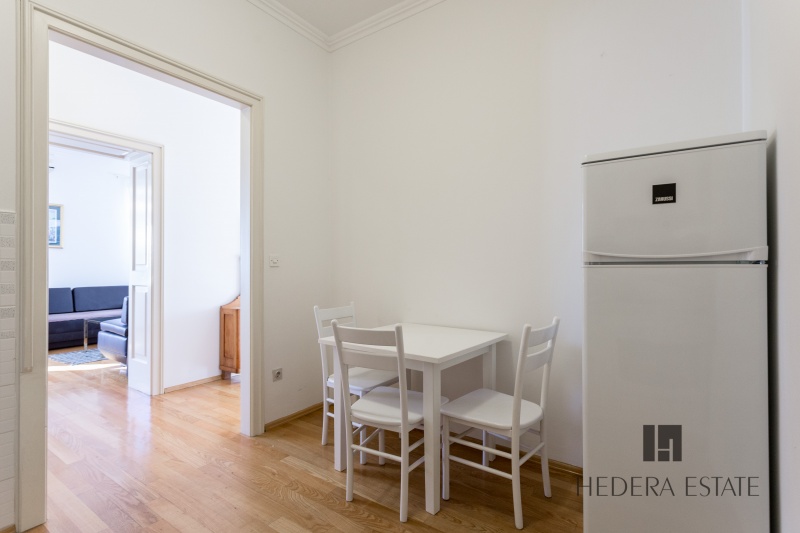 A spacious three-bedroom apartment located just above Ploce gate offering a pleasant atmosphere within 1-2 minute walk from Old Town, Dubrovnik. The apartment's large terrace with dining area and BBQ is there to provide seamless relaxation just opposite of beautiful Fort Revelin at the eastern entrance of the town.


The property features 2 double bedrooms, 1 twin bedroom, a family bathroom, extra toilet and a spacious dining/living room with a dining table for six. There is a fully equipped kitchen with microwave, oven, fridge, kettle, toaster, coffee machine and a dishwasher. The terrace which is surrounded with Mediterranean plants offers a perfect place to sit and relax. Hedera A27 doesn't have a private parking place. Public parking is available on the street above but charges apply. Amenities include: A/C (all rooms), SAT-TV, LCD TV, Wireless Internet, a full kitchen with a dishwasher, BBQ, washing machine, iron, ironing board and a hair dryer.


Walking down a short series of steps, it takes less than 2 minutes to reach the Old Town. The famous Banje beach, supermarket, ATM and restaurants are all within 3 minutes walking distance from the apartment. There are two ways to reach the apartment, from an upper road walking 15 steps down, or from the bottom road walking 50 steps up.


Hedera A27 sleeps 6 guests
Reviews
Tanvi Patel
Tuesday, September 3, 2019
Very close to the old town. Excellent location for restaurants, cable car and just exploring the old town. Clean, quiet house with a good size patio. Would recommend!
Matt Savino
Monday, August 20, 2018
Absolutely fantastic unit. The rooms were large, the beds were comfortable, the air conditioning was cold, having two toilets was helpful, and the outdoor deck was the perfect communal spot for all. It was the perfect distance from everything in town, and the reservation desk was able to help us organize transportation to and from the airport. I highly recommend this spot for future travelers!
Julie Lewis
Sunday, August 5, 2018
Excellent location close to old city walls. Nice and quiet, lovely and clean. Nice to have own outside space to relax in. The apartment was well equipped, even though we ate out most of the time, there was plenty of crockery etc for more guests (there was just 3 of us).
Sleeps 6
3 bedrooms
1 bathroom
1 extra toilet
1 terrace with a BBQ
Kitchen, dining area and living room
Distance to the Old town: 2 minutes walk