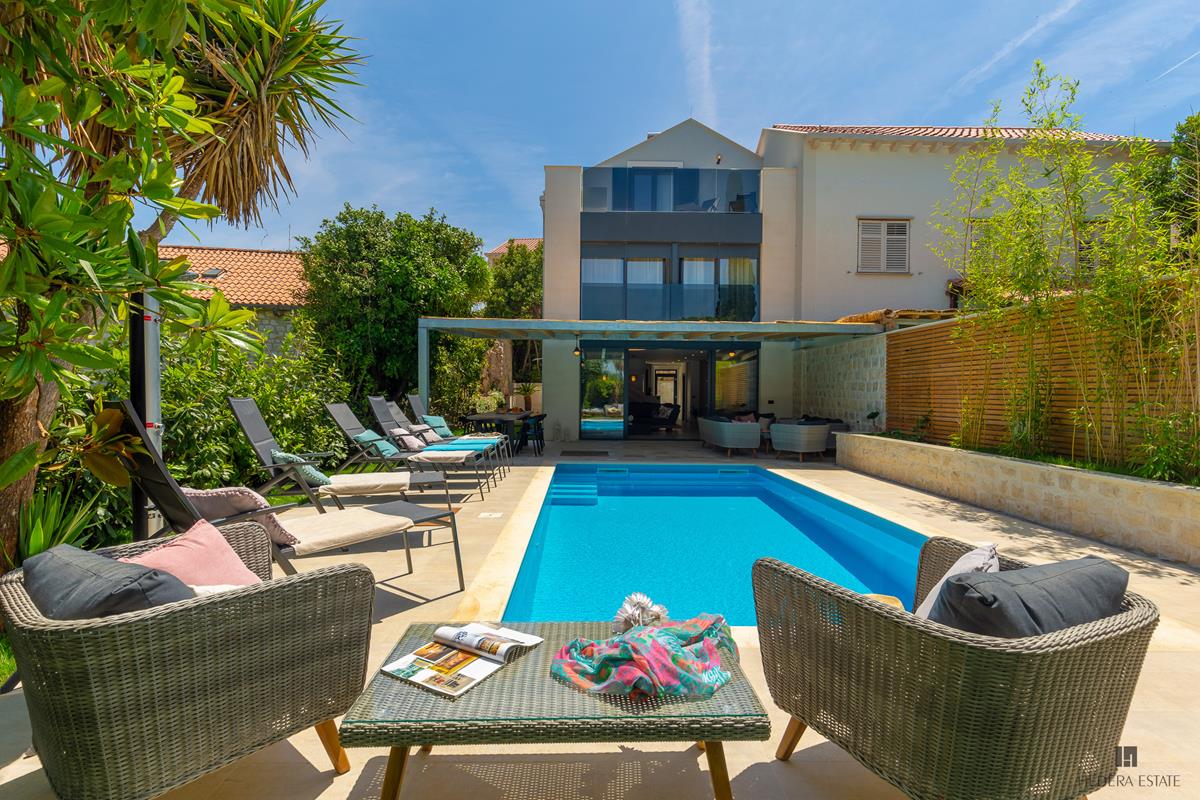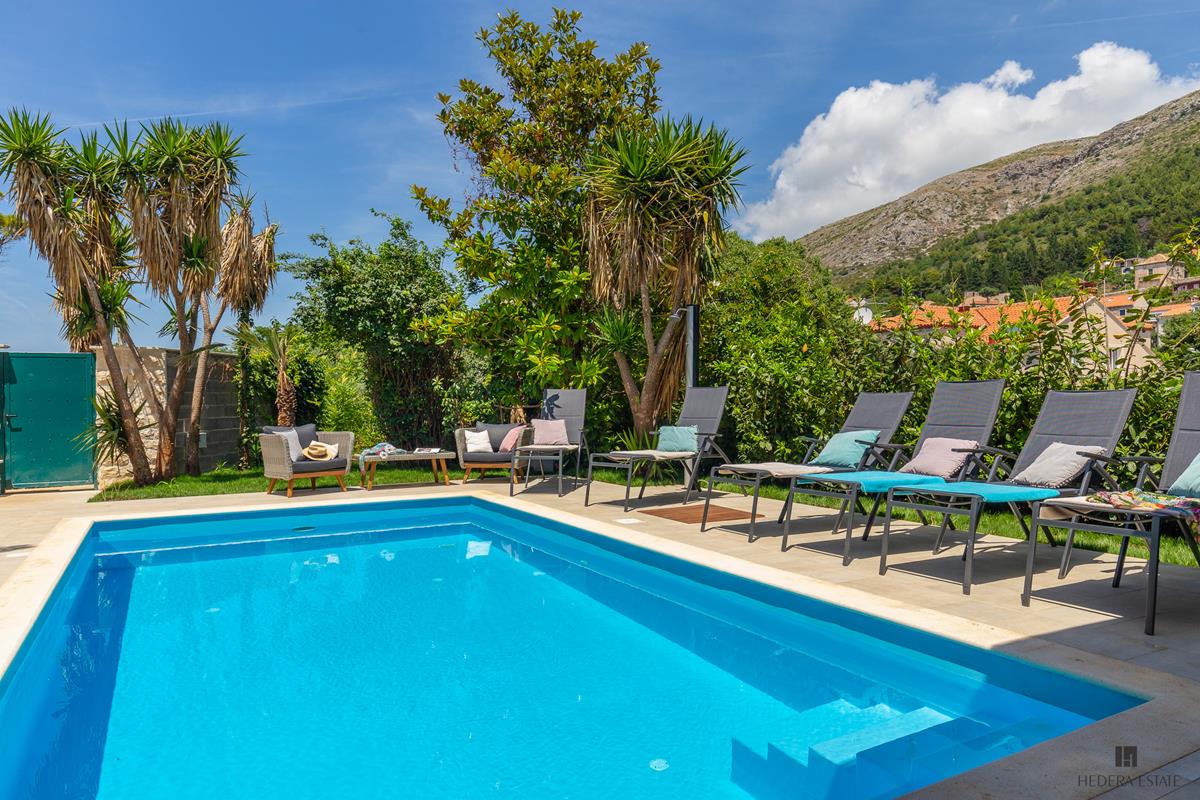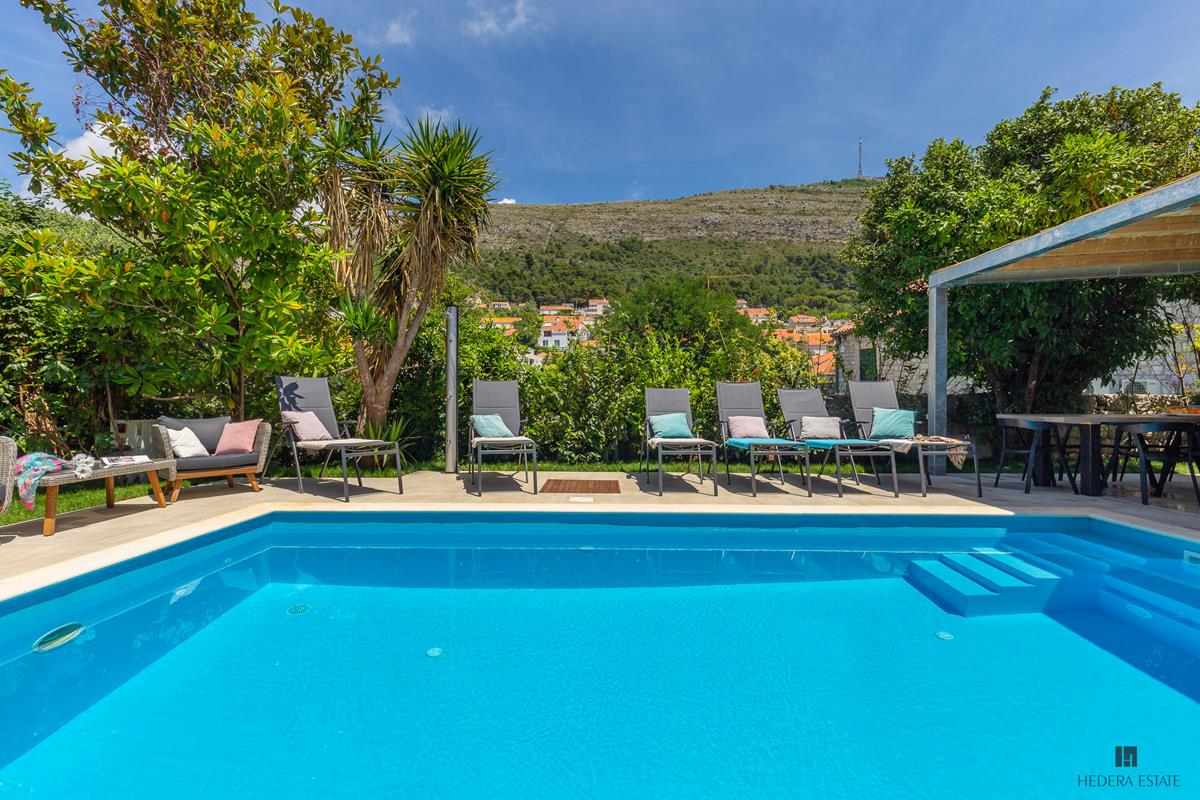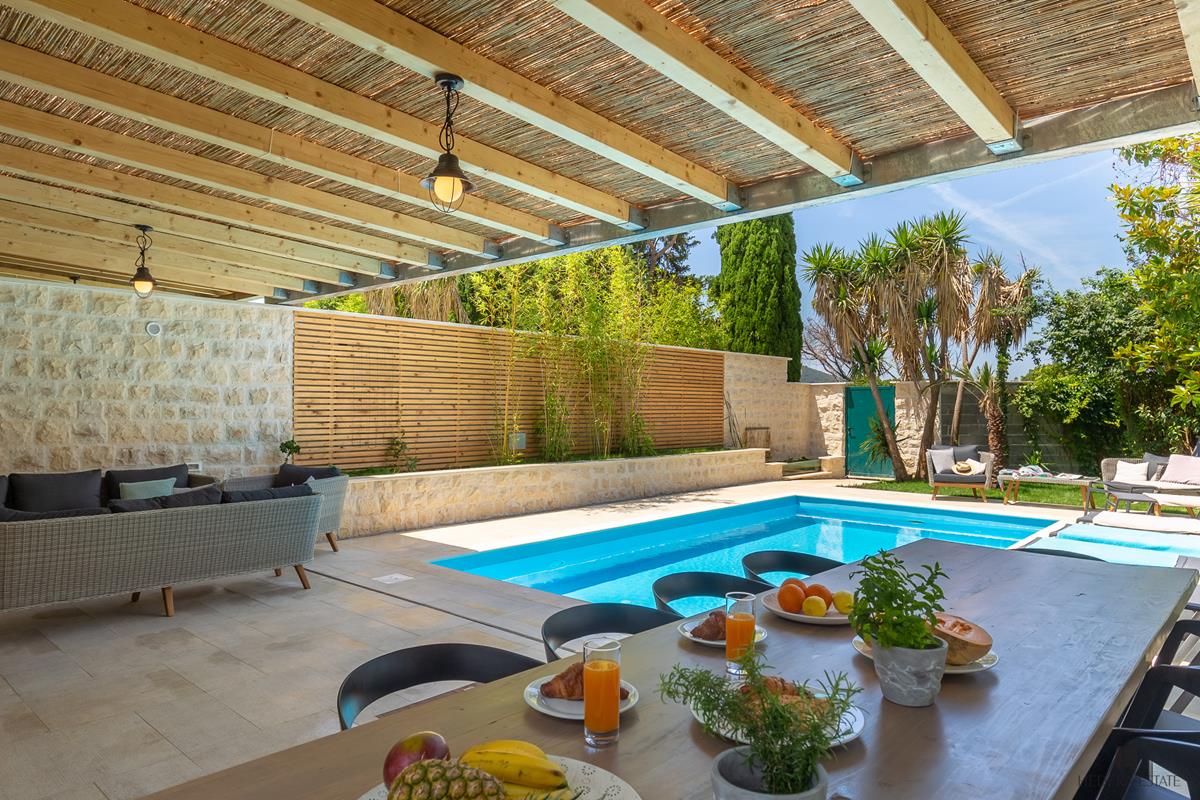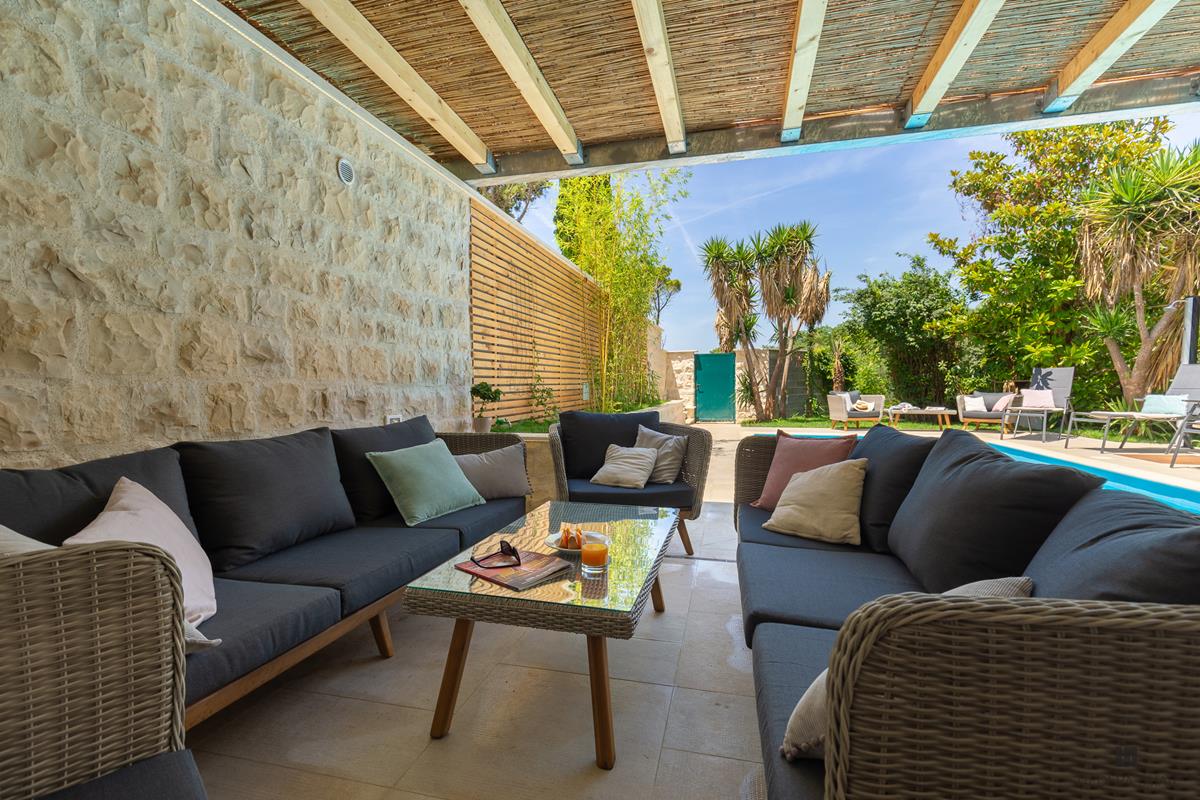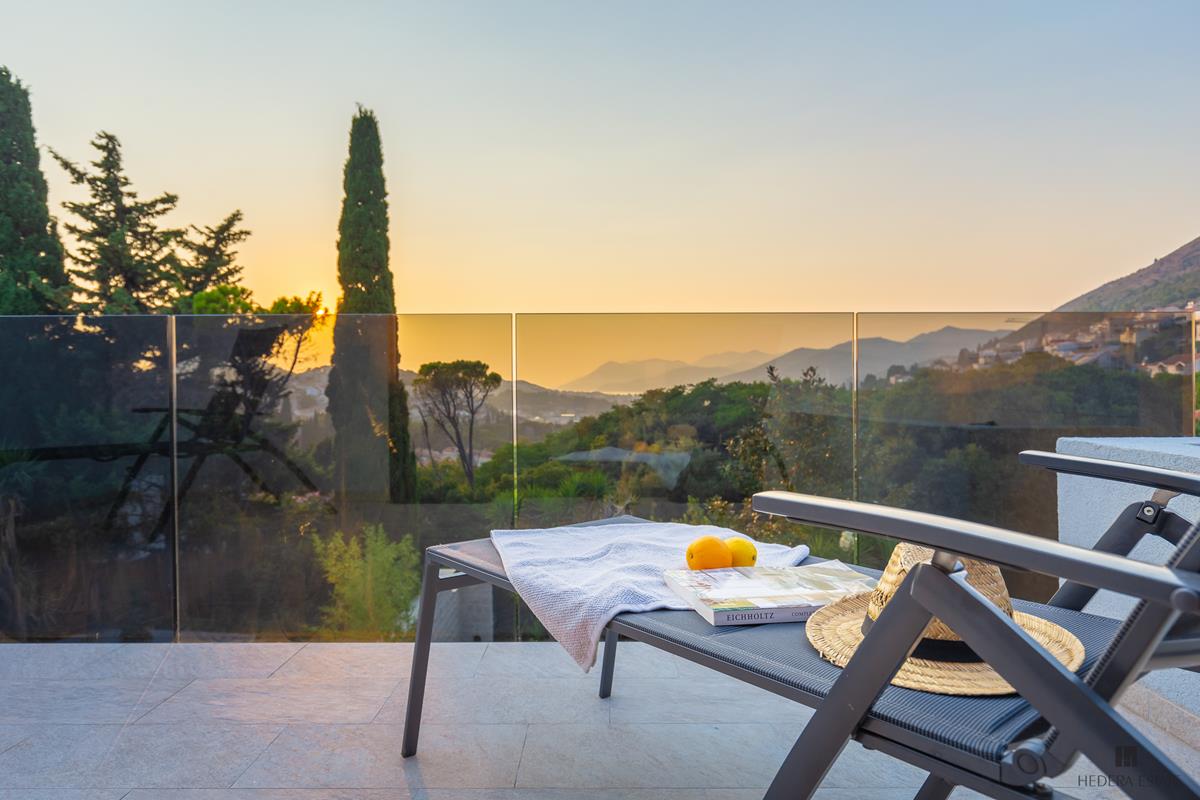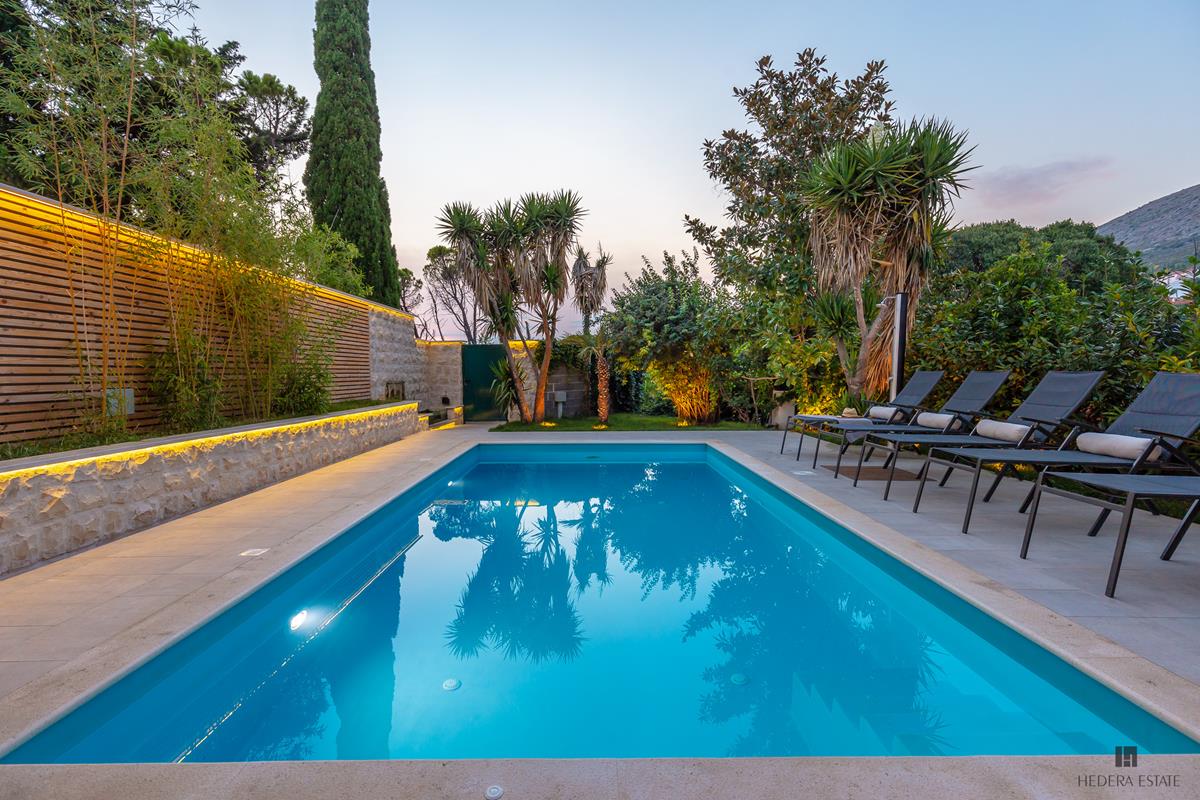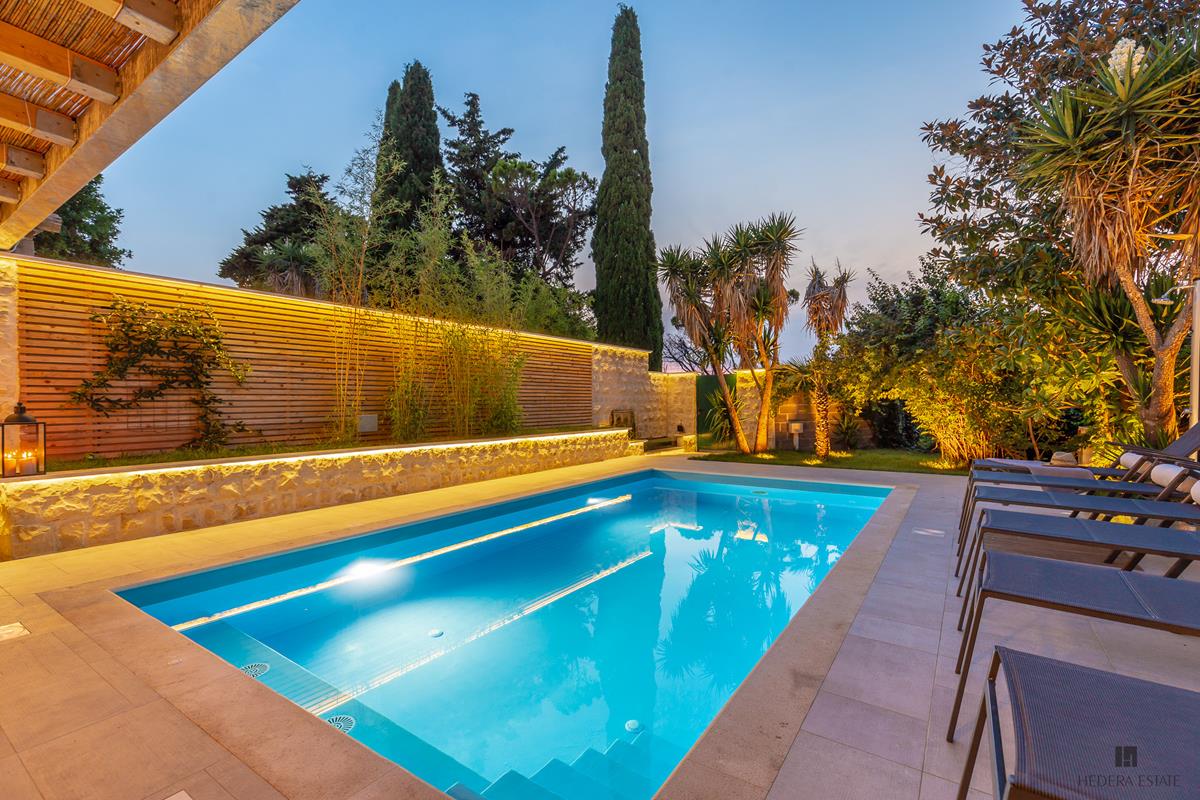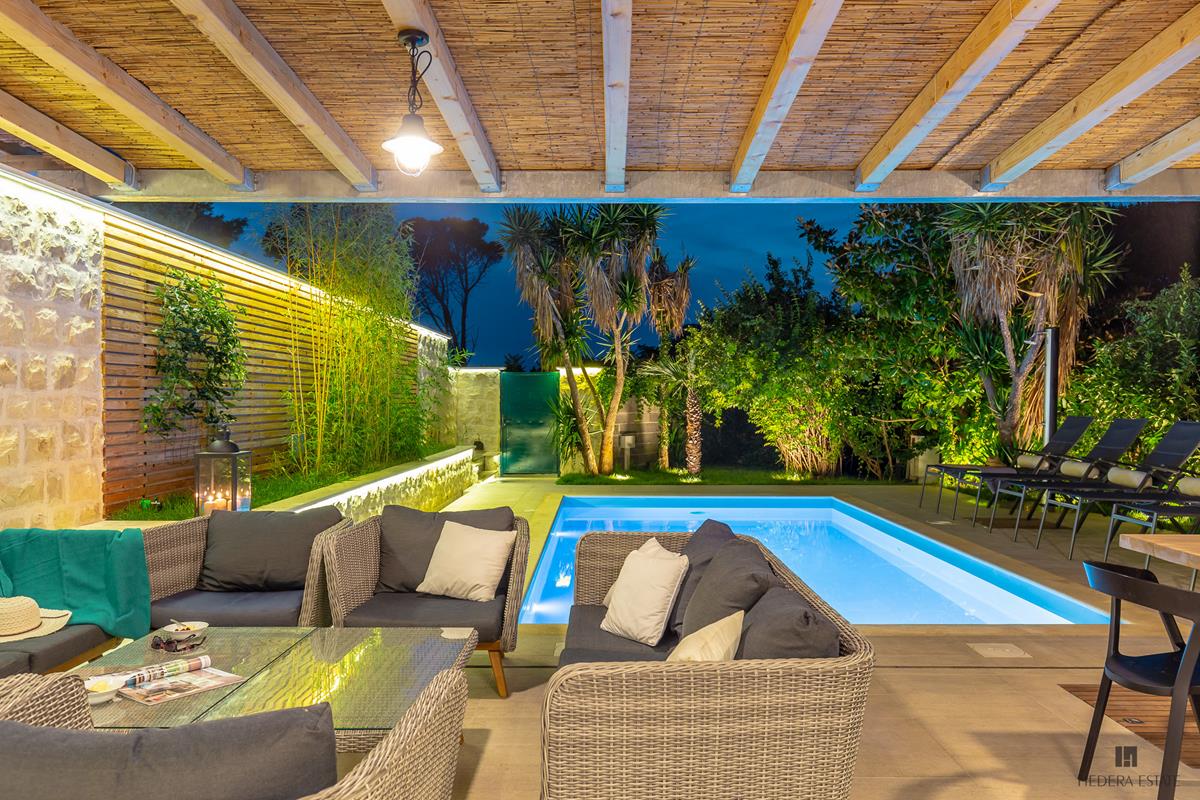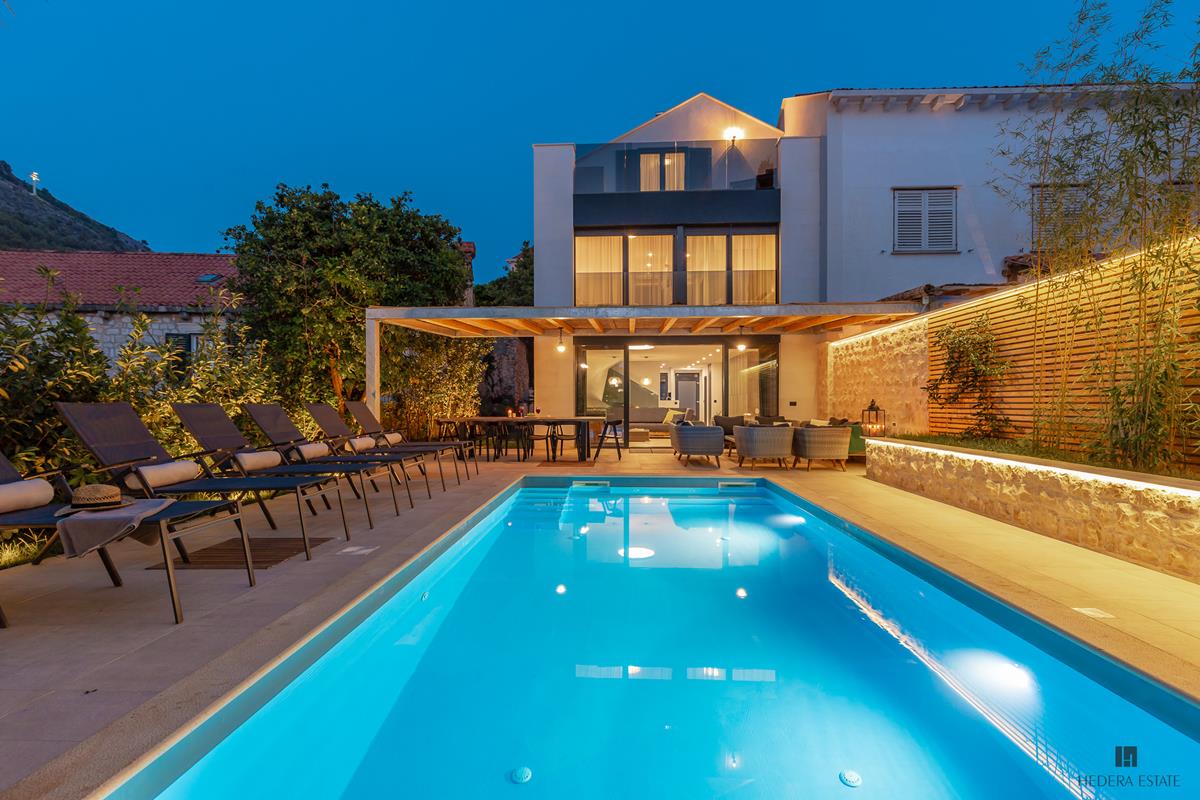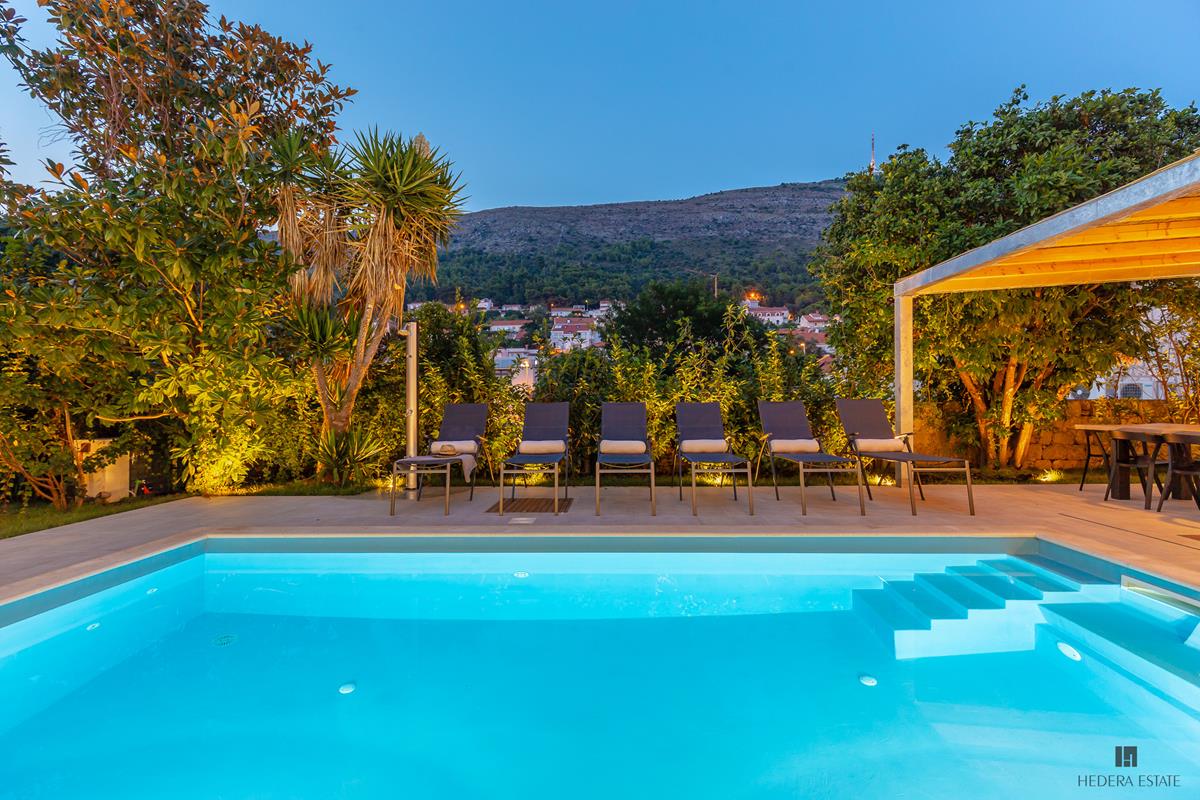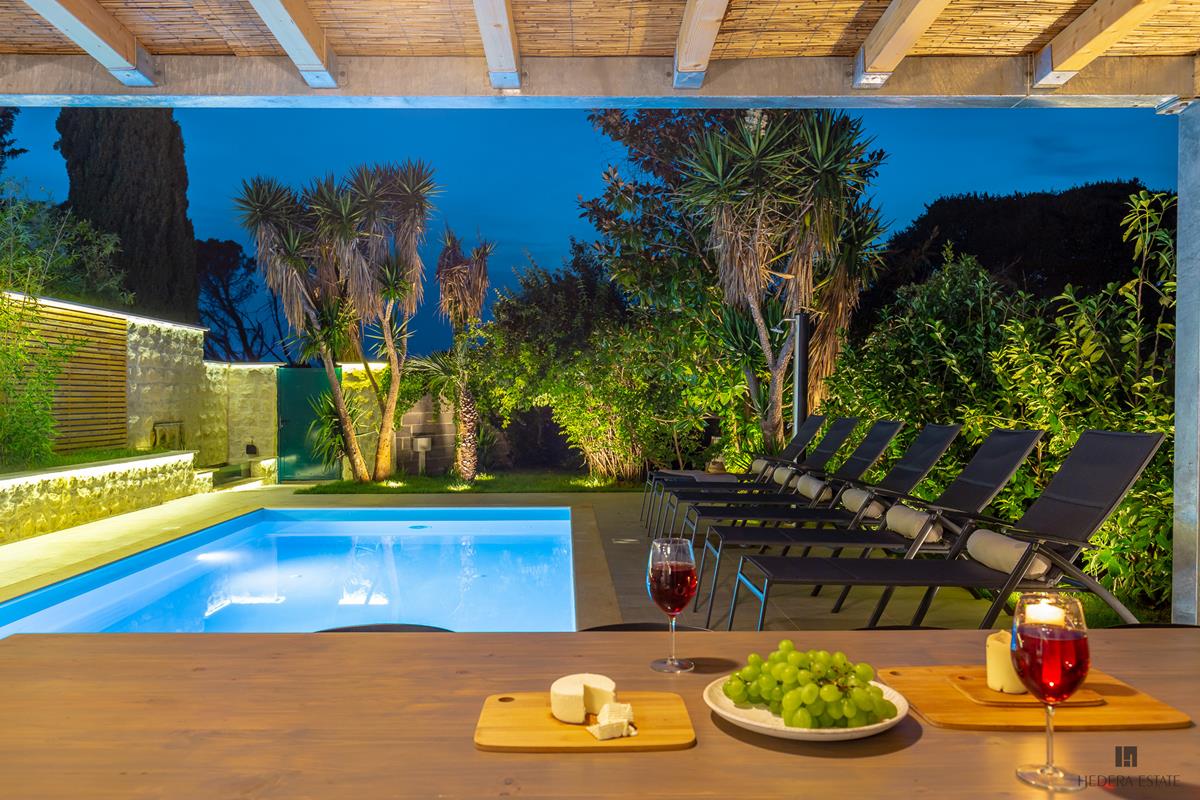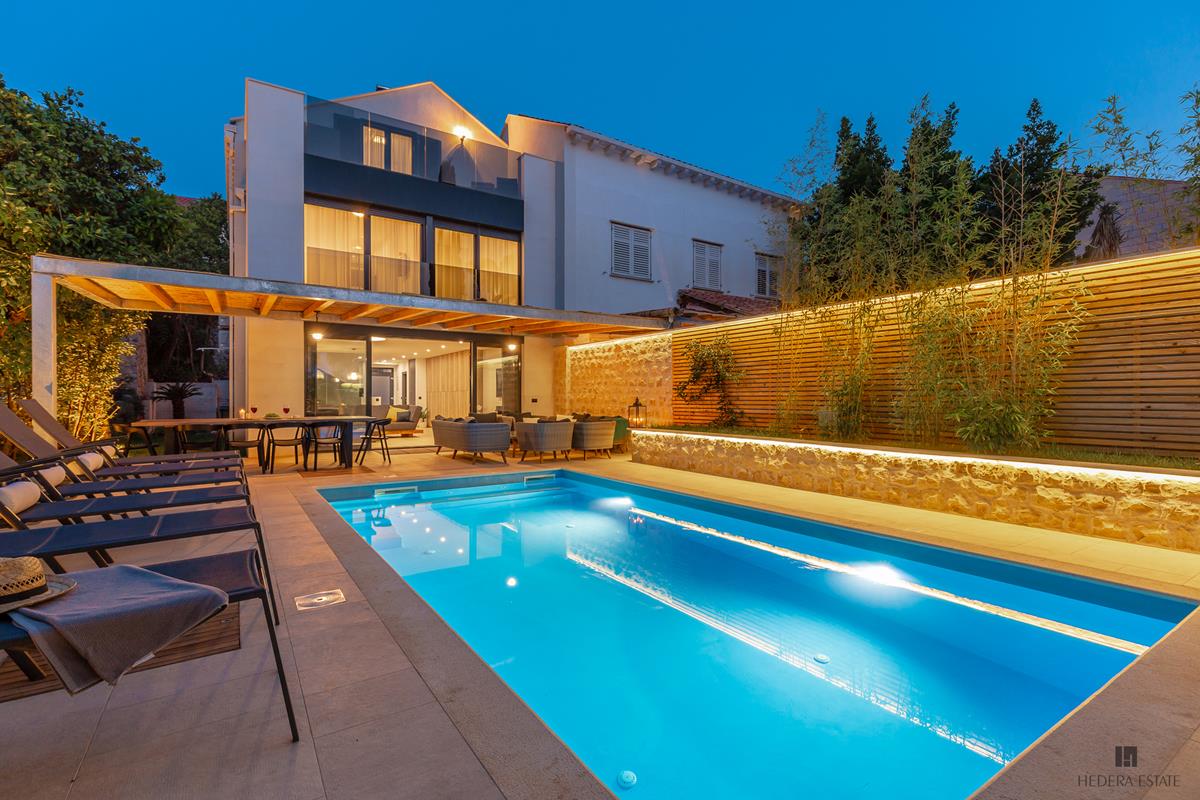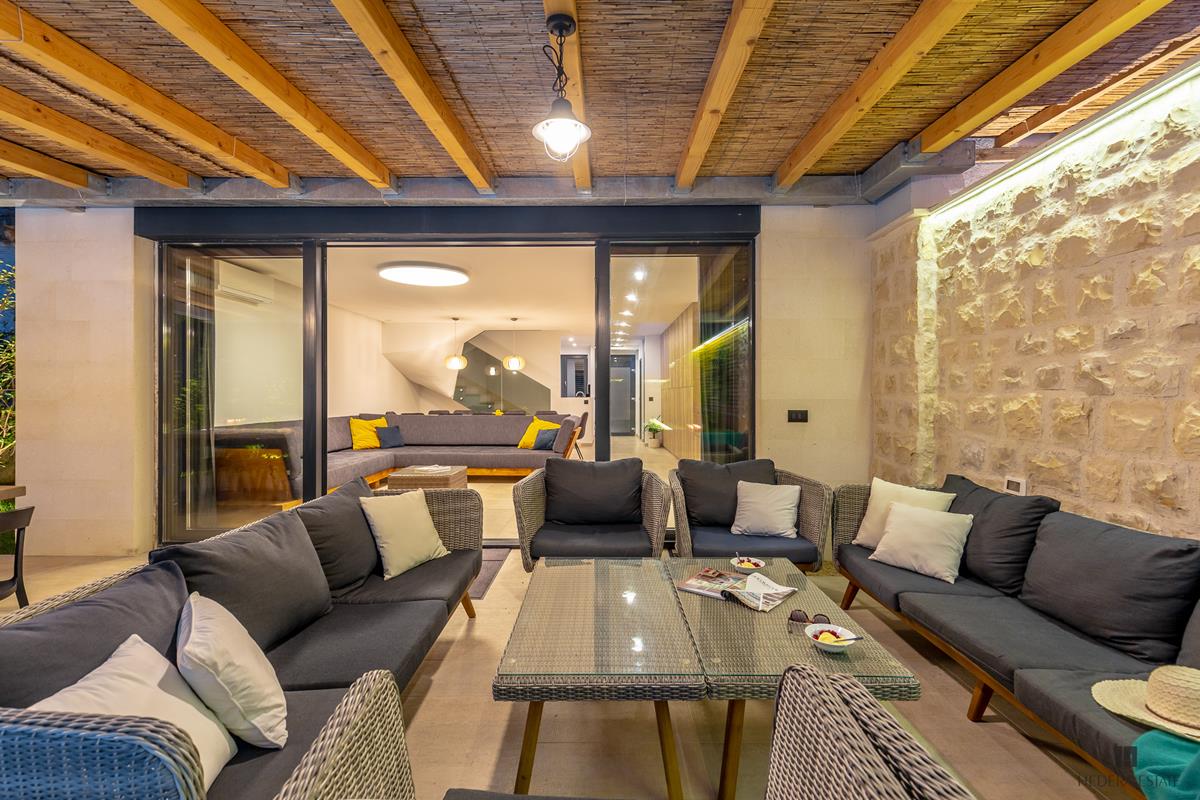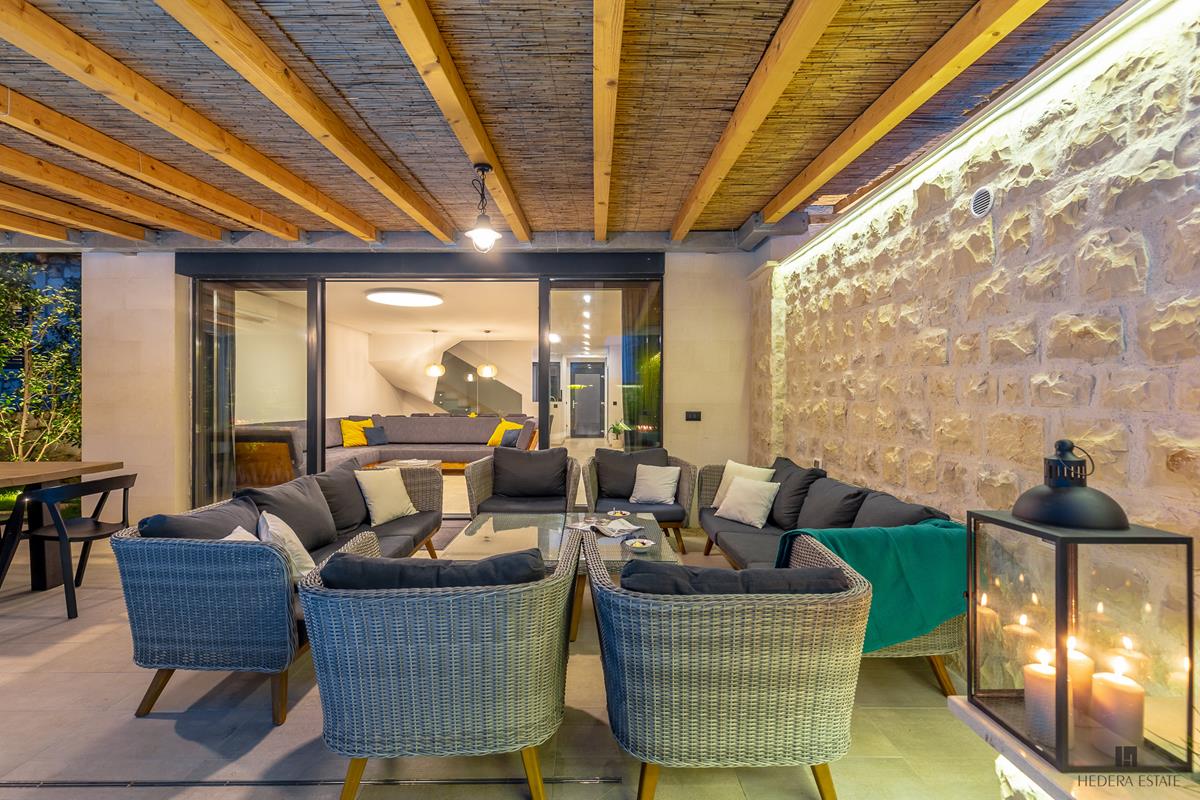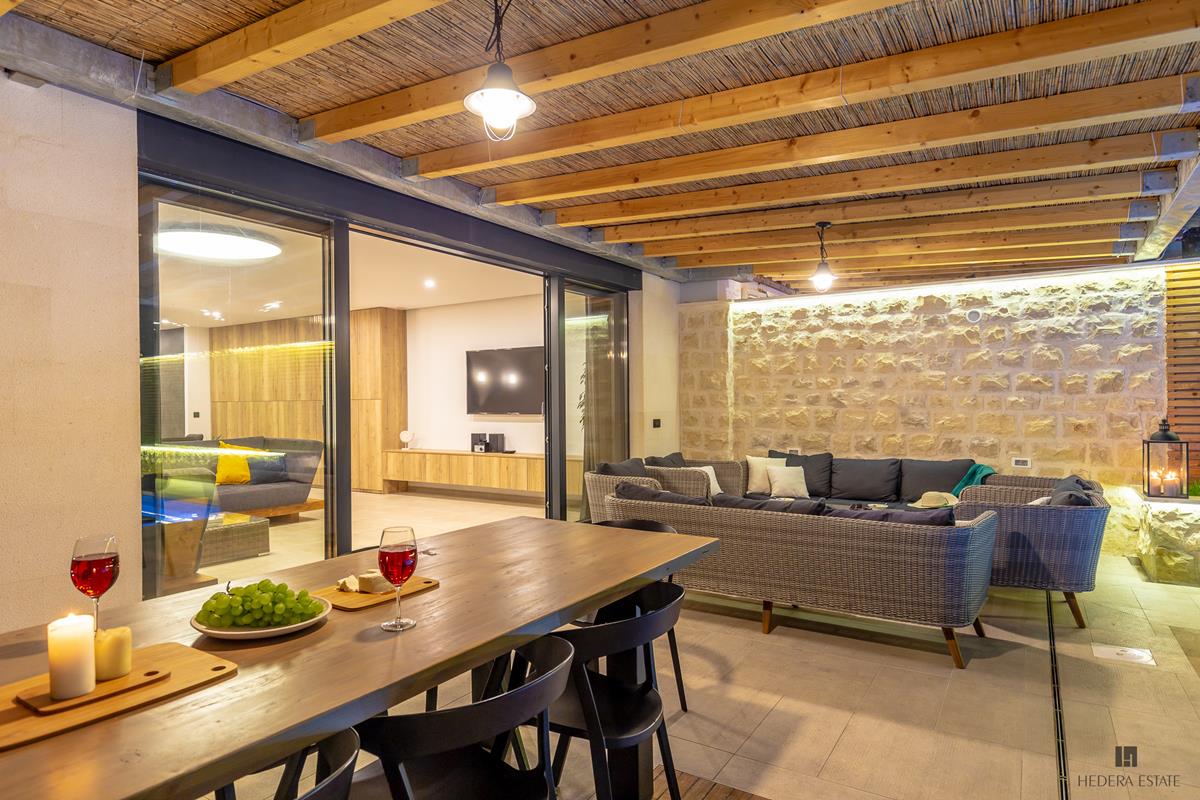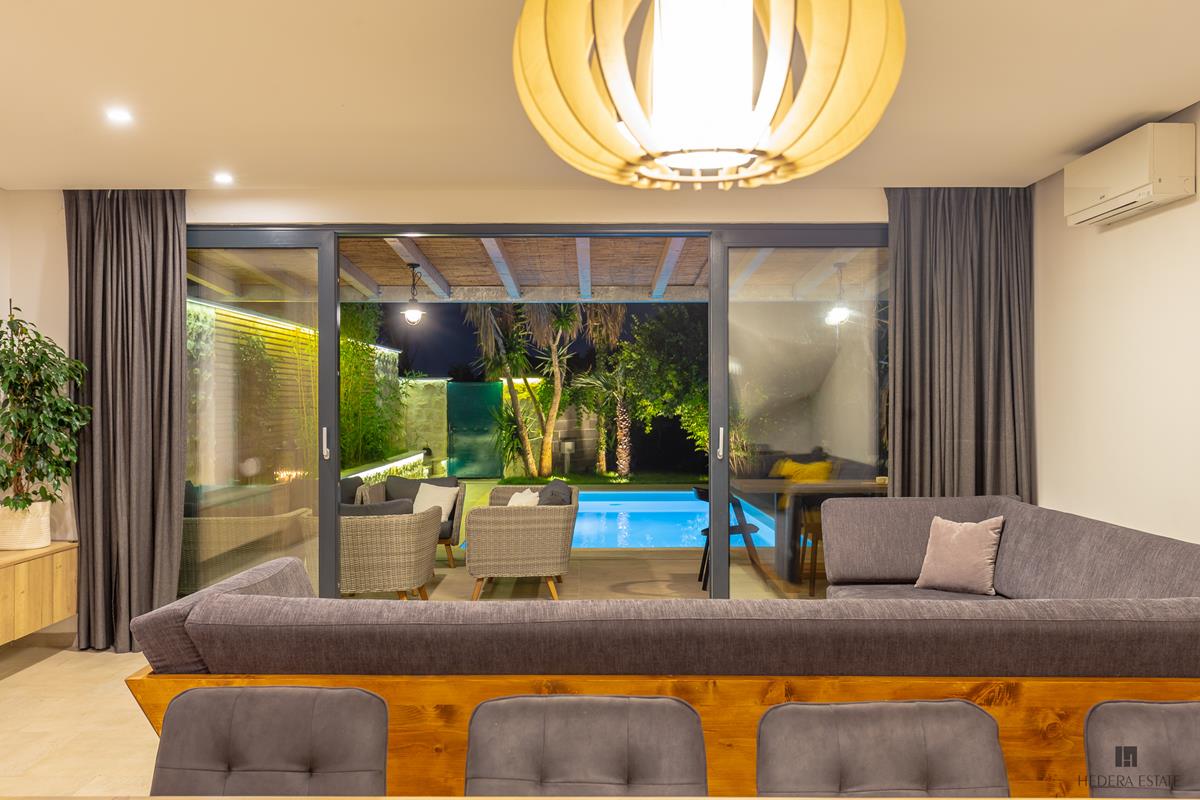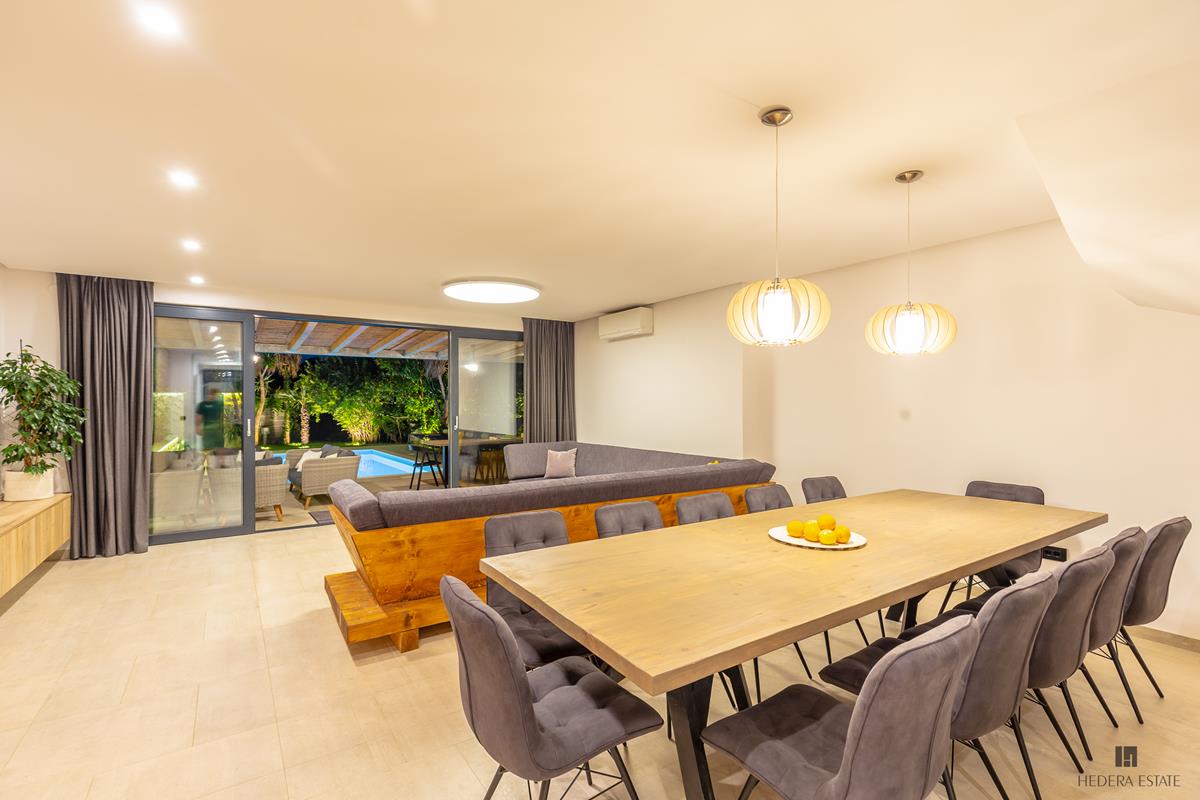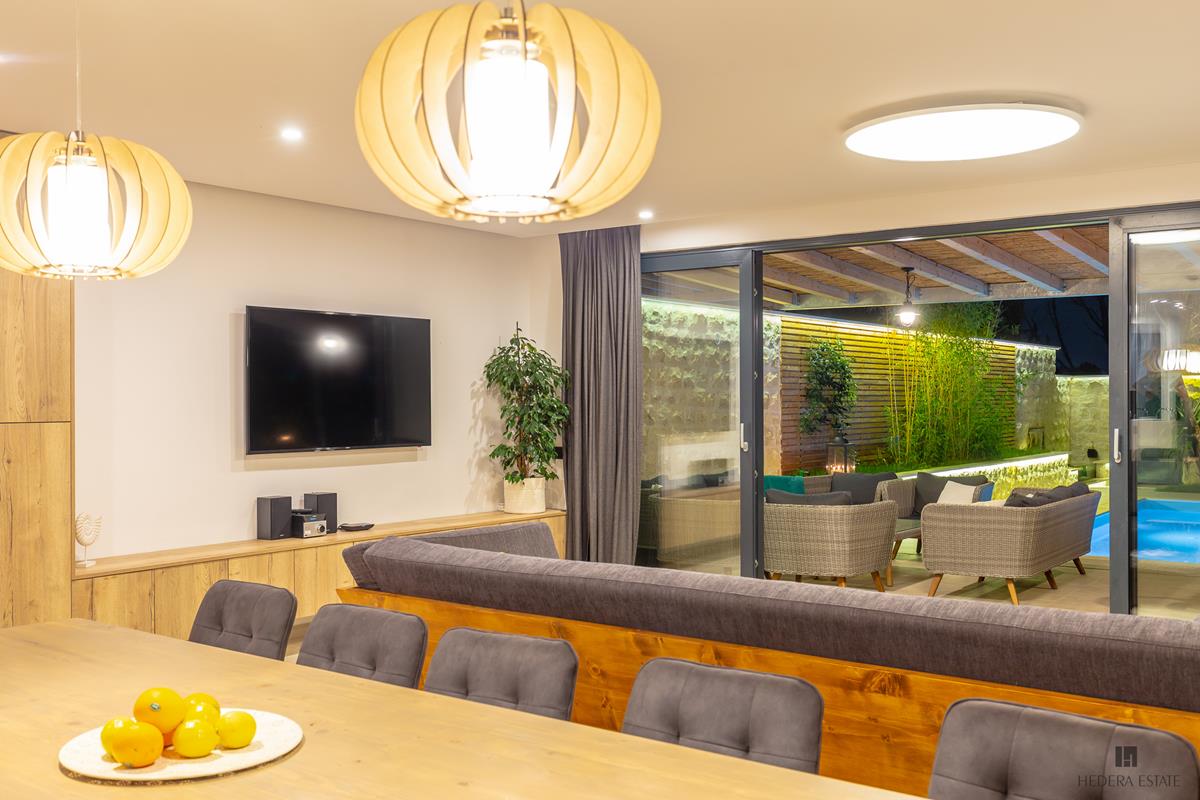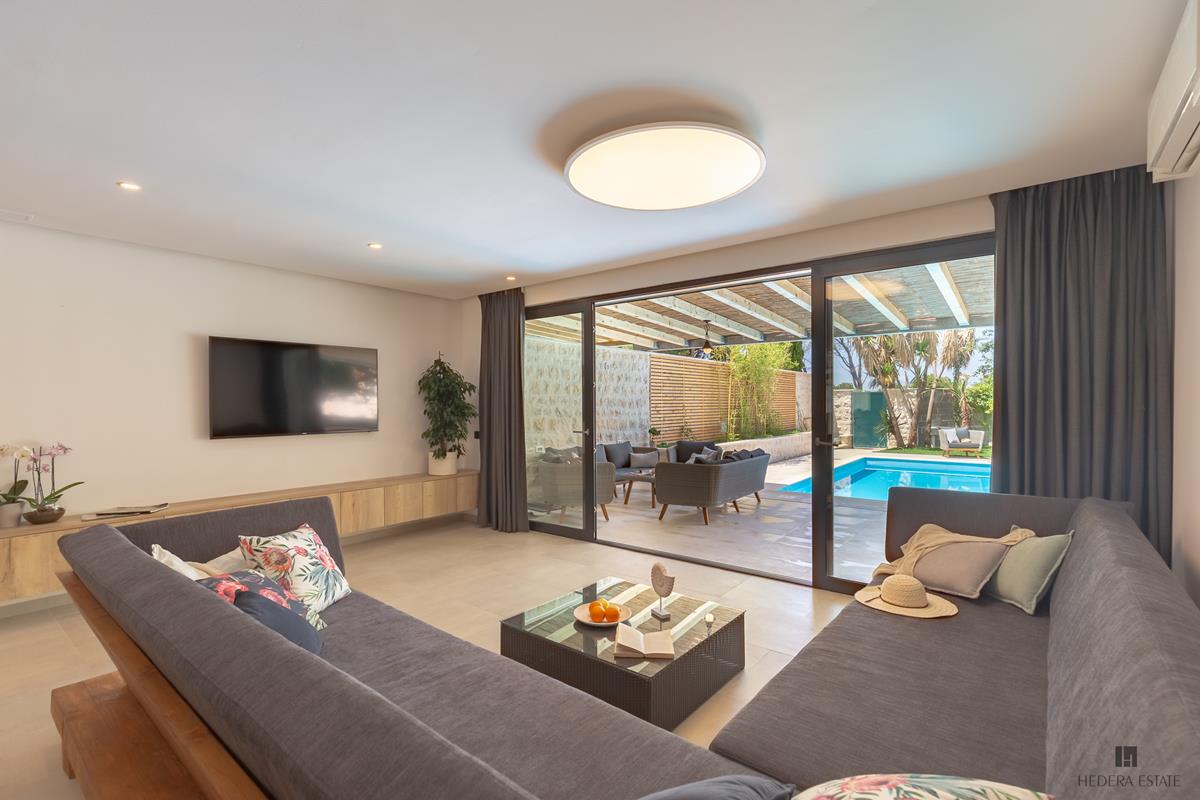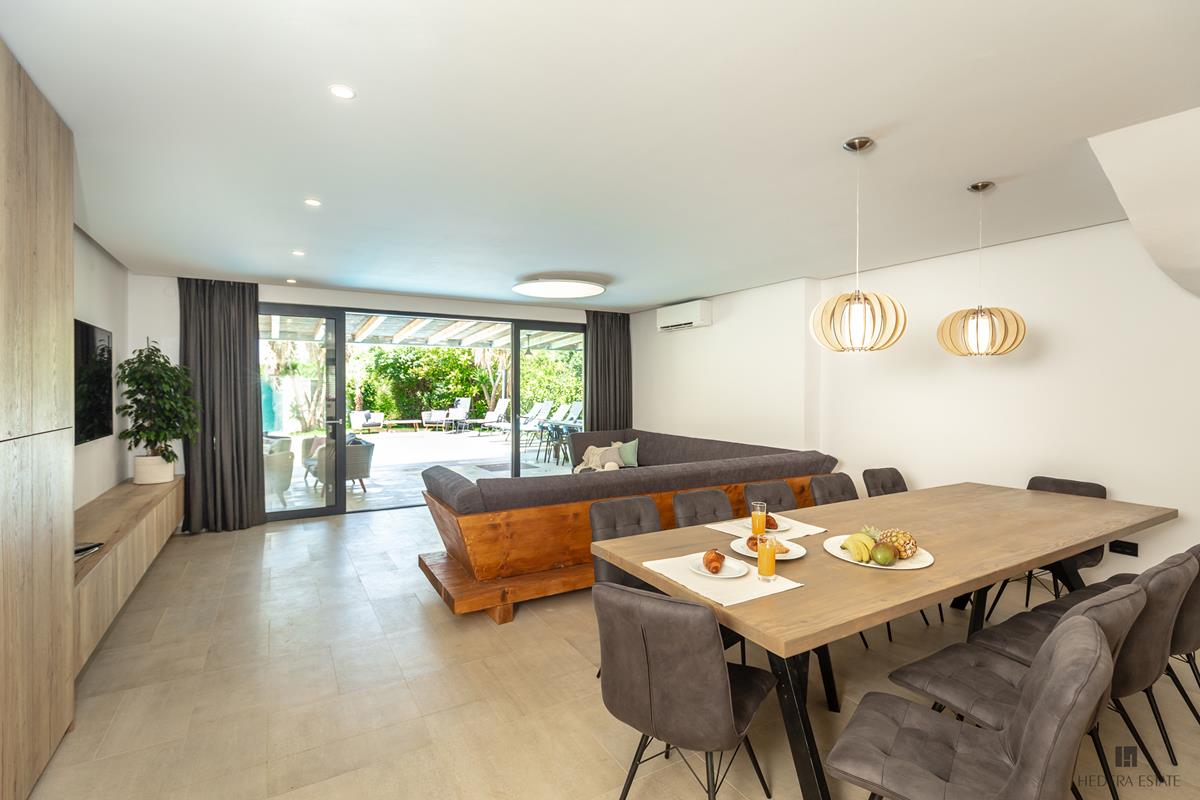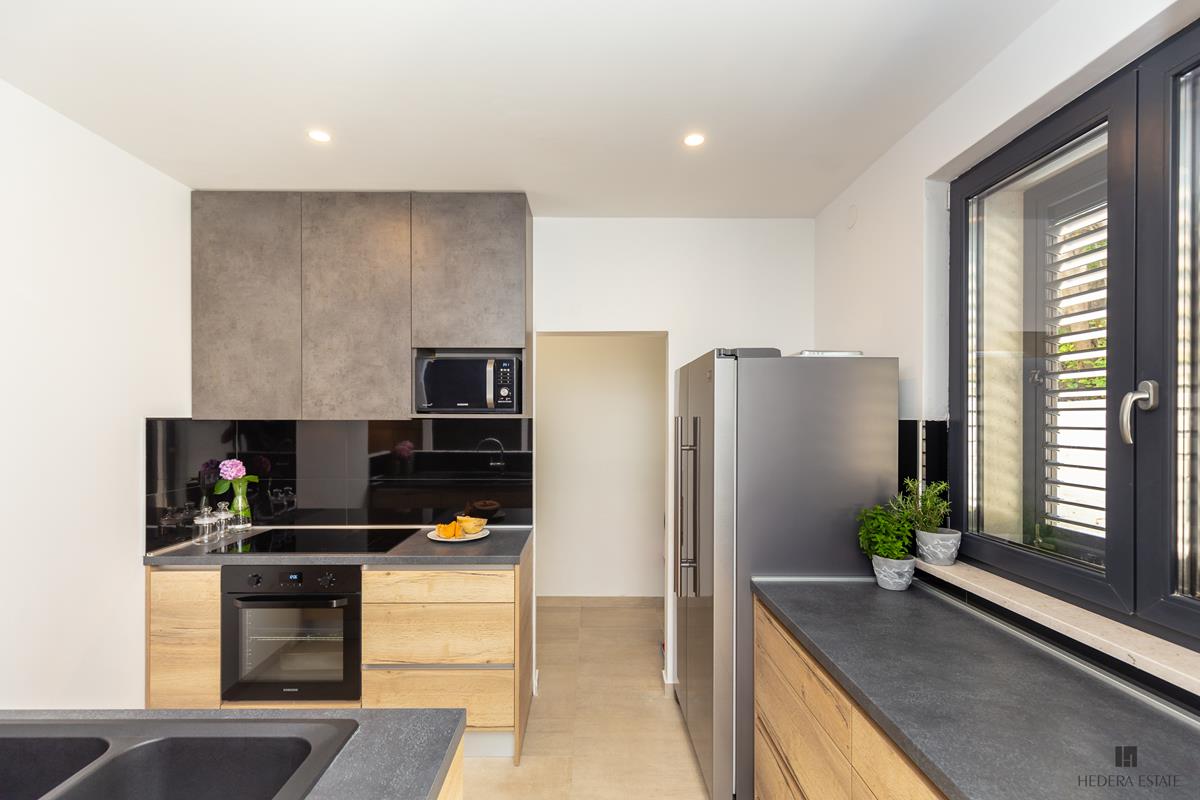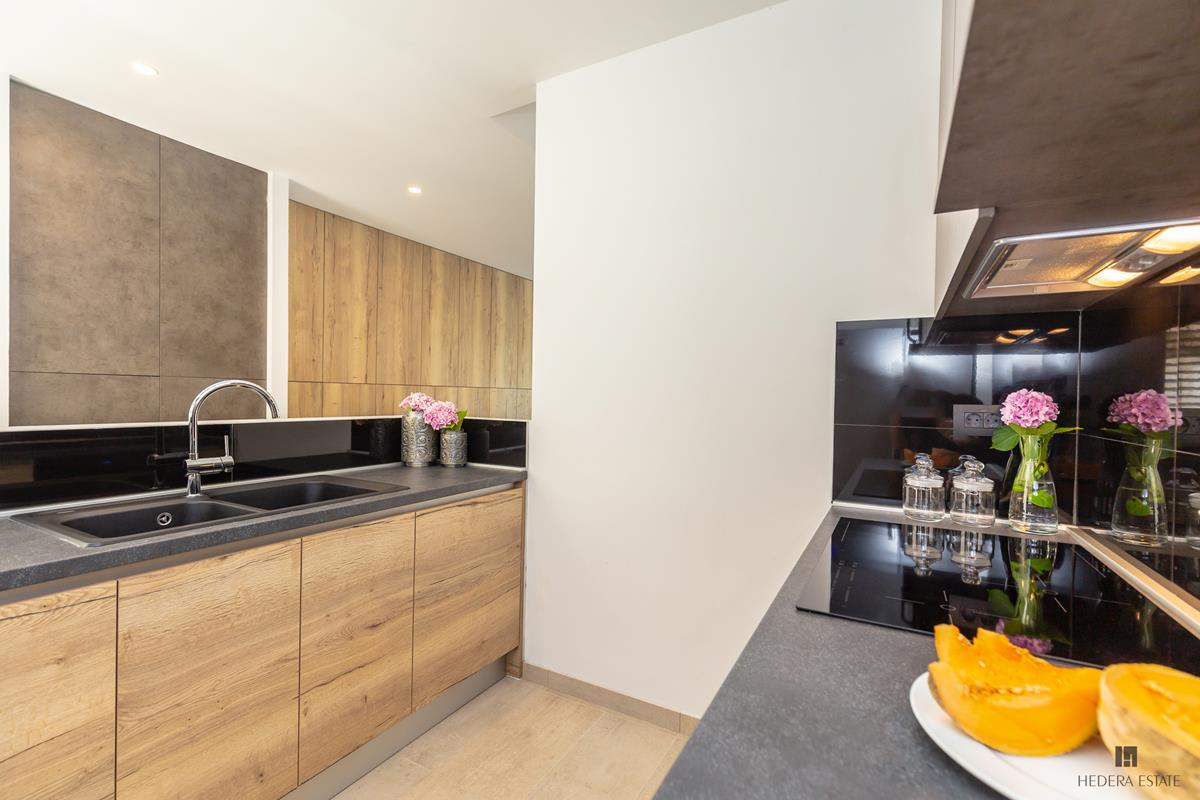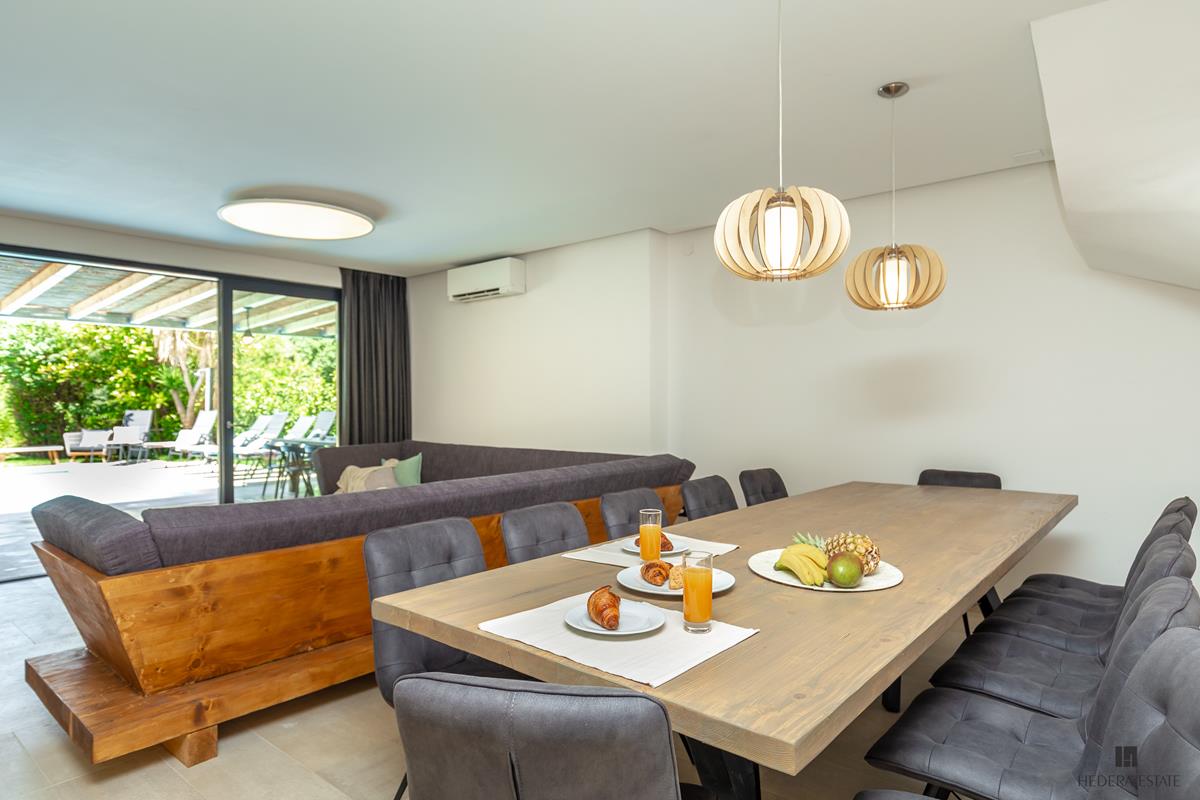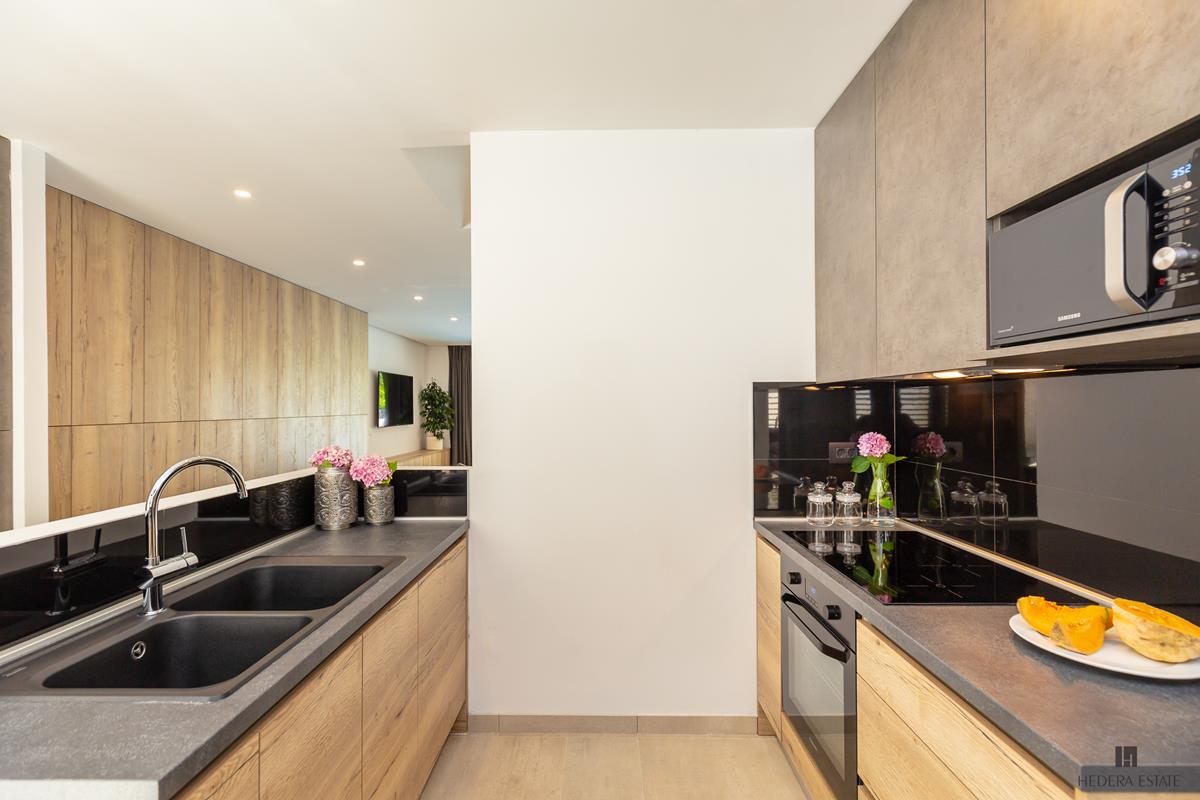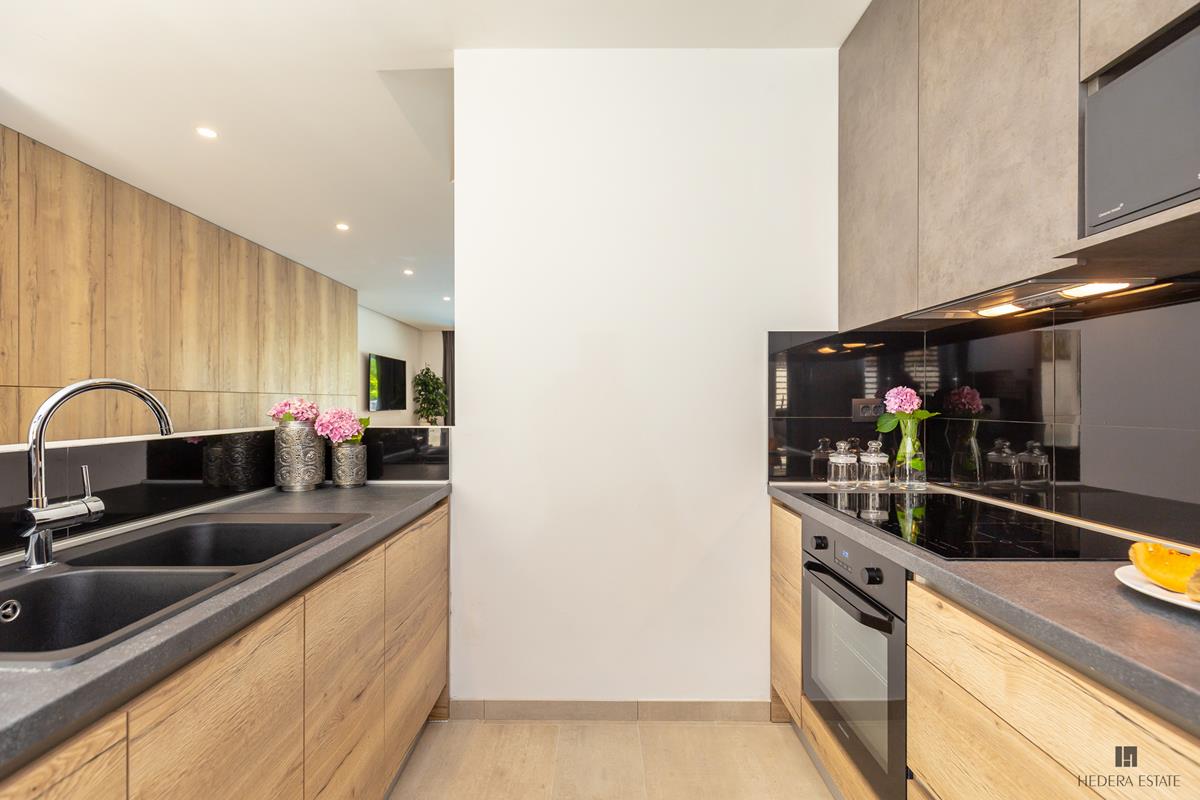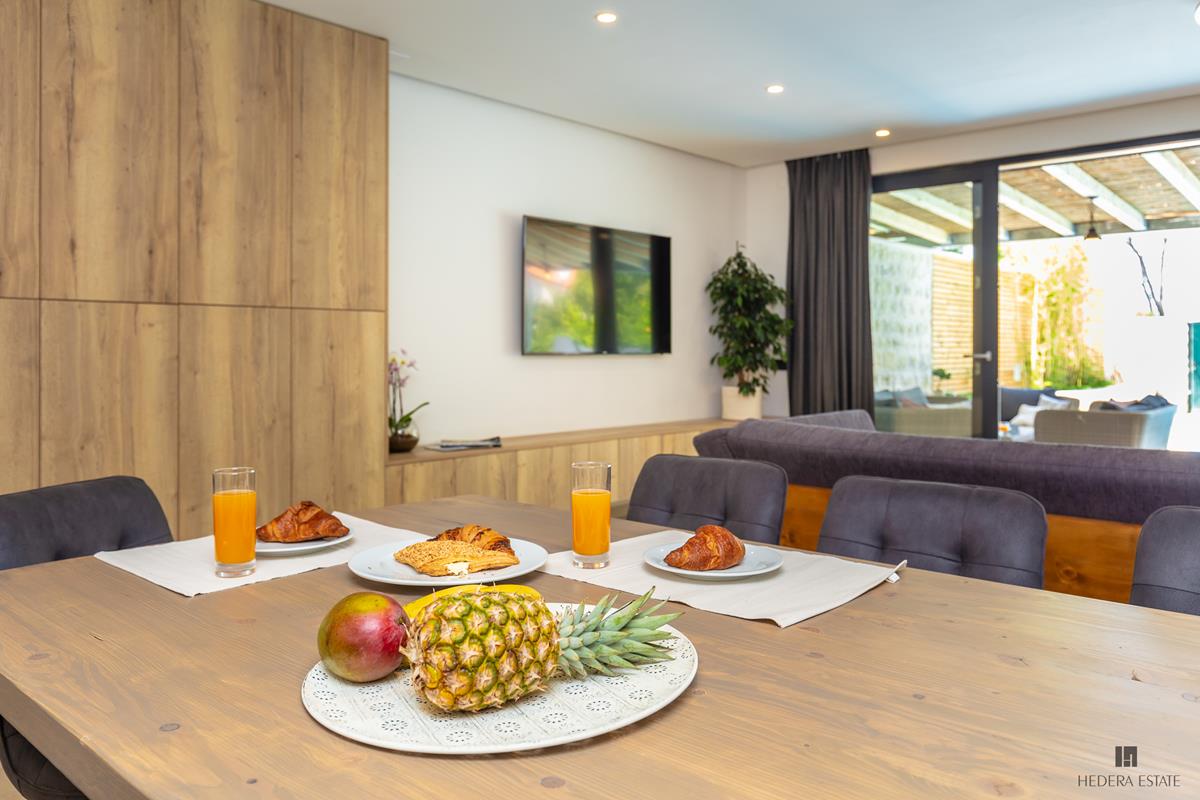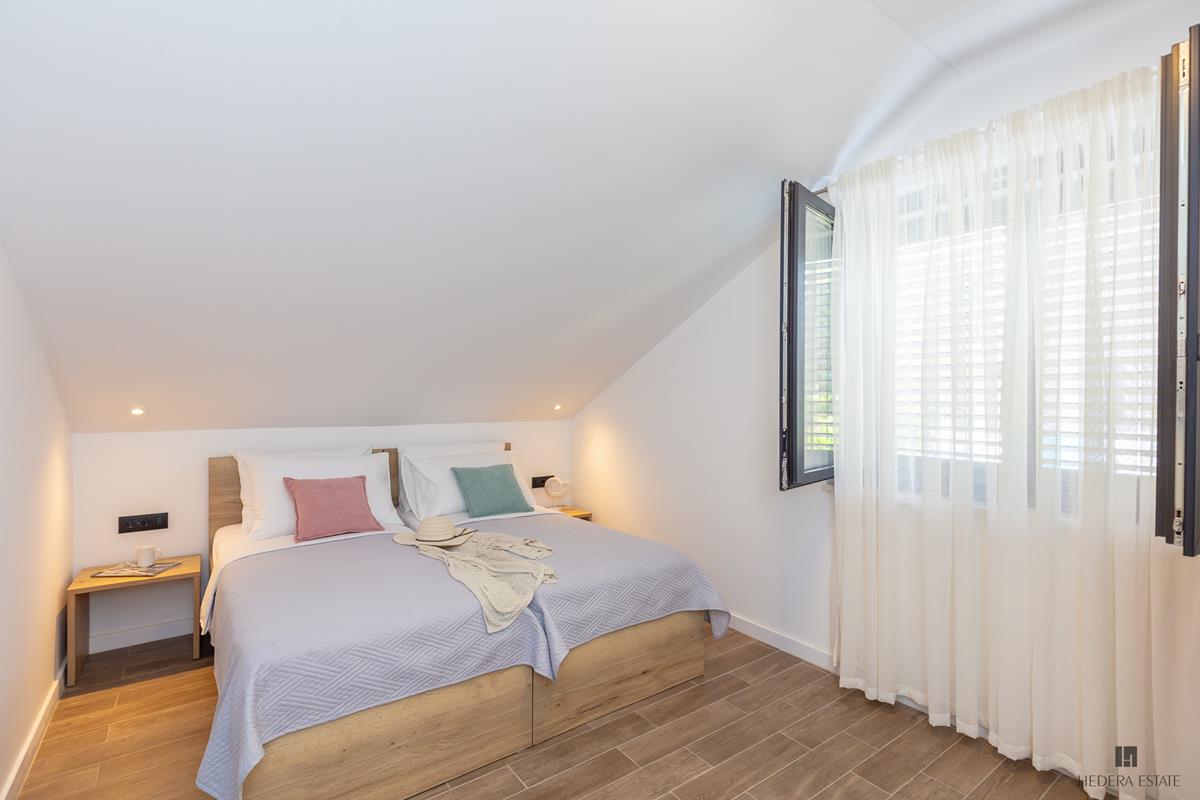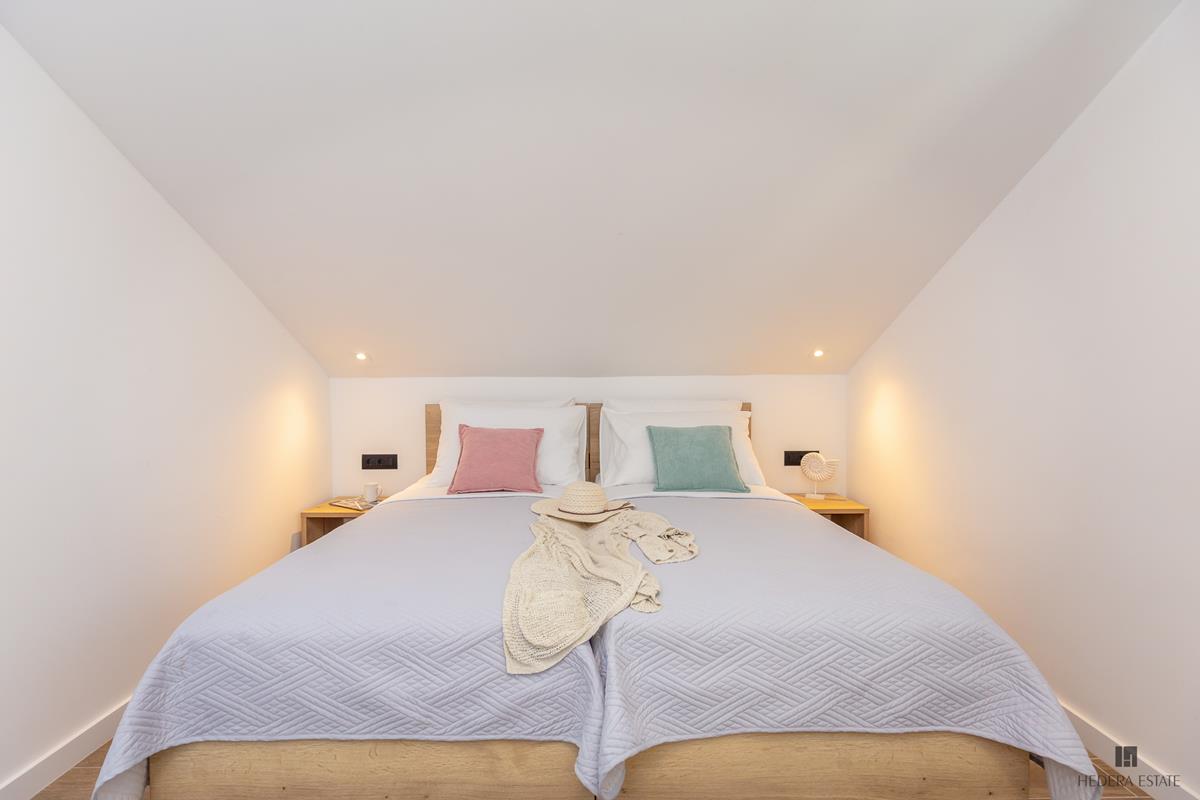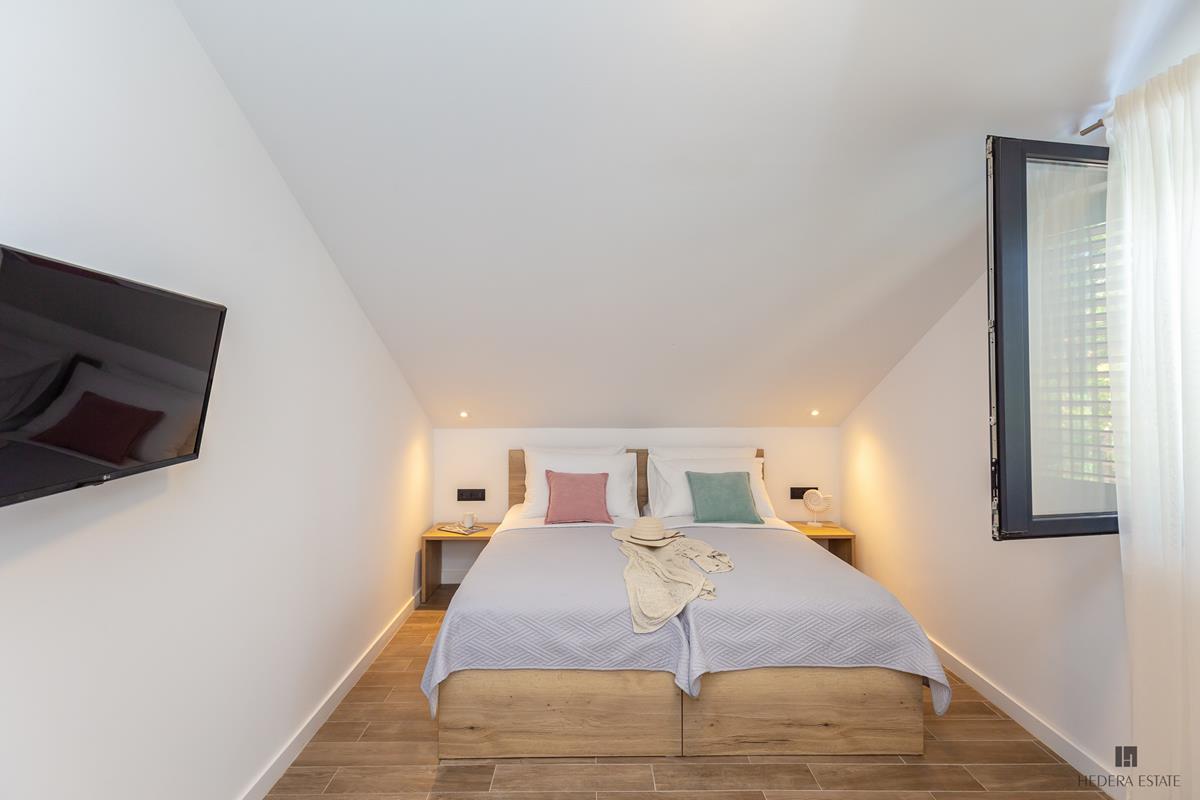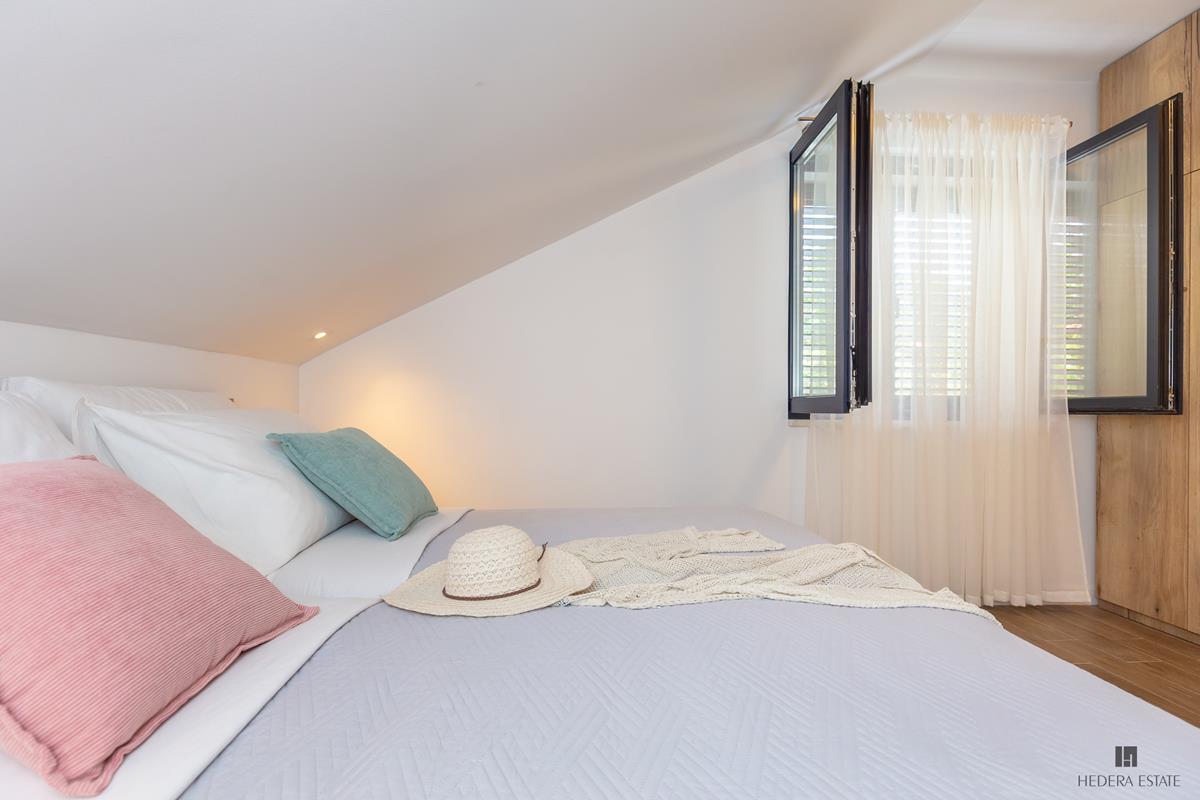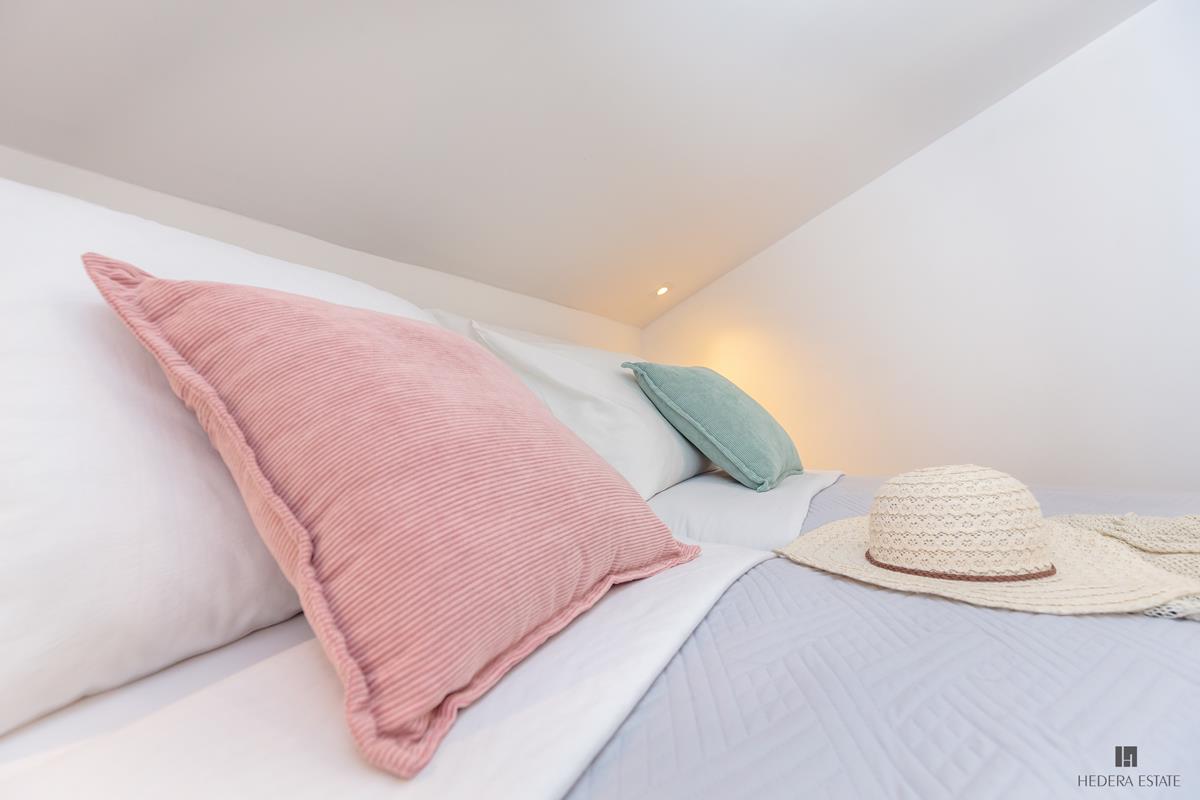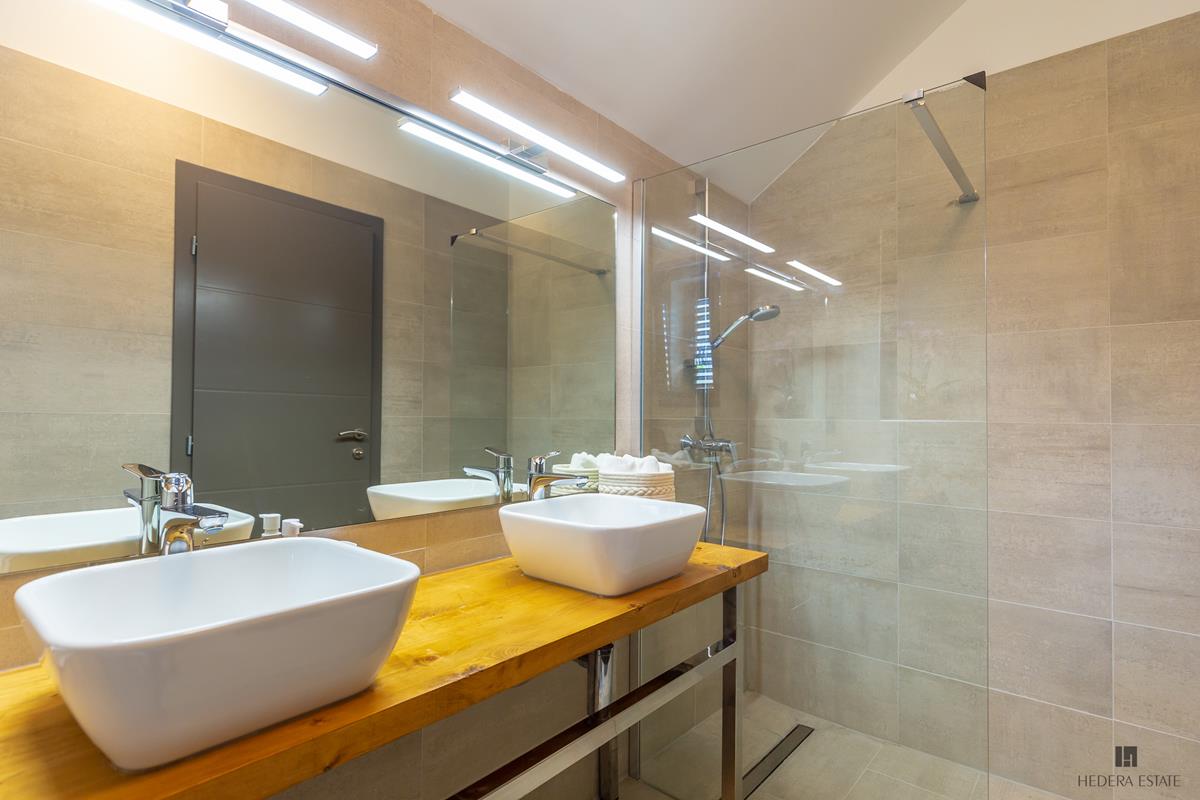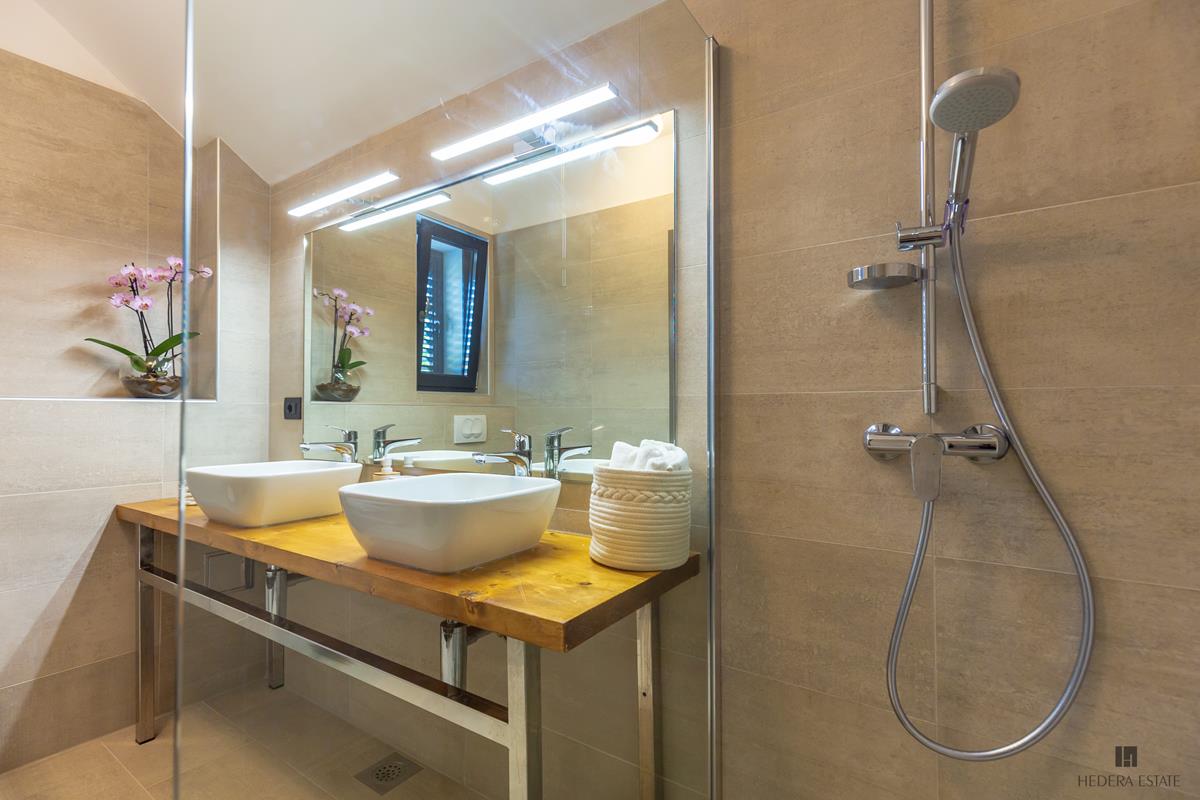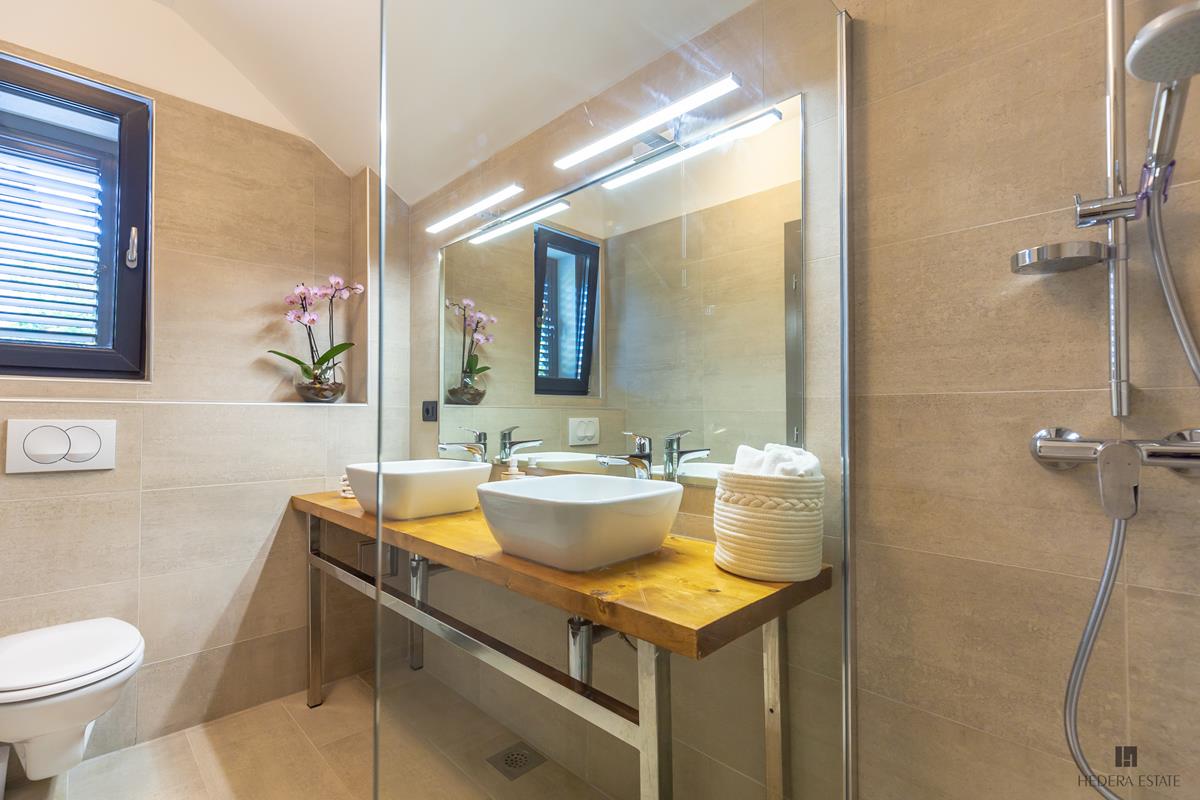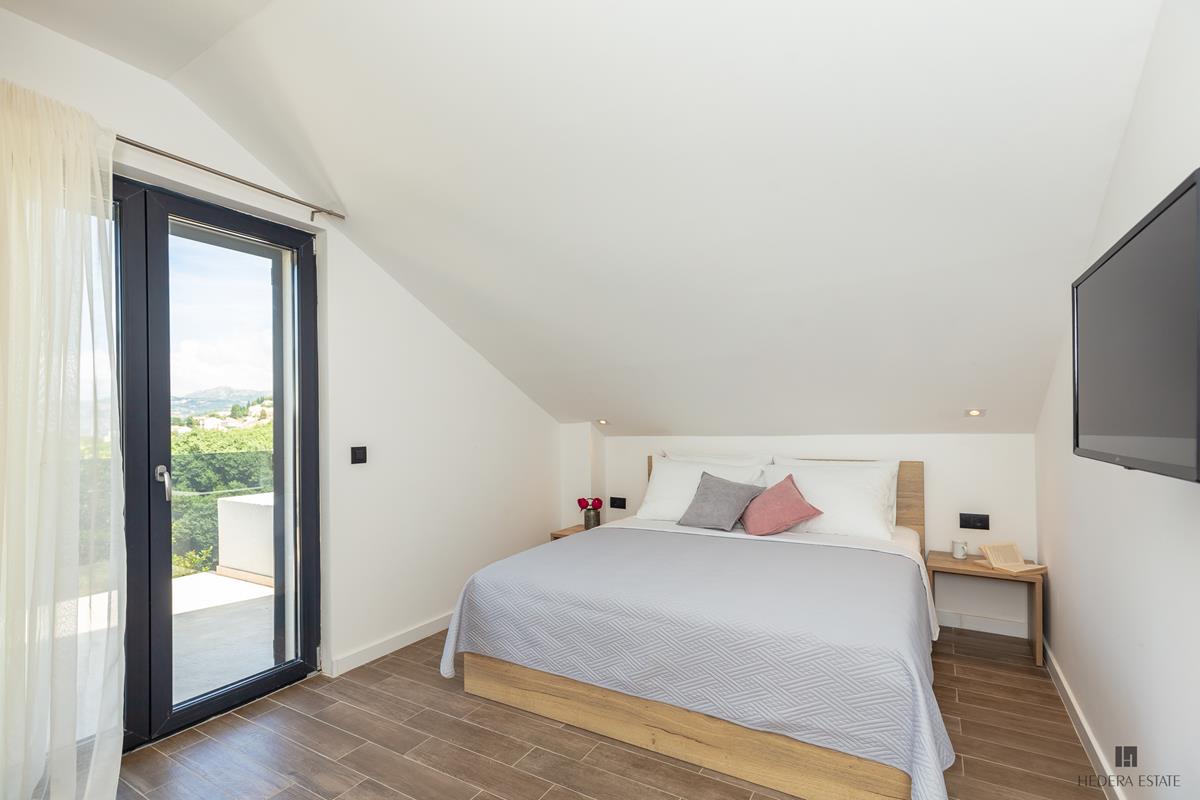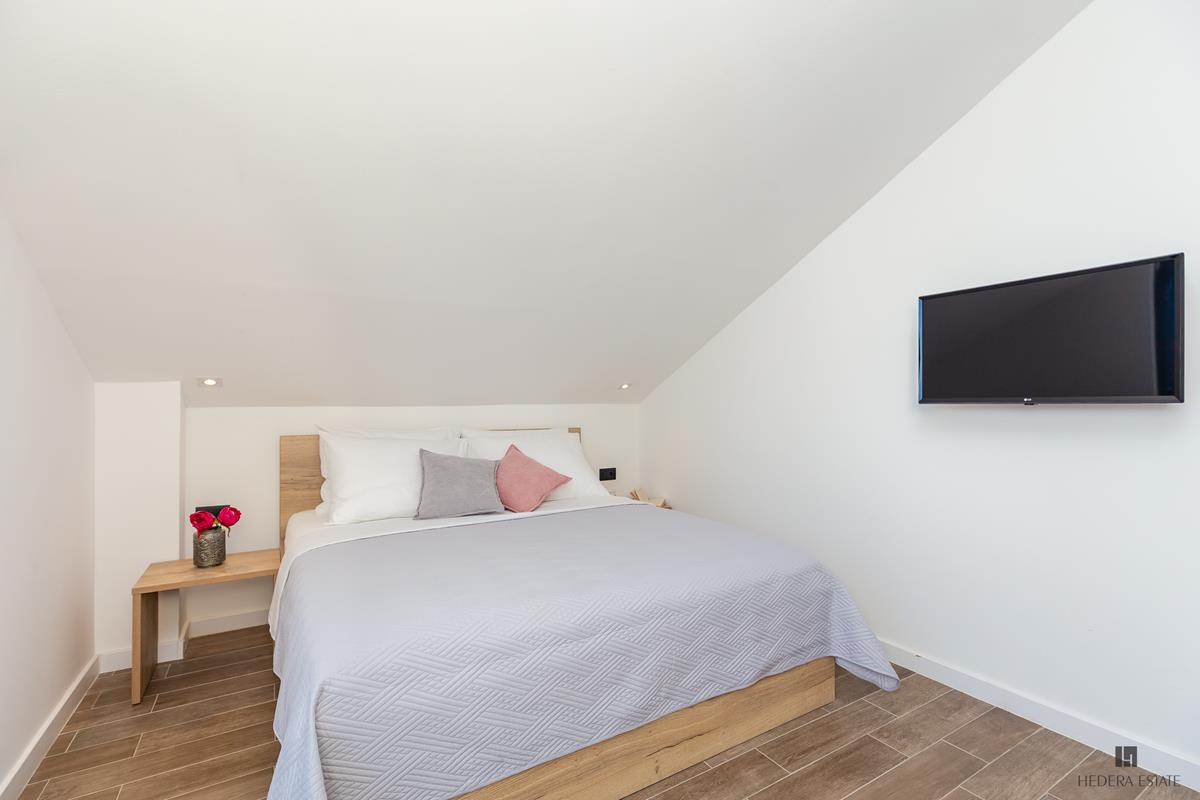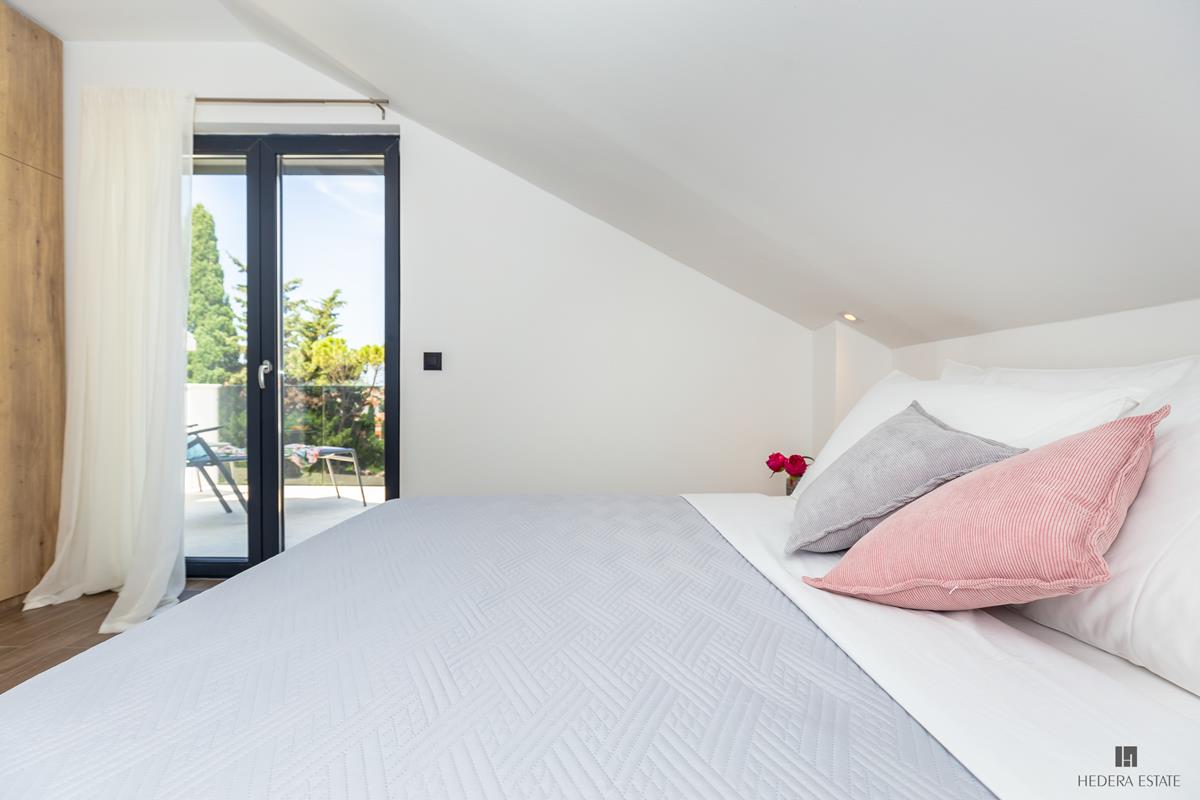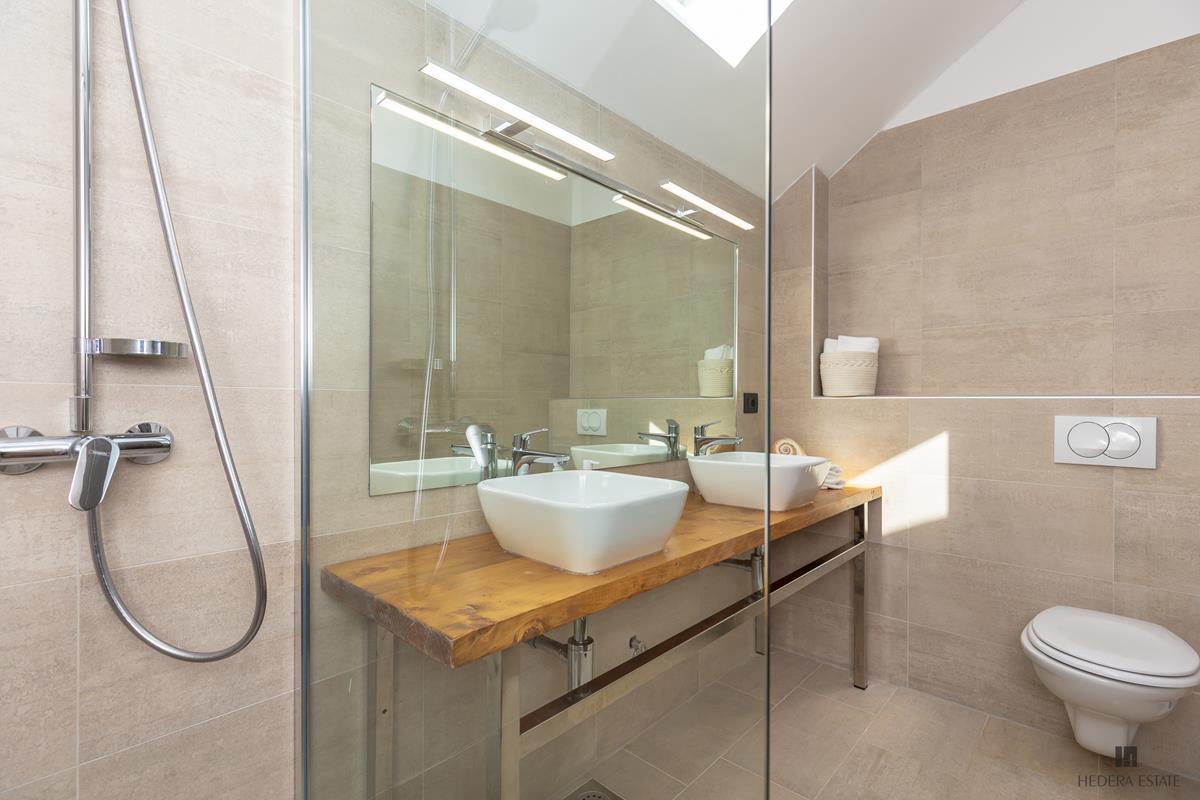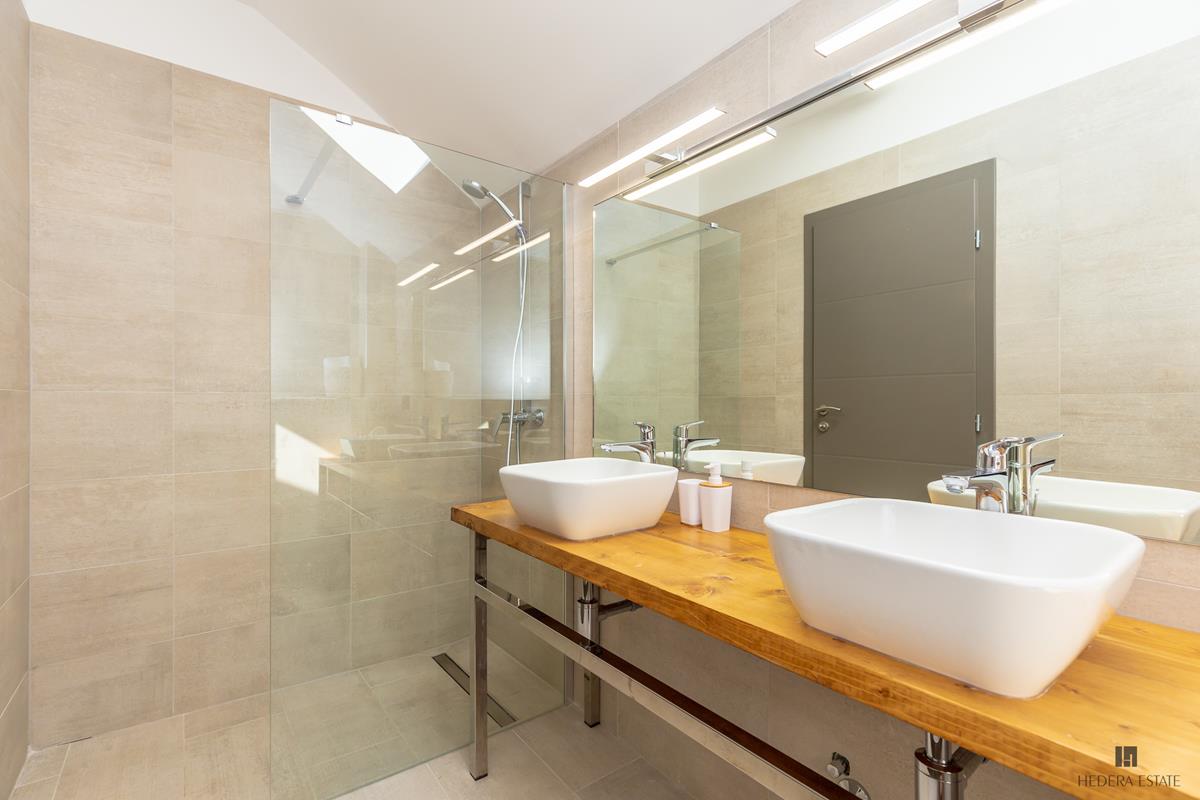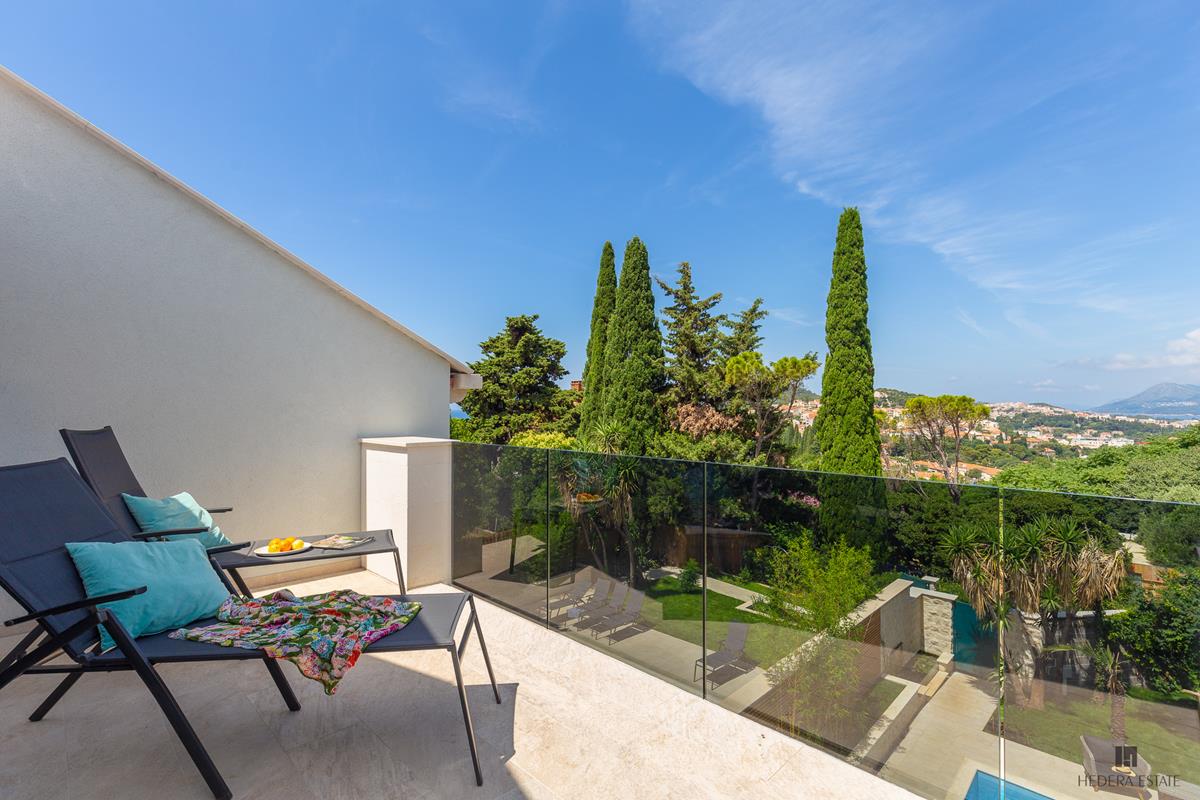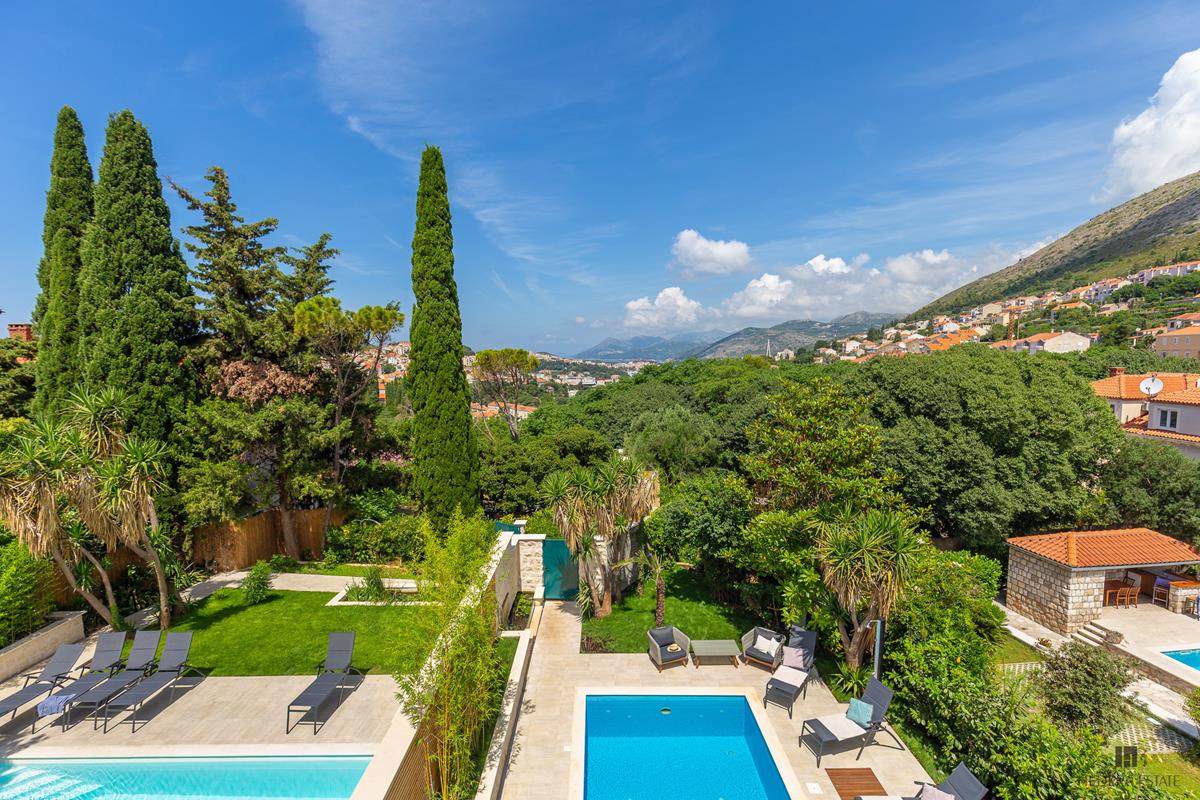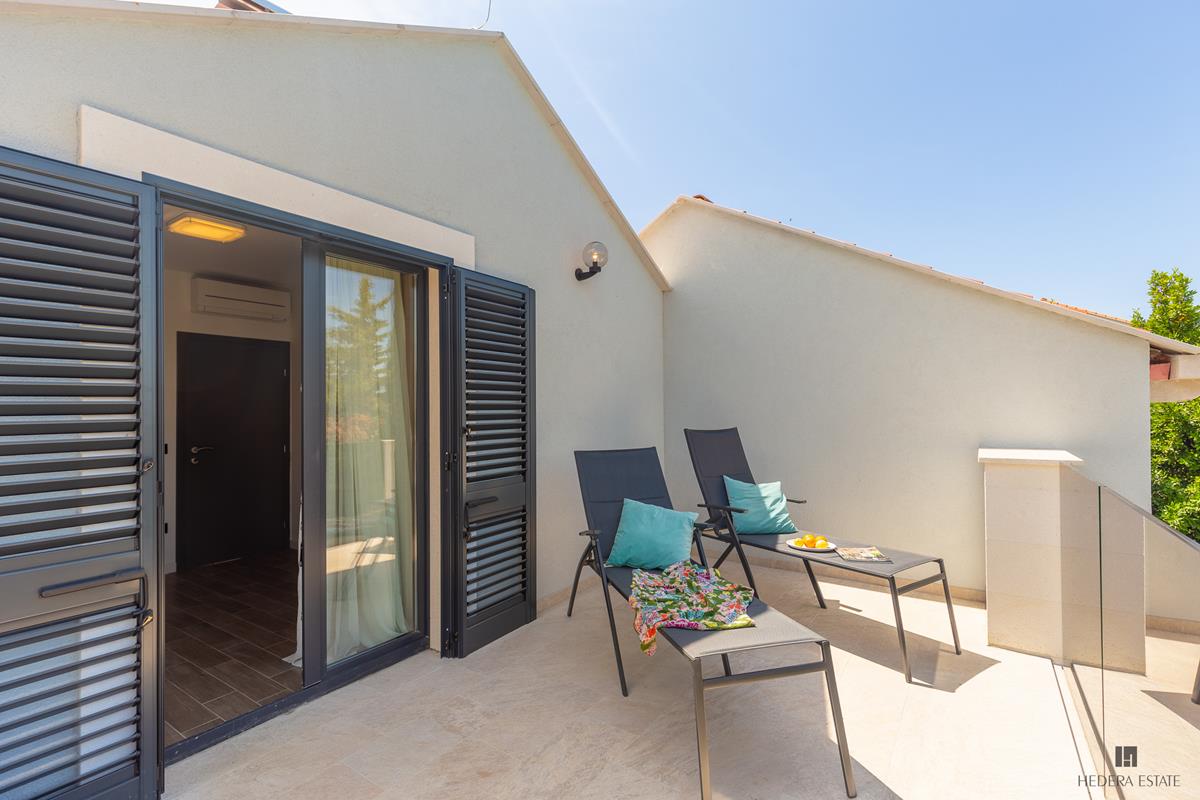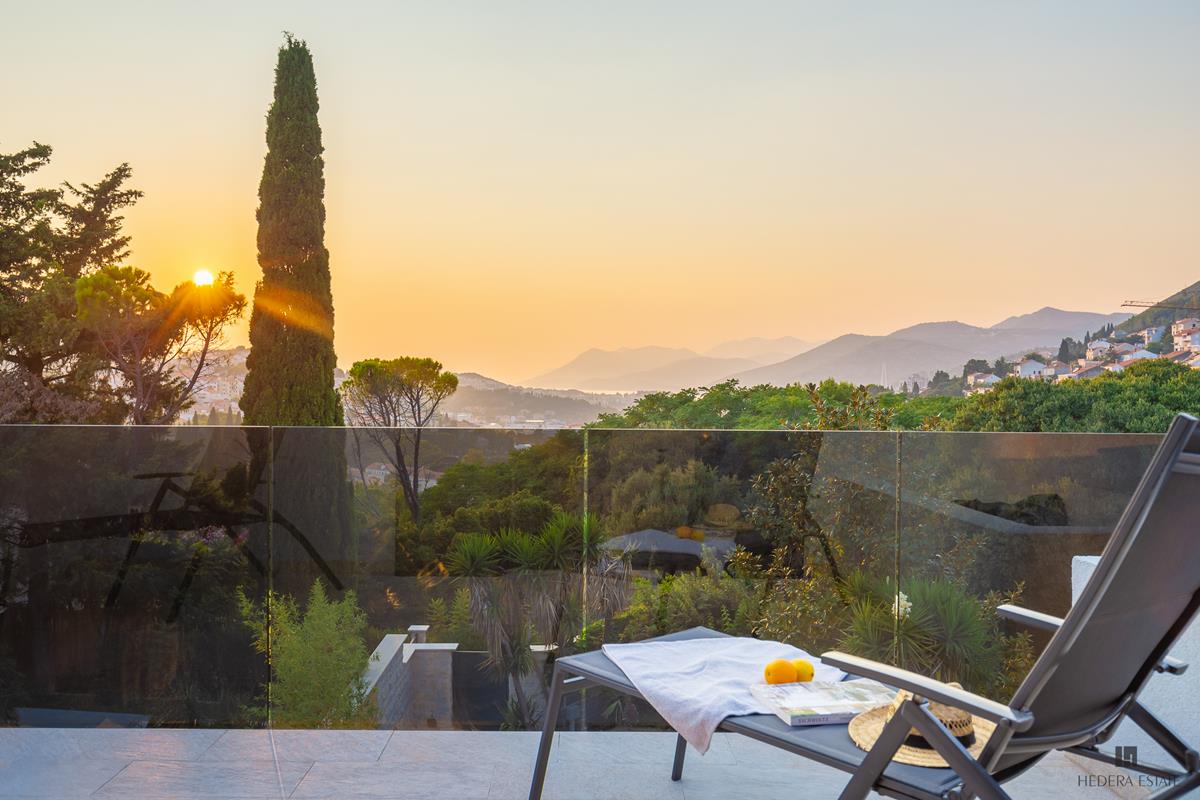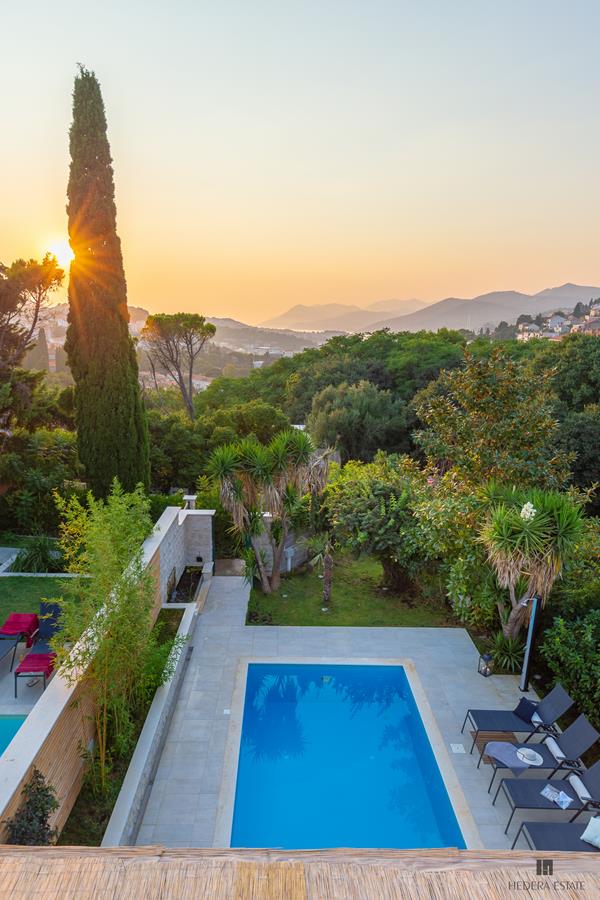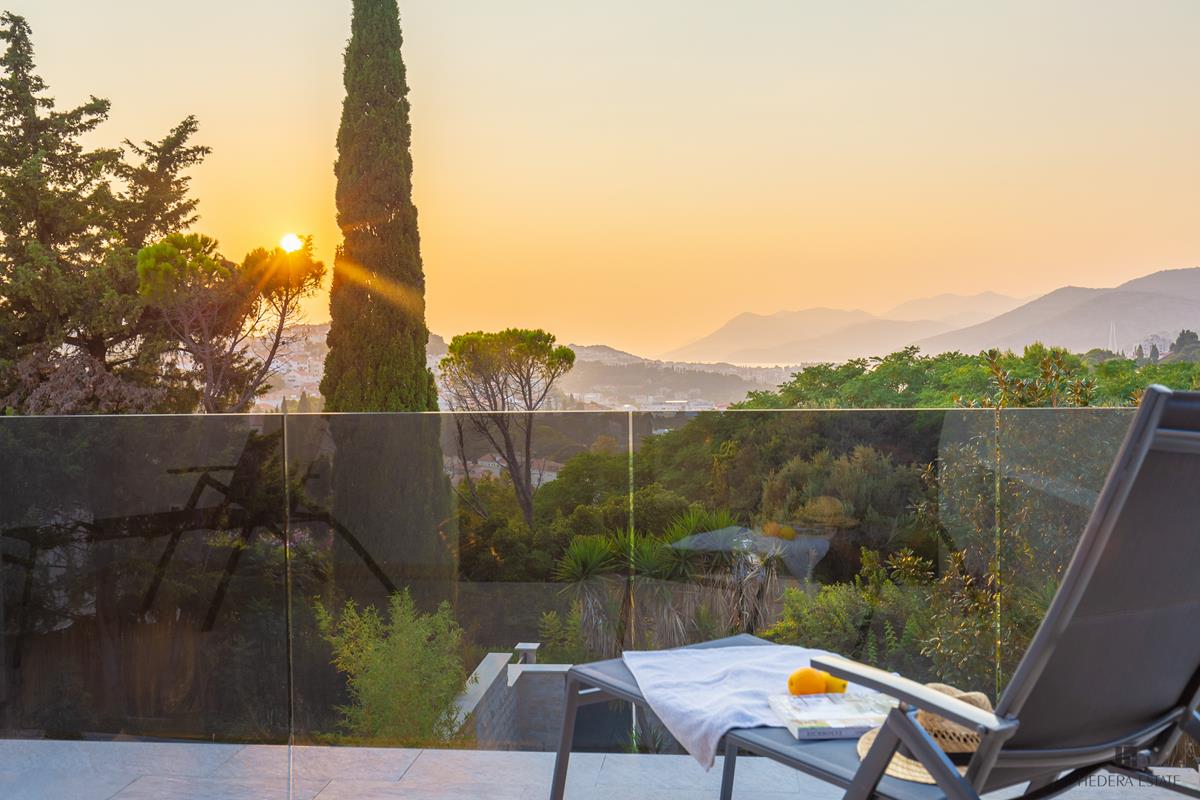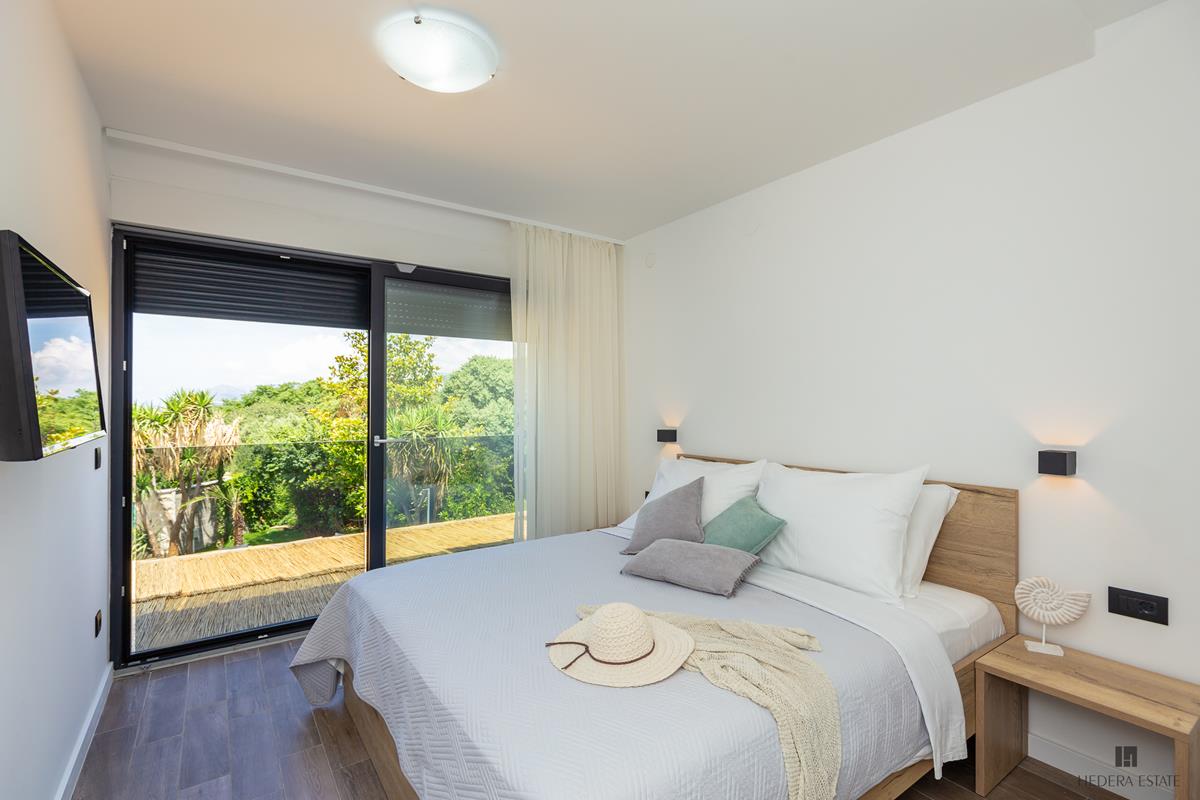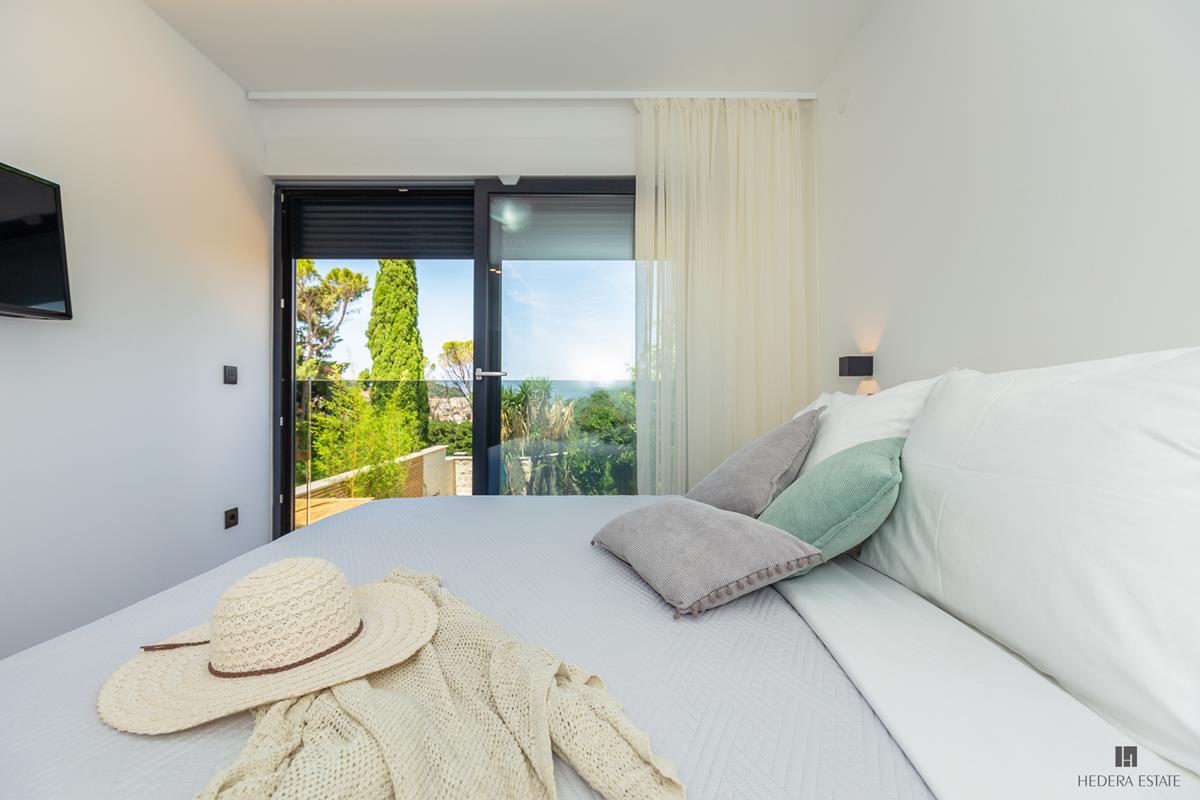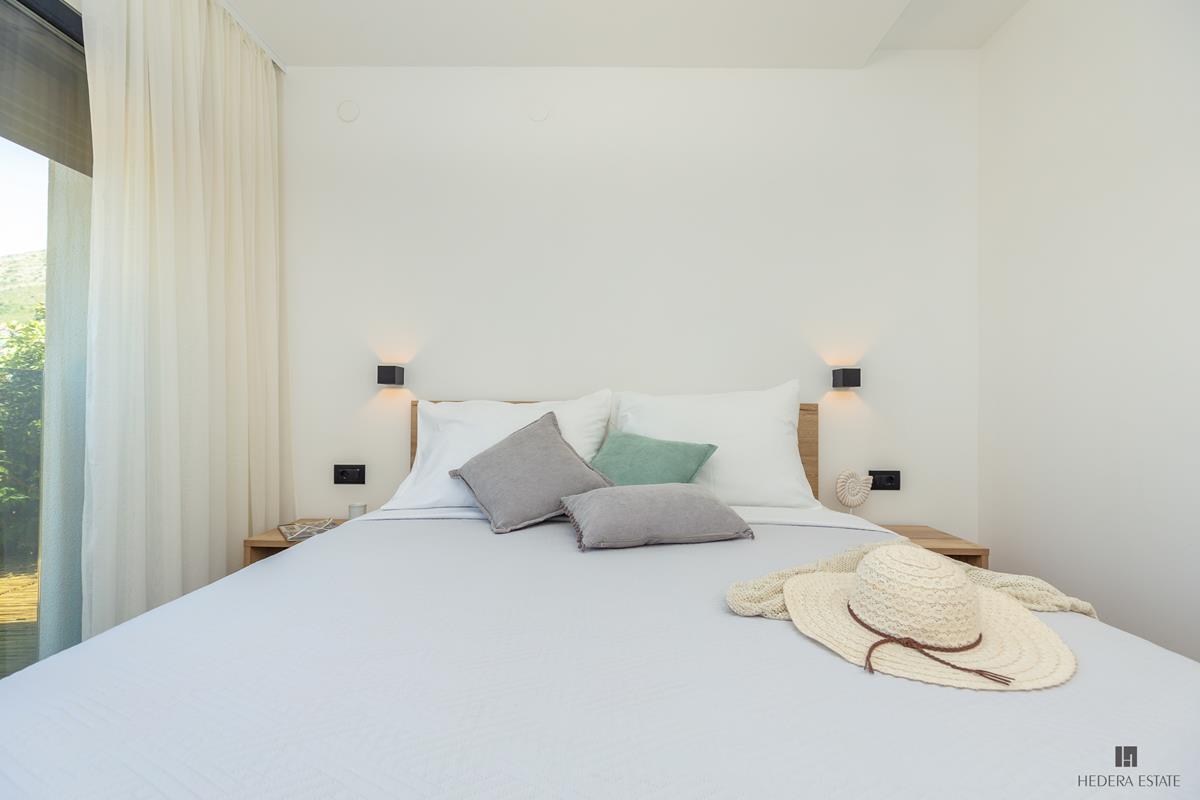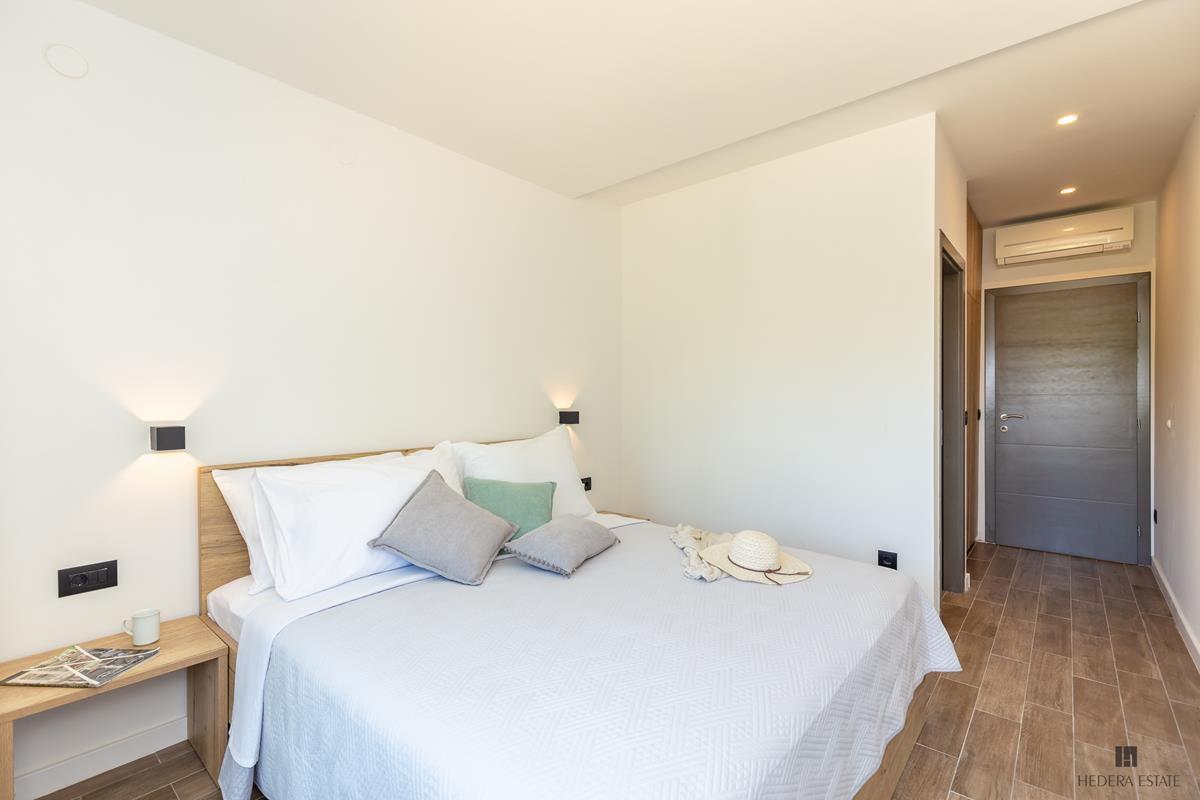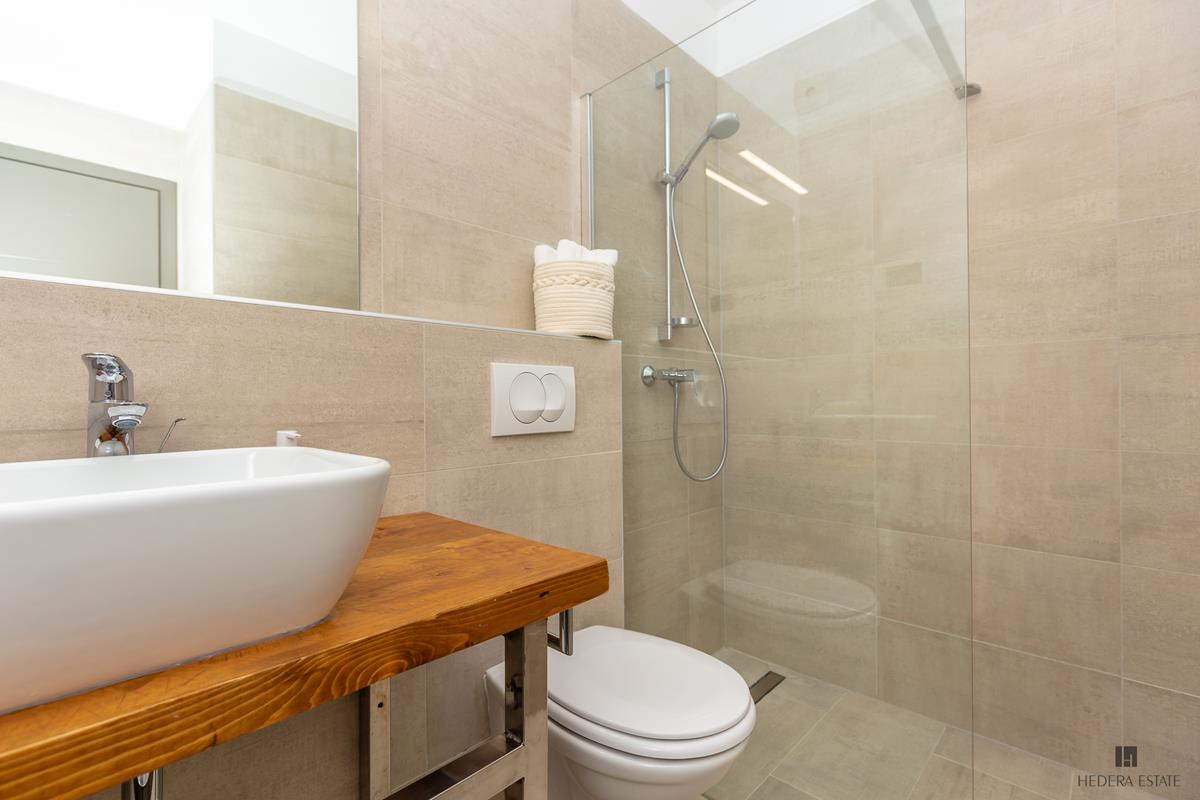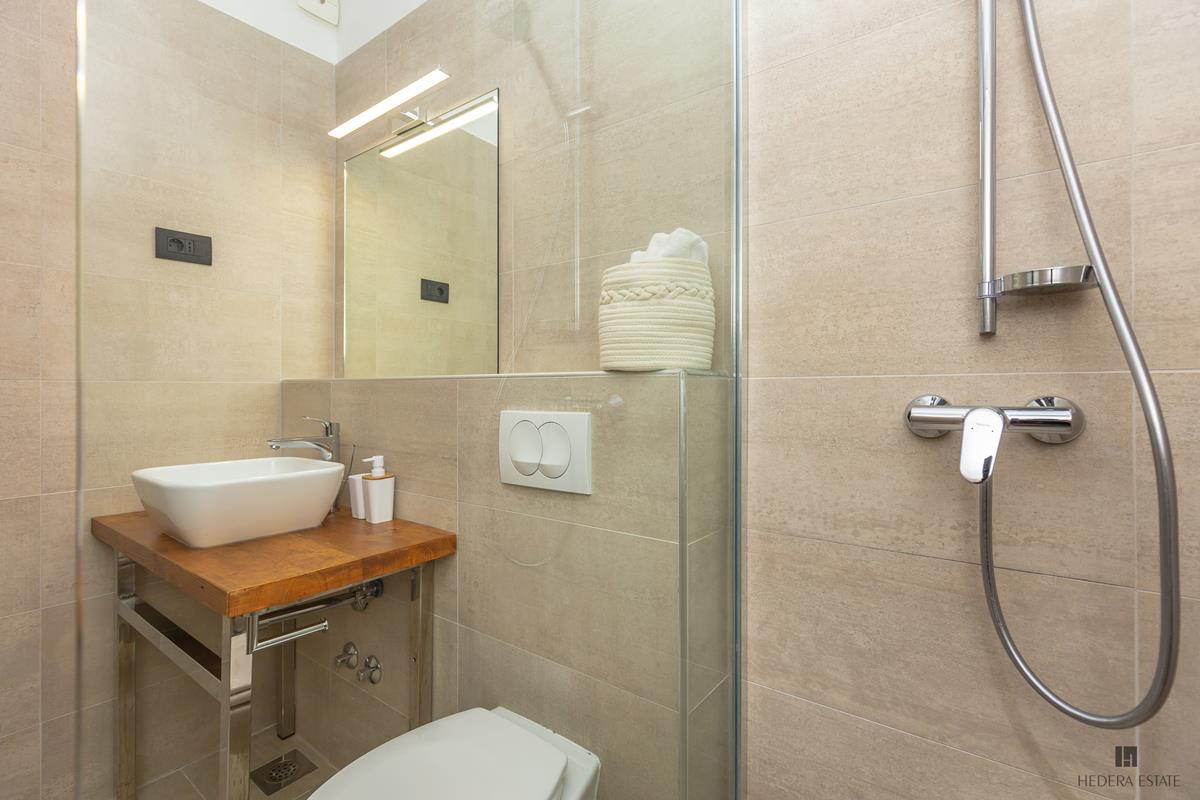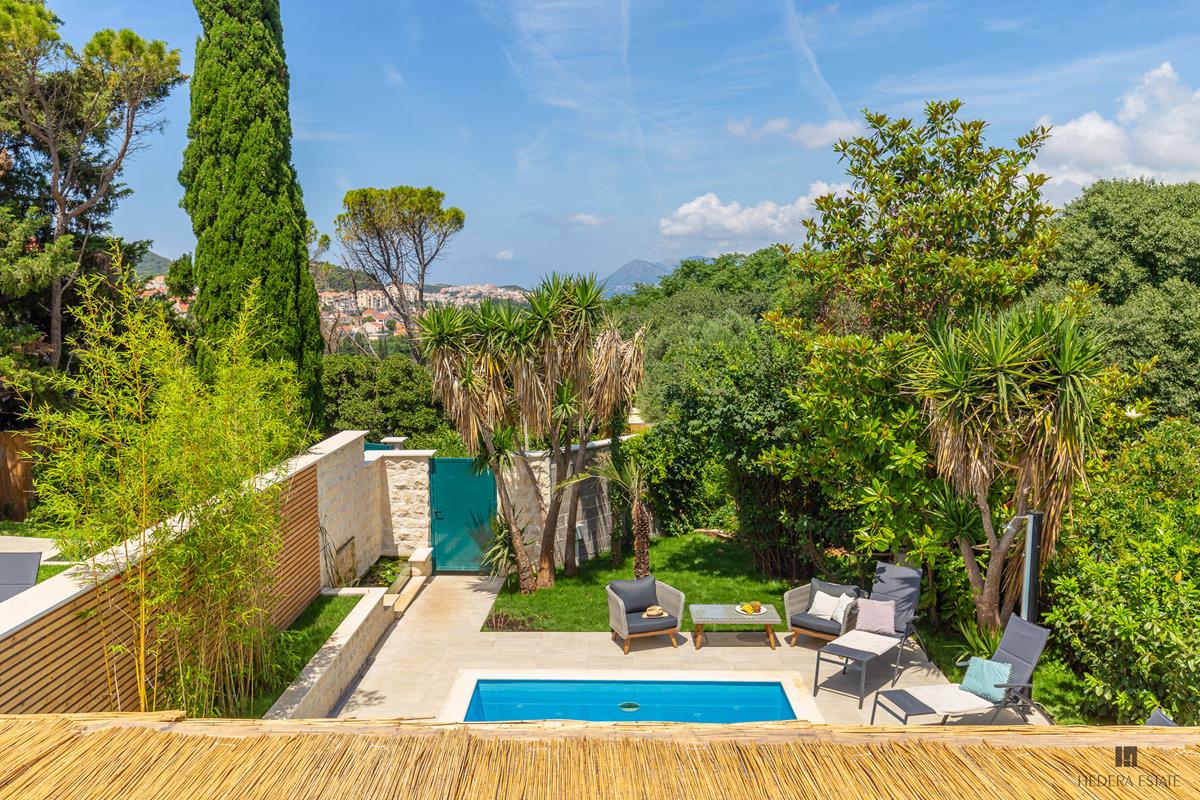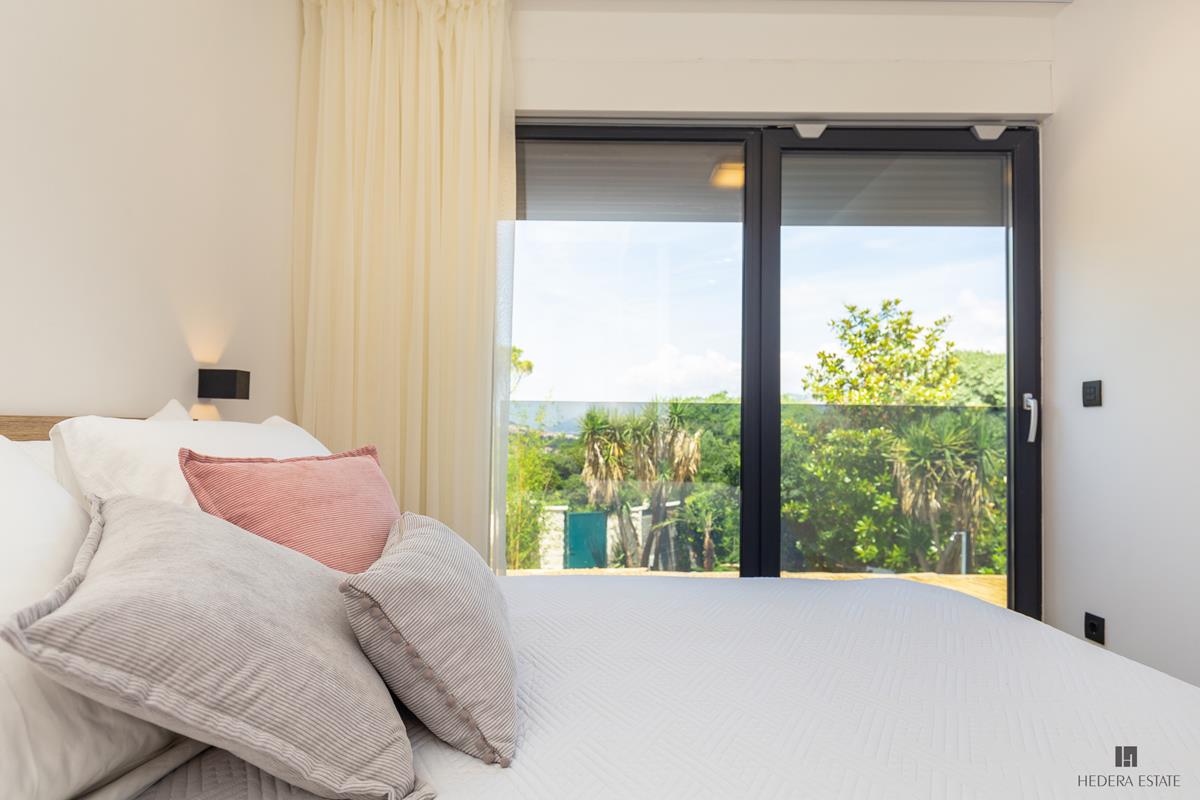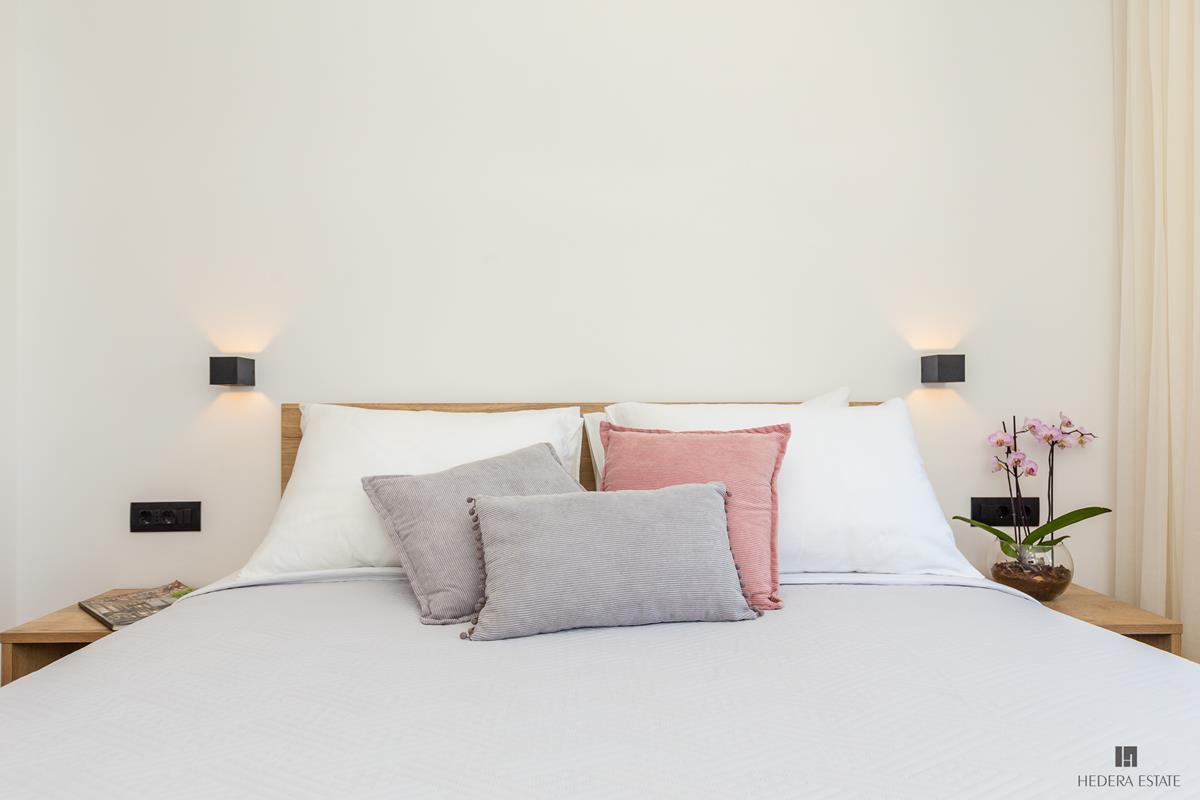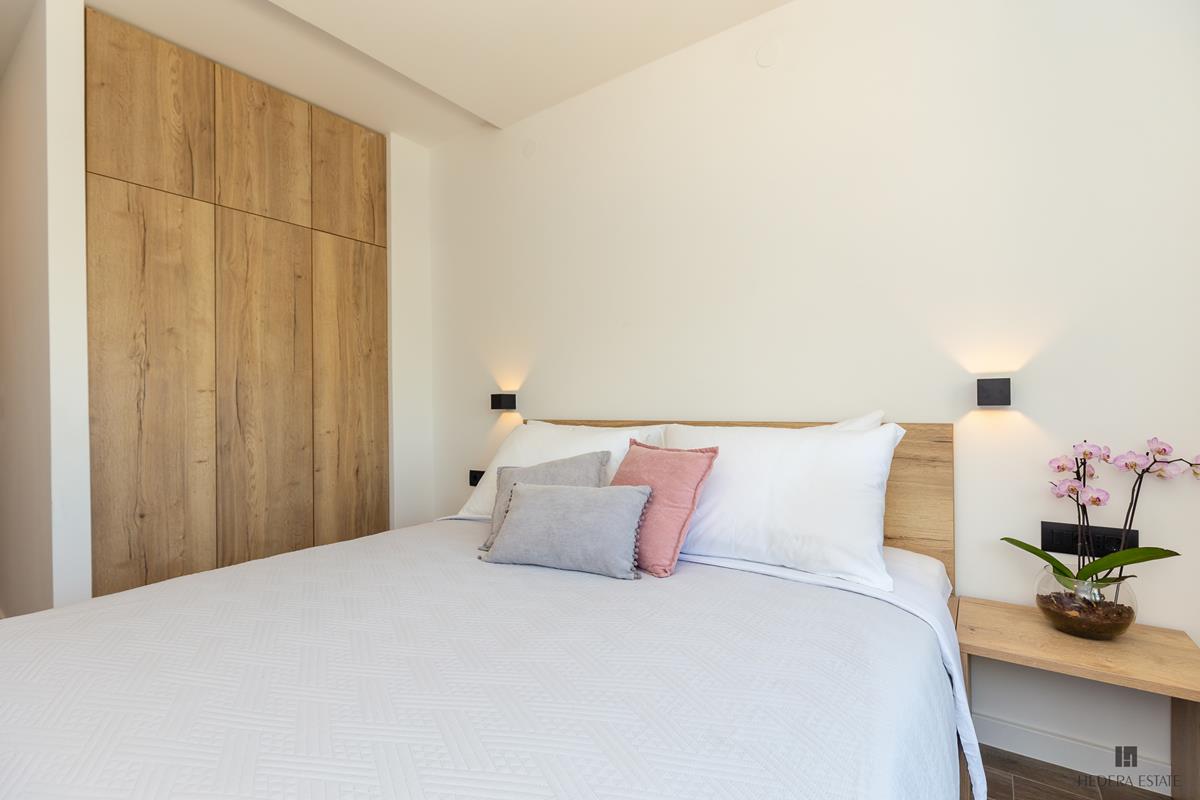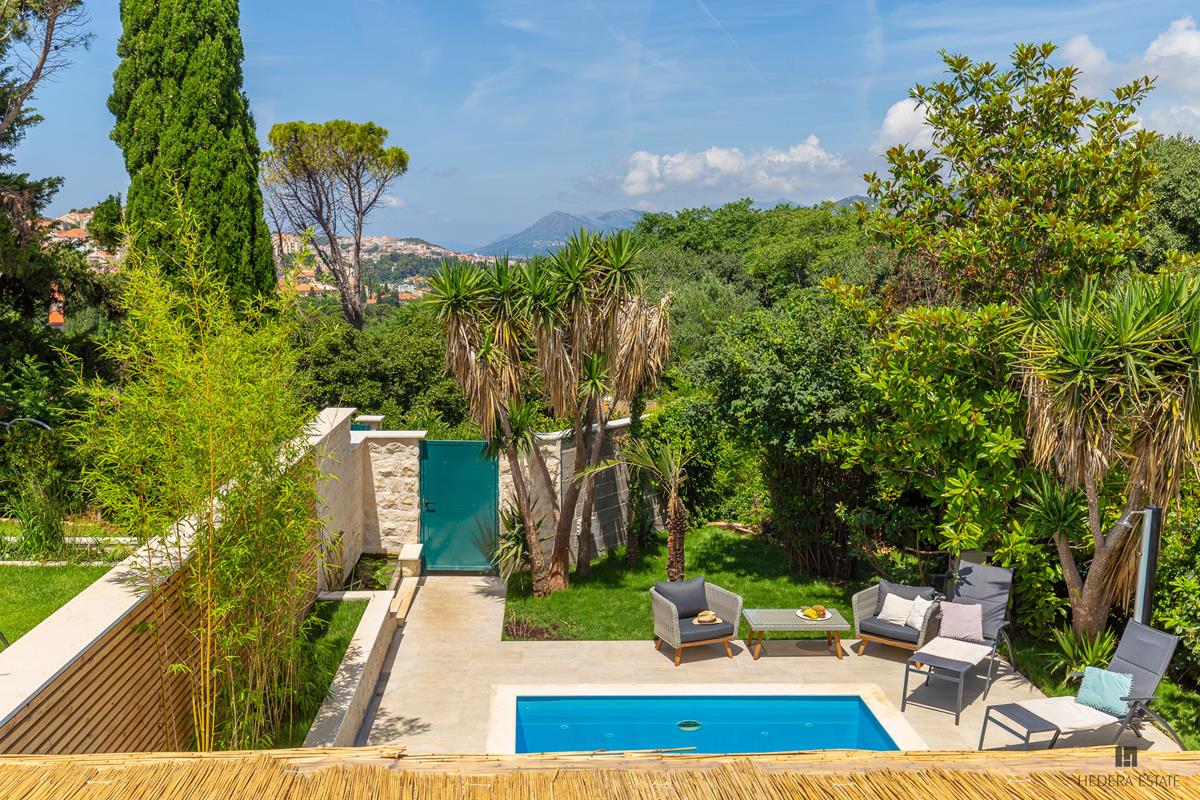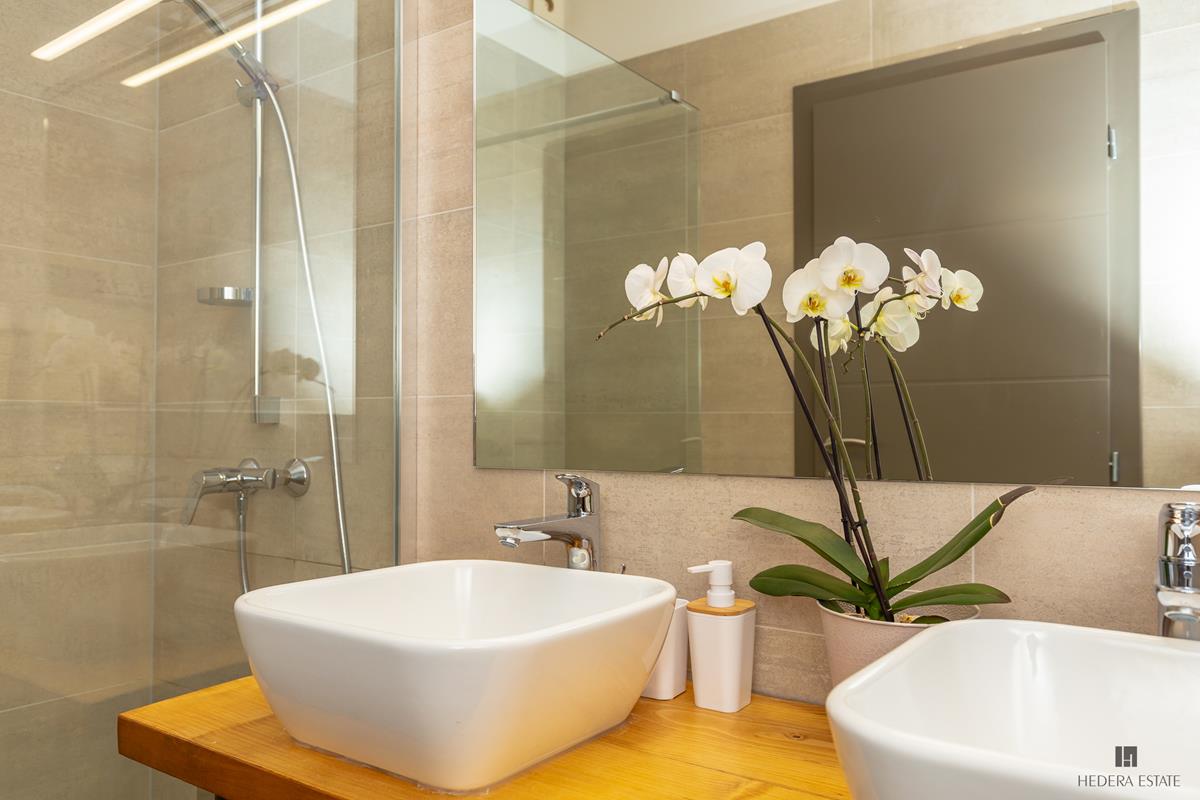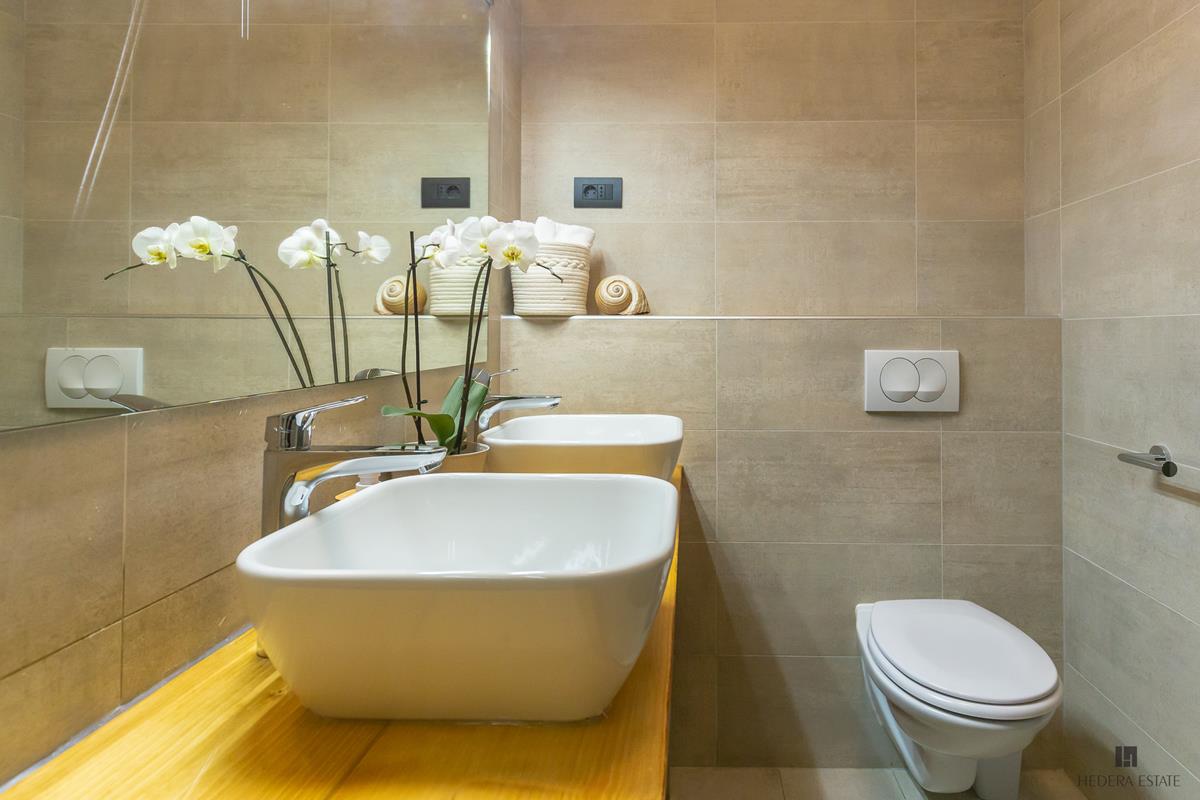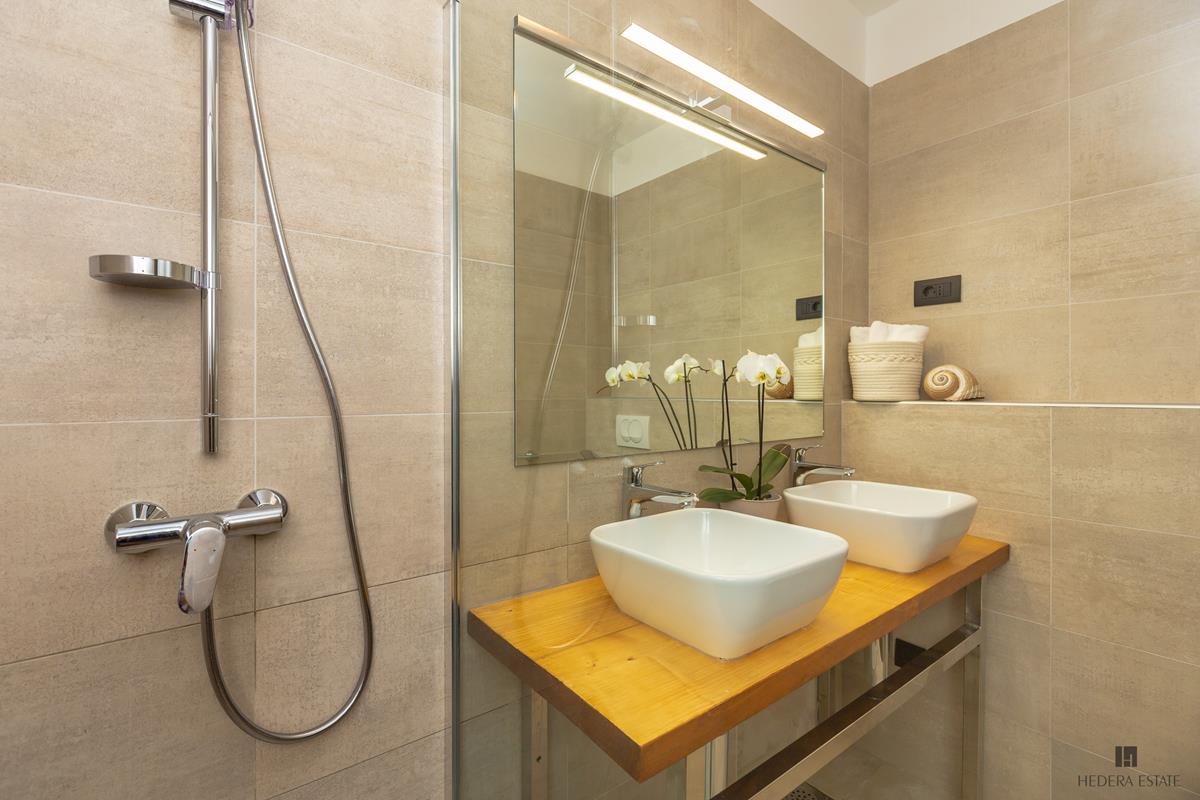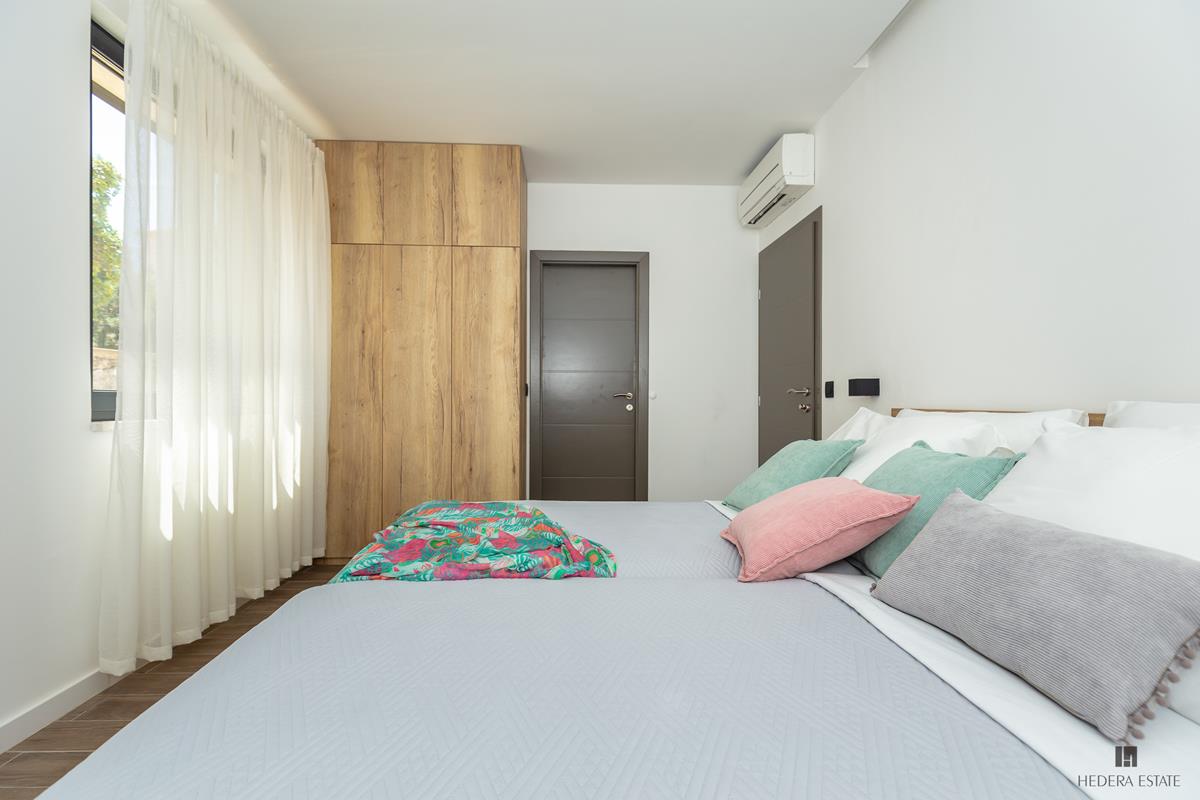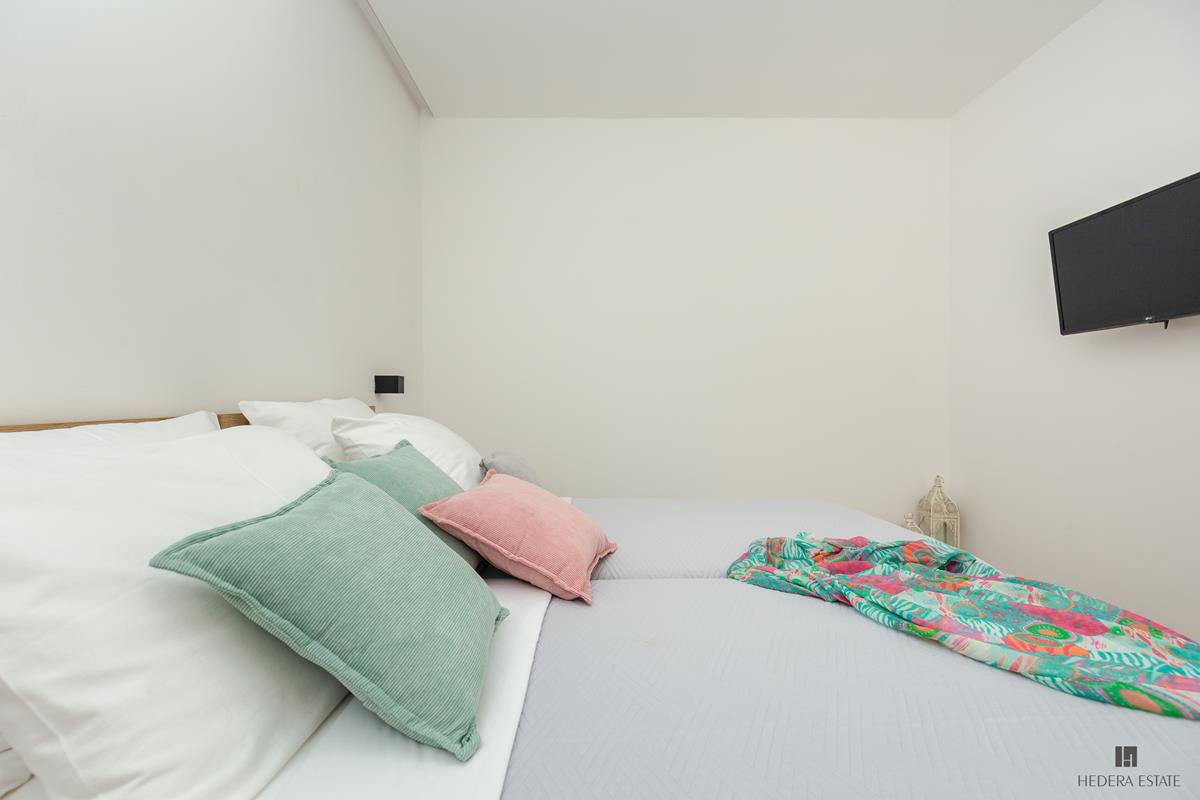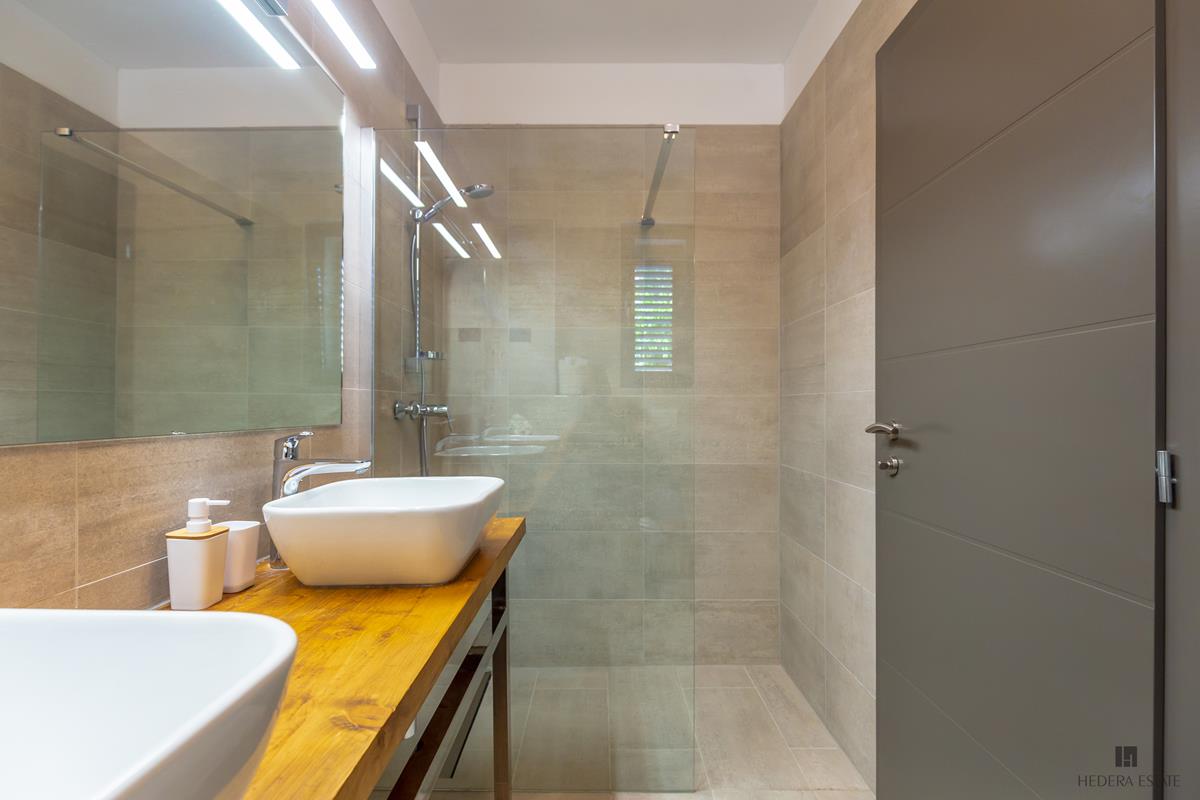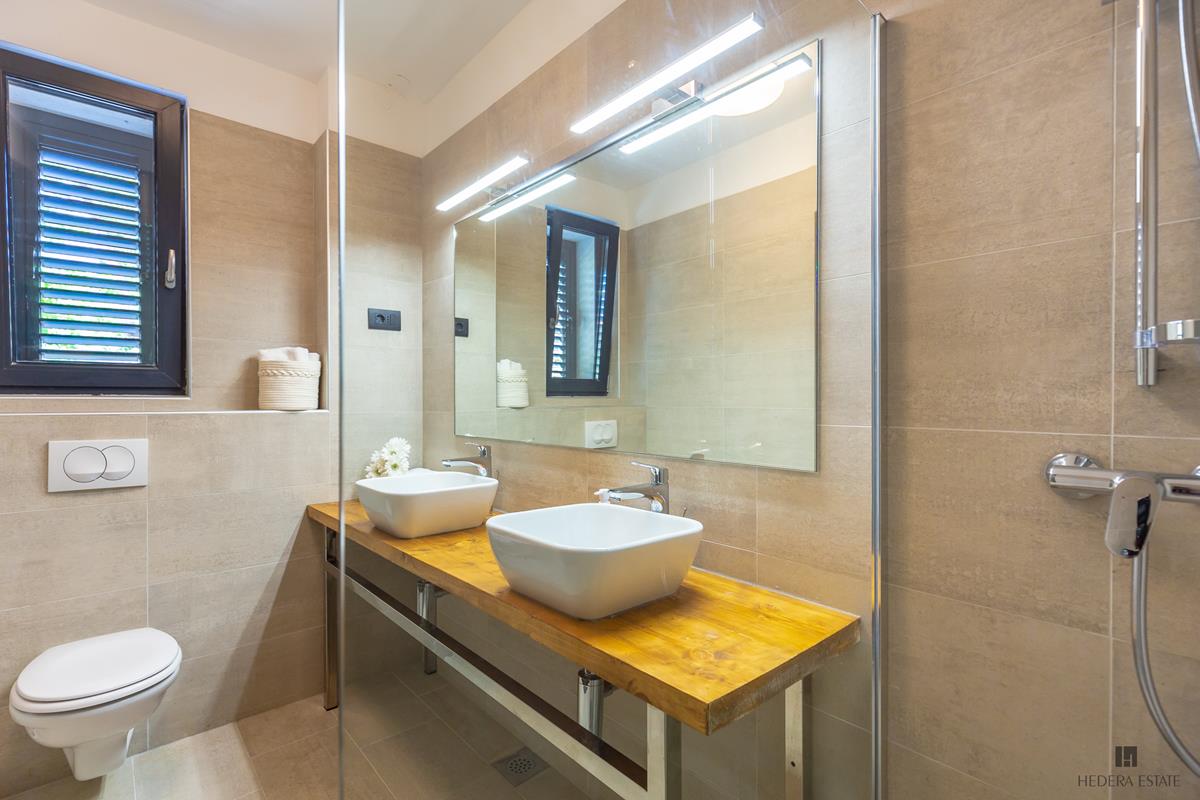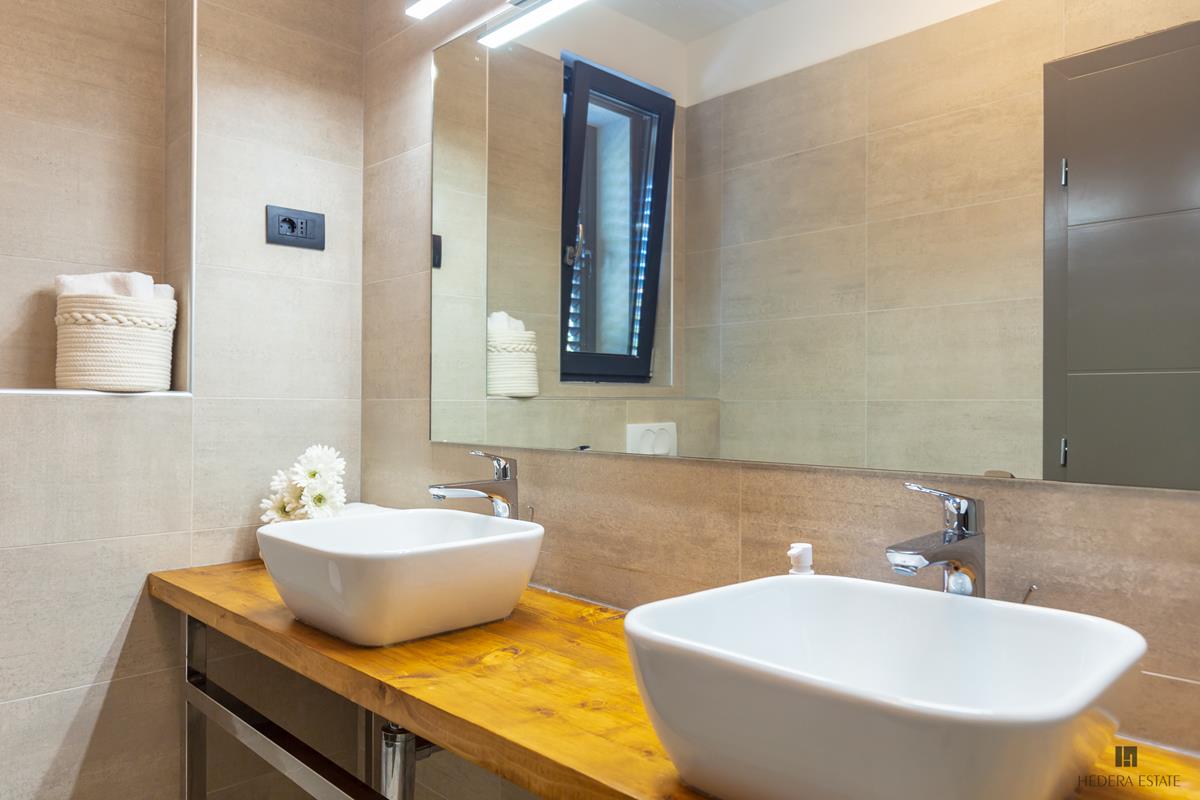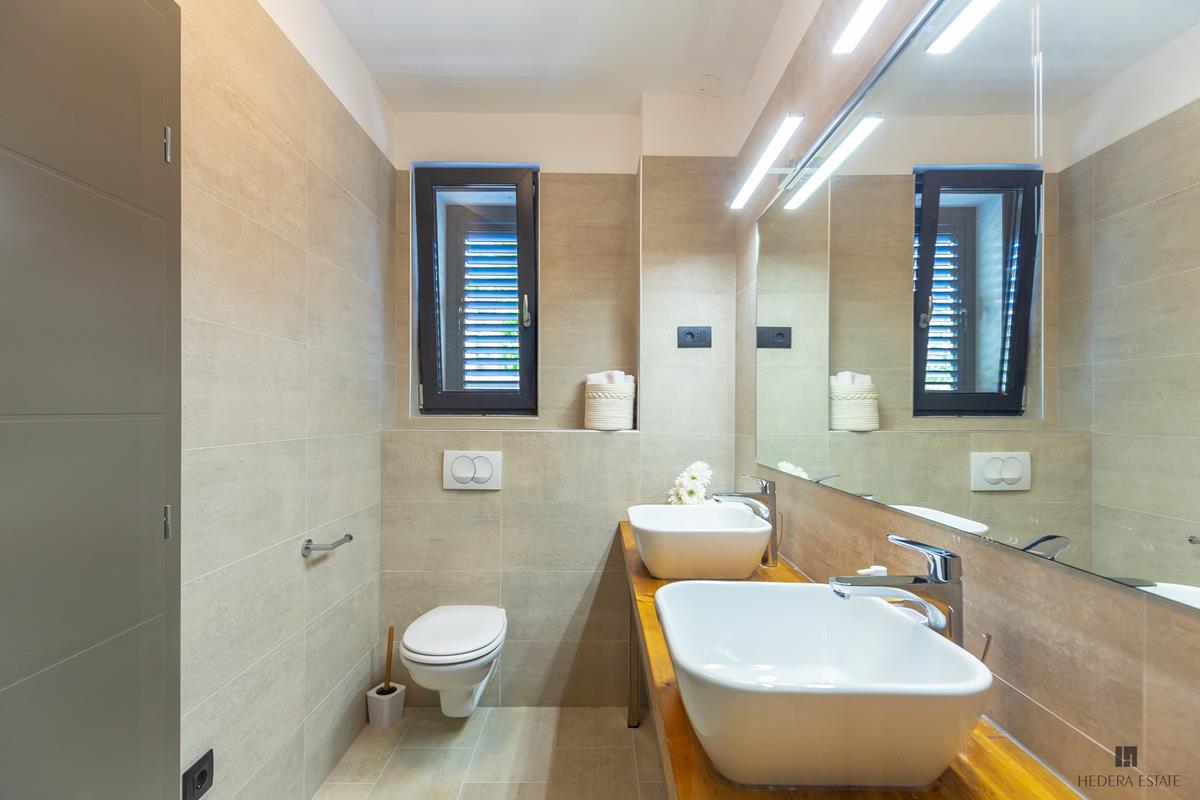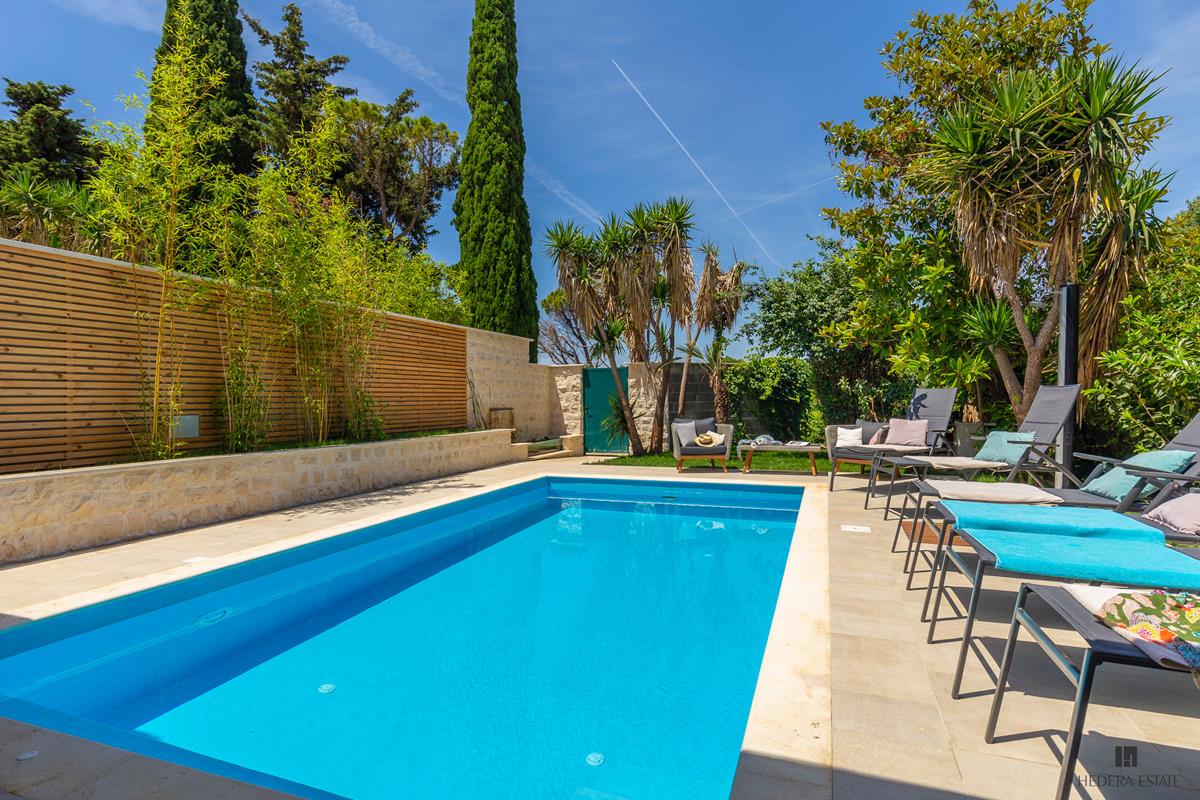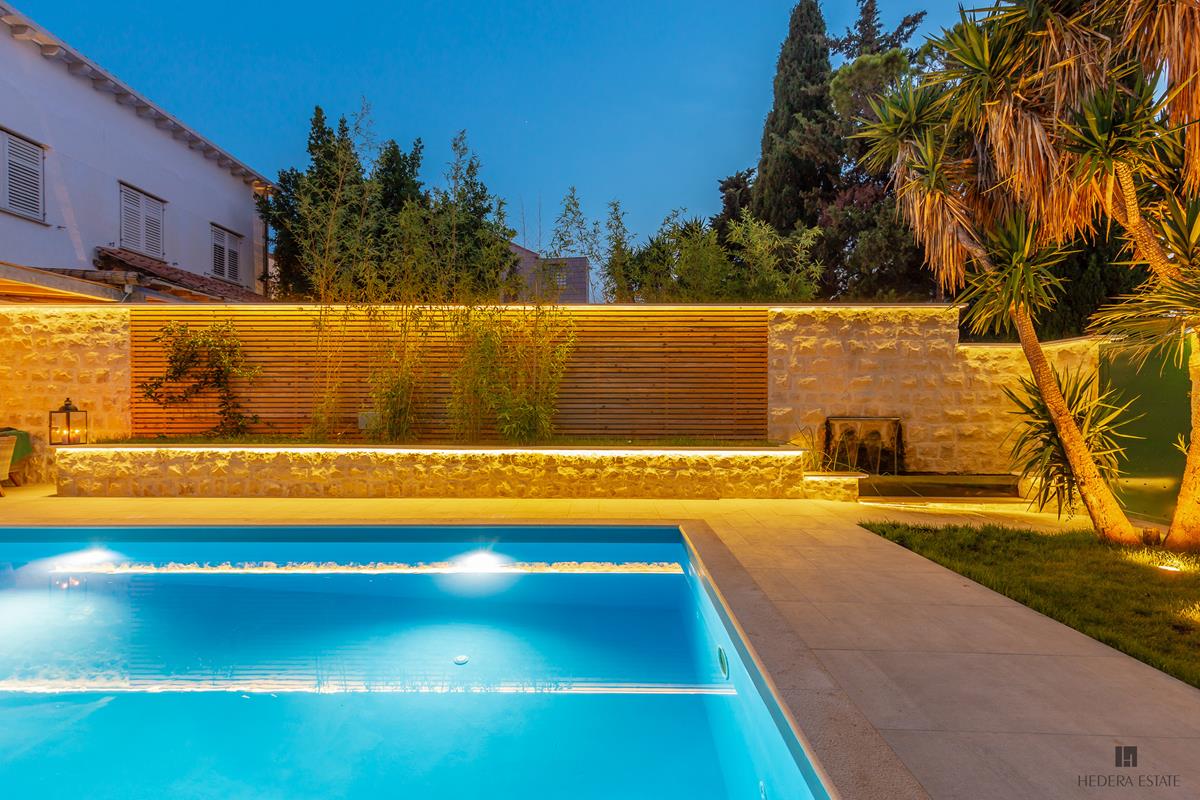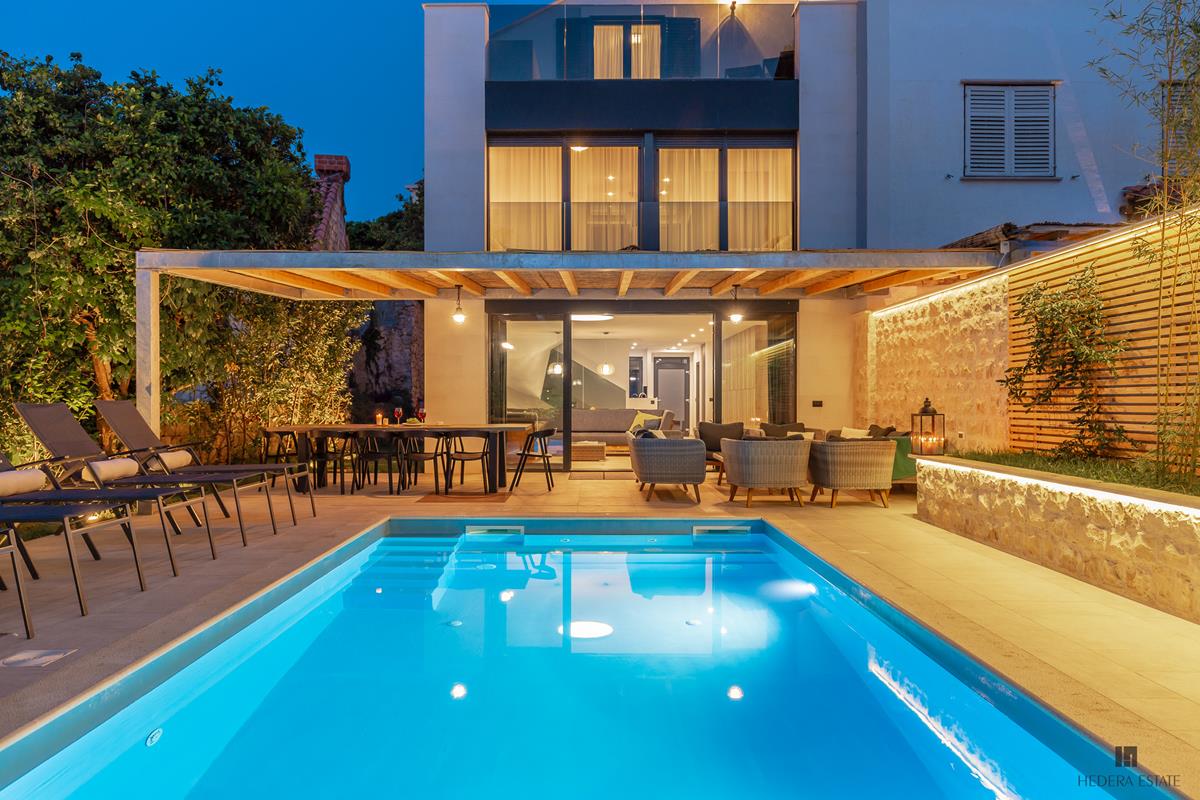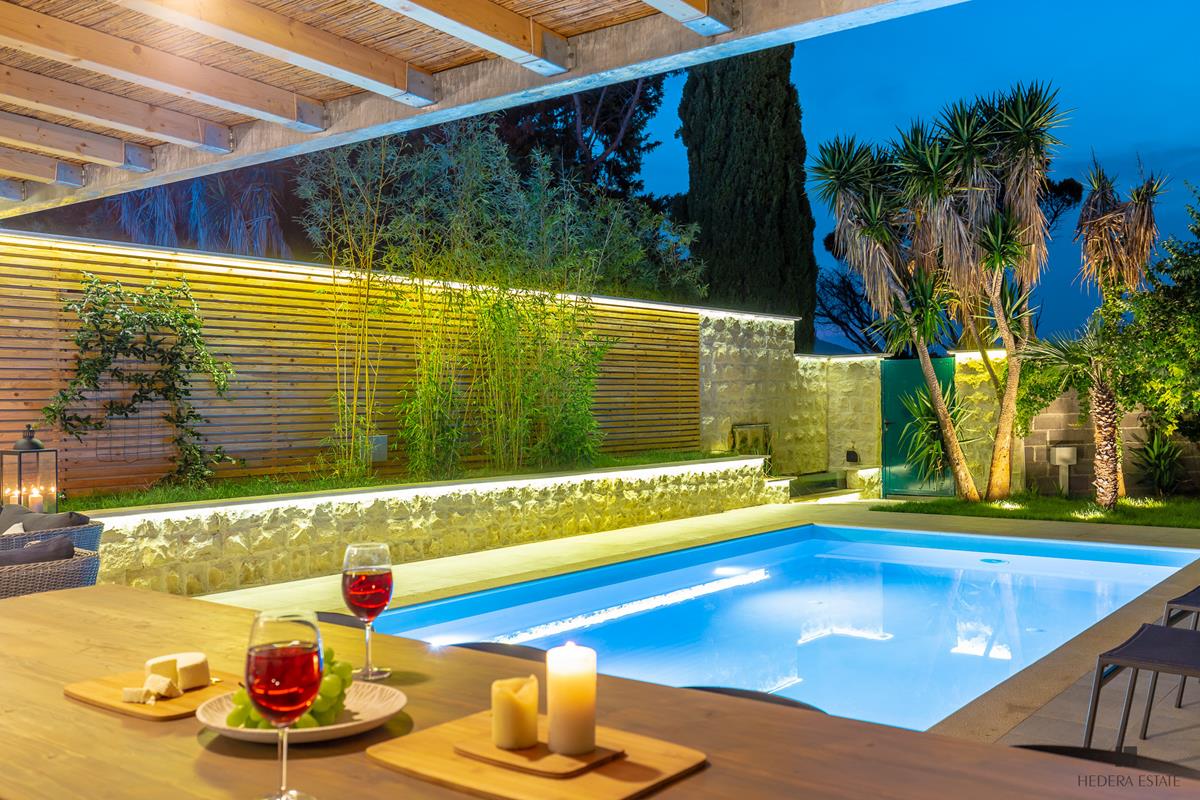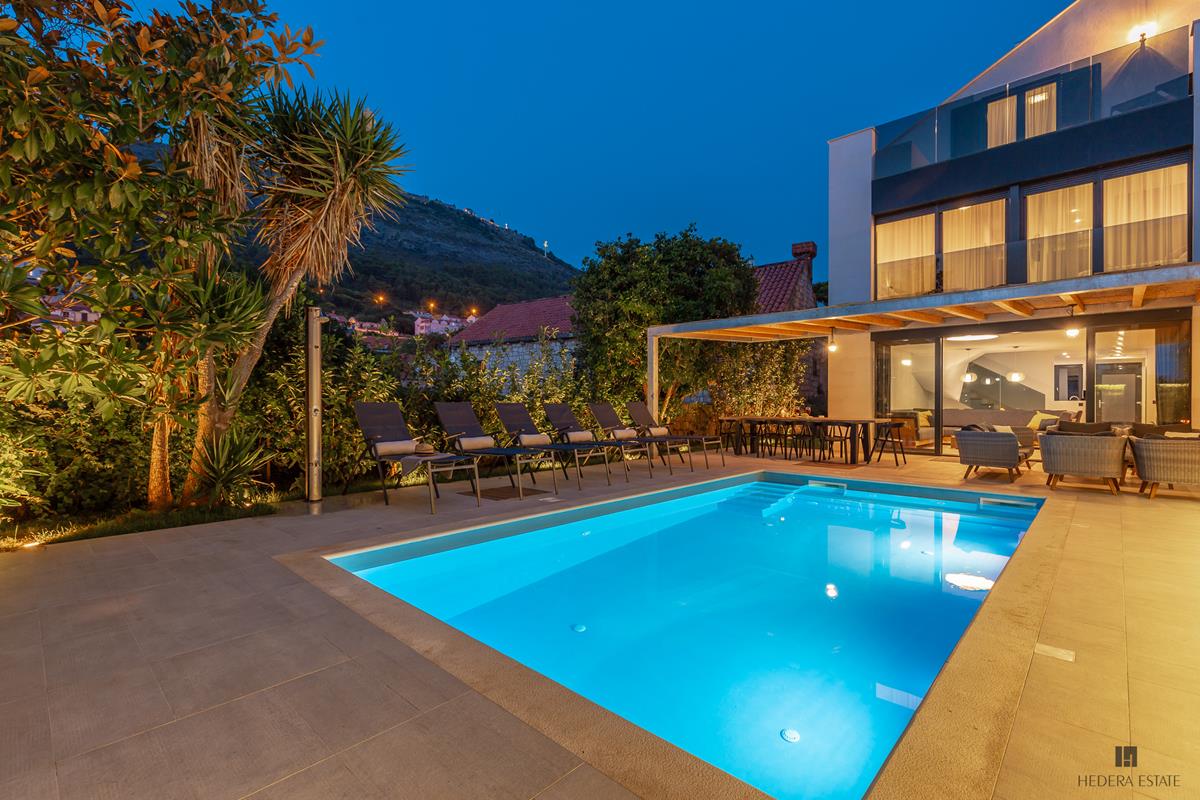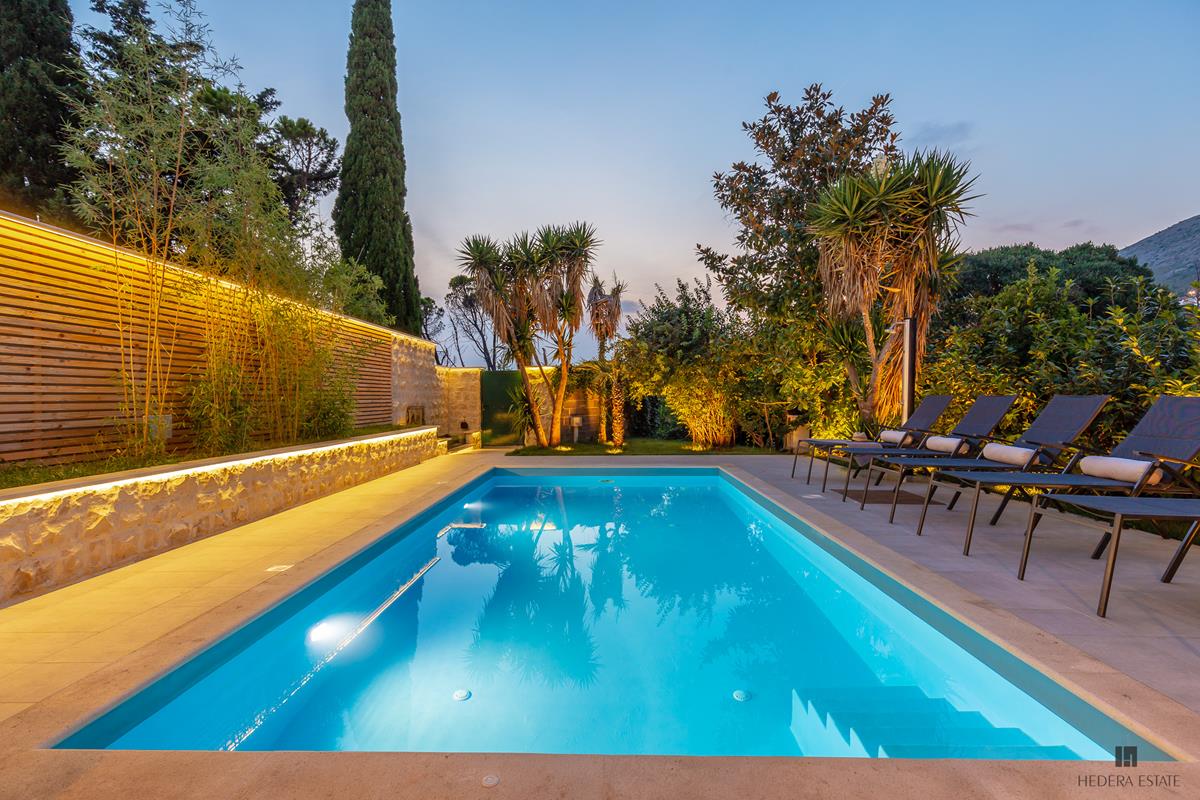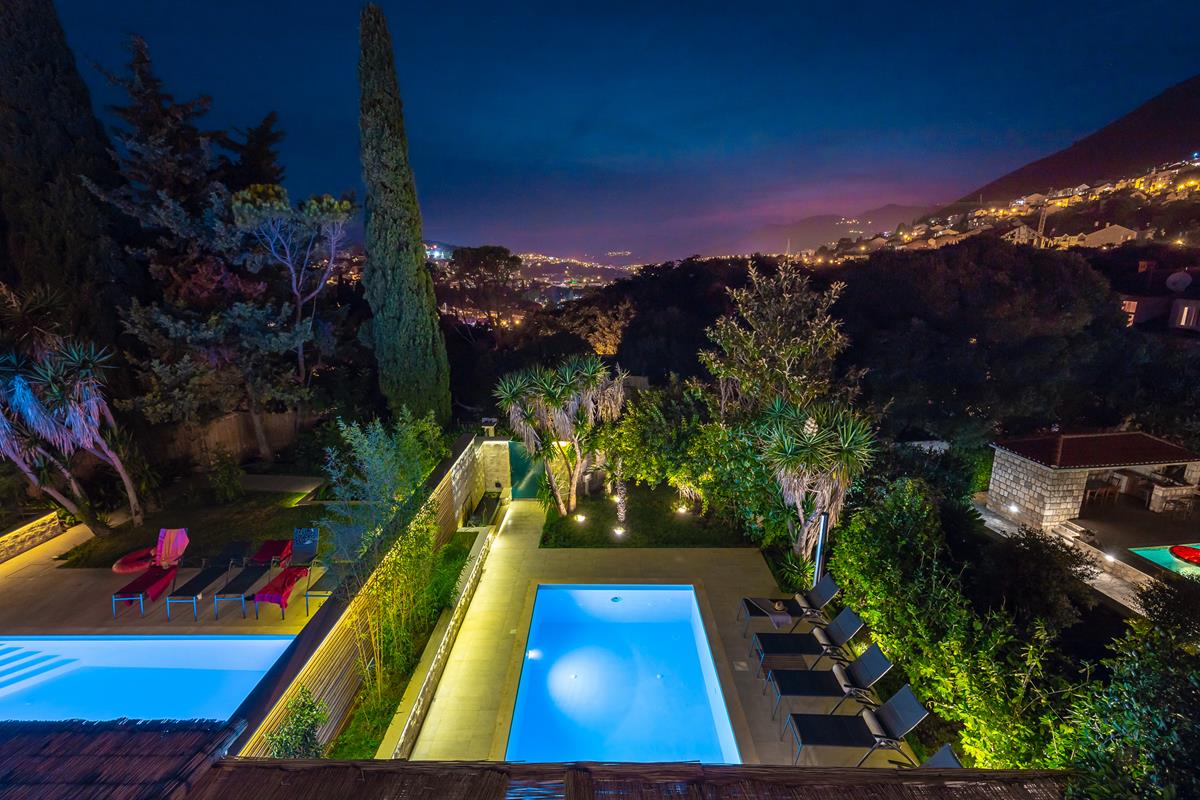 This exclusive recently built Villa is set in a quiet residential part of Dubrovnik, only 10 minutes walking distance from Old Town. The Villa has everything you'll need for a perfect vacation in Dubrovnik with family or friends, private heated swimming pool surrendered by lush Mediterranean vegetation, terrace and garden. The property is perfect for complete relaxation and enjoyment.

The Villa spreads on tree floors. Fully equipped kitchen with dining room and large living room area are located on the ground floor. The living room opens to the terrace and pool area through floor to ceiling glass doors. On the first floor there are 3 ensuite bedrooms with double beds. Two bedrooms have large glass windows with a pool view. The second floor features two ensuite double bedrooms, one of which has an access to the second floor terrace. Two double beds can also be converted to single beds.

Amenities include: AC (all rooms), floor heating, SAT TV, DVD, hi-fi, wireless Internet access, full kitchen with coffee maker, microwave, dishwasher, toaster, oven, stove, fridge/freezer), 5 full bathrooms, 1 additional toilette, laundry room with washer/dryer, hairdryers, iron, ironing board, terrace, heated pool, BBQ parking space.

Villa Hedera sleeps 10

*Pool temperature is set to 25C/77F and cannot be changed by guests. Pool heater will not function when air temperature is at or below 15C/59F.
Reviews
Sophie Ridge
Monday, August 12, 2019
The villa is lovely, really modern and a lovely sociable space. The pool area is great, private and again good for a big group of people to all be together. Great location with walking distance to the old town. I felt that the photos didn't do this place justice, it really exceeded all of our expectations.
Boris Gavric
Saturday, July 13, 2019
Gorgeous home, with a gorgeous view and ideal walking distance to the old town.
Benjamin Koyack
Sunday, June 30, 2019
Good location to Old Town, very clean, good pool. Close proximity to a grocery store for most things that would be needed such as food and soap. Lots of rooms all with bathrooms.
Sleeps 10
5 bedrooms
5 bathrooms and an extra toilet
Kitchen, dining area and living room
Terraces, a lounge and a BBQ
Private swimming pool
Private parking place
Distance to Old Town: 10 minutes walk